Who doesn't know Christian Dior? My mom and I have always been a big fan of his bags and shoes because of the exceptional designs and durability. I have few bags of my mom which have been with her for more than 30 years. Guess what?! They are still in perfect condition! That makes Christian Dior an icon- his works can be passed on from generation to generation. And over the years, ladies and gents still prefer the brand.
I was ecstatic when I received an invitation from one of my favorite designer brands. Not only did Christian Dior excelled in fashion, he has also made his way to the beauty industry. I had the chance to experience the new Dior in Manila at Rustan's Department Store in Shangri-La. It's a bigger, better, and brighter Christian Dior store counter near the main entrance.
The new Dior has been redesigned to a modern-looking store counter, which features their make-up, fragrances, and skincare.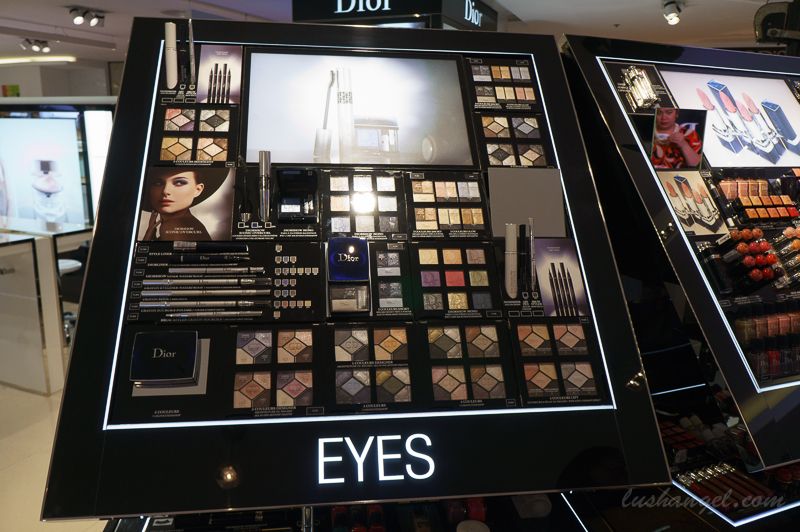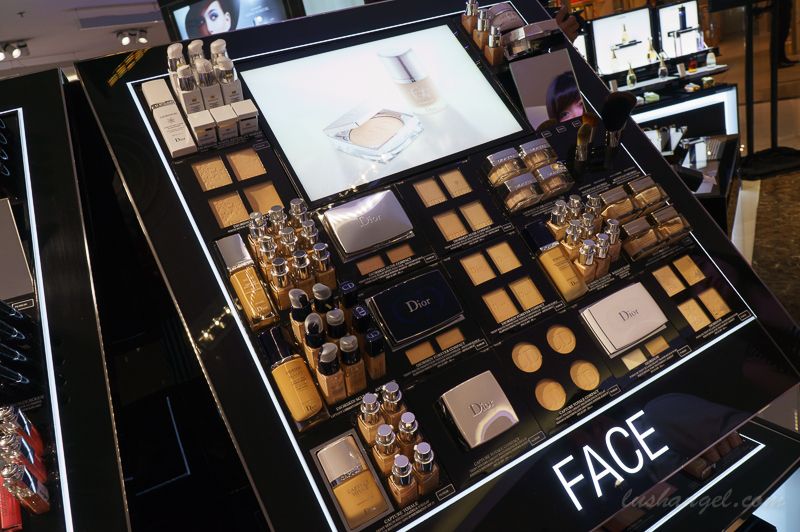 The program was started by Lenard Tiongson, Brand Manger of Parfums Christian Dior Philippines.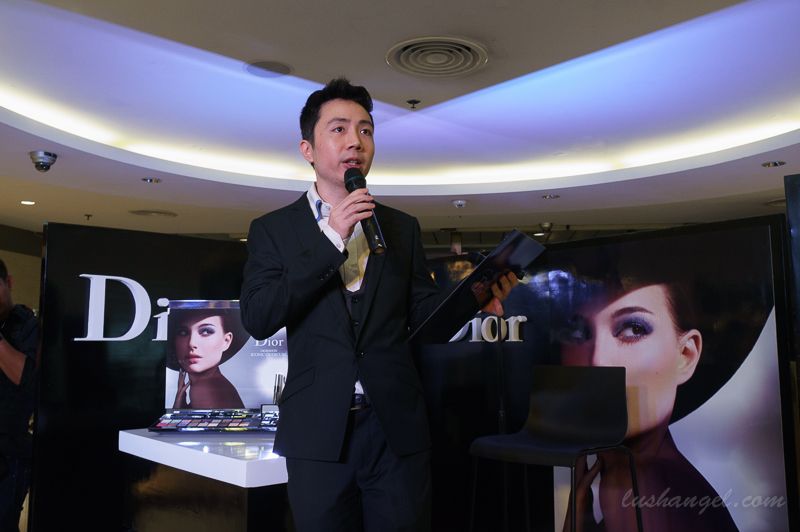 A makeup demo was done by Sabs Hernandez to show the 3 new couture makeup looks for this season- Nude, Pop, and Smoky eye looks.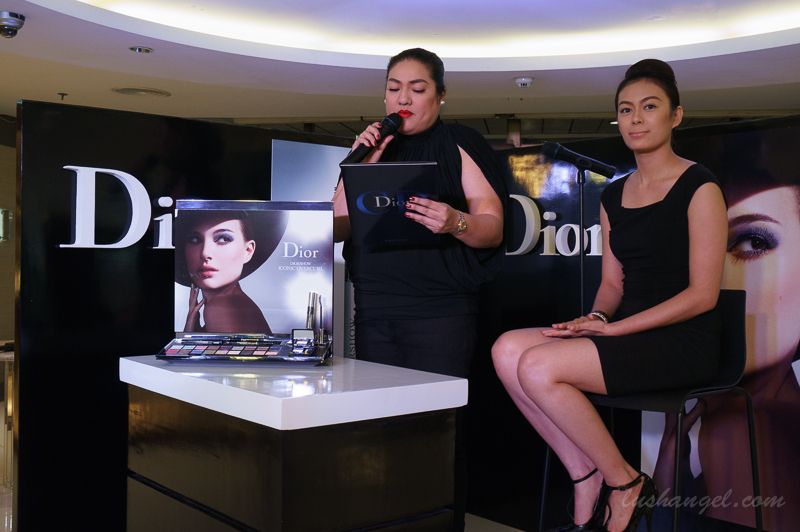 Of course, Sabs used Dior's lineup of makeup and its latest products. One of the most raved about is the Diorshow Iconic Overcurl.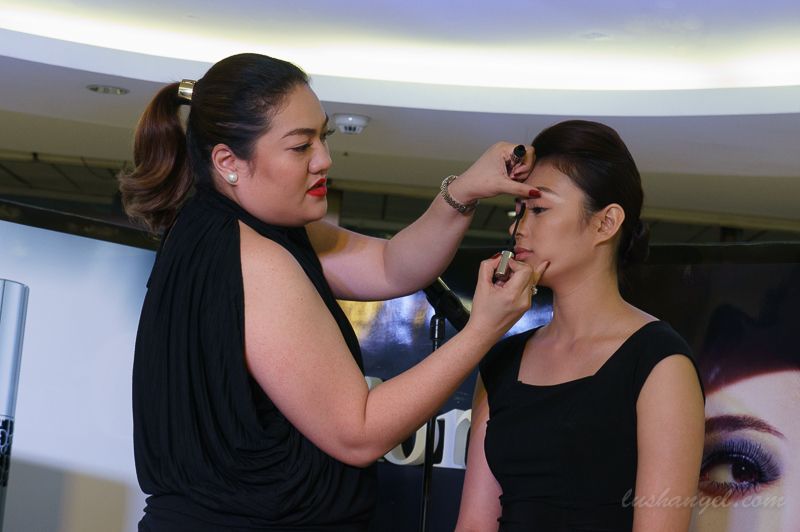 The new Diorshow Iconic Overcurl (PHP 2,000 or almost USD 48) promises spectacular volume and curl. It has curved mascara brush inspired by hairstylists' professional tools and lash curlers which provides an instant and long-lasting curve all along the lash fringe. This mascara also has stretch and creamy formula, which curls and thickens the lashes for an extreme volume from roots to tips. Its unique non-smudge hold formula can bring instant repairing effect, stronger lashes, and lash growth stimulation.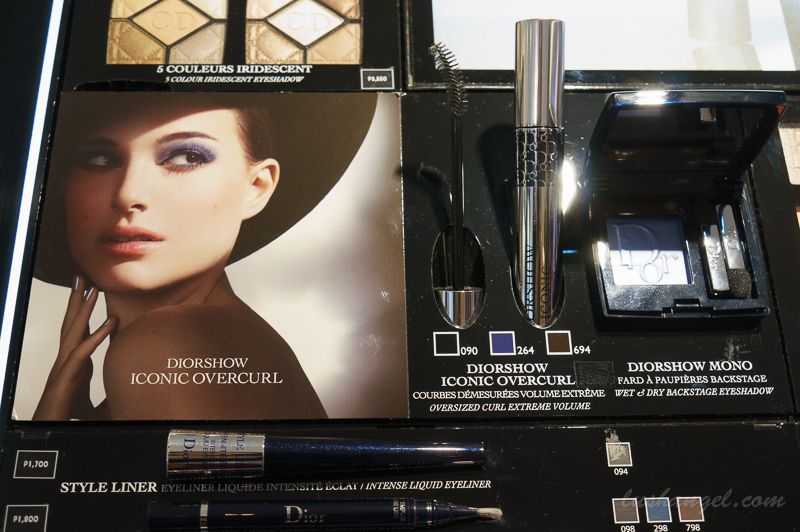 Here's the Nude make-up, which features a fresh look. Her eyes can already do the talking, don't you think? That's the magic of long, luscious lashes! 😀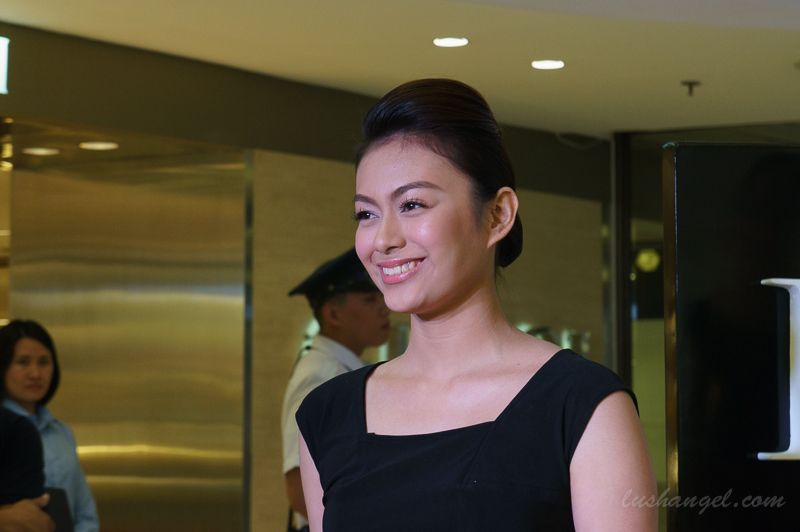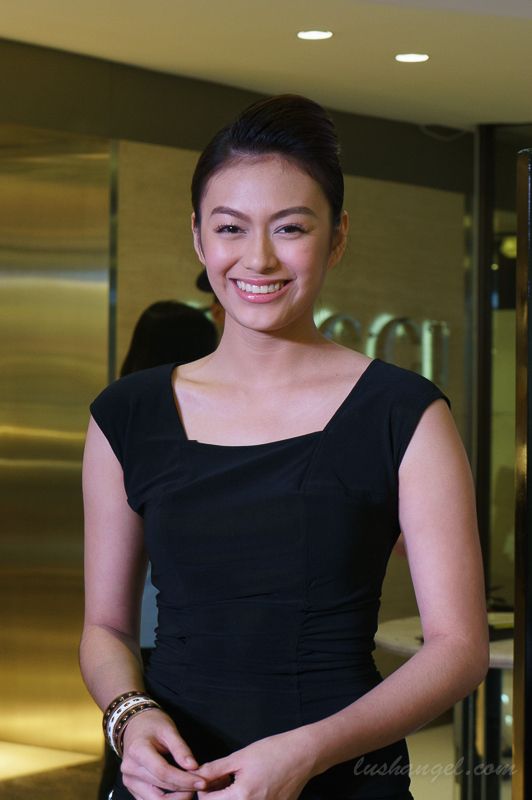 And to achieve Dior's runway looks, here's the newest eye makeup from the brand. Take a look at these 18 gorgeous shades of Diorshow Mono Wet & Dry Backstage Eyeshadows (PHP 1,800 or almost USD 43), which have soft and supple texture that's long-lasting and easy to apply. You can use it dry for a light effect or wet for a more intense finish.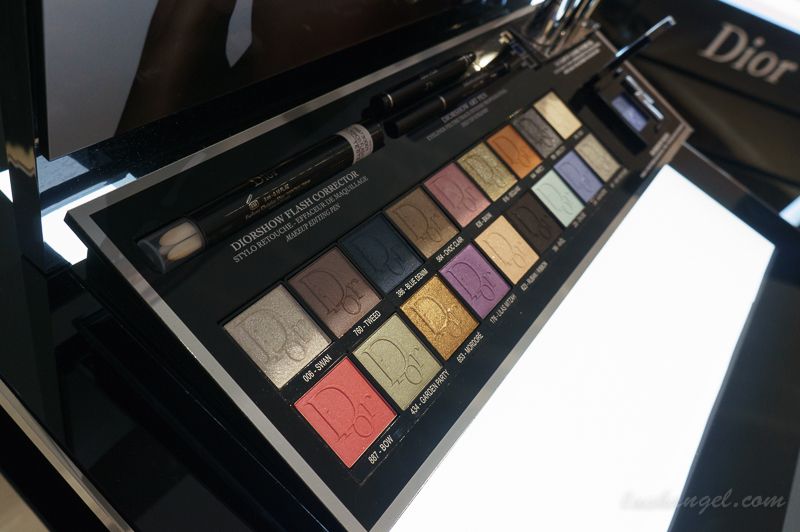 Here's an eye-popping make-up look by Sabs… the Pop look…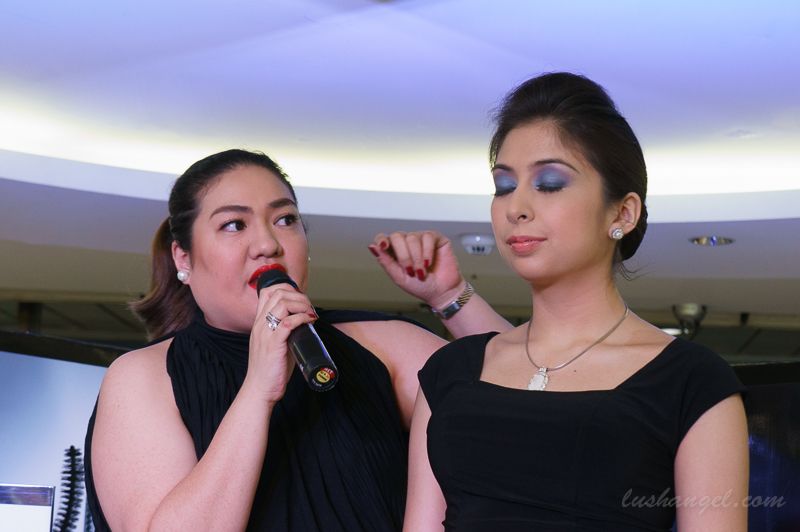 And lastly, the sultry Smoky look…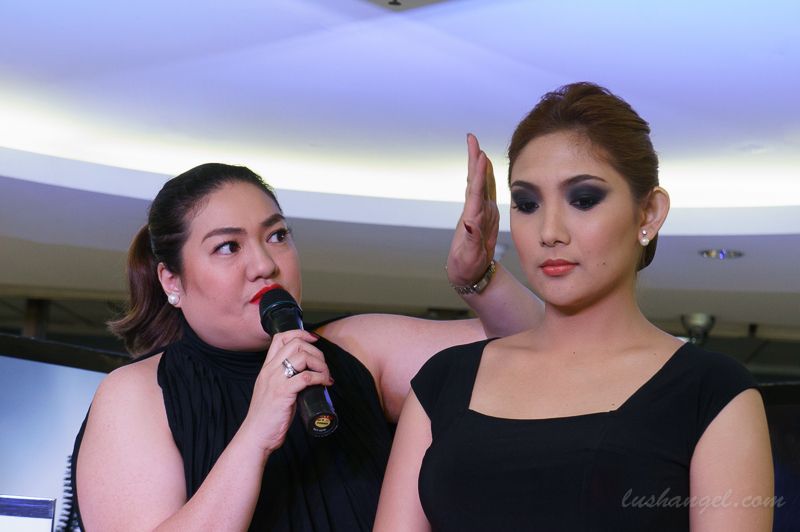 To complete the looks of the three models, Sabs used Dior Addict Gloss (PHP 1,450 or almost USD 35), a lip gloss that gives mirror-like shine with volumizing effect. I'll be sharing more about this product in a different post. 😉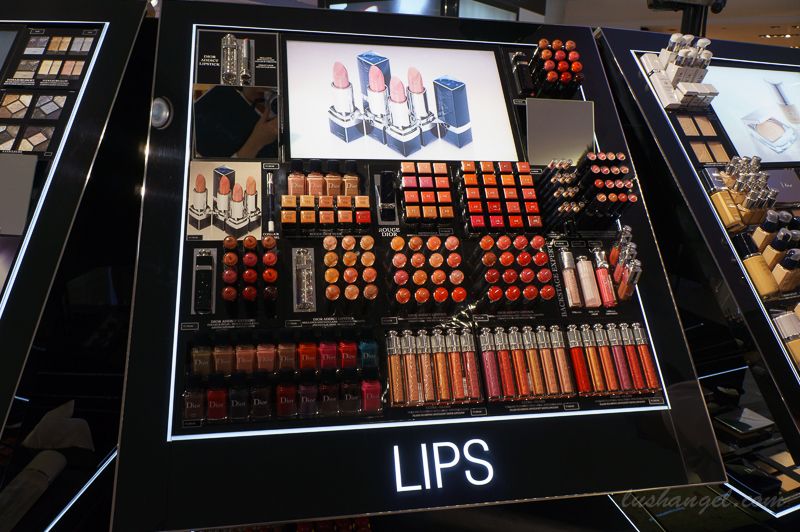 Dior addicts, did I get you all excited??? Visit the latest counter of Dior in Rustan's Department Store, Shangri-La and try their luxurious products first hand. Diorshow Iconic Overcurl will be featured in their counters until the end of April 2013.
Again, I'd like to thank Christian Dior Philippines and Lenard Tiongson! 😀
For instant beauty, fashion, travel, foodie, or random updates from me, LIKE lushangelblog on FACEBOOK, FOLLOW  lush_angel on TWITTER and lush_angel on INSTAGRAM.