You've probably read about my love for Fairydrops Candy Bar BB Cream (if you haven't, you can read my review HERE). It brought me to higher expectations from the brand. Let's see if Fairydrops Volume Burst Mascara meets my expectations.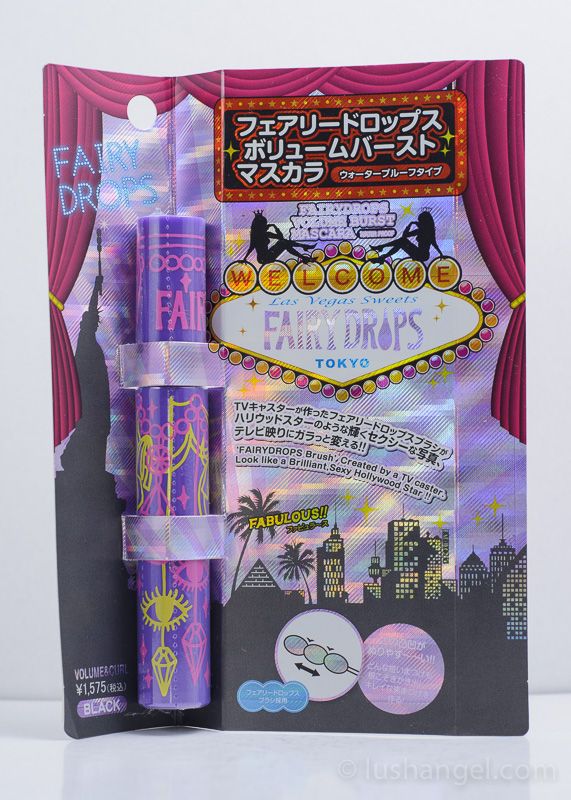 Product Information
A volumizing, waterproof (for Waterproof Type) or water resistant (for Film Type) mascara; contains Volume Up Powder, Wax and Fiber to make "Volume Burst" in one coat to give you lush, doll-like lashes.
Straight 3 teardrop mascara wand
Waterproof is also sweat and tear proof, good for marine sports. Film type is water resistant. No need to worry about mess and smudge all day long.
Lashes are soft to touch- Say NO to brittle feeling lashes!!!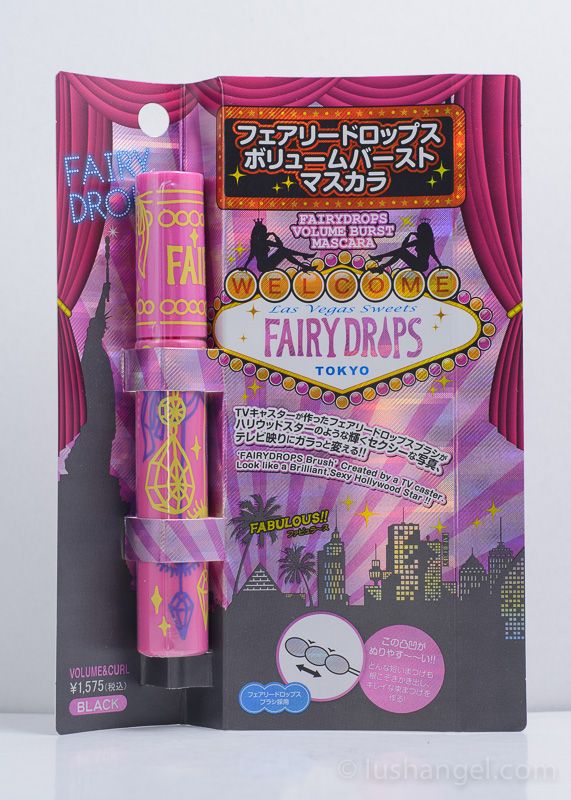 I love it because…
it has very cute packaging!!!
it comes in 2 variants- film type (pink) and waterproof (purple).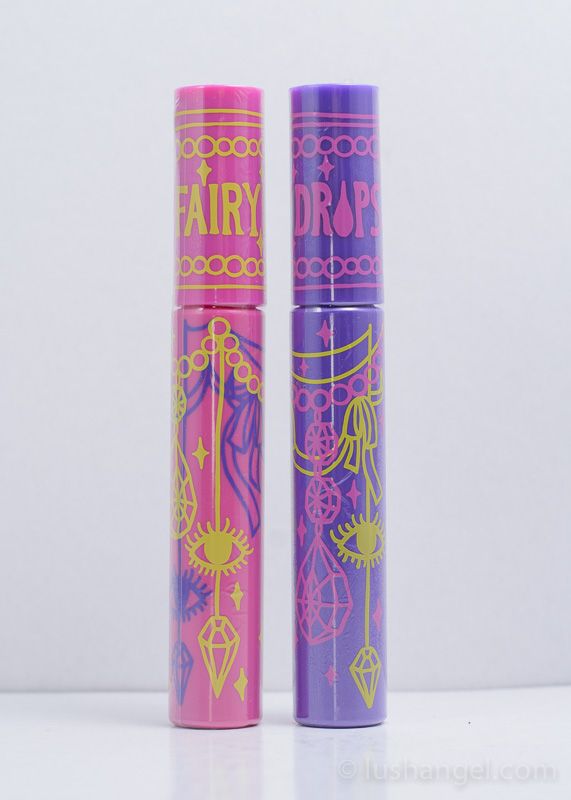 it lengthens the lashes.
it gives extra volume to the lashes.
it doesn't flake.
the unique 3 teardrop wand makes it easier to reach even the smallest lashes.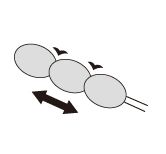 film type is easy to remove. Just wash with soap and water.
curl lasts all day!
it dries quickly once applied.
lashes feel and look soft, not brittle.
I find the price worth it at PHP 950.
I wish…
the waterproof type is easy to remove. Cleansing oil or makeup remover is needed, although it's expected in waterproof mascaras.
it doesn't have the tendency to clump. It can be prone to clumping if not applied properly.
Tips
Curl lashes before applying the mascara.
Since it contains Volume Up Powder, Wax and Fiber, all it takes are 2 coats of mascara to have thick and long lashes.
Apply the mascara from the roots and brush upward to curl.
Keep the tube tightly closed after use.
Don't wipe excess mascara from the wand to the container. You'll end up having hardened mascara on the lid, preventing the cap to close properly. This will cause the air to get into the container, letting your mascara to dry up faster. Use a paper towel/ tissue instead.
If you're a makeup artist, use disposable wands instead of the wand that comes with the mascara. Sharing wands is a no-no.
Overall
Fairydrops Volume Burst Mascara is one of my favorite mascaras to date! I have long lashes to begin with, but the volume and added length this mascara gives is really amazing!!! Even when attending special occasions, I don't have to wear falsies when I use this mascara. The waterproof variant is really sweat and tear proof. It can really withstand heat and humidity. As for the film type mascara, it's still water-resistant, making it perfect for my everyday use. I don't experience smudging or flaking. It actually produces the same result as the waterproof type. Again, Fairydrops exceeded my expectations! Amazing! 😀
I recommend Fairydrops Volume Burst Mascara to those who want long and thick lashes. If you're not too patient in removing waterproof mascara, go for the film type (water resistant) mascara. If you need sweat and tear proof mascara that can 100% withstand heat and humidity, try the waterproof type.
with 2 coats of Fairydrops Volume Burst Mascara waterproof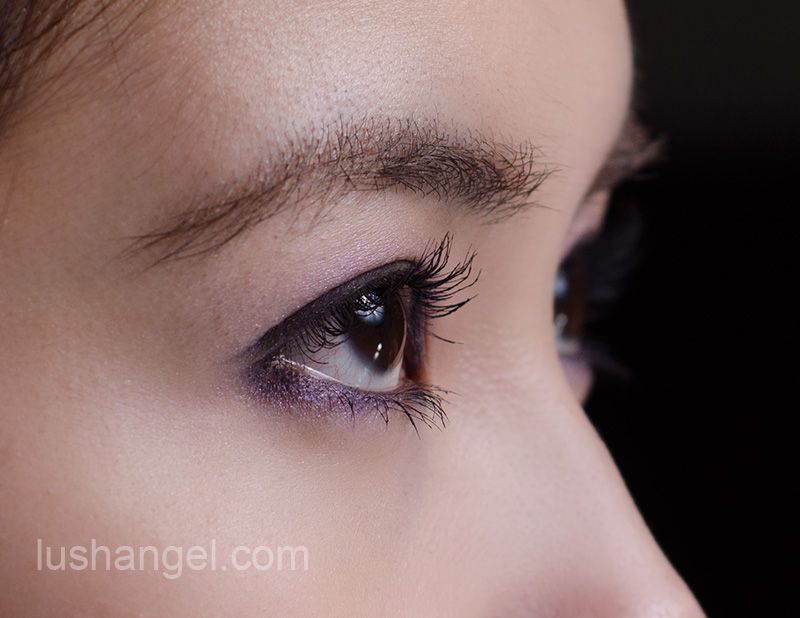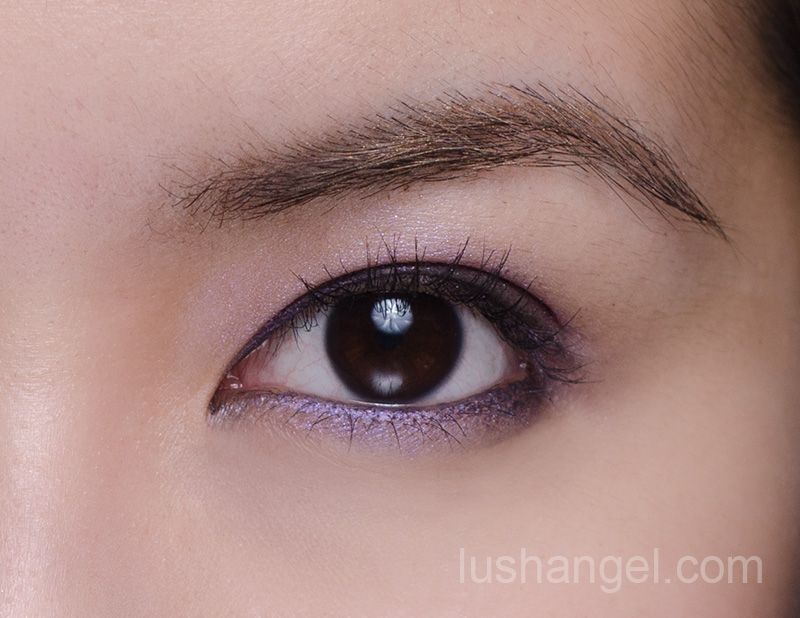 Fairydrops is available in the Philippines exclusively through Beauty Bar stores. Add them up on Facebook and Twitter to get instant updates.
For instant beauty, fashion, travel, foodie, or random updates from me, LIKE lushangelblog on FACEBOOK, FOLLOW  lush_angel on TWITTER and lush_angel on INSTAGRAM.