Ever since House of Obagi landed here in the Philippines, I have always wanted to try their skin treatments, especially their chemical peels. I've read a lot of great reviews about them, but what held me back? More than the price, I was afraid of the downtime that I might have to go through. But having seen the renewed skins of my fellow beauty bloggers Sophie, Jheng, Shen and Rowena, I was convinced to try it out. Besides, who would say no to Obagi? I was so sure that my skin will be well taken care of. 🙂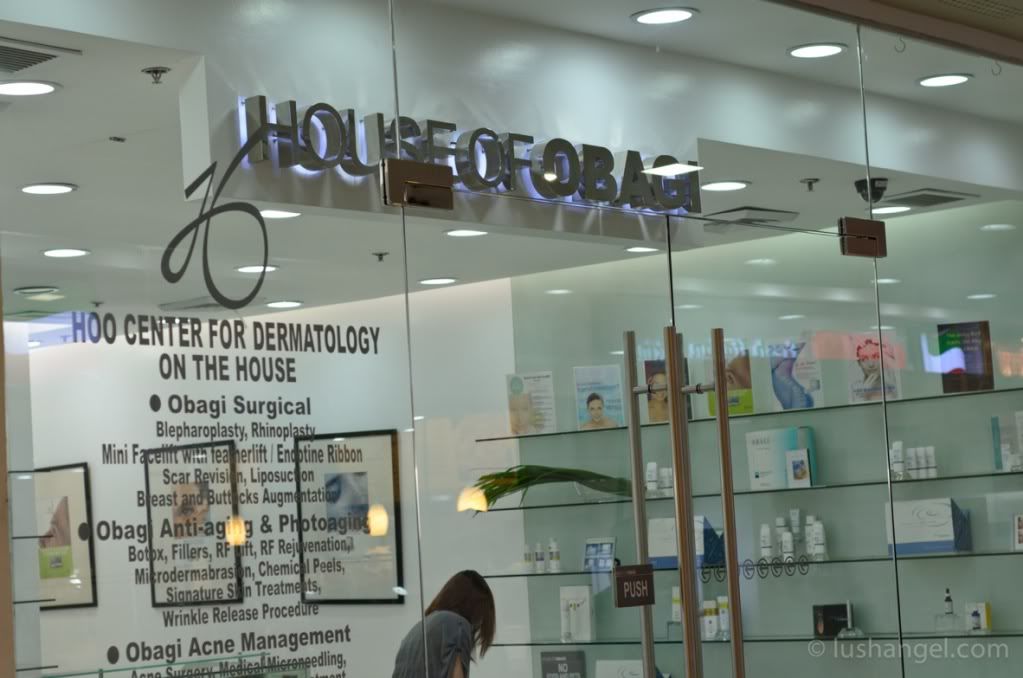 When I arrived at House of Obagi, I was having second thoughts of getting the Blue Peel. For those who are not aware, Blue Peel is the strongest peel they offer. Aside from bearing the pain during the treatment, the macro peeling takes about 5 days and around 10 days for the skin to totally heal. Yes, a bit of sacrifice indeed! But after going through that, rest assured your skin would look amazing! You can expect dramatic results! Who wouldn't want soft, smooth, radiant skin? I certainly would love that outcome, but I'm not sure if I'm ready to go through the sacrifice. LOL! To end all my worries, I was called for a consultation with their in-house dermatologist Dr. Julie delos Santos.
Why Obagi Blue Peel Radiance?
Dr. Julie asked about my daily regimen, skin problems and lifestyle to assess the right peel for me and she suggested the Blue Peel Radiance. What's the difference of Obagi Blue Peel Radiance among the other peels they offer? Blue Peel Radiance is a totally different treatment from Blue Peel, which I shared earlier. It's a lighter chemical peel than Blue Peel and True Peel, but stronger than Diamond Peel. I regularly do Diamond Peel. What I love about it is it doesn't have downtime. The problem, you don't see results right away. It makes me feel it doesn't work for me at all. On the other hand, Blue Peel Radiance delivers result in just 2-3 days after the treatment. There's very little downtime or sometimes none at all. Since I'm always out, Blue Peel Radiance would suit me best. Besides, even if I feel I'm not blessed with good skin, Dr. Julie said I don't have much skin problems that a drastic peel is needed. I have oily skin and unsightly pores on my cheeks and nose, but they can pretty much be addressed by Blue Peel Radiance when done continuously. To be more specific, this is what Blue Peel Radiance can do:
Obagi Blue Peel RADIANCE can improve your skin's look, texture, and feel in a matter of minutes.

Instant, radiant results for most skin types
Improves a range of skin concerns, including photodamage, and results in an overall improvement in texture and tone
May be beneficial if you have darker skin with pigmentary changes
Superficial exfoliation, with little to no downtime
Provides instant radiance—tighter, smoother, brighter-looking skin after just 1 use
A series of 4 to 6 peels provides best overall results
The Procedure
The next thing I know, I was inside the treatment room and my skin was getting prepared already. The products used on me were Obagi's Nu-Derm System.
My face was first cleansed using their foaming gel. Petroleum jelly was then applied to the sensitive parts of the face, such as the corners of the nose and lips and under the eyes. Then, Dr. Julie proceeded with the treatment.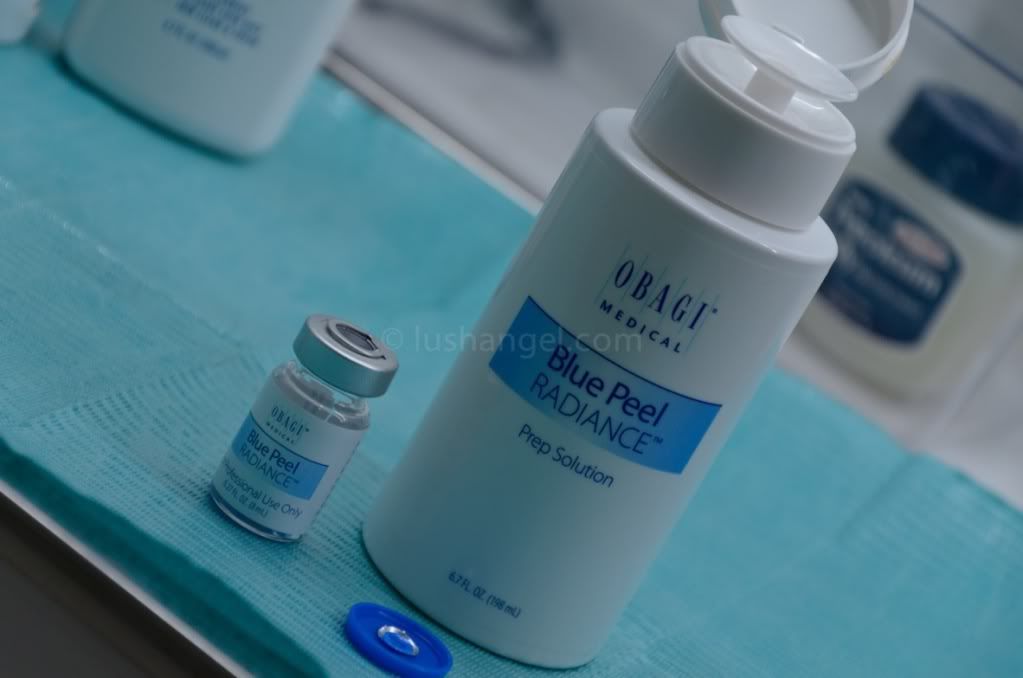 She first used the prep solution. She then brushed 4 layers of the Blue Peel Radiance solution all over my face and concentrated the last layer on my nose and cheeks. Dr. Julie explained that they can actually make the solution stronger depending on the need/ condition of the skin, but of course, it still won't peel like the Blue Peel. Before she applied on the first layer, she already warned me that it would sting but it would lessen as she build up the layers. As shared in my Facebook page, this is what I look like after applying 4 layers of the Blue Peel Radiance solution.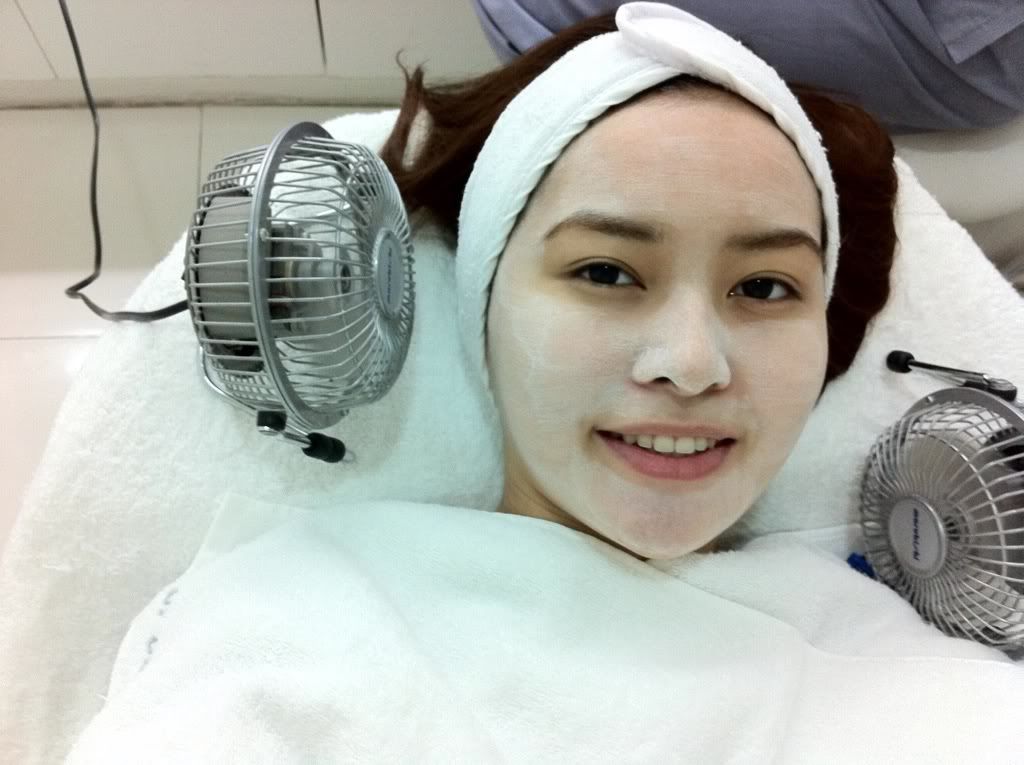 The two mini electric fans helped in lessening the sting. It wasn't that painful though. For me, it was tolerable, but of course, pain is subjective. I have relatively high level of pain tolerance when it comes to beauty treatments. LOL! 😀
After 15 minutes, my face was cleansed using the Nu-Derm Gentle Cleanser. I felt a bit of pain during and after washing, but the dermatologist said it was normal. The last step was the sunblock application. The entire process was pretty quick. It lasted for just about 30 to 45mins.
What to use and what to avoid after the treatment?
Dr. Julie just asked me to continue using my current facial soap. I had to skip on my other regimens though, like my toner or everything else that can make my skin dry, for 2 days. Oh, and this is what I love about my experience too. They didn't push me to buy and use their products. I was just asked to continue my daily regimen since it's already working for my skin. I was also allowed to put gentle makeup. 🙂 And of course, since this is a peel, sunblock is a must!
When can I see the results?
Obagi Blue Peel Radiance promises immediate results. Dr. Julie said, I can already see the difference on the third day!
My face right after the treatment
This is me before and right after the treatment. Wait a minute! This is the first time I'll be revealing my bare face- without any makeup on! Yikes!!! Eyebags are horrible in these photos since this was the day after my operation. I wasn't sleeping that much because I was too afraid to go under the knife. Ummm… And yes, I was this crazy for Obagi that I did this instead of taking a rest. LOL! 😀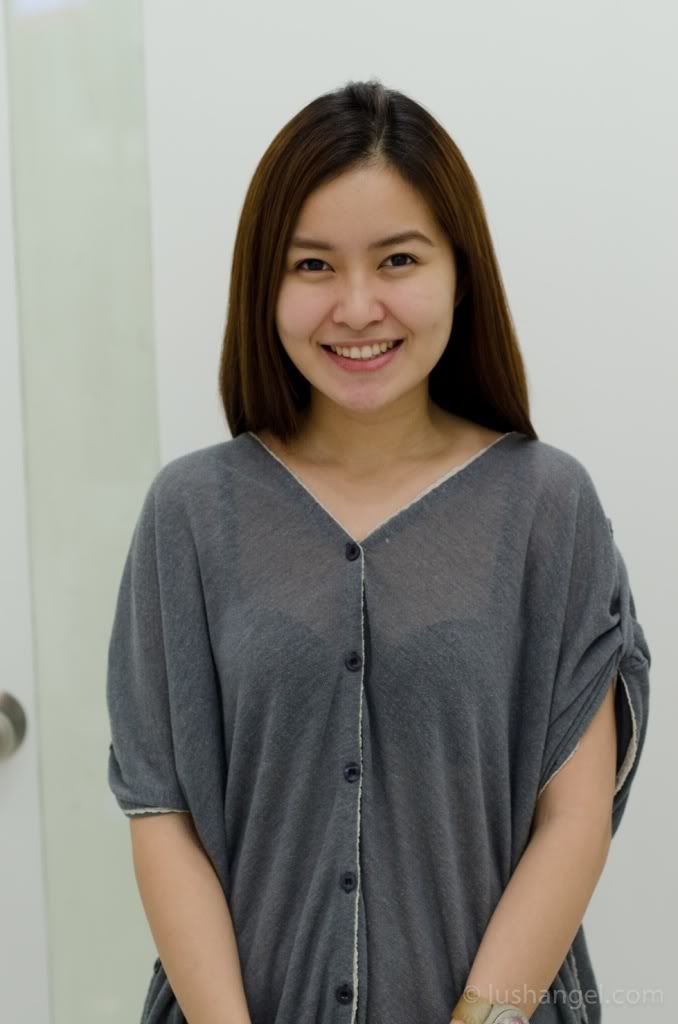 There's not much difference on my face, except that my face was whiter right after the treatment due to the sunblock. There was some redness, but it wasn't that noticeable. In fact, I'm redder when I do my monthly facial treatment. I even went out for dinner and coffee right after.
How much?
One treatment of Obagi Blue Peel Radiance costs PHP 4,500.
Now, what happened days after the Obagi Blue Peel Radiance treatment? What's the result? All these to be revealed in my next post. 😀
Here are more photos at House of Obagi:
Obagi's products on display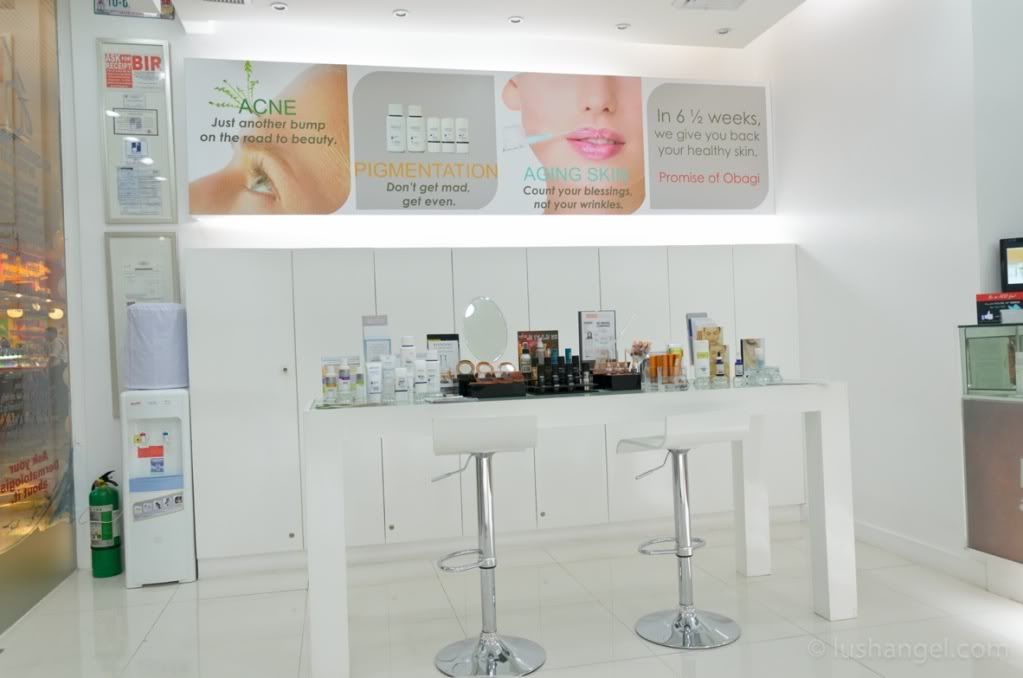 the famous Nu-Derm System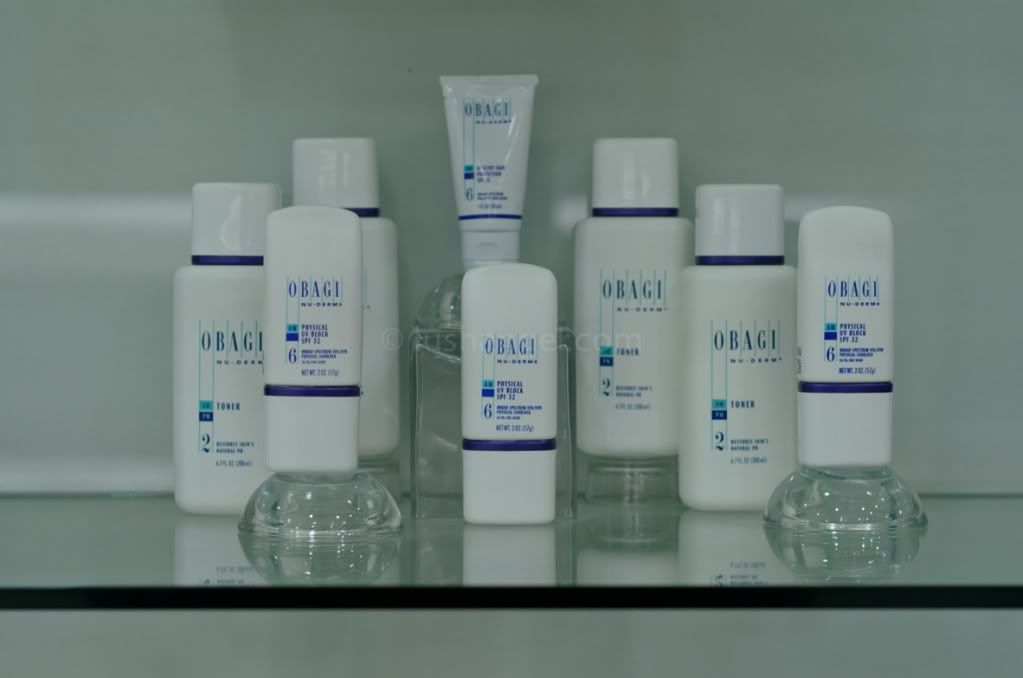 with the staff of House of Obagi SM North EDSA… Thank you for taking care of me!!! 😀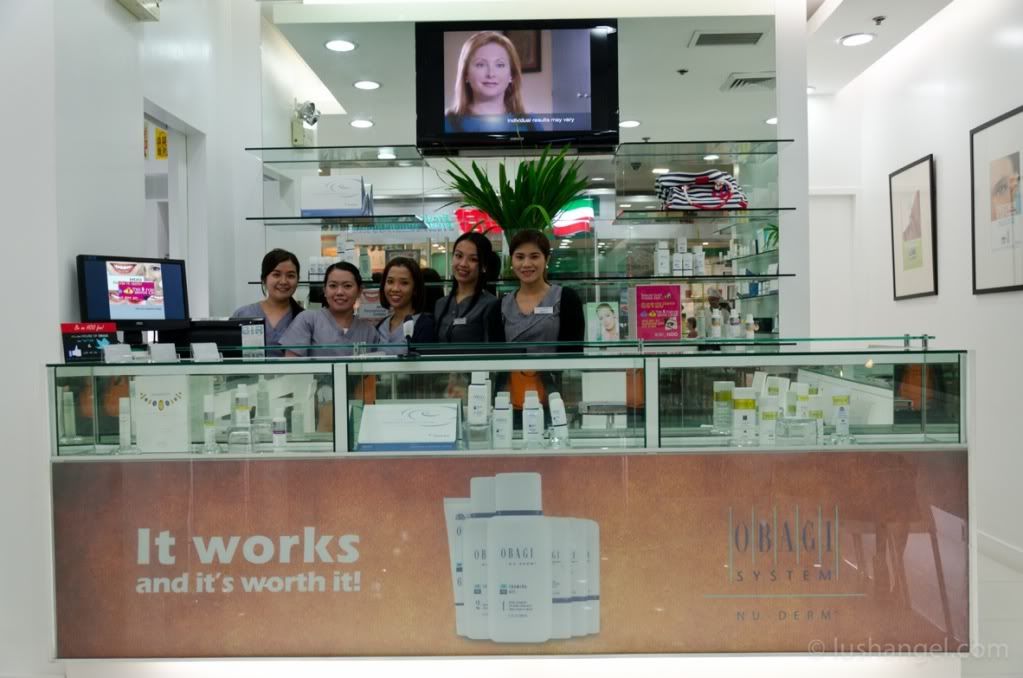 *Follow House of Obagi on Facebook, or add them up on Twitter (@houseofobagi)