My staycation at Rizal Park Hotel is more than just bonding and dining with my blogger friends (in case you missed my post about our wine and dine night, you can read it here: https://lushangel.com/2018/10/05/wine-and-dine-in-style-at-penthouse-by-the-bay-rizal-park-hotel/) We also took the opportunity to take photos around since the hotel is a beautiful 1900's colonial style building. You can see it from the backdrop of all my photos below.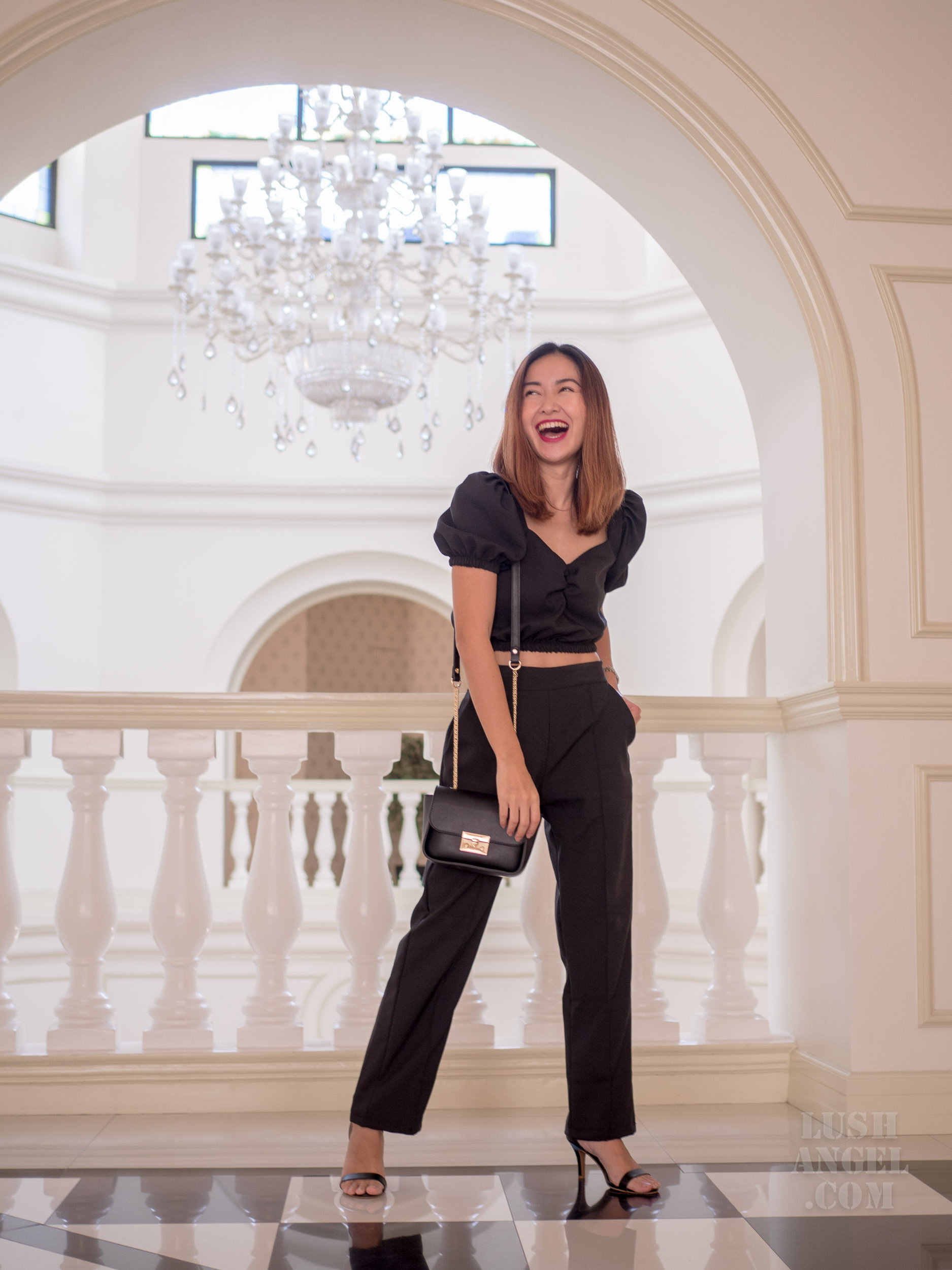 To be honest, I'm not a huge fan of co-ords. BUT when it's black, why not? I'm quite sure some of you are not comfortable wearing co-ordinates too, especially when colors or prints are too loud. If you're afraid to try this trend, start with black– just like what I'm wearing here. I wear black on black a lot so this doesn't feel like a co-ord set for me.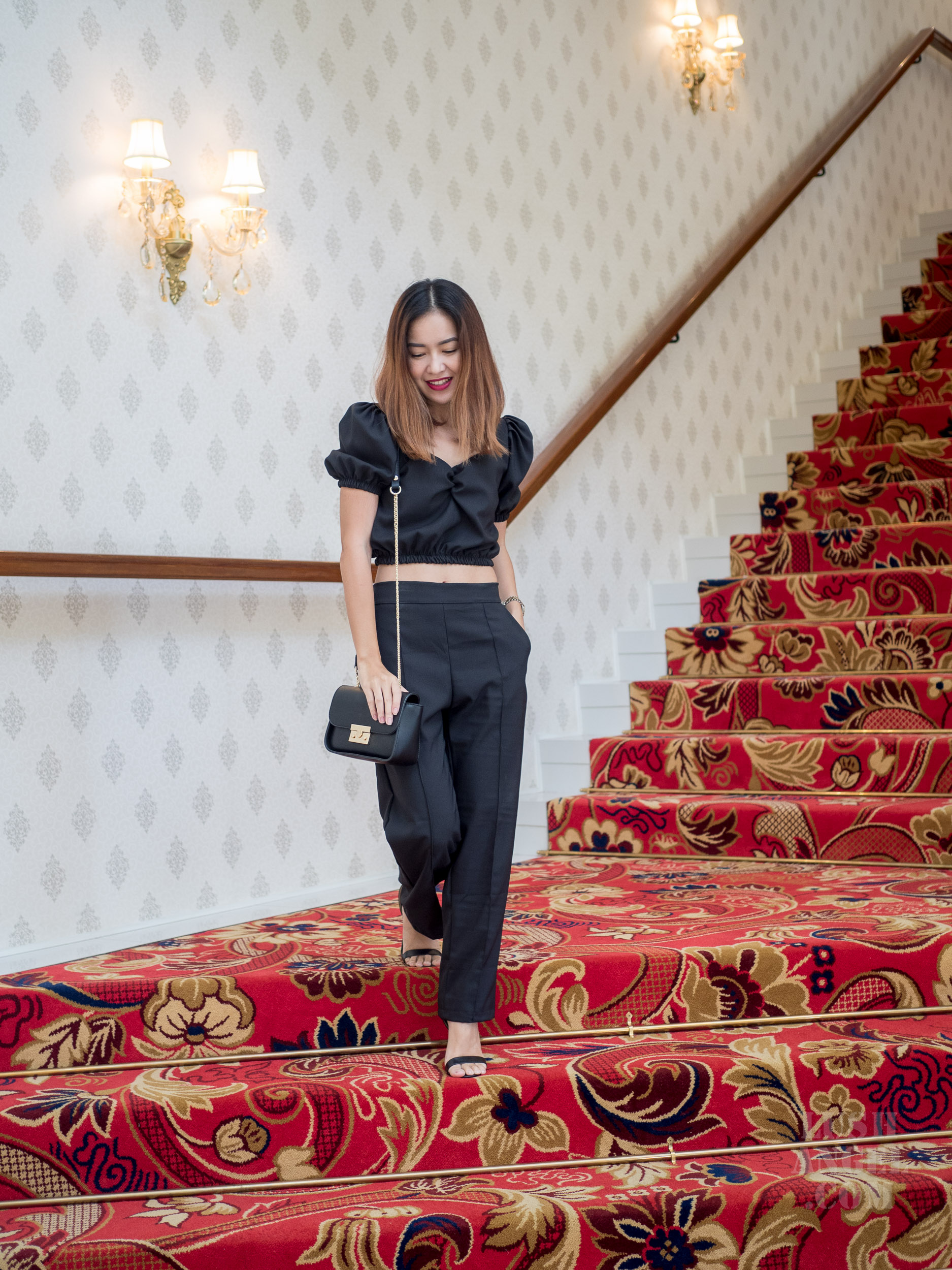 I went for all black in this look– sandals and bag. The only thing bright in this look is my lips.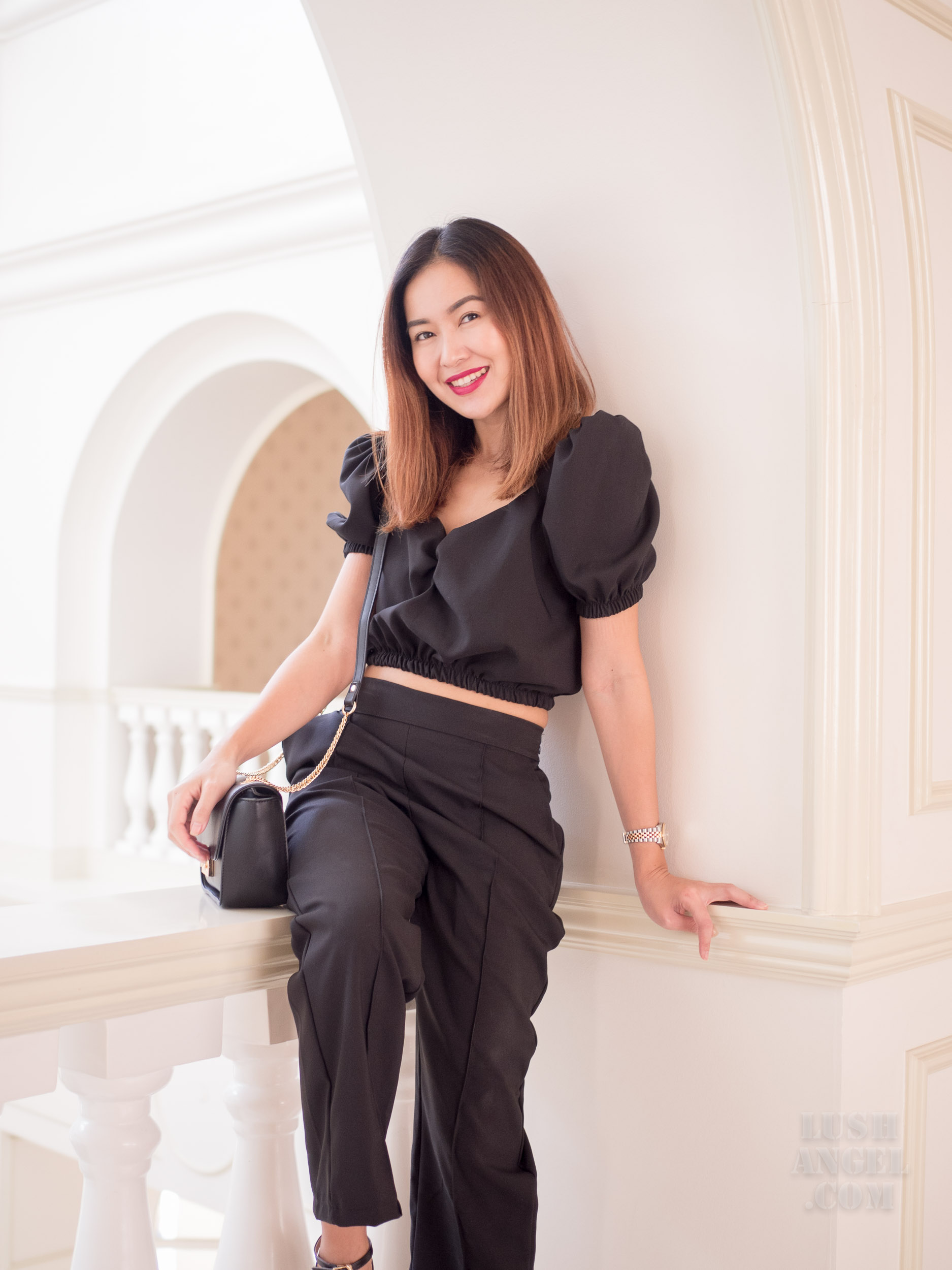 Here are the makeup products I used:
FACE & CHEEKS
Perricone No Makeup Instant Blur
Estee Lauder Double Wear Foundation (used at the center of the face only and blended out)
Estee Lauder Double Wear Concealer
La Mer Sheer Pressed Powder
NARS Liquid Blush in Hot Tin Roof
CHANEL Les Beiges Healthy Glow Luminous Multi-Colour Powder
Bobbi Brown Highlighting Powder in Telluride
EYES & BROWS
Benefit Cosmetics Brow Contour Pro
Etude House Brow Gel
NARS Climax Mascara
K-Palette Liquid Eyeliner
LIPS
CHANEL Le Rouge Crayon De Couleur Mat in Impact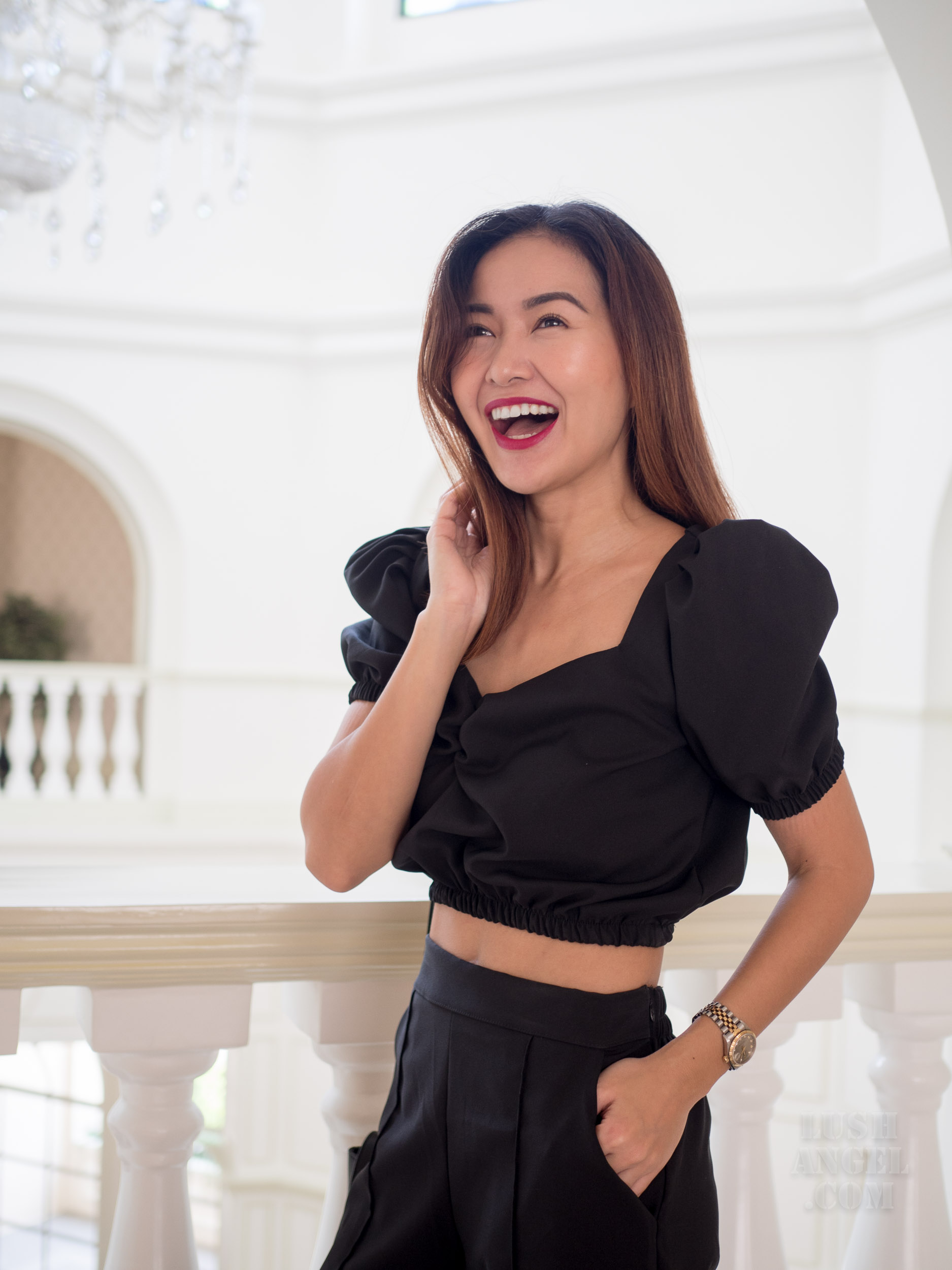 More photos of this look below…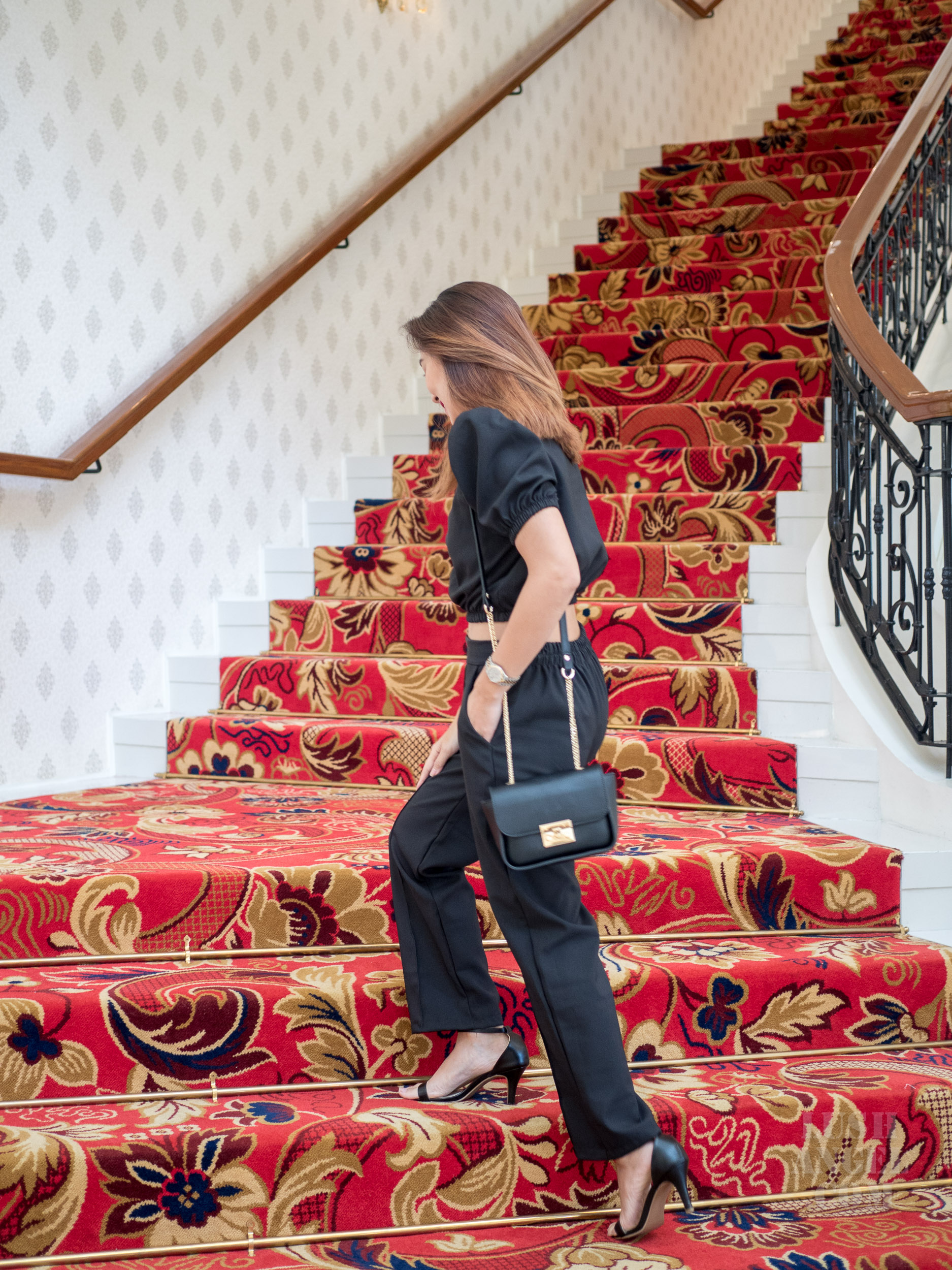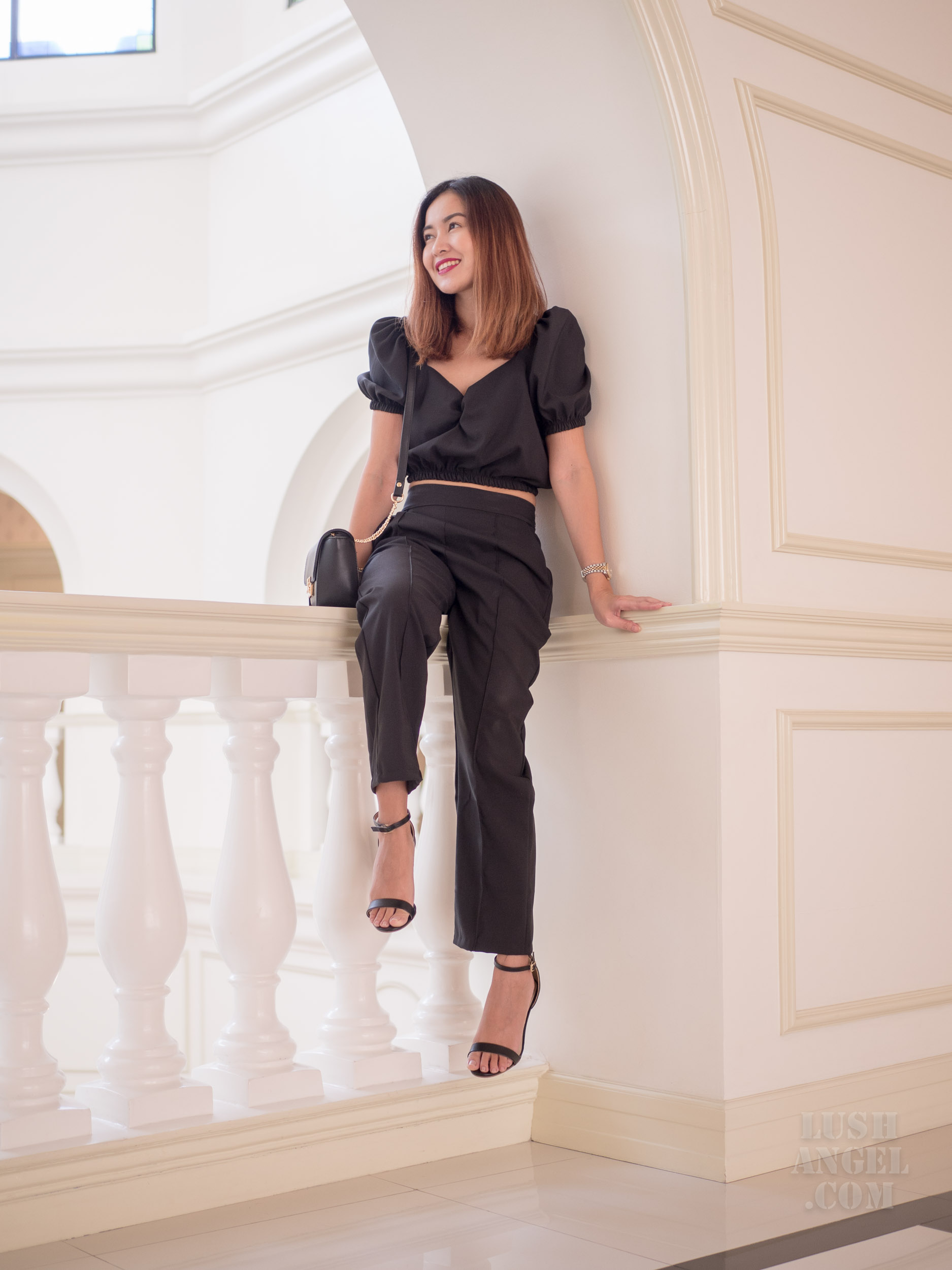 Do you also wear co-oords? Thinking about it, it's a perfect look when you don't have time to contemplate on your outfit. Right???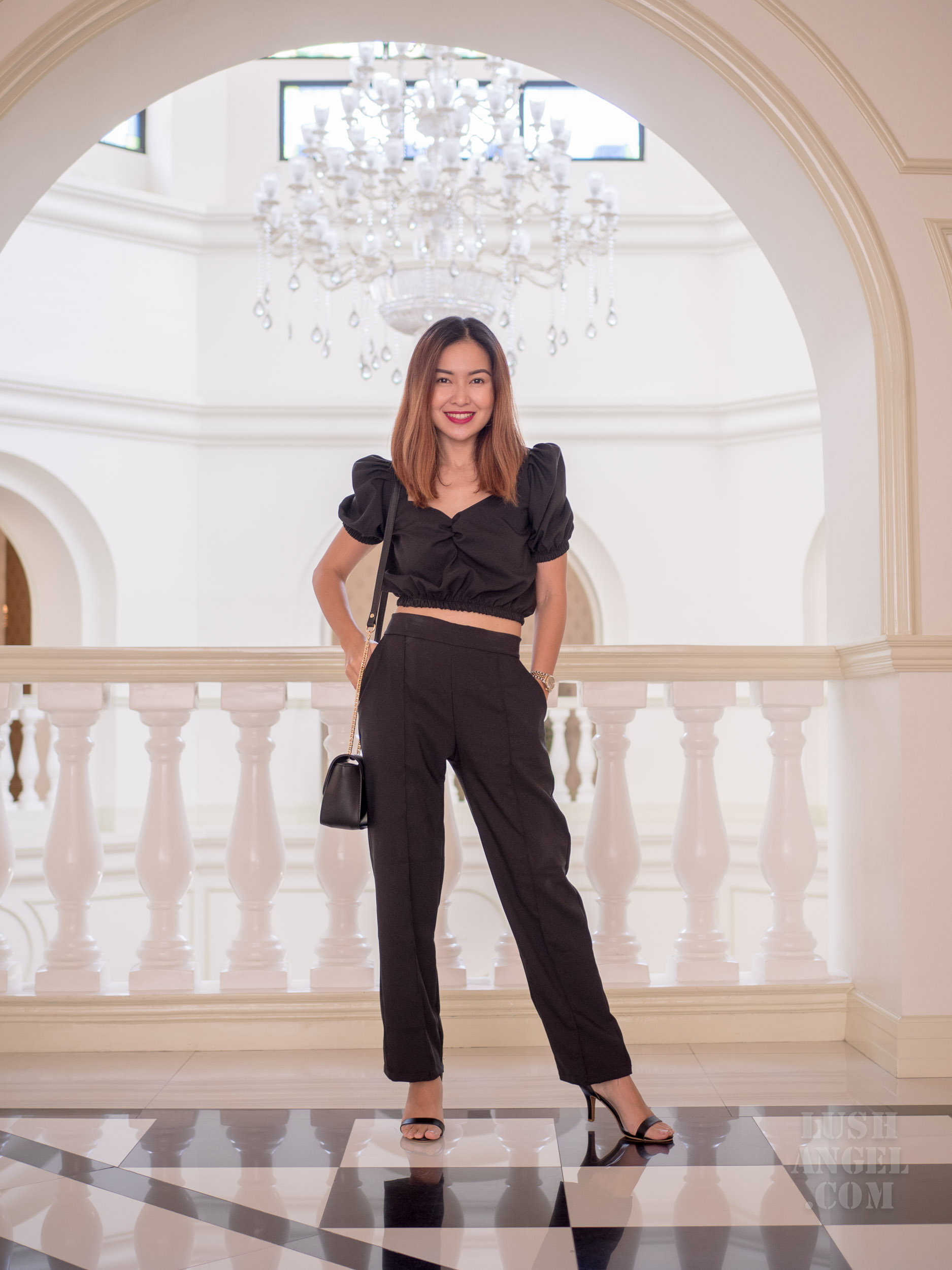 Coordinates: Instagram: @PinkLemonWear
Sandals and Bag: Matthews
For instant beauty, fashion, travel, fitness, or random updates from me, LIKE lushangelblog on FACEBOOK, FOLLOW lush_angel on TWITTER and lush_angel on INSTAGRAM.