As promised in my previous post, here's an outfit as I break-in my Givenchy-inspired bandage wedges. 🙂 I wore this from late in the afternoon 'til early morning and my legs and feet didn't hurt at all! Well, I didn't do much walking though, but still! For me, being able to stand a 13.5 cm high wedges for long hours is something! This makes me love this pair so much. I stand tall and proud without sacrificing comfort! 😀
It was also my first time to wear this cute polka dot shorts, which I brought home from Shanghai. It's actually like culottes. But more than its style, what do you think caught my eye that urged me to buy this??? Well, yes here I go again! It's the color. Don't you find the color too sweet? I feel like a carefree child wearing it! Haha! 😀
So as not to be too casual, I wore a button-up blouse with ruffles and puff sleeves. The details of the top made the look more feminine.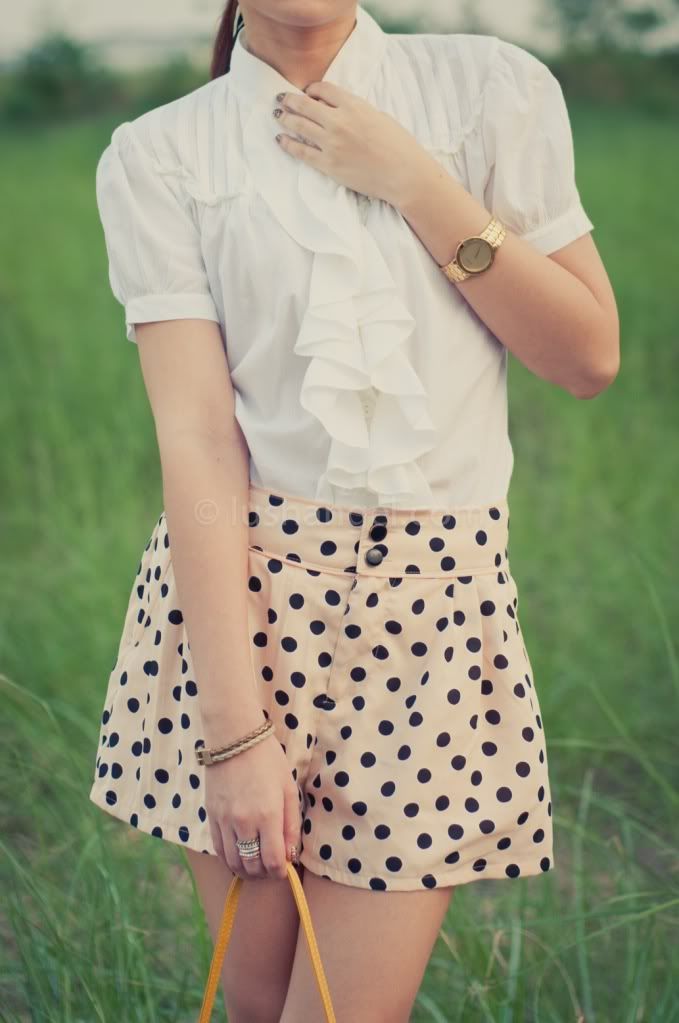 The bag's pop of color brings fun to the entire look. The floral detail adds more feminine touch to the outfit.
And to throw in some contrast to this lady-like vibe of this look, I wore my zebra print tie as a headband.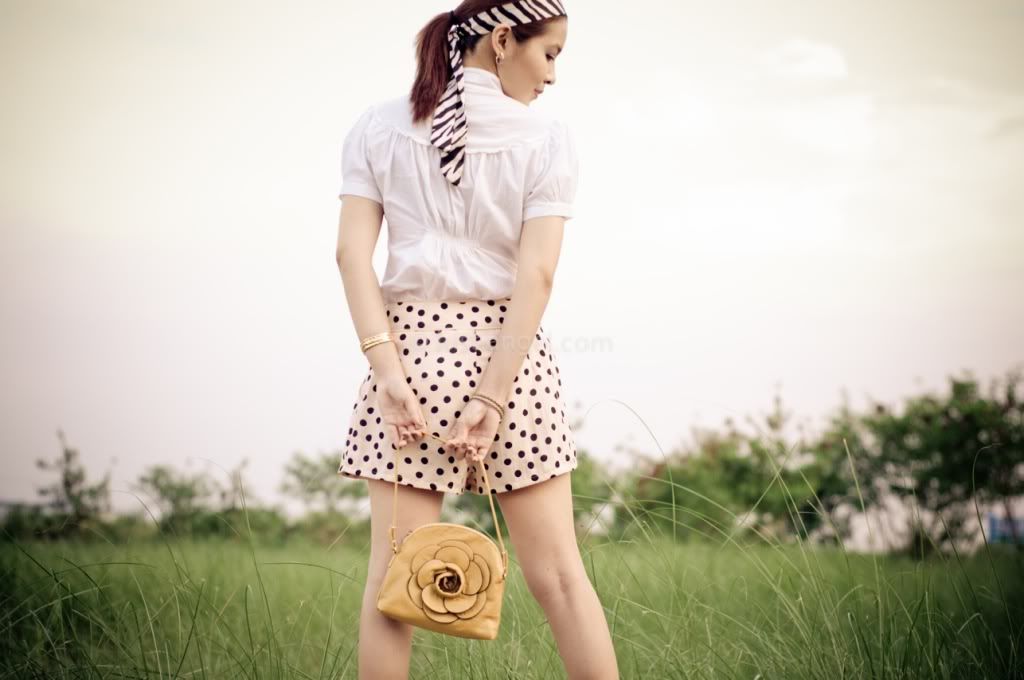 Having fun walking under the sun… 😀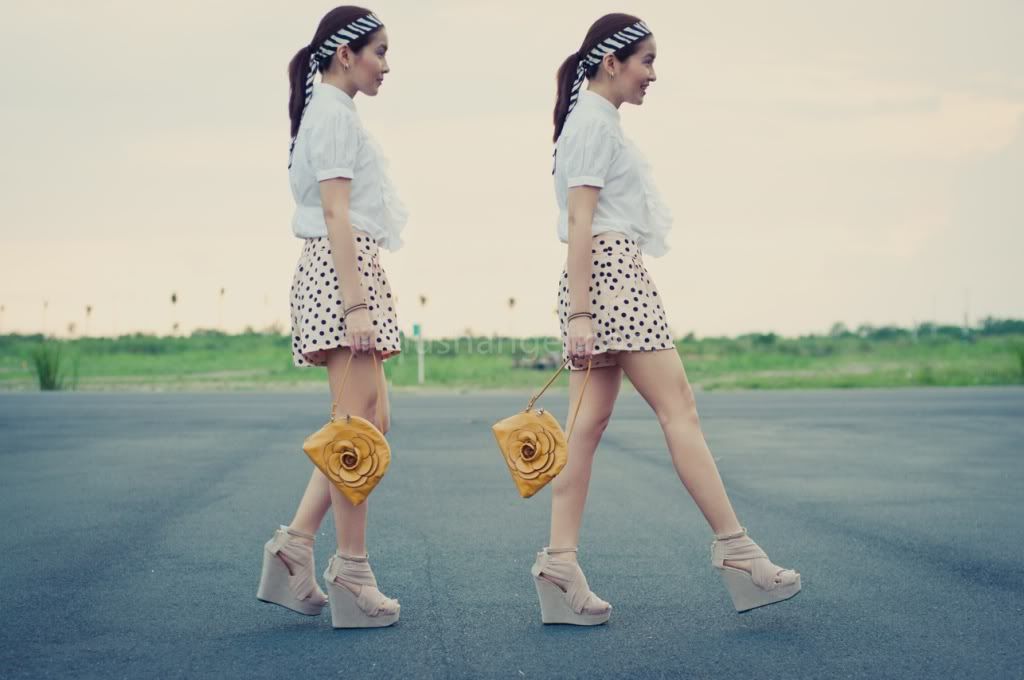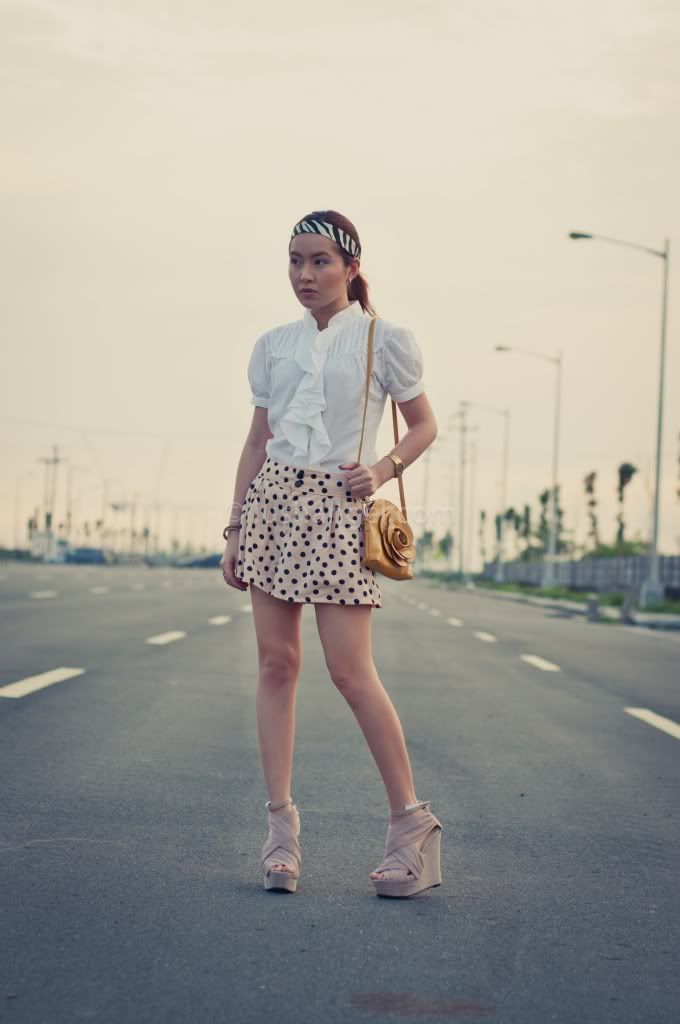 Top: from Bangkok
Shorts: H&M
Purse: from Shanghai
Wedge: online
Tie (worn as headband): from Hong Kong
Watch: Gucci
Bracelet: H&M
Rings: H&M
Earrings: Philippe Charriol