You've probably seen a sneak peek of this outfit in my previous post. It was a Saturday afternoon so I felt like wearing something laid back.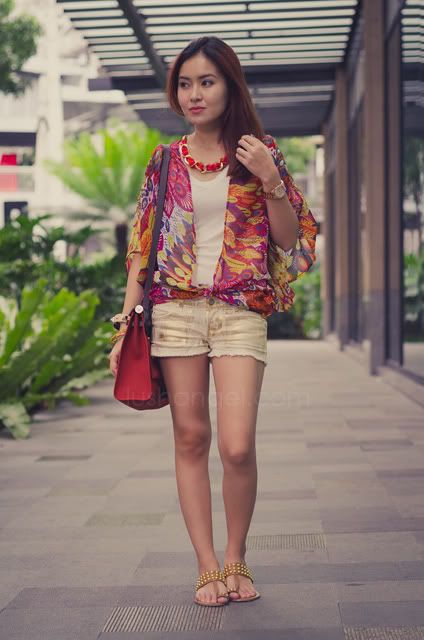 I was just wearing a white tee and metallic shorts at first. I found it too plain so I threw in this Frolic cover up from Iya Misa. It instantly gives that "energy" in an outfit! 😀 I also love that it's sheer, something I can wear even in a hot or humid day. Thank you, Iya! 😀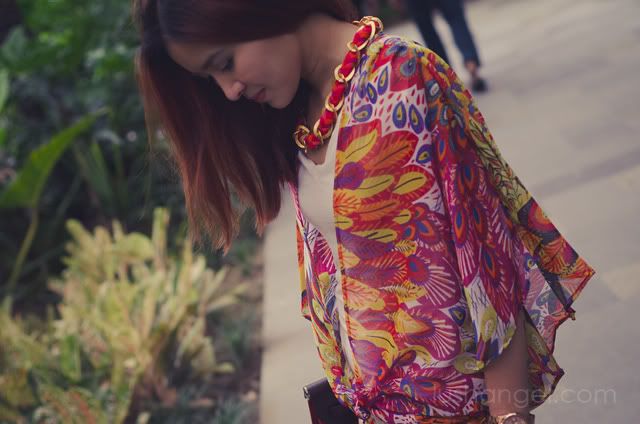 I tied the two ends together just to give it a twist.
Florals and colors can make gloomy days exciting! You check out more prints at iyamisa.com.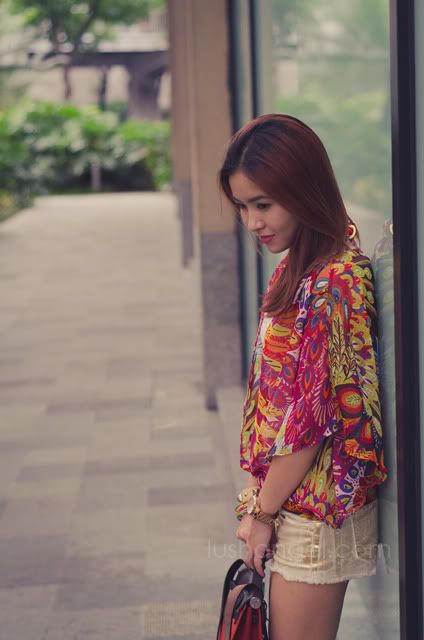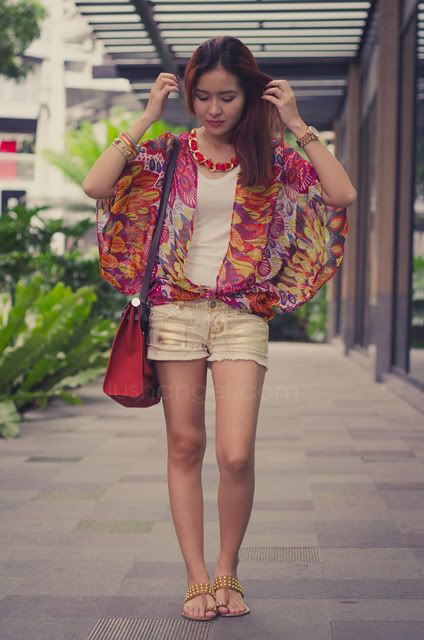 Frolic Cover Up: Iya Misa
White tee: H&M
Shorts: Mango
Sandals: Primadonna
Bag: Hermes Herbag
Necklace: online
Watch: Michael Kors
Bangles: order at [email protected]
For instant beauty, fashion, travel, foodie, or random updates from me, LIKE lushangelblog on FACEBOOK, FOLLOW  lush_angel on TWITTER and lushangel on INSTAGRAM.