Guests of the Etude House Launch event at Republiq were asked to come in trendy pink and white, as seen in their invitation in my previous post. As I was looking for what to wear that afternoon, I just realized I don't have much pink clothes! That's weird! I love pink. I find the color so young and so girly. Hmmm… Is this a sign of aging?! LOL! I think I unconsciously buy clothes in neutral colors nowadays. Nah, probably it's just the season! I'm definitely in denial! LOL! 😀 Hey, I still wear colorful dainty dresses, which I even posted here! Am I getting too defensive already?! Haha! Anyway, anyway… Enough of the age! This is what I managed to wear during the said event…
They said trendy pink and white so I thought of layering my pink and white tank tops. I left some buttons of my pink tank top open to see more of my white top underneath. I wanted to go with their girly theme so I thought of wearing a floral ruched skirt. Oh, and the flower prints are in red and pink too. 🙂 Hehe!
They want trendy? I finished it off with my latest find from H&M, the lace-up booties, and wore it with a light pink socks. 🙂 I'm sure a lot of ladies out there are still hesitant to wear their heels with socks. Again, it's not what we are used to as it was a fashion don't. But hey, the trend has been around for months now! It's time to experiment! Have fun by using colored or printed socks too, just make sure it's within the theme of your outfit. 😉 Oh, and if you noticed, I didn't wear any other accessories except for the belt, bag, and a bracelet. If you browse through my outfit posts, I know this is something new. I usually don't go out without either a necklace or earrings and some bracelets/ bangles. This time, I wanted my outfit to speak for itself. 🙂 Here are more photos of me… 😀
with some Korean models for the night… hehe 🙂 My photog said, I look like one of them, especially with my socks! Grrrr!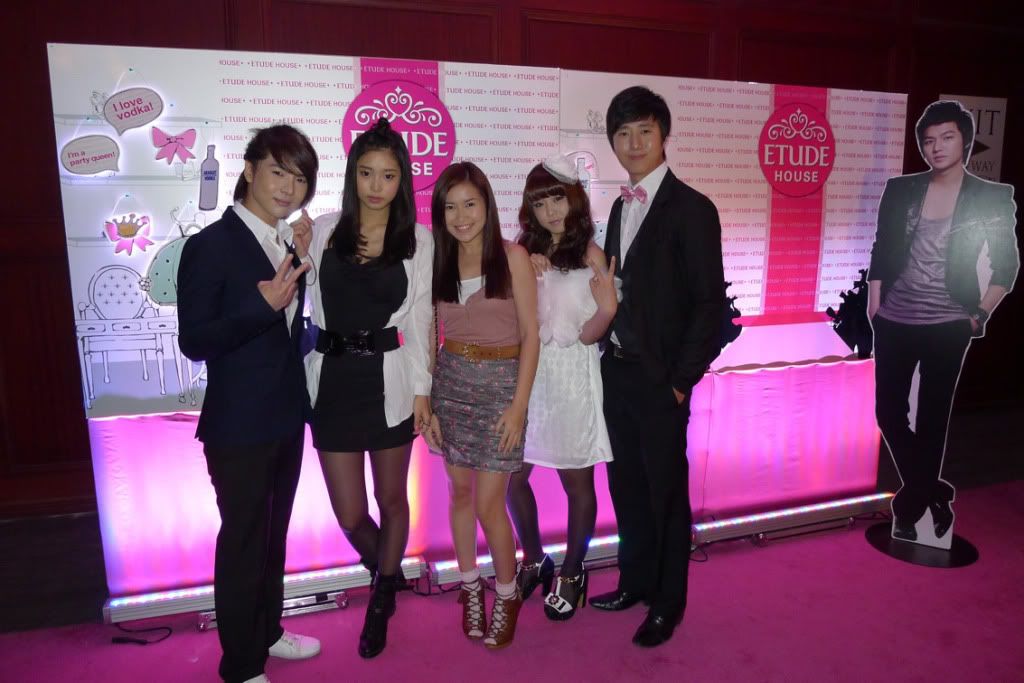 with Lee Min Ho a.k.a. Gu Jun Pyo! LOL! 😀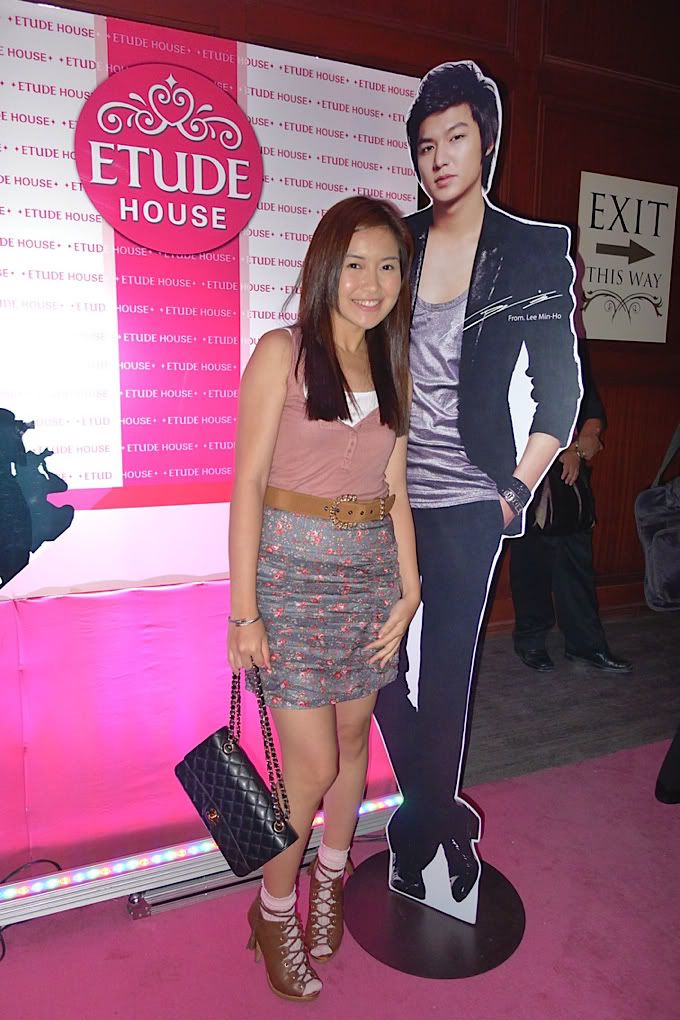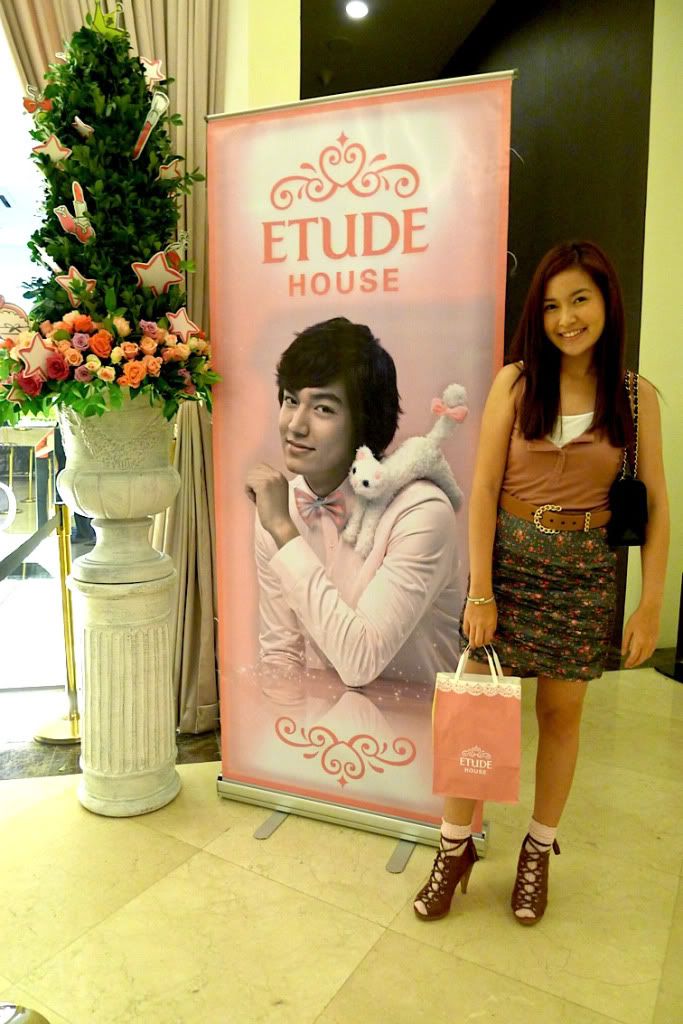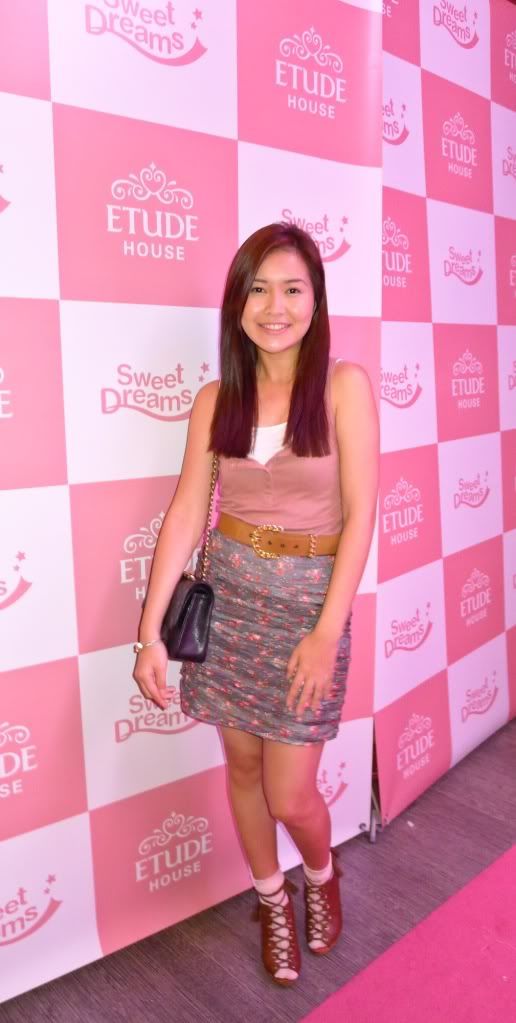 On Lush Angel: H&M tank tops, socks and oak lace-up sandals; K.A.T. Collection floral ruched skirt; vintage belt from mom; Philippe Charriol bracelet; Chanel 2.55 medium flap bag