When I need to be on the go, the last thing on my mind is to be running in heels. I've done that several times and my feet looked so abused by the end of the day. 🙁 And so I thought… Why not try wearing boots and be rugged for a change?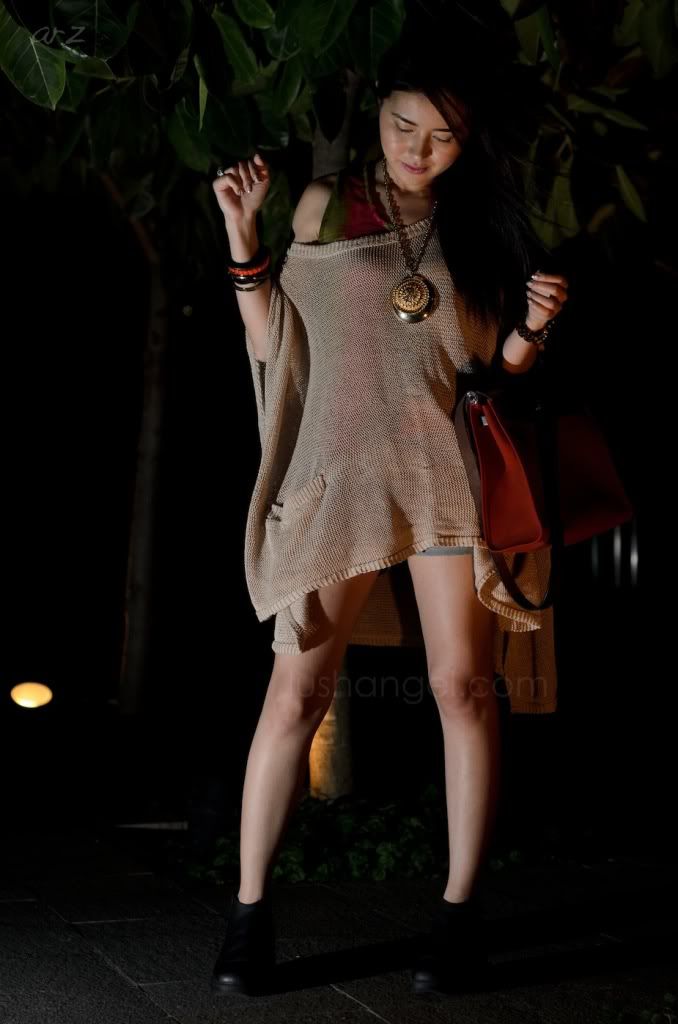 I've actually worn this cover-up in my Take Me Back To A Gondola Ride At Venice post. I paired it with thigh-high stockings and sky high heels for that sexy mood. LOL! But hey, wearing it with ankle boots isn't too bad as well. In fact, I'm loving it! The length and style of the cover-up gave a hint of sexiness, at the same time, the boots threw in some edginess. A perfect combination, I say.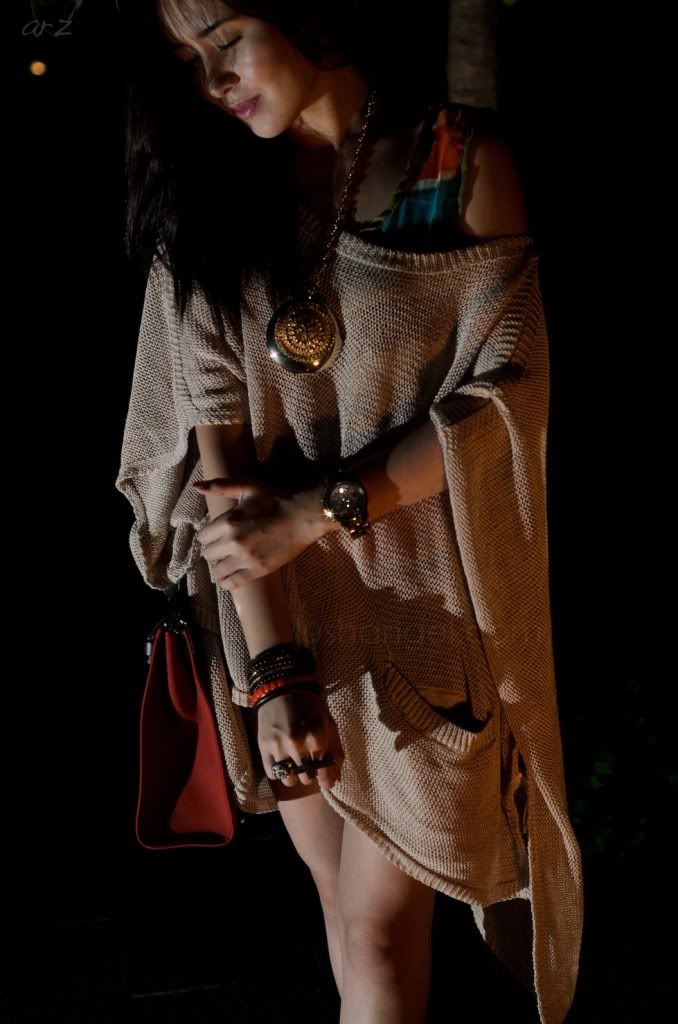 Of course, I had to wear something underneath! Well, I could have worn something plain if I didn't intend to show any part of it. But since I styled the cover-up's neckline asymmetrically, I thought of wearing  a colorful sheer top to give the look a little bit of life.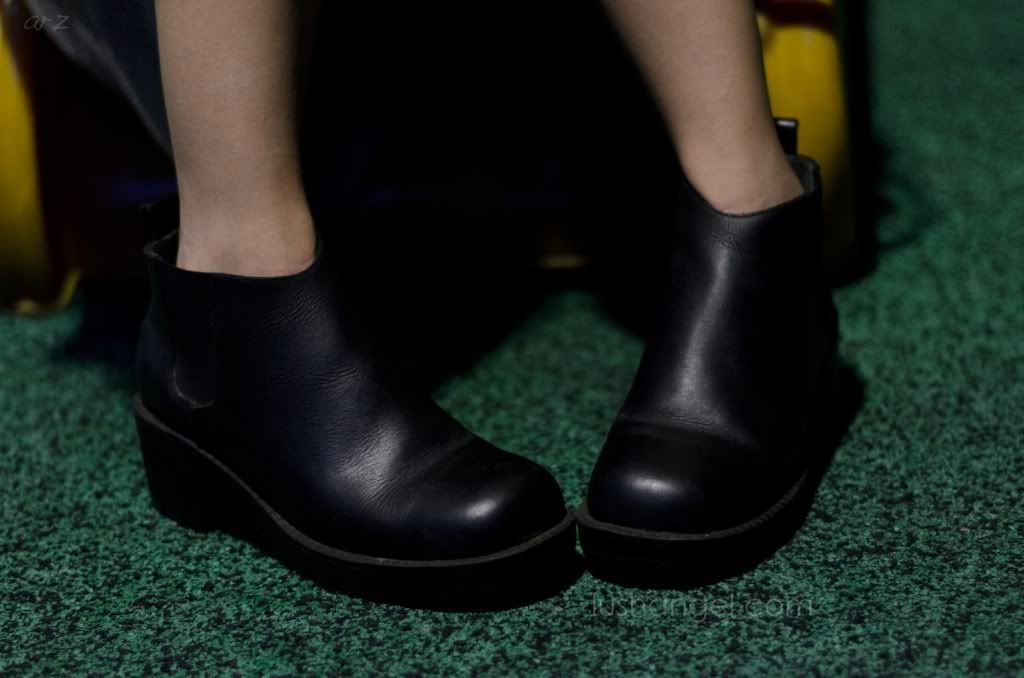 Oh, and can you guess how old these boots are?! I was actually looking for the Dr. Martens which my sister had during her college days. I only saw mine, which I owned back when I was in grade school. Obviously, the size doesn't fit me anymore. Darn! I find it too expensive to put it to waste! 🙁 I saw this pair instead, about the same age of our Dr. Martens- probably, 14 years old! The leather is all good. The soles are still intact. Amazing!!! Now, I'm sure you want to know where is it from. Can you guess??? It's from Celine- as in, the local shoe store that was so famous back then! 😀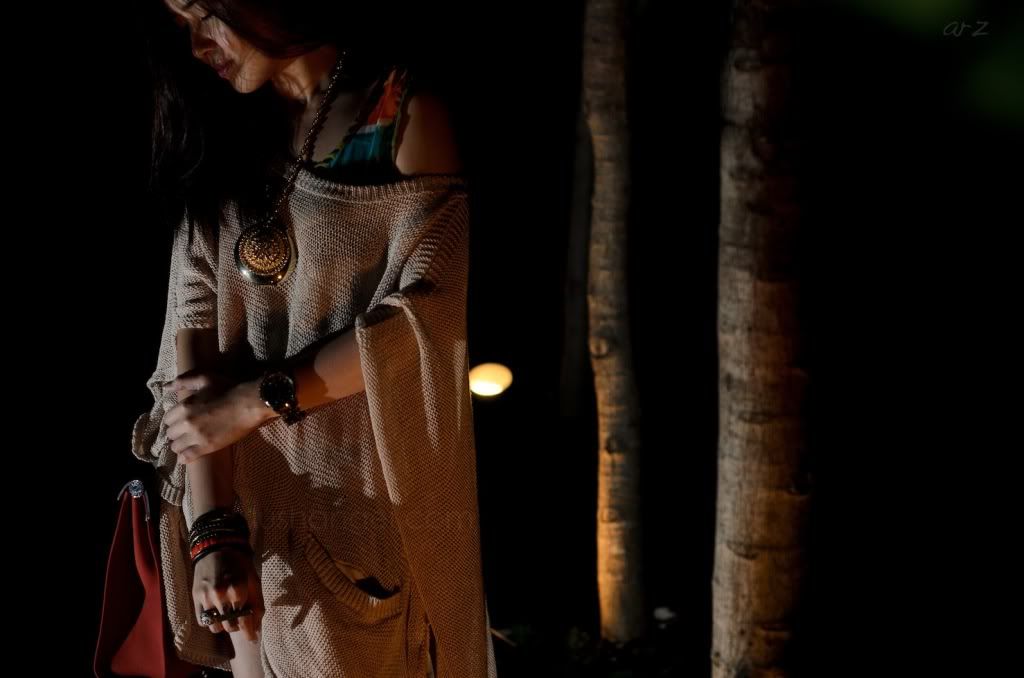 So as not to be eaten up alive by my huge cover-up, I gave it more style through my accessories. Yes, I do looove to pile up! Isn't it obvious in most of my outfit posts???
Tangerine Tango is the color of the year, so I guess Big "H" just came on time. 😀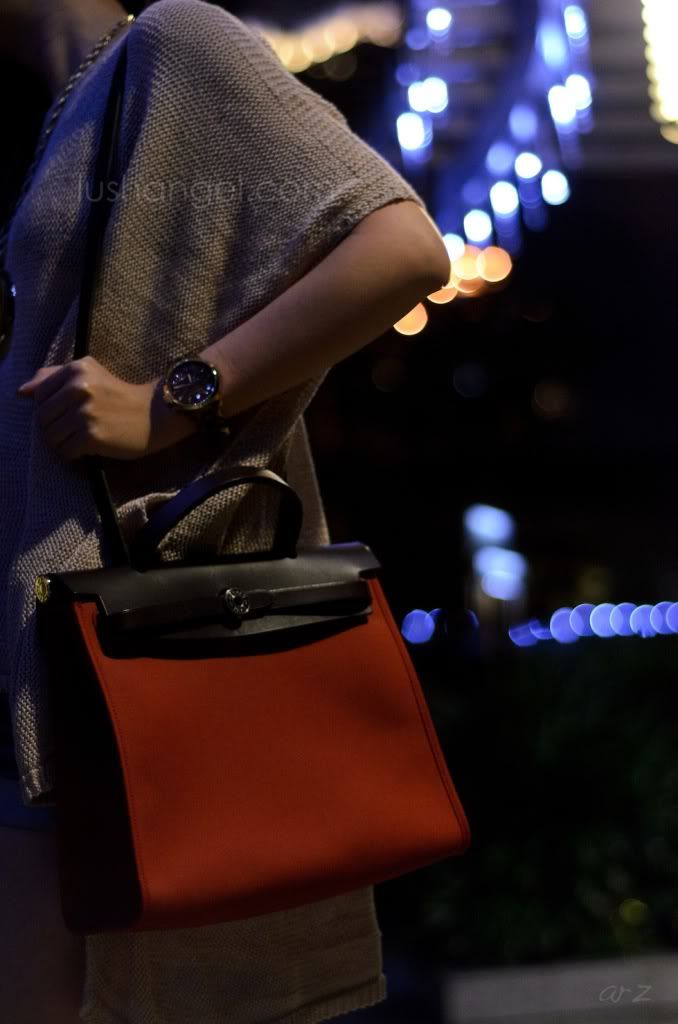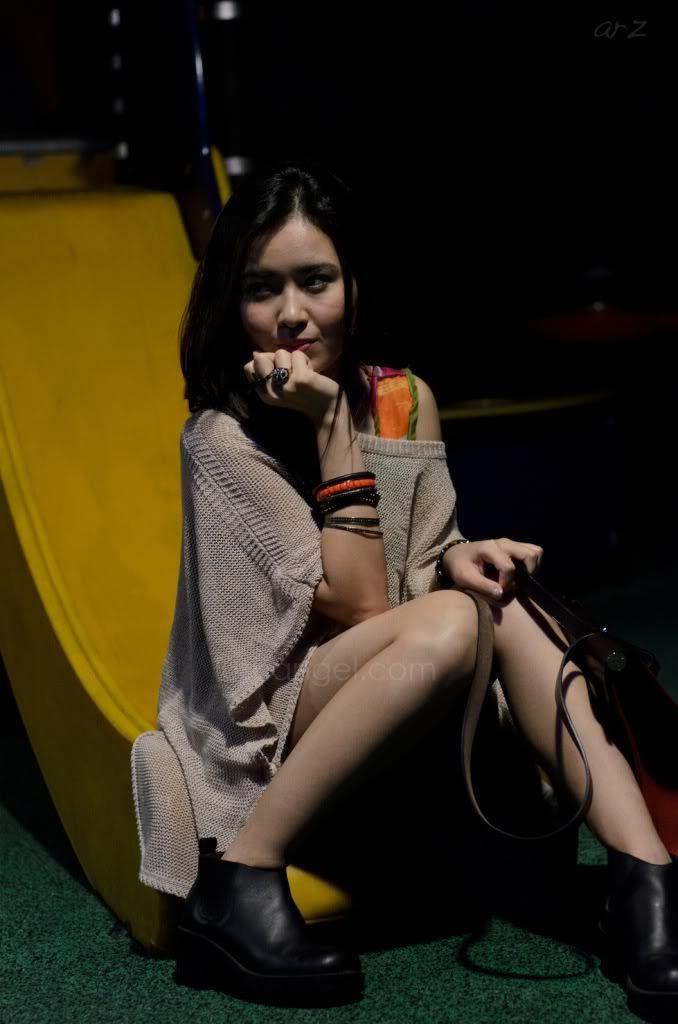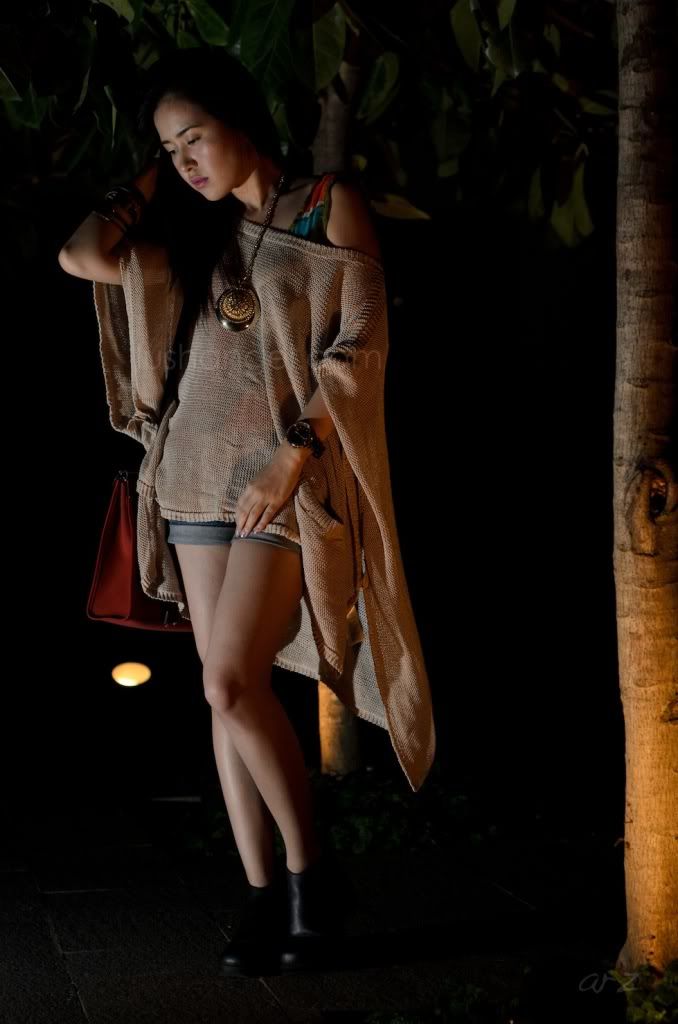 Sheer top: Lush Angel
Denim shorts: Papaya
Cover-up: H&M
Boots: Celine
Necklace: vintage from mom
Bangles: H&M
Rings: online and bazaar
Bag: Hermes Herbag
Watch: Michael Kors