If you're following me on Facebook, Twitter, Tumblr or Instagram, you've probably seen this photo…
With my title, obviously, I hauled another bag. This has to be my last for the year! I know, 2012 has just started, but sad to say I have to control. I ended 2011 and started 2012 with a bang that even I, myself, is surprised! LOL! Wait a minute!!! In the Chinese calendar though, 2012 hasn't even started! So, is it safe to say I have no bag hauls yet for the year two-zero-one-two?! Okay, I have to stop my illusions RIGHT NOW! LOL! 😀
It wasn't really in my plan to buy this. I was just strolling along Greenbelt when I saw the SALE sign (again) posted on the windows of Tory Burch. The next thing I know, I was going out of the store with this paper bag. I think SALE signs must be banned, don't you think?! I always get victimized by those! Same thing happened to me in Malaysia, which is why I ended up with this. Darn! Maybe I should just be avoiding going inside boutiques when I see the letters S-A-L-E. Haha! Oh well, the difference with this purchase is that I bought something that was really on sale! Woohoo! Success! 😀 Or maybe not?! Because its sale price here in the Philippines is actually the regular price when you buy it in the U.S. I don't want to think about that anymore. Technically, it's still on sale here. I got it at 20% off. Okay, I'm sounding bitter already! LOL!
Anyway, enough of my blabbing! Here's the McLane Chain Handle Satchel…
It has chain-link handles, something I'm really into as seen here, here and here. It makes the bag stand out, in my opinion. If I imagine it with a simple leather handle, I wouldn't probably notice it.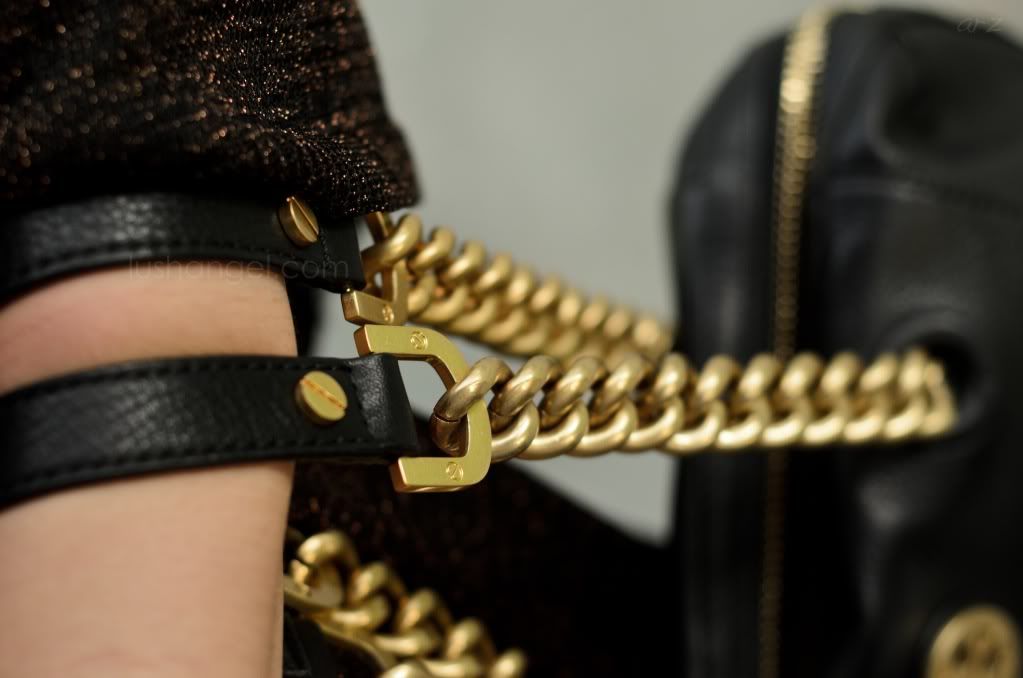 The logo is not screaming "TORY BURCH", which is also nice. Having a huge logo in brass could also be a problem if you're O.C. (obsessive compulsive), like me. It can easily get scratched if you're not careful.
The size is just perfect for my everyday bag. It's big enough to fit my iPad, wallet, and all of my "trash". LOL! It's not as heavy as it looks too. I can carry it around the entire day!
The zip around closure makes me feel that my stuff inside is well-secured.
It has interior zip and cellphone pockets, which I really like. I appreciate bags with cellphone pockets. I put a lot of things inside my bag. It's such a hassle to dig in to my stuff when I need to reach for my phone urgently. It happens to me ALL the time when I use bags without such pockets.
It has textured leather, making scratches more unnoticeable compared to the really smooth ones.
If there's something I don't like about it, it's the top portion which tends to fold. Take note, I don't have so much things inside my bag at the time I took these photos. Other than that, everything else is perfect!
Oh, as a tip, stuff your leather bags with paper or cloth when you store them to keep them in shape. As I said, I'm very O.C. and I try to avoid lines or folds on my bags. LOL! 😀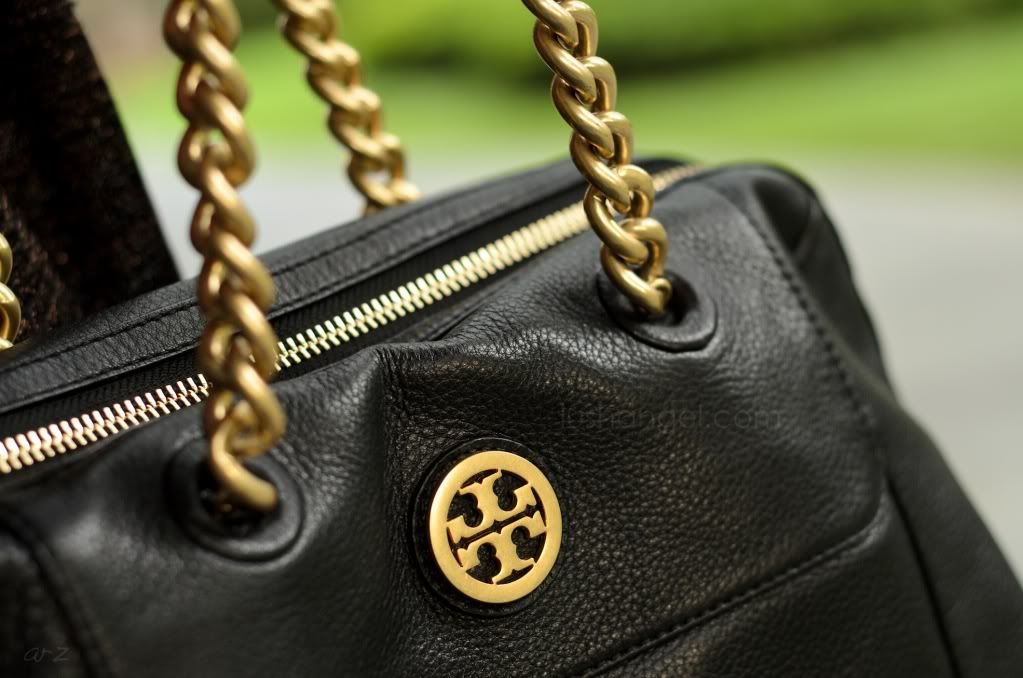 Some find the 7″ strap drop too short as one of the handles keep on falling off the shoulder. The same can be said with Chanel GST, but I'm not annoyed with it. It seldom happens to me. Besides, I can easily carry it on my arms or hands so it's not really a problem with me.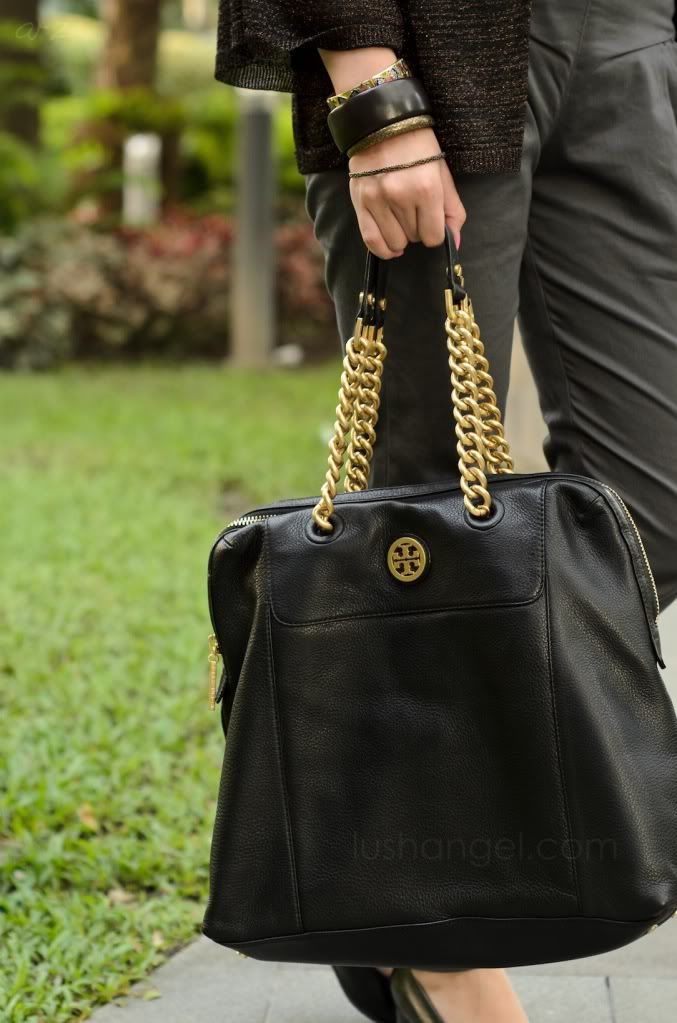 So, what do you think? Please tell me I made the right decision!!! 😀 LOL! Kidding! You're free to express your opinions! Don't worry, I won't have any single regret because I super love it! Comment away and let me know what you guys think! 😀