1221 is the place to be! 🙂 It's not an address. It's the name of the restaurant. Hehe! 🙂 1221 is voted one of the top restaurants in Shanghai serving authentic Shanghainese food. Again, I thank my good friend, Ica, for bringing me there. 🙂
To be honest, I never liked authentic Chinese food. Chinese restaurants here in Manila taste a lot different, even those in our very own China Town. The last time I went to China 5 years ago, I can clearly remember how much I didn't like the food, whether I'm in Shanghai, Beijing, or wherever! Our tour guide said, the food in the different areas of China have their own distinct taste. Well for me, all the dishes I tasted way back were blunt. Definitely, not the same as Hong Kong-nese food, which I love. 🙂 When I was told that I'm going to Shanghai, I already prepared myself that I wouldn't be able to eat appetizing food until I get back. In fact, so prepared that I even ate at Crystal Jade La Mian in Greenhills for dinner the day before I left! LOL! Ooooh, and can I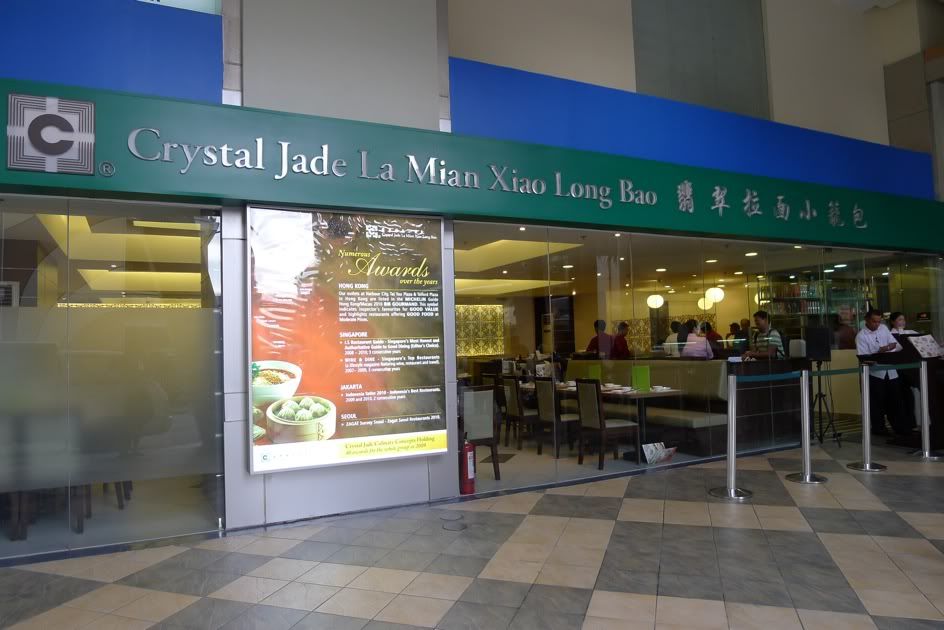 just say, Crystal Jade's dishes are really really yummy?! For those who aren't aware, Crystal Jade is a popular restaurant in Hong Kong and they opened their first branch in Manila. My family and I were there around 5:30pm (take note, they open at 6pm) and the line was uber long already! That was a Thursday, huh! I can just imagine the wait if it was a weekend! I had Xiao Long Bao, one of their specialties, which is why I didn't bother ordering that dimsum again when I was in Shanghai. Hehe! Actually, there's a restaurant in Shanghai famous for their Xiao Long Bao called Din Tai Fung. I just chose to eat at 1221 since it was near my hotel and I was about to leave that day. Yes imagine, I just ate real good food on my last day! The other days were packed lunch and dinner at the hotel for me. So unappetizing for my Filipino taste! LOL! 😀
Anyway, when the menu was given to us, I was really happy to see english names and descriptions of their dishes! Plus points for being tourist friendly! LOL! 😀 Another reason why I can't eat outside the hotel is a lot of restaurants in China have their menu in Chinese characters. I had a mandarin subject back in college, but I have completely forgotten about it! LOL! My friend and I ended up ordering 2 main dishes and steamed rice only since it was just the two of us. In fact, my friend had to bring home almost half of the two dishes.
We were first served some hot tea. Ummm… Actually, more of, we asked for it. LOL! 😀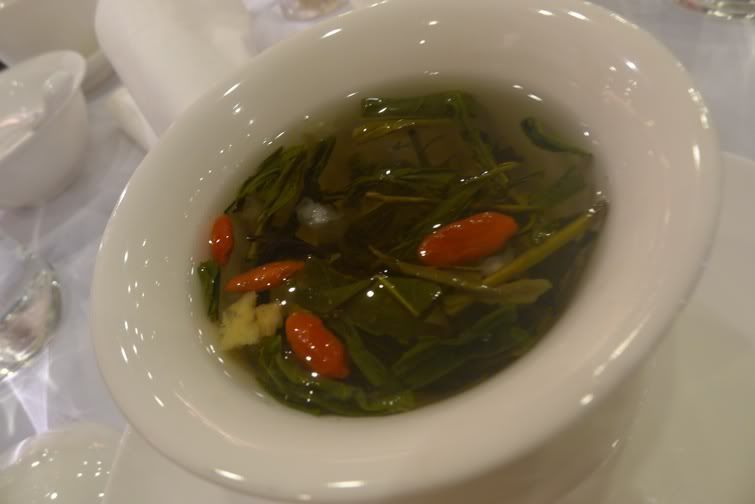 Yes, it's a tea, not a soup! LOL! 😀 The tea in China have those green leaves in it. In fact, even the water that they drink have those green leaves. Probably, that's their secret for having a healthy life. The orange thingies in my cup are said to be good for the eyesight. 🙂
Chicken with Cashew Nuts. This is chopped chicken with cashew nuts in sweet sauce. I was surprised how generous they were on the amount of chicken. It's definitely not like in other restaurants where you have to look for the chicken since there are more cashew nuts in it! LOL! 😀 The taste of the thick sauce had a mix of sweetness and saltiness. It was perfect for my tongue! This dish serves 3 persons.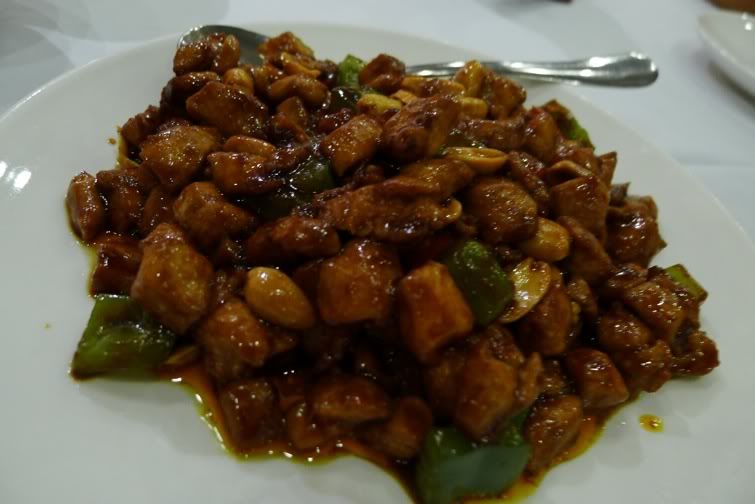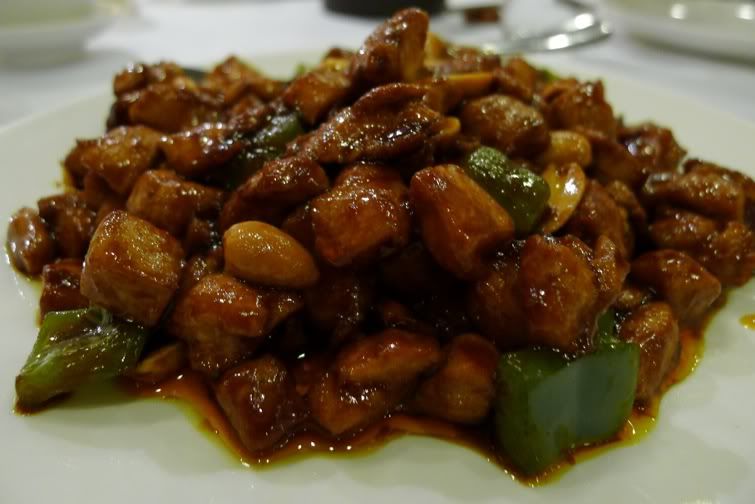 Braised Pork. It's tender pork in sweet/ salty sauce. I also liked this dish. The presentation was just bad since it was simply placed in a bowl. There were no other colors that you could see except for the dark brown sauce, but it didn't matter at all! Once I tasted it, I couldn't talk to my friend anymore! I just wanted to get a bite one after the other! LOL! 😀 The pork was really tender. There was a good amount of fats in it, but you could easily take it out if you don't like it.  The sauce made me speechless. There's probably some oyster sauce and soy sauce in it. Well, I'm not sure. I'm not a cook. LOL! There's a mixed taste of sweetness and saltiness in its sauce. This dish serves 2-3 persons.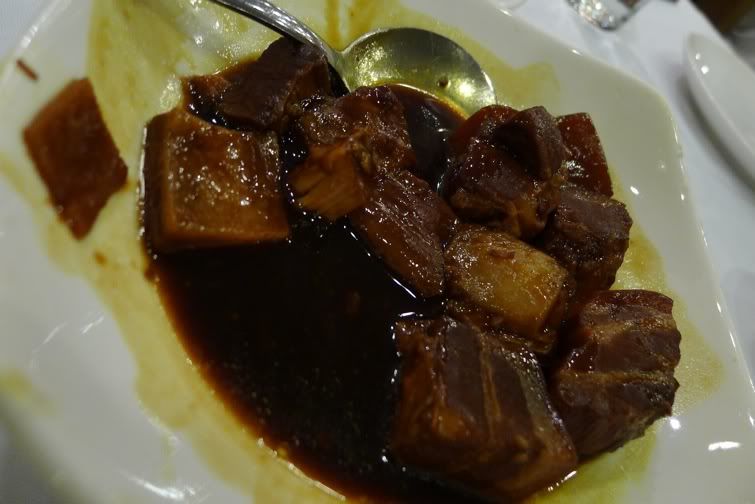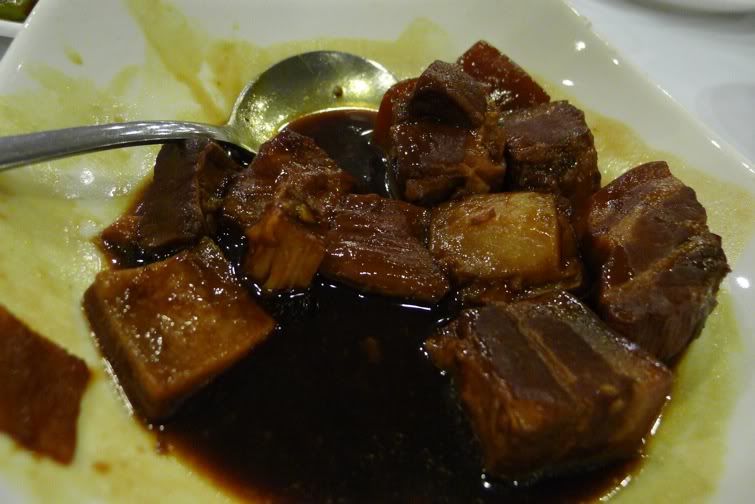 All I can say is these Shanghainese dishes are surely far from what I remember when I was in China a few years ago. These are definitely not blunt. In fact, they are indeed very flavorful! 😀 Oh, and they don't cost as much as what I expected! I only paid RMB 160 for everything. 🙂
For those of you who are visiting Shanghai and wants to taste authentic Shanghainese Food, check out the address of 1221 restaurant below:
1221 West Yan'an Rd | Changning District, Shanghai 200050, China
Phone: (021) 6213 2441/ (021) 6213 6585