Yay! My blog is up and running again. I can see my pictures already, so that means back to regular posting. 🙂 Anyway, here's something I've been wanting to share before my images screwed up. 🙂
Total Therapy is a home spa service that has been getting rave reviews. They have well-trained therapists that consistently provide high quality treatments perfect for the tired and stressed out residents of Quezon City, Ortigas, Makati and Global City.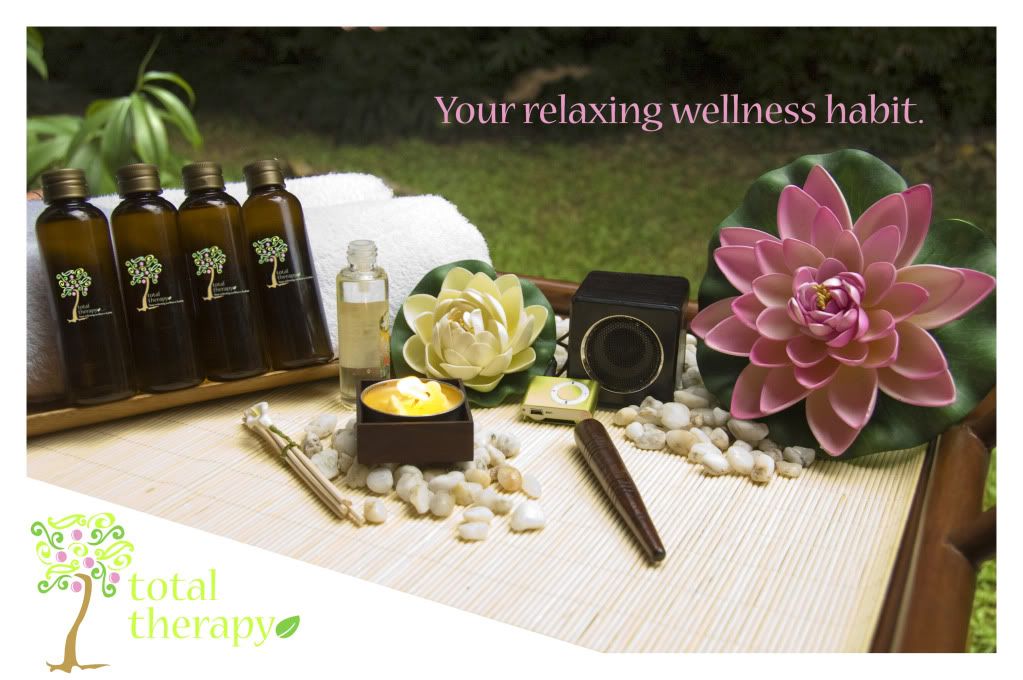 I've tried it myself and they truly bring the spa experience to your own home. 🙂 With each Total Therapy visit, one can expect to be pampered with organic oils, lotions and scrubs, and the option of having fresh towels and soothing music to complete the spa atmosphere (Yes, you read that right! They even bring portable speakers and play relaxing music!). Their services are not limited to the regular massage. They have a wide selection of treatments that includes hot stone massages, ventosa, lomi-lomi and even body scrubs.
Total Therapy can also accommodate spa parties for groups of 8 or more. It's the perfect way to unwind with friends. They are not limited to home visits alone. They can provide their treatments in offices too at a special corporate rate. 🙂 To experience Total Therapy for yourself, you may view their vast menu of services below or call the following numbers: QC/Ortigas/Greenhills – 572 3104/ 0908-147 6655 or Makati/Global City – 512 7457