It has been a while since I last wore office clothes. I never thought I would somehow miss it. And to be honest, I still shop clothes perfect for office from time to time, but all are stocked inside my closet. LOL! Before I left for Tokyo, I had to attend to some business-related errands. And since my meeting is located at the heart of Metro Manila's financial district, I thought of going for a corporate look. 🙂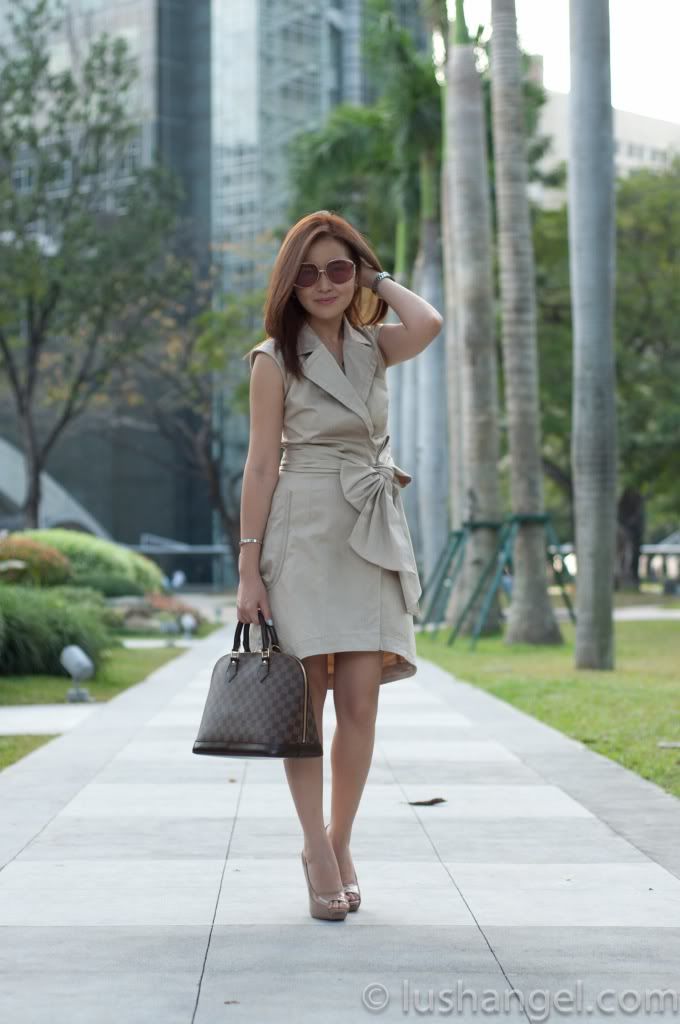 Well, the dress is not solely for office use. It's just that, the fabric, the cut and the style of this dress is what I normally wear in the office. I don't usually wear such when I go out to shop or for a night out. I guess those who have been reading my blog for quite some time now would have an idea of my style, as seen in my Lush-cious Outfit posts. I think, I dress more conservatively for office- meaning, taming down my colors, accessories and styling. I want to exude an appearance that I  mean business. But manifesting that somehow-serious  image doesn't have to be boring. 🙂 Fashionistas, agree??? 🙂 Hehe! Anway, here are more photos of my office wear.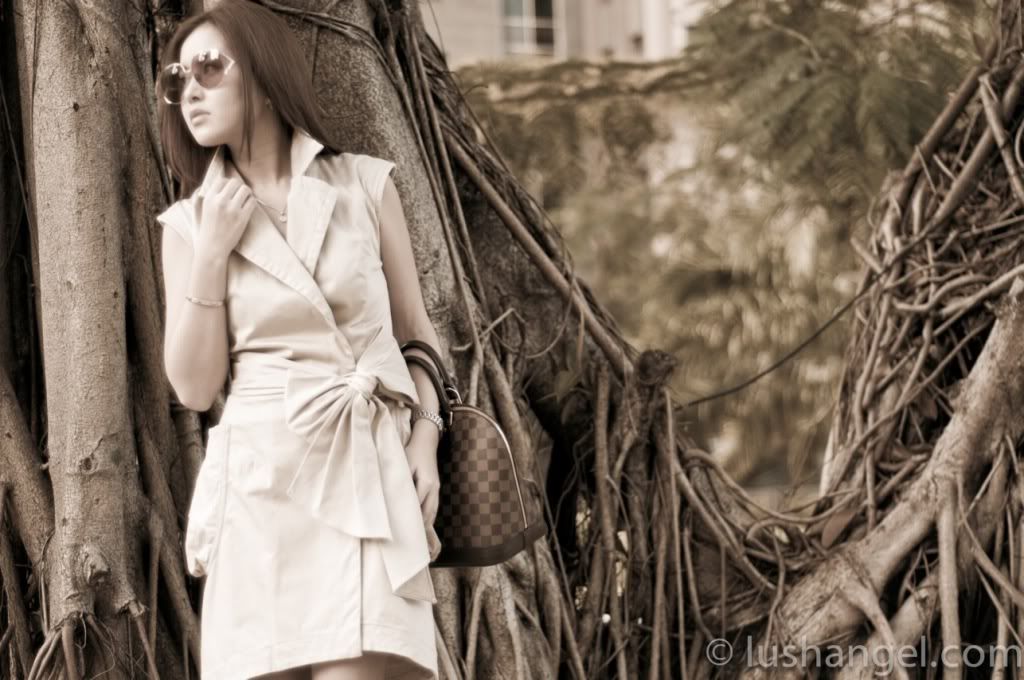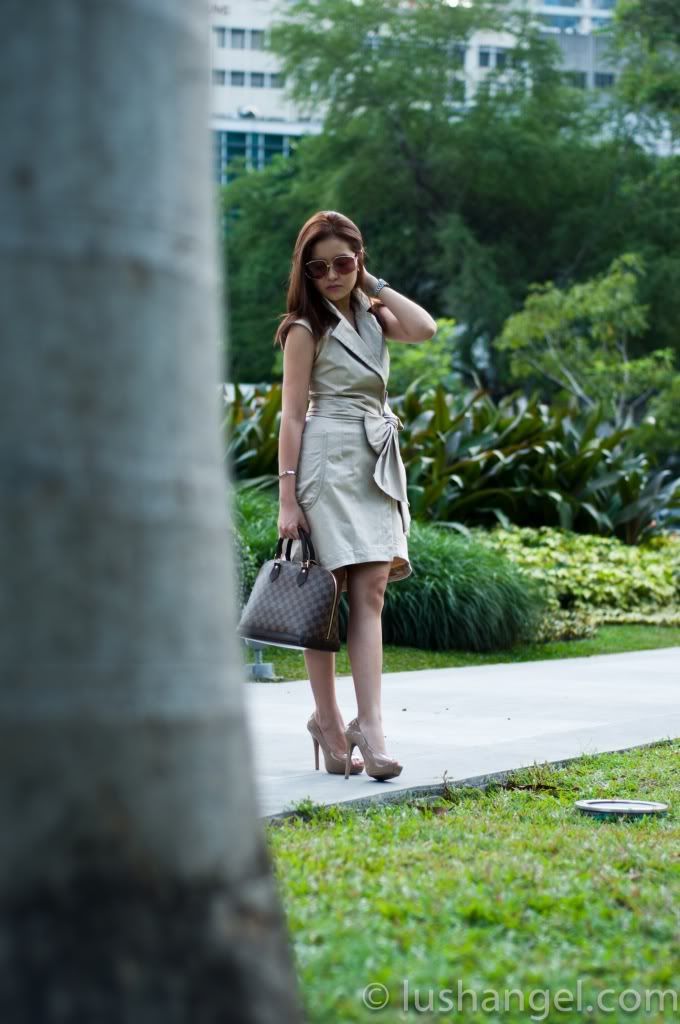 Believe it or not, I kept my accessories minimal since I want the dress to be the focus. It may be plain- no loud colors and no prints, but the cut, the style and the details are enough to make it look fashionable and elegant. The dress can speak for itself and for me, that's priceless. 🙂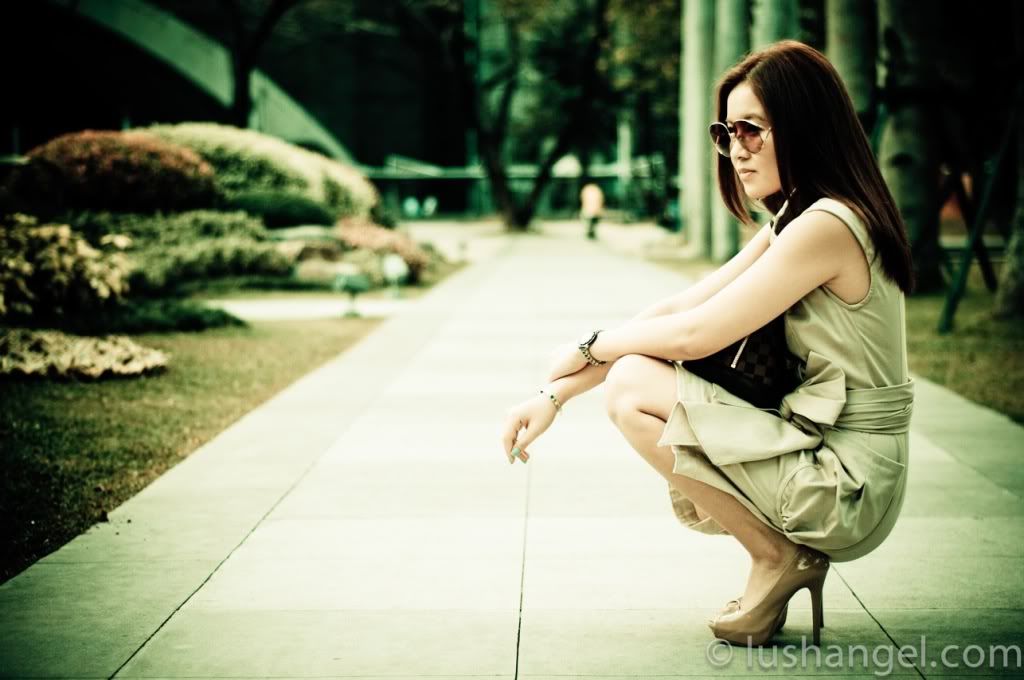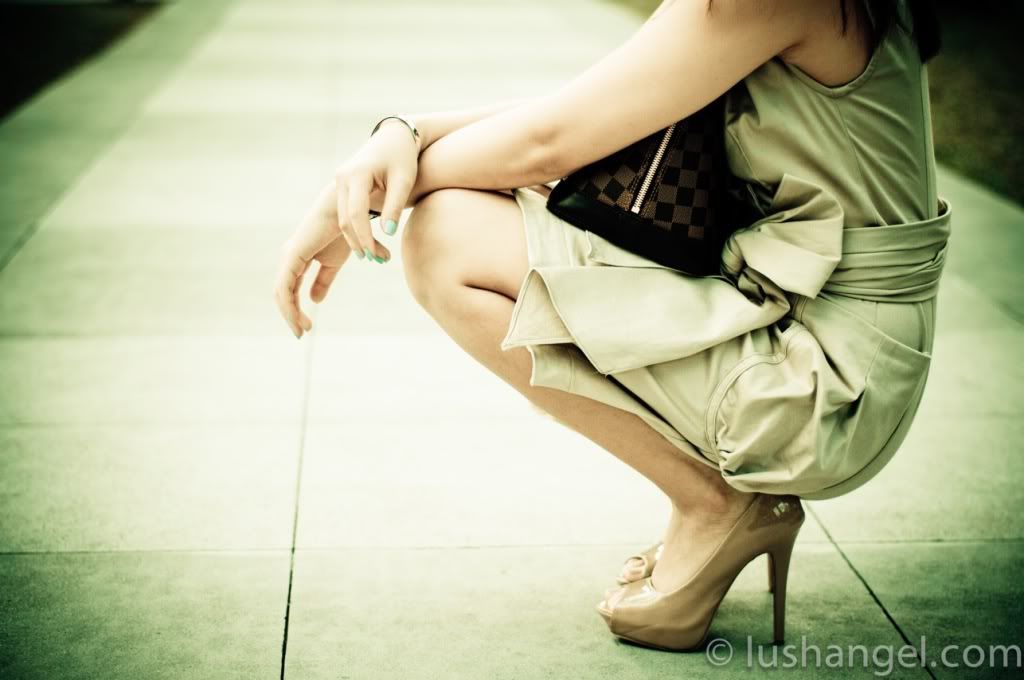 And yup, I'm breaking-in my nude peep toe pumps, which I shared here.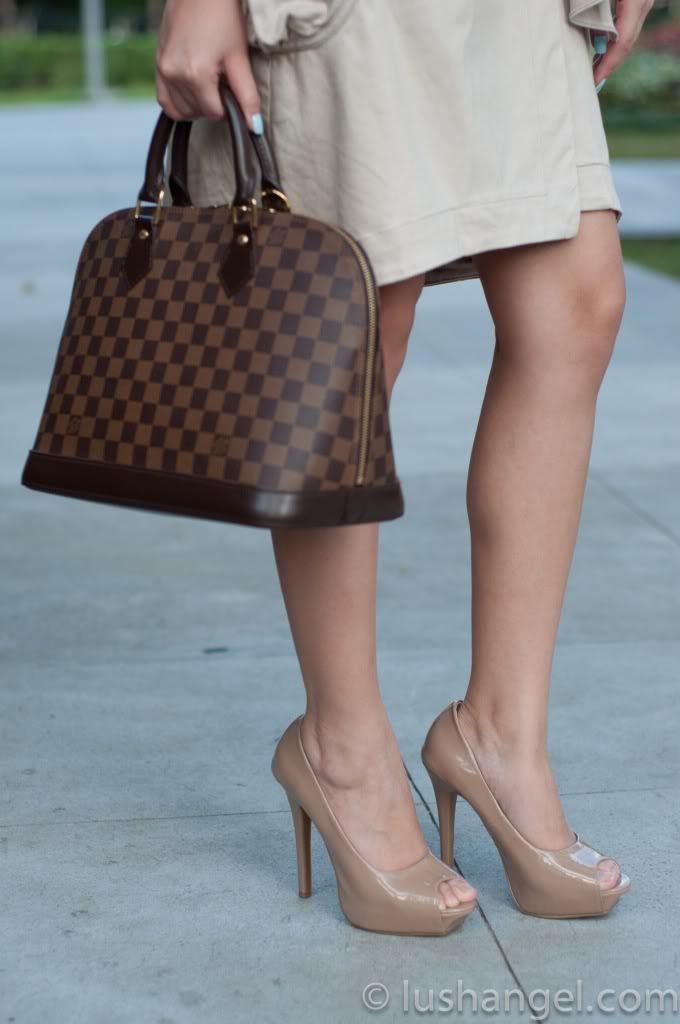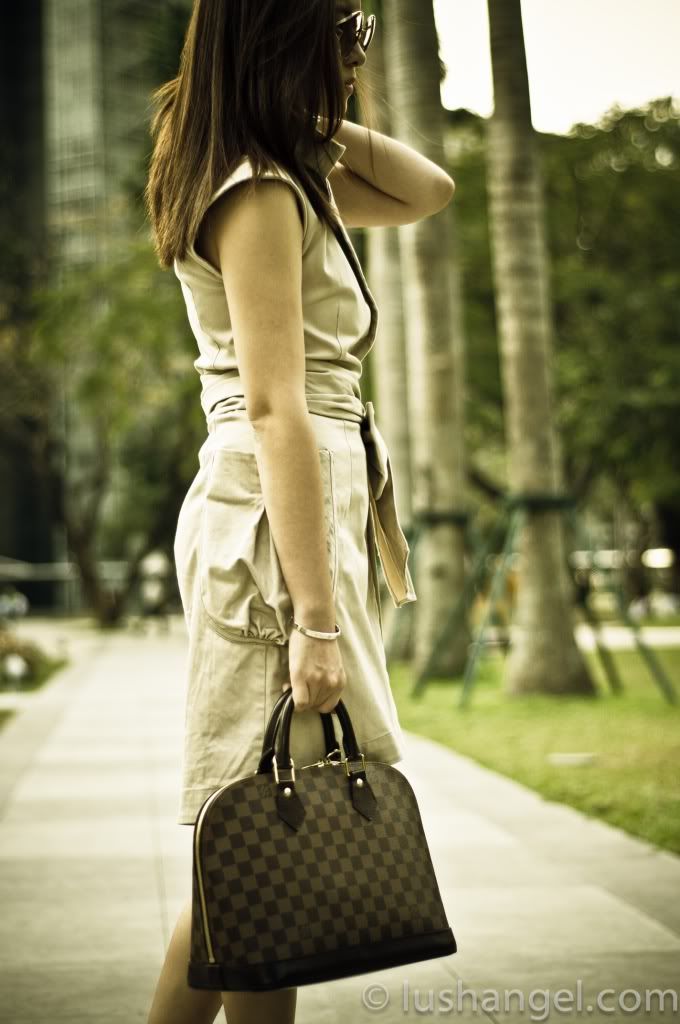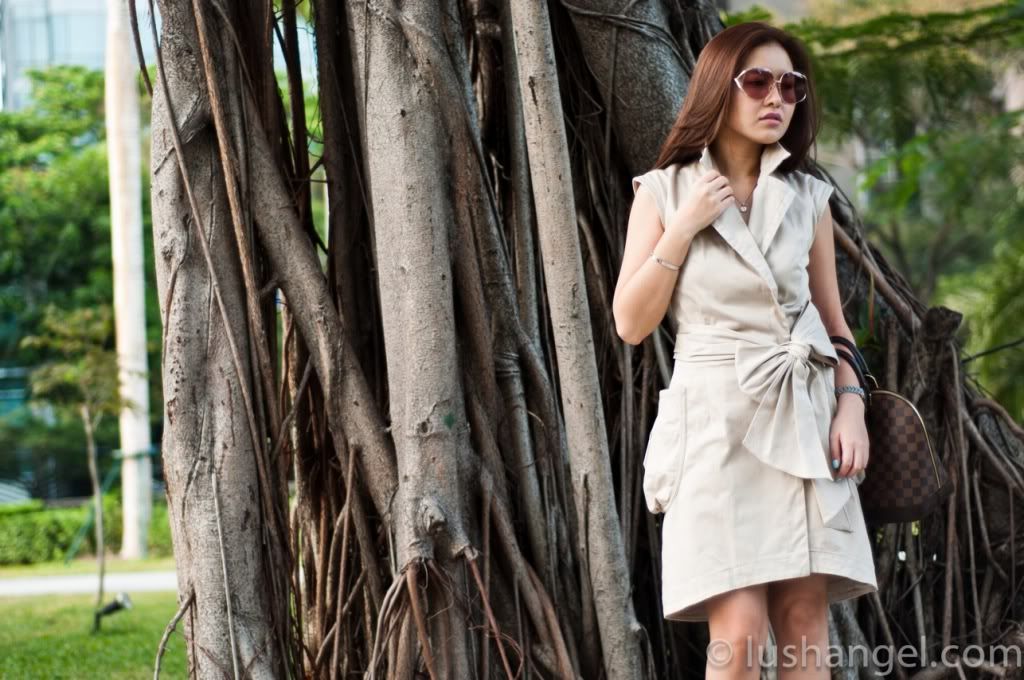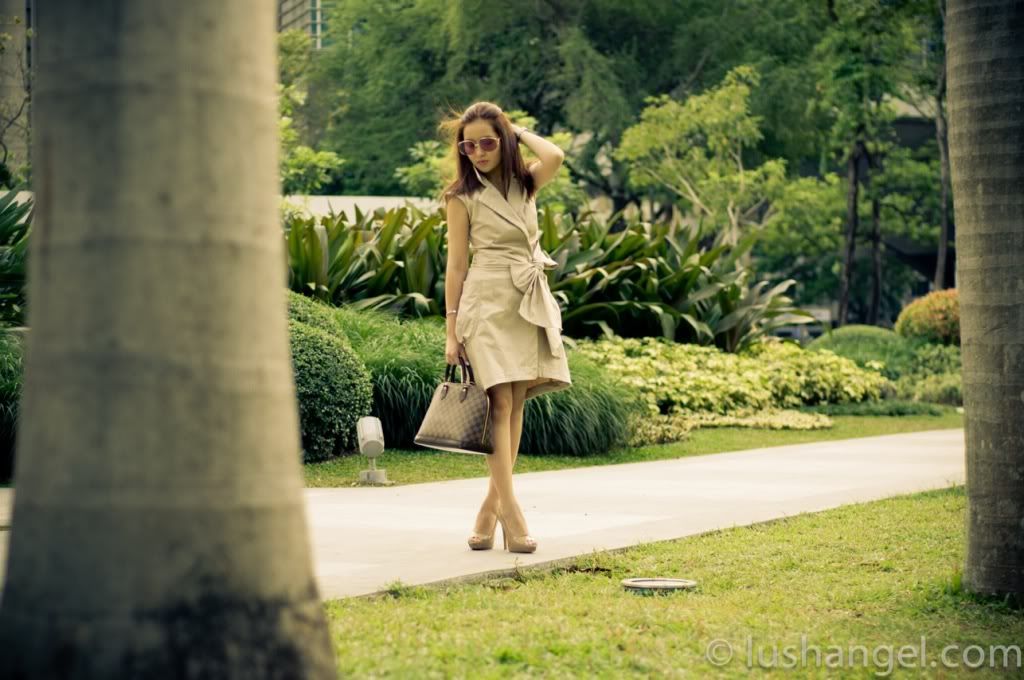 Dress: R.A.F. Plains & Prints
Pumps: Forever 21
Vintage sunglasses: Christian Dior
Bag: Louis Vuitton Damier Alma
Bracelet: Cartier
Earrings: Philippe Charriol
Watch: Tag Heuer