Ummm… That may sound a bit icky thinking about the sweat that shirt has absorbed. LOL! But wait, I'm talking about an after-gym shirt, maybe. And of course, that should be a newly washed shirt! Haha! Plus, if you're borrowing from your better half, love is love. Nothing should get in the way, even his sweaty shirt! LOL! 😀 Now, can you imagine borrowing your man's gym cotton shirt? And I'm not talking about wearing it just around the house. How about making it part of your casual get-up, like for shopping or afternoon coffee maybe? Still can't imagine? Check this out…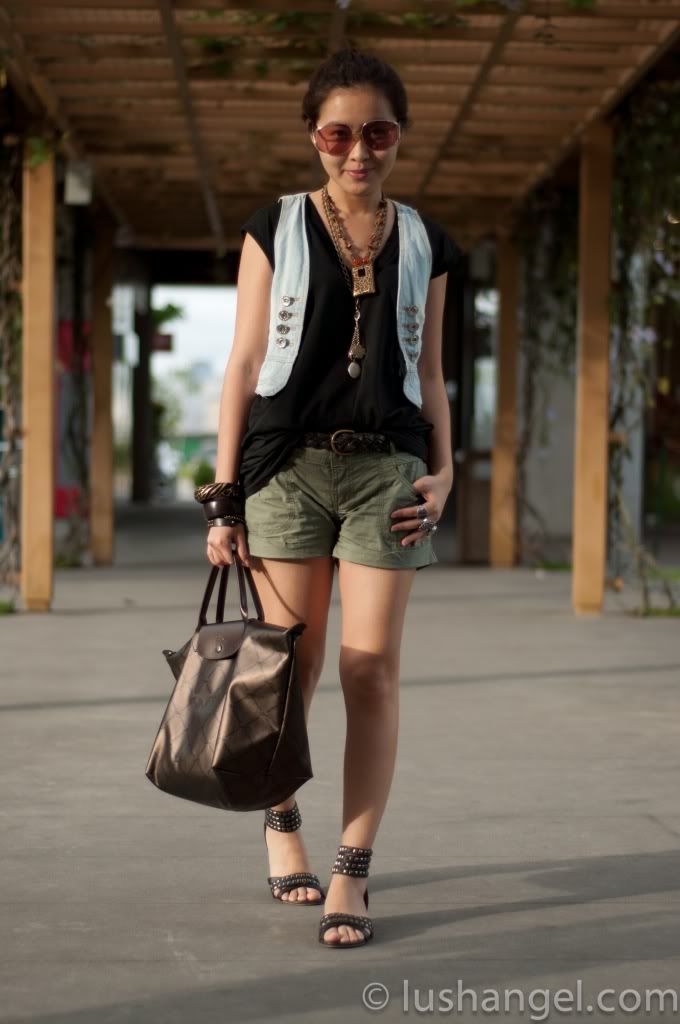 Yup, the black shirt is my man's after-gym shirt, which should supposedly be sleeveless, by the way. Since it's big on me, it seemed to have that small sleeves (making it look like it's my own tee). 🙂 Here are tons of photos without my denim vest. Sorry, we had so much fun doing this shoot, despite the terrible heat that day!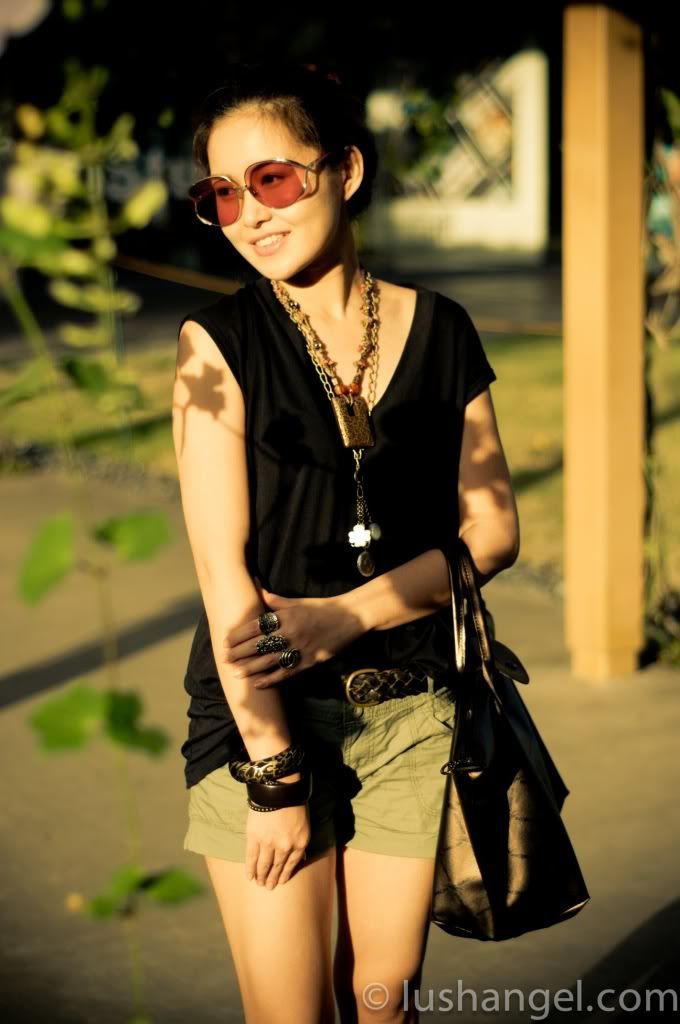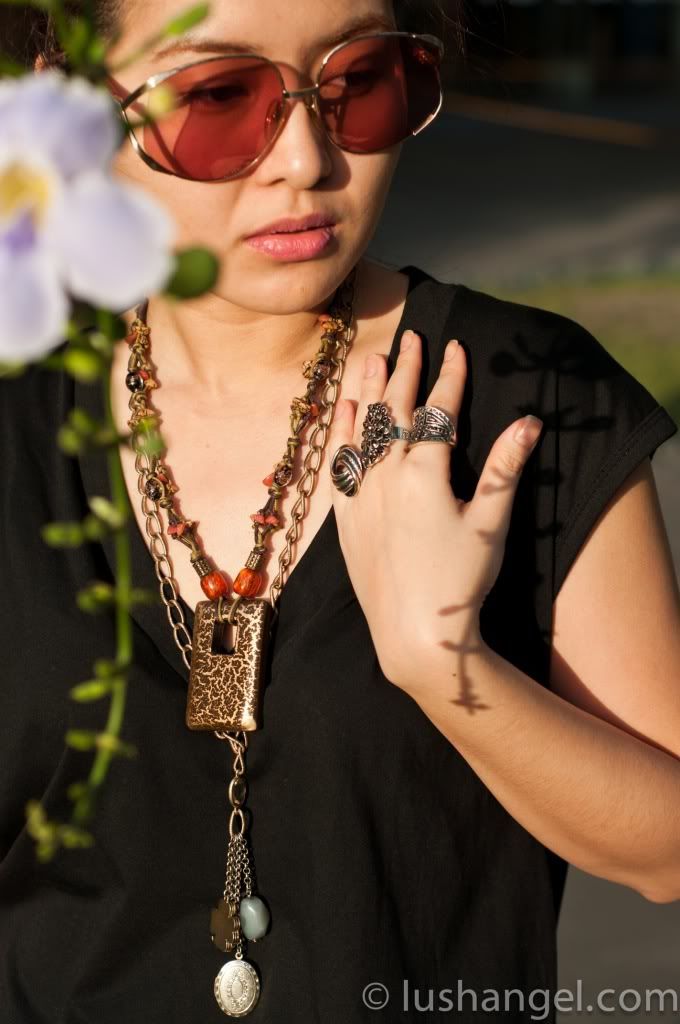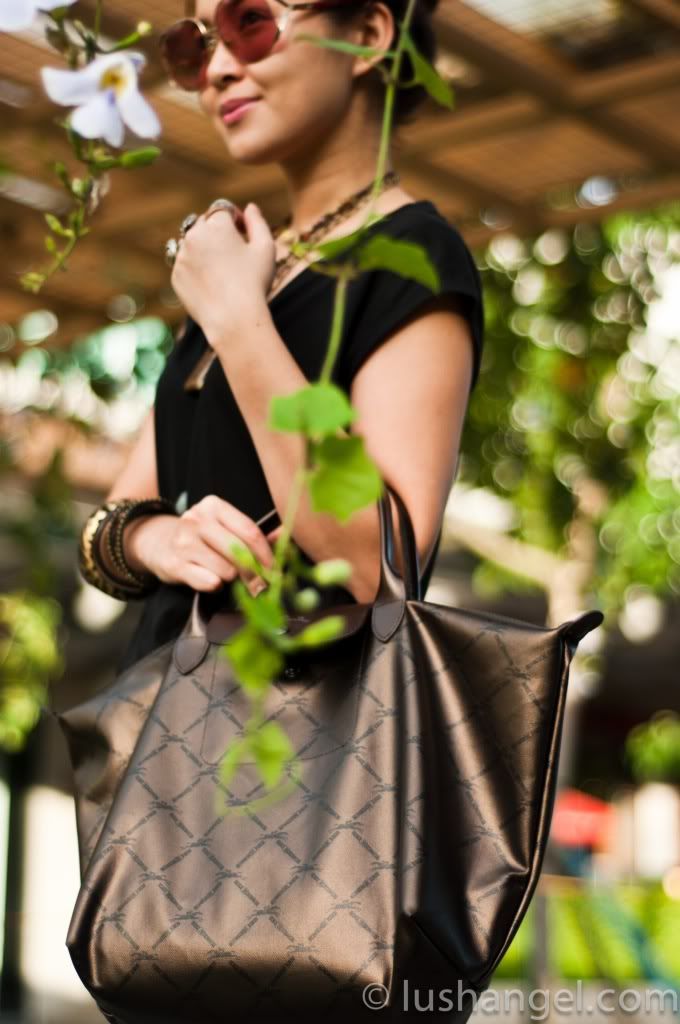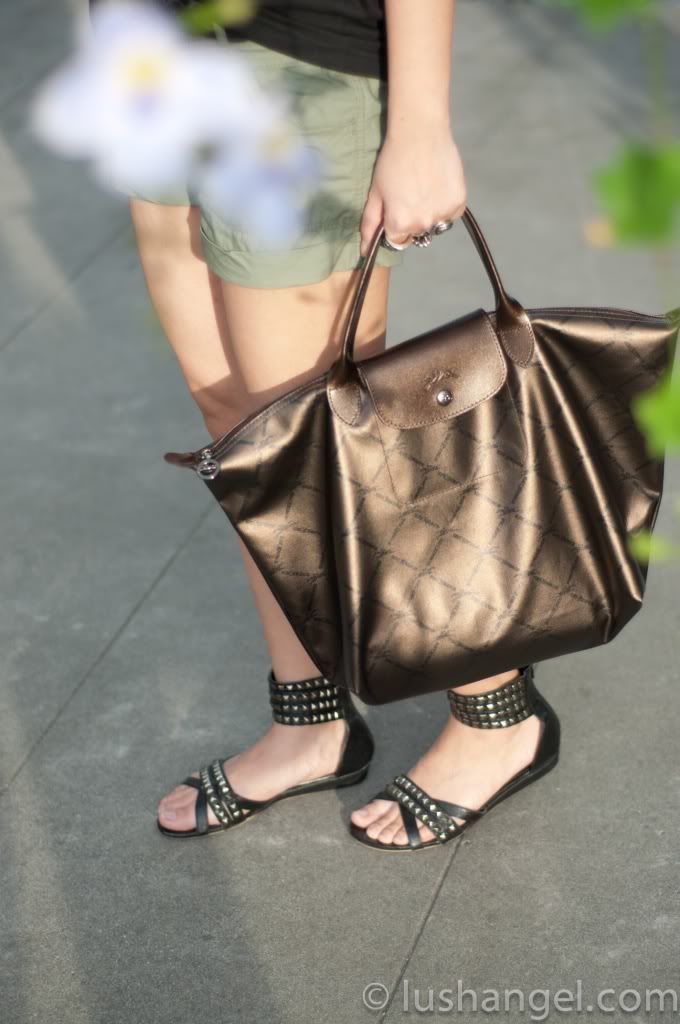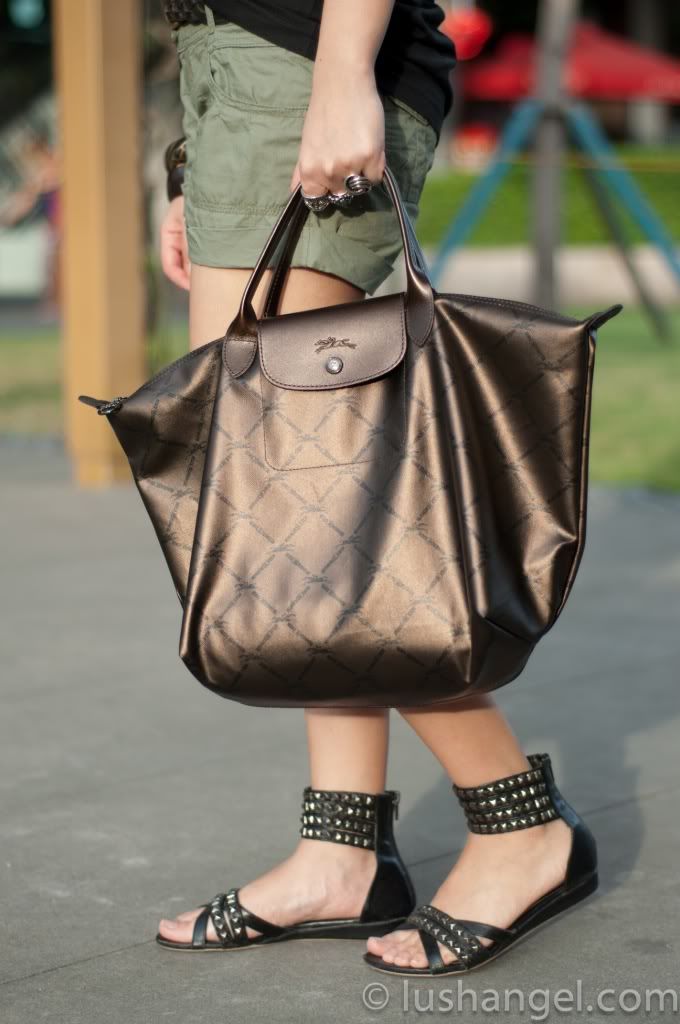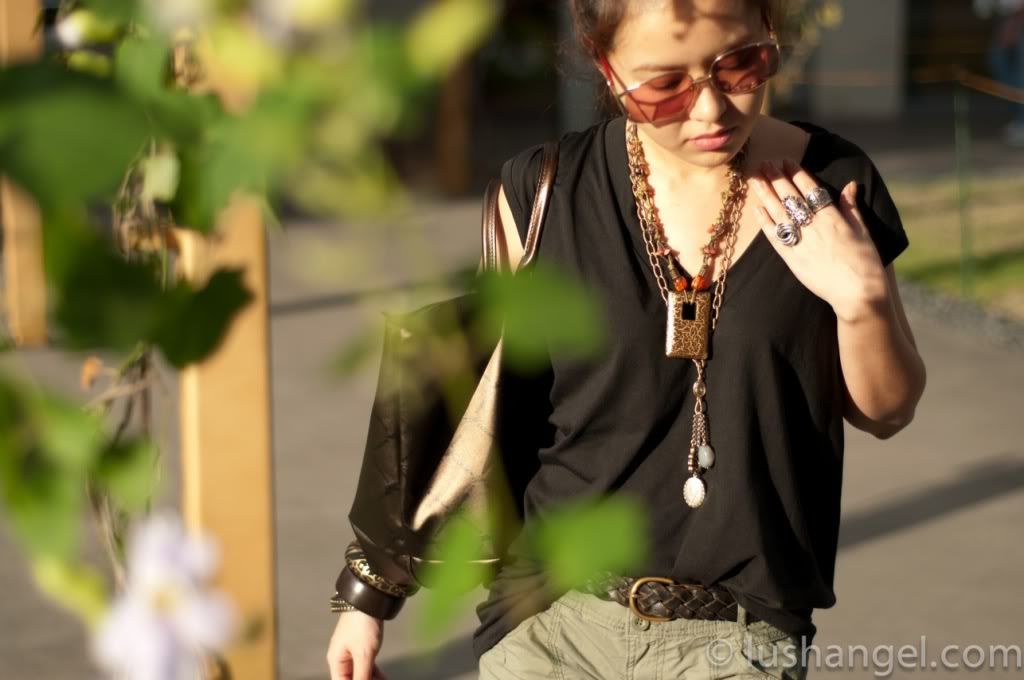 Now, does it still look like a guy's gym shirt? Dare to try? 🙂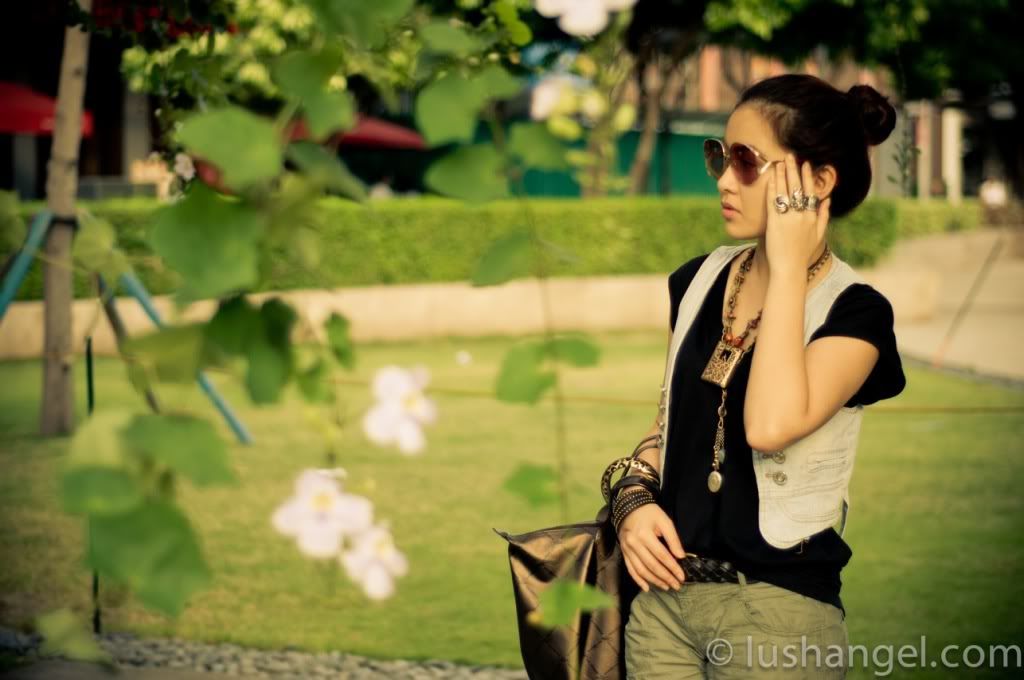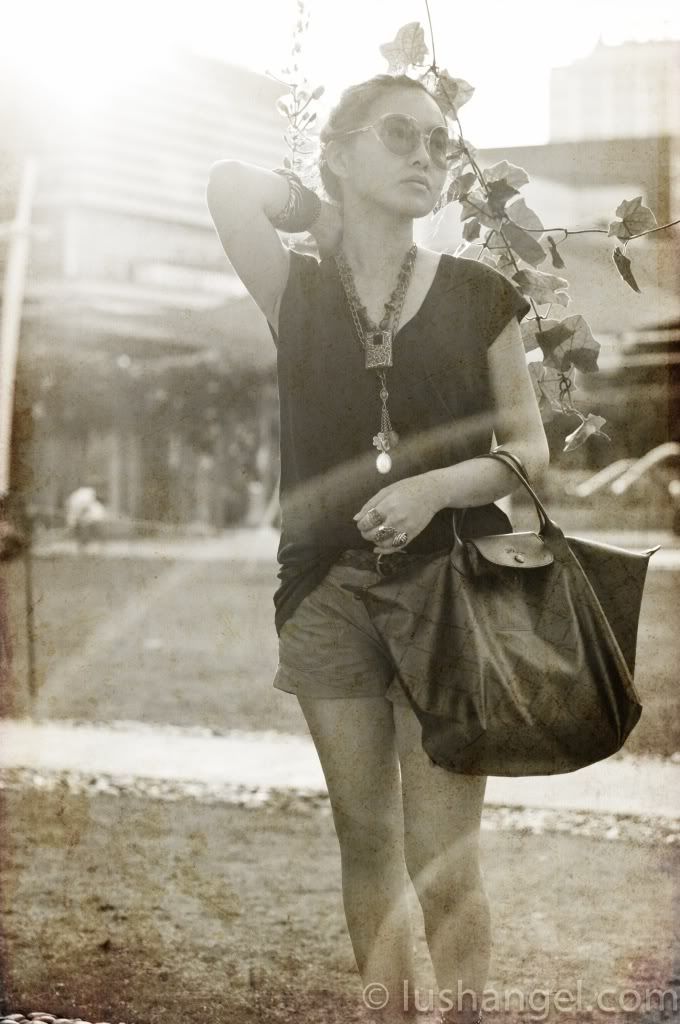 Pardon the hair all over my face. It was so hot that afternoon!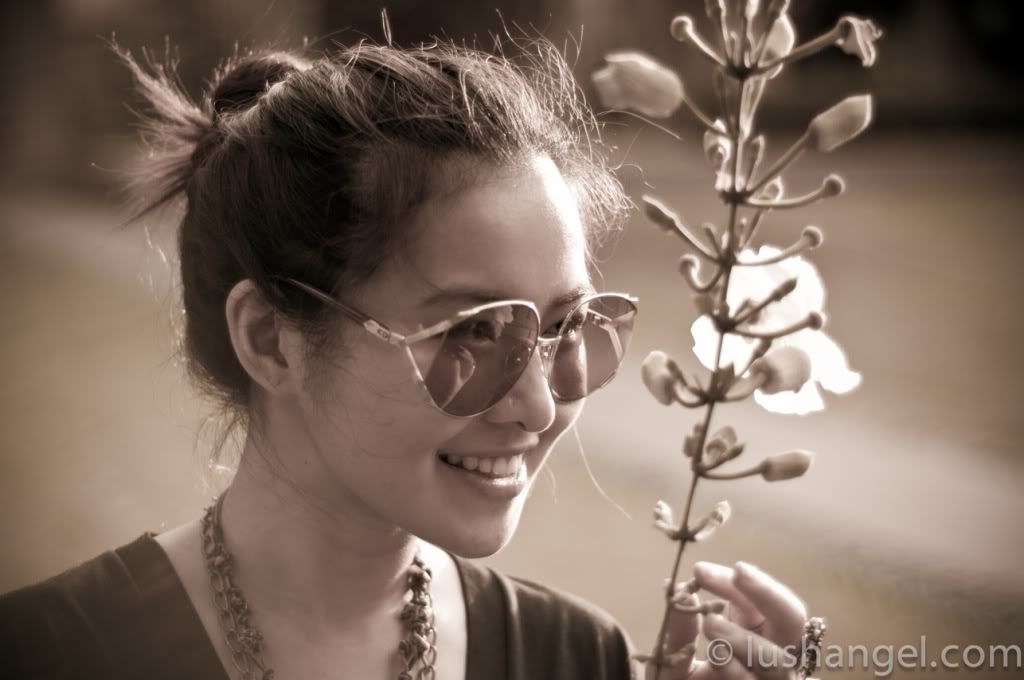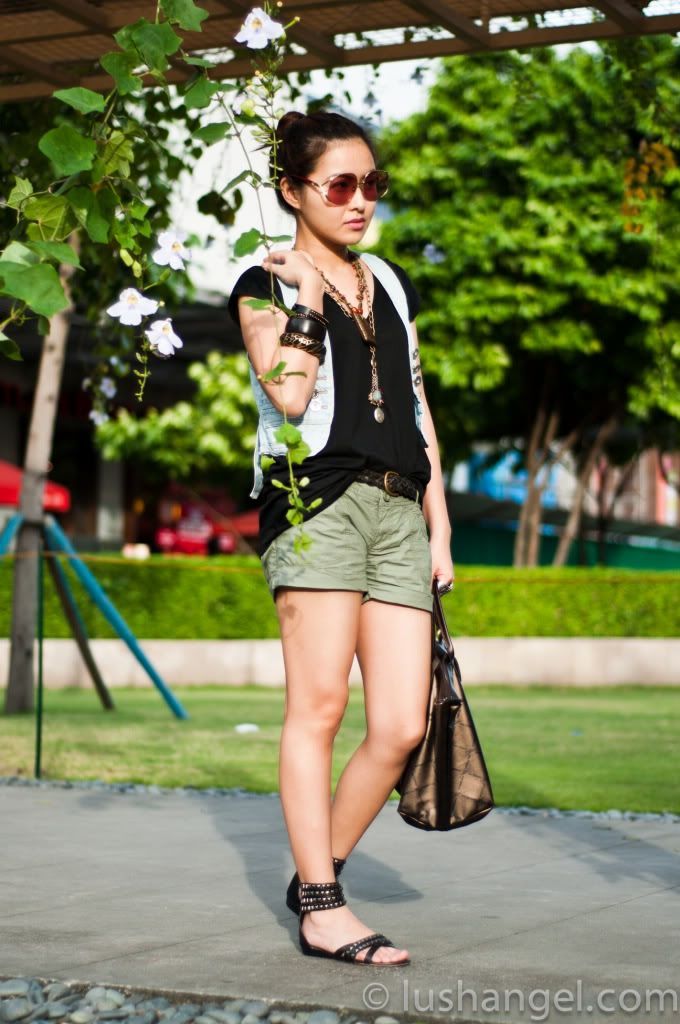 Black shirt: borrowed from my bf
Army green shorts: Cotton On
Denim vest: K.A.T. Collection
Studded sandals: from Hong Kong
Vintage sunglasses: Christian Dior
Braided belt: from my sister
Bag: Longchamp LM Metal
Long locket necklace: Liz Claiborne
Short necklace: CMG
Rings: from bazaars
Studded leather bracelet: from bazaar
Black bangle: H&M
Animal print bangle: New Look