TOMS has been around for a couple of years now, but I've never really given much attention to it until recently. Just about a month ago, I was contemplating of getting a classic TOMS. I just couldn't make up my mind on the color. Just when I have decided on the Metallic or Glittered classic TOMS, the store I visited ran out of stocks on both my choices. A week after, I received an invitation from our friends from TOMS. Call that, DESTINY! 😀
It was a very casual gathering that I didn't even bother to bring a camera. Okay, more of, I forgot! LOL! I have a few photos in my phone, but I'd rather share the TOMS story, which is more interesting. Sorry, as I mentioned above, I just laid my eyes on TOMS shoes so I only knew about all these facts recently. To those who do not know, let me share with you their story as well. 😀
In 2006, American traveler Blake Mycoskie befriended children in a village in Argentina and found that they had no shoes to protect their feet. Wanting to help, he created TOMS Shoes, a company that would match every pair of shoes purchased with a pair of new shoes given to a child in need. One for One. To date, TOMS has given over one million pairs of new shoes to children through giving partners around the world.
TOMS created The GIVE Project. It's as simple as, a store that GIVES back with every item sold. With every pair you purchase, TOMS will give a pair of new shoes to a child in need. One for One. Through the GIVE Project, consumers are turned into doers. People can shop responsibly, giving more meaning to every purchase.
Oh, and do you know that TOMS use reclaimed wood, energy-efficient fixtures and biodegradable materials? I'm amazed to know that TOMS is also environmentally friendly.
Knowing their Corporate Social Responsibility (CSR), I think I'm really destined to own a pair of TOMS. I'm back on the lookout once again! With their Summer 2012 collection, I'm already drooling! Check out some of my few picks…
TOMS now has strappy wedges! I'm in love! 😀
Botas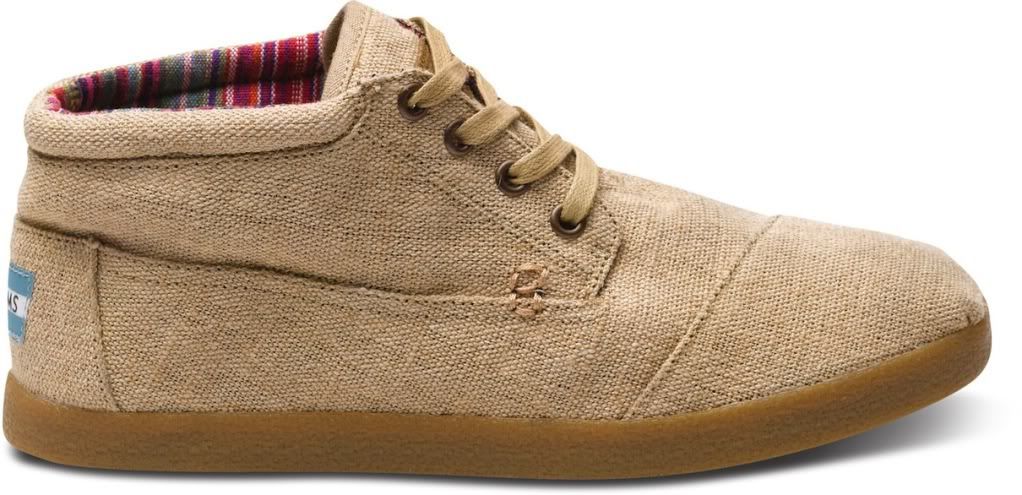 Ballet Flats in different colors

Cordones

And of course, the classics in bold stripes and stone-washed neons keep me excited!

  For more information, check out TOMS Philippines Facebook page.