Happy Monday everyone! How was weekend? As for me, Bloggers United kept me busy the whole Saturday. It was extremely fun!!! I wanna thank everyone who dropped by our booth and also bought from us! Weee! Congratulations to a very successful Bloggers United! For those who weren't able to go, better wait for the next one. 😉 Then, Sunday was rest day for me. I was so tired since I barely had the chance to sit down during BU. I'm not complaining as it was all worth it! Again, thanks to all of you who supported us! 😀
Anyway, here's what I wore in one of the events I attended right after my Boracay trip. I rarely wear pants, especially during events. I just had to this time because of my huge bruise at the back of my legs. I actually mentioned about it in THIS POST, but I promise to share more about it.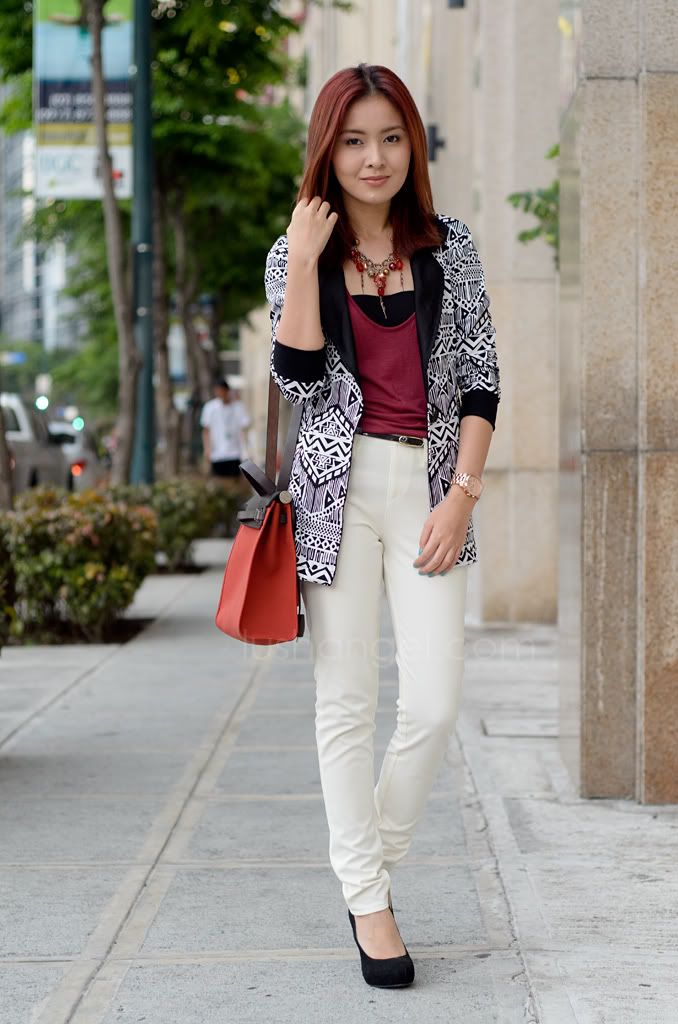 I went for the classic black and white, with a few pop of colors here and there. I dressed it up a little by throwing in a blazer, some accessories, and wearing a classic black pumps.
And don't tell me I didn't warn you that you'll see this Aztec Blazer again! Sorry, but it has been my favorite! 😀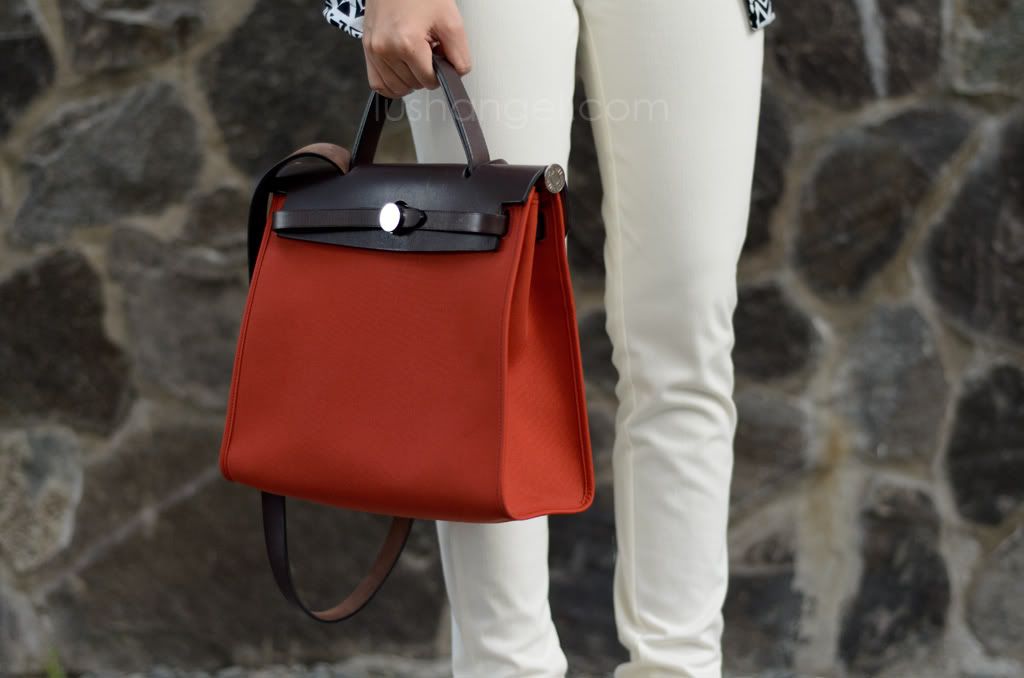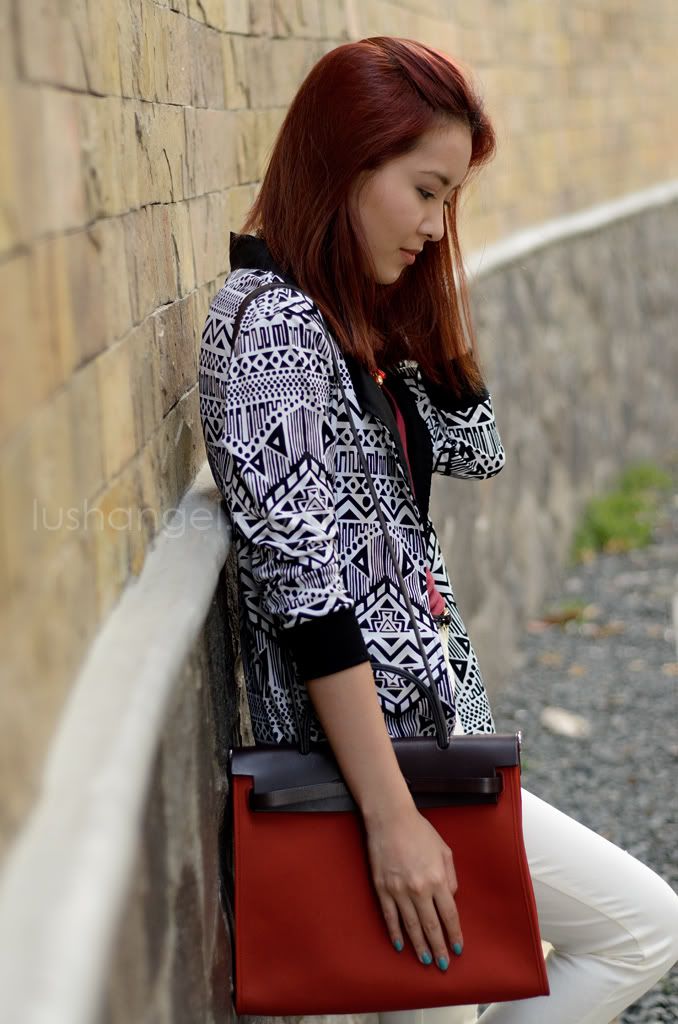 Blazer: Iya Misa
Tank top: H&M
Pants: Uniqlo
Pumps: Christian Louboutin
Bag: Hermes Herbag
Watch: Michael Kors