Who doesn't know Marc Jacobs? Being one of the prestigious fashion designers and of course, being the Creative Director of the French design house, Louis Vuitton, every fashionistas wants to own at least a piece of his apparel. This is the reason why the fashion addicts with tight budgets rejoiced when he came out with the diffusion line- Marc by Marc Jacobs.
Well, there's more to celebrate! Imagine, getting Marc by Marc Jacobs clothes, shoes, handbags and accessories at a discount! Yeah, and that's possible at Bluefly, an online shopping site where you can grab designer brands at a lower price! It's definitely a haven for the fashion obsessed. 🙂
Of course, being a self-confessed bag addict, the first thing I check in any shop is handbags! 🙂 And yeah, Bluefly also has a number of Marc Jacobs handbags! 🙂 Don't you just love how stylish Marc Jacobs bags can be? And I just discovered, you can even get them at a cheaper price in Bluefly- about 20% to 30% off the original price! Here are some of my picks as I drool in their site.
1. I love the pop of color in any ensemble, as you can see in some of my outfit posts here. It can give life to an outfit, whether we're talking about a colorful  turban, eye-catching necklace, or a bright colored purse. Here's one shoulder bag from Marc by Marc Jacobs in Acai Berry. 🙂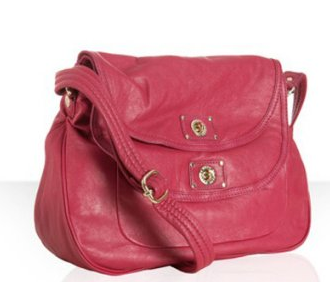 2. Spring/ Summer is just around the corner and that means- it's time to hit the beach once again! But wait, we don't want to toss around our leather bags just about anywhere. Those who are obsessive-compulsive, like me, surely can't stand the sight of their leather bags lying on the sand. One of the best bet to carry around during these seasons is a canvas tote. I'm eying on Marc by Marc Jacobs' Desert Palm in animal print canvas. It looks spacious and light weight, perfect for out of town trips. 🙂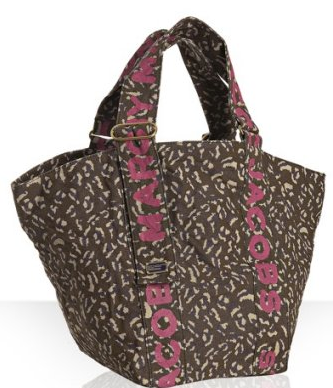 3. Another purse that I'm loving is this purple printed croc in nylon fabric. It can definitely be a statement purse that can make a plain outfit look fierce and chic at the same time. 🙂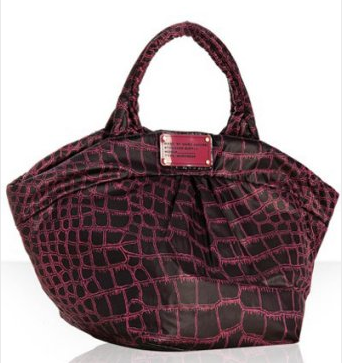 These are only some of the adorable Marc by Marc Jacobs handbags available at Bluefly. Check out the rest of the collection in this link. 🙂 Happy shopping! 🙂