For those who have been reading my blog, you probably know by now how much I love sunglasses. Now I'm wondering-Is there anything I don't love when it has something to do with fashion?! I'm starting to notice I keep on saying I'm addicted to this and that or I love this, I love that. Haaaay! Is this a cause of over work?! LOL!
Anyway, my last purchase of sunnies was I think early last year, which I completely forgot to make a post. Oooops! My bad! Hehehe! Well, I really don't have plans of getting a new one anytime soon since I don't get to wear all of my sunglasses anymore. My mom just surprised me with this when I got home from London. She got it in Amsterdam. Me likey! 🙂 Thanks Momski! Here it is… Just click on the pictures to enlarge 😉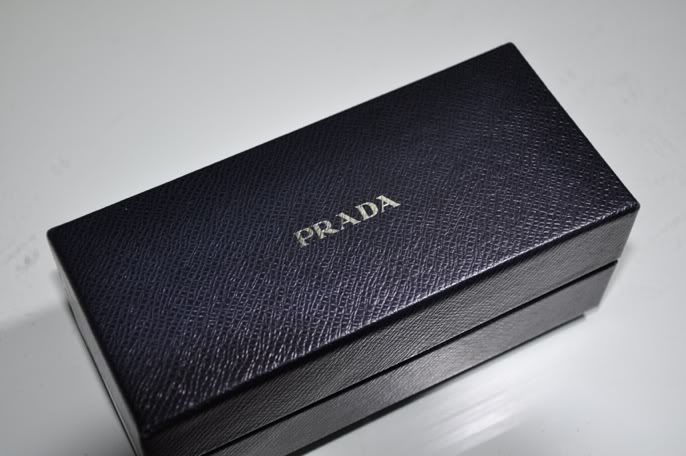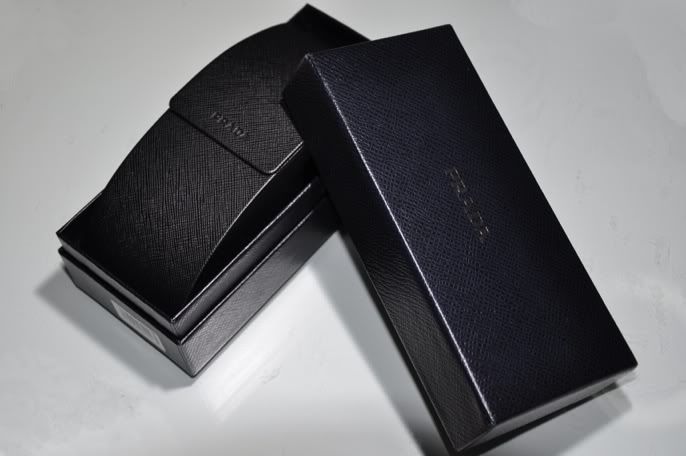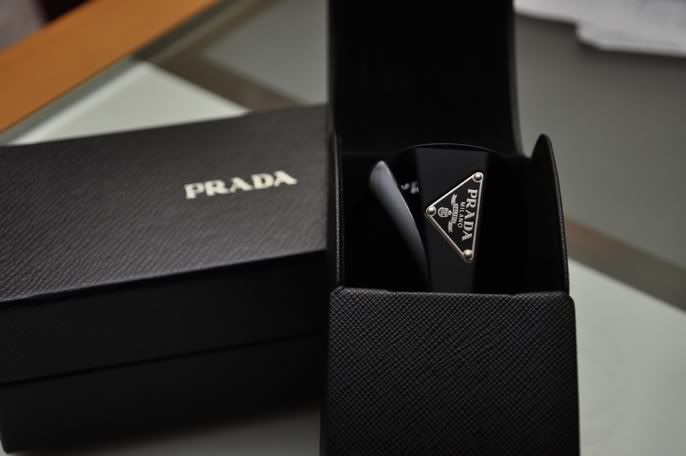 It's a Prada. I love! 🙂 There is a lovely casing inside the hard case box. Mom got me a black framed glasses, which is a bit similar to my Gucci. Mom probably forgot about that. Hehehe! Well, it doesn't matter. I ain't complainin'. Hahaha! I still love it! 🙂 Check out more pics below.