That's not a typo. I'm really head over flats with the color, blush. Why "flats"? You'll know in a bit. And why "blush"? It has been months already since I started obsessing over the color and yes, I'm still hooked. 🙂 Yesterday, I shared my Chloé-inspired dress in blush and now, here's another loot from Shanghai in the same color. I know, I mentioned in my previous post that I didn't shop that much. Now, I just noticed how much I've been posting about my purchases. Hehe! But trust me, they aren't that much! I spent most of my per diem on food, seriously. I brought home only one pair of shoes- making it easy for me to fit it in my luggage. Hehe! Shoes, especially those with chunky heels, always give me hard time packing. And my loot…
A pair of flats! Thus, my title… Haha! 😀 Now I'm sounding corny, I know. LOL! 😀
I rarely wear closed flats. I'm not so comfortable wearing one. I always get blisters on my heels, no matter how comfortable they are. But this pair is just too cute to resist. I love the huge flower detail. And of course, the color being my fave, I just had to bring it home. 😀
It's surprisingly comfortable too! It's made of very soft leather and it's well-cushioned. Of course, I had to put my ever-reliable bandages on my heels to avoid blisters. Hehe! But when I walk on them, it's as if I'm wearing flip flops. In fact, even lighter.
Now, how much did this pair cost me?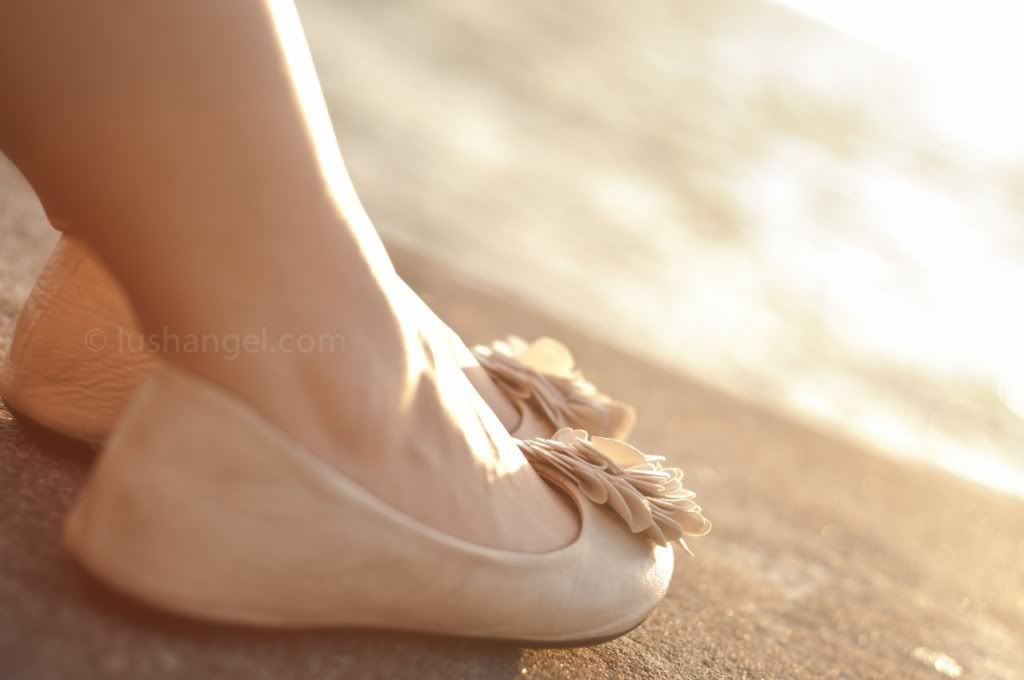 The lady said, RMB 350 (about USD 53).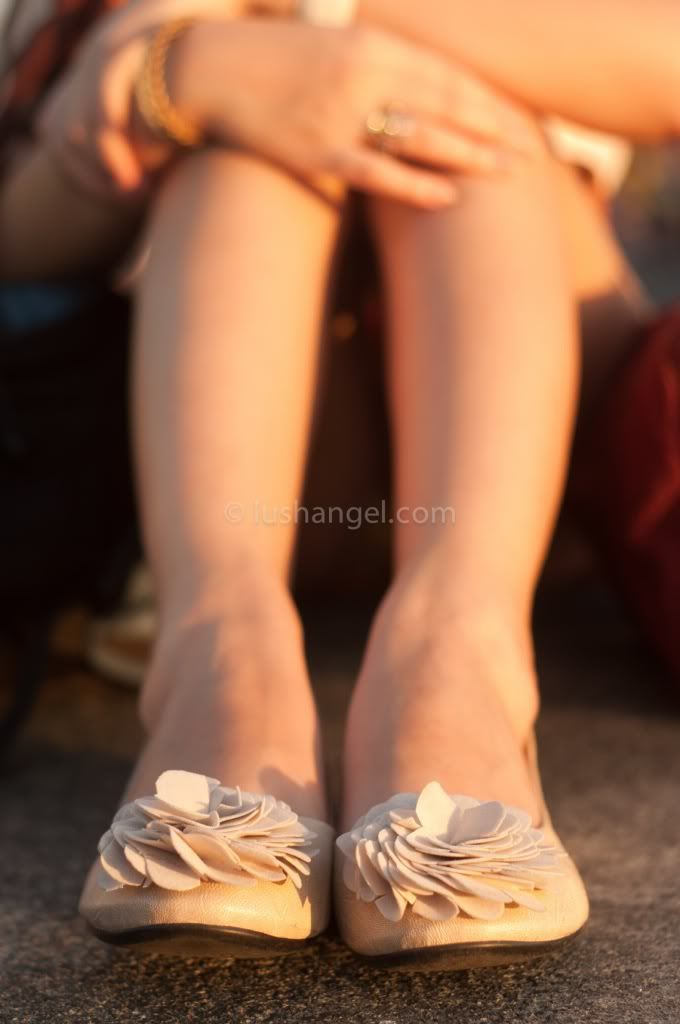 I got it for RMB 100 (about USD 15)!
This pair only proves that not only designer or expensive shoes can be comfortable to wear. You actually don't have to spend too much all the time for comfort. 🙂