The tribal print trend has been around since the warmer months started. It's an interesting print, making various designers constantly re-create and include this in their spring/ summer pieces. We actually see this South American, Indonesian and African influenced print in different colors, patterns and textures. This made me want to try out the trend.
I chose a tribal-printed harem pants in neutral color. I'd love to try out a colorful one, which would be perfect for summer. Unfortunately, this was the last piece of this kind while I was in H&M Shanghai. I still love it though. I can wear it from day 'til night since the color is a bit muted. Also, the current trend of tribal prints are earthier. 🙂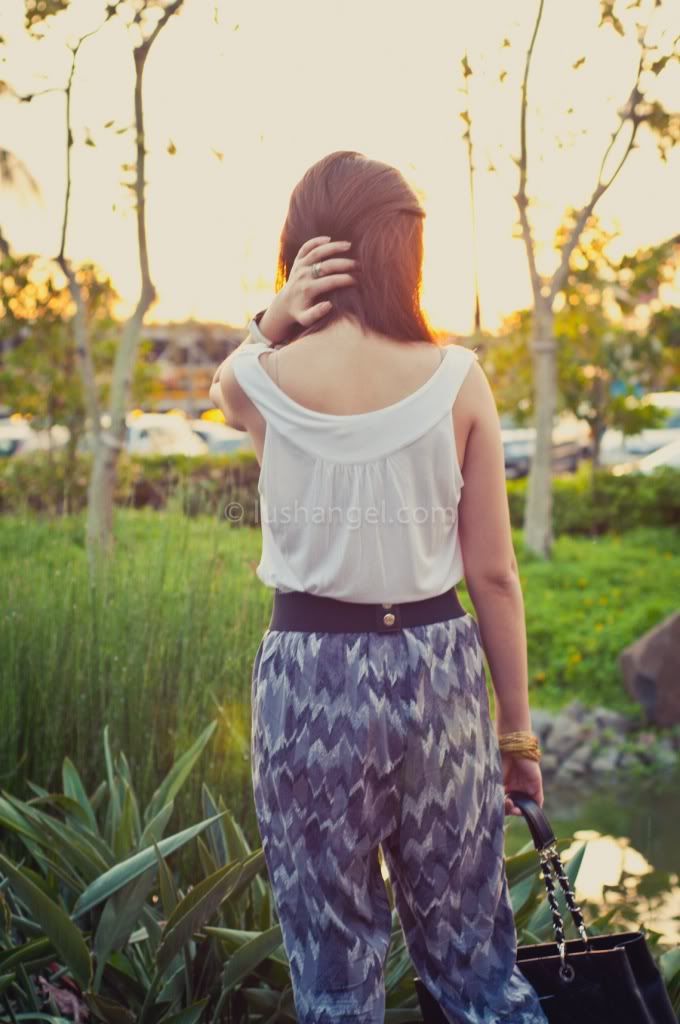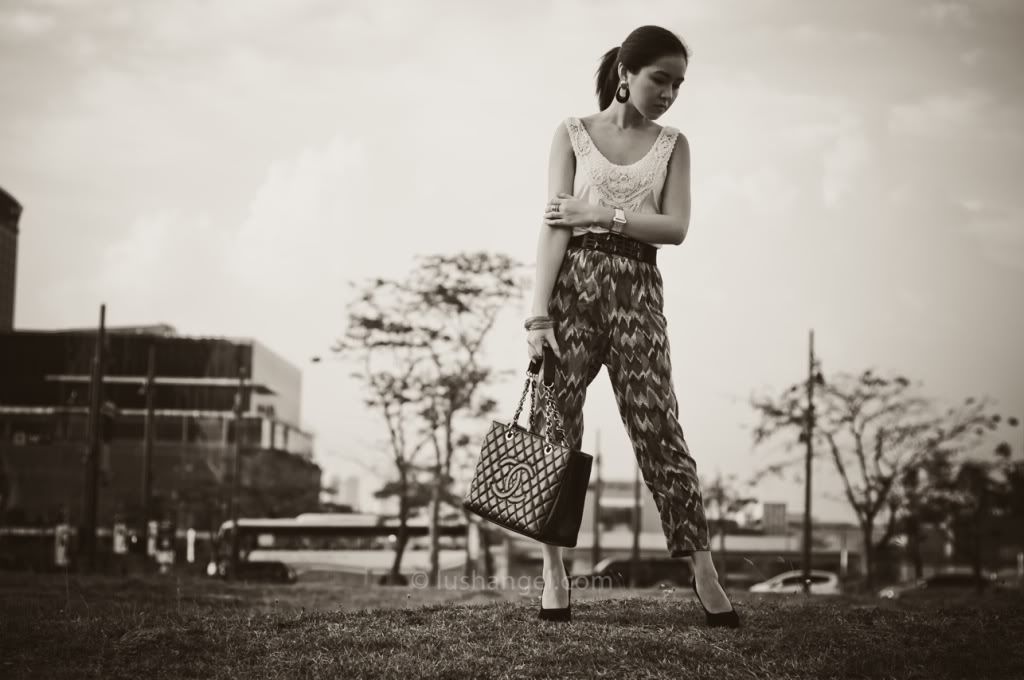 I went for a white top since a tribal-print piece can speak for itself. I just chose a dressier top with details on the neckline so as not to look too plain.
Loose, printed, gartered, cotton trousers- what does this remind you? Ummm…Sounds like pajamas, huh? Haha! I'm not really a fan of gartered trousers (specifically those that ruffle up because of the garter), probably because I feel like I'm wearing pajamas. But in this outfit, does it still look like one? The key to wearing such kind of trousers without looking like you're going to bed is to dress it up. Hide the garter with a belt and pair it with heels. Wearing such uber comfy trousers with flip flops would make you feel even more at home. Hehe!
Trousers: H&M
Top: Forever 21
Belt: Plains & Prints
Shoes: Christian Louboutin
Watch: Police
Rings: H&M
Bangles: H&M
Earrings: from a bazaar
Purse: Chanel GST