I always visit Ronac Art Center even before it was fully opened for one reason- Charlie's Grind and Grill! I just can't get enough of their Burgers and their Fish and Chips. Yes, I looove food! 😀 Early this month though, I wasn't there to eat- for a change! I had a makeup gig for a pre-engagement shoot. It was my first time to go around the building and I was surprised how pretty it is inside! It's definitely for the artsy! And for those looking for a nice place to have a shoot, you might want to check this out. Ronac Art Center has a lot of photogenic spots! I didn't pass this chance to have my outfit taken too. LOL! Pardon my face please! It was an early call time!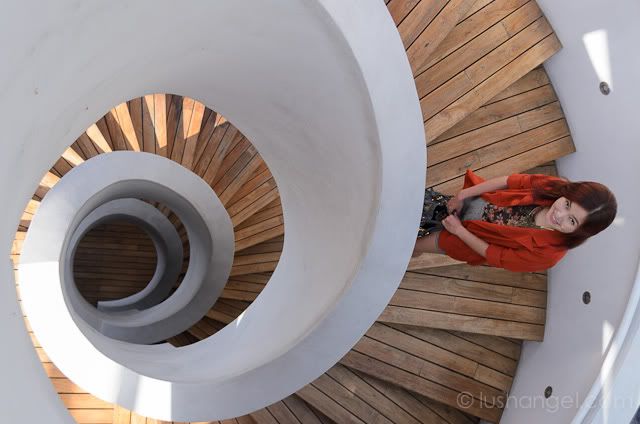 It's a print on print outfit- floral blouse and houdstooth shorts. I wore something comfortable since I knew it was going to be a long day for me.
I just had a blazer on to look a bit formal.
I made sure not to wear too much accessories. For less distractions, I try to avoid wearing bracelets or bangles while doing the makeup of my clients. 🙂
And to match my tangerine blazer, I wore neon orange sandals. This pair has been my fave these days! 😀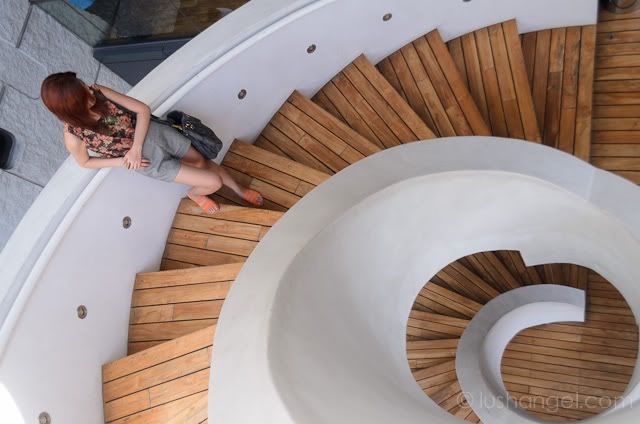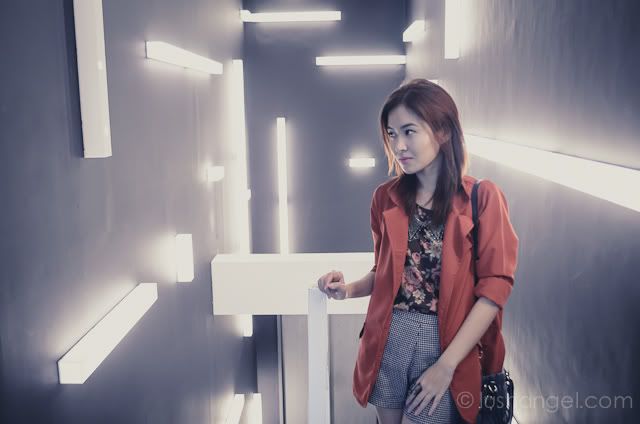 Blazer: Lush Angel
Blouse: vintage
Shorts: Lush Angel
Sandals: Haze
Bag: Prada
Necklace and Ring: order at [email protected]
Here's one wall at Ronac Art Center that's always splashed with black paint for the new exhibitors. The new artist would do his magic in this wall. At that time, there was a glow in dark abstract. I love the colors! I think I want this for my own wall. Haha! 😀
Ronac Art Center
Ortigas Ave., Greenhills, San Juan, Metro Manila