Rajo Laurel collaborates with SM footwear brands Parisian and Milanos. Last Tuesday, September 25, 2012, I was invited to its launch at SMX Convention Center.
The highly anticipated comeback of Rajo! for Parisian features adventurously stylish wedges, boots, flats, and heels for women while the premier Rajo! for Milanos collection introduces dapper casual and dress shoes for men. Rajo Laurel took inspiration from his recent travel to Japan.
"As a designer, the Japanese culture has always been a point of reference for me," Rajo Laurel explained. "I am in love with the graphic qualities of their traditional garb, the intricate art of the obi, the deep romanticism associated with the kimono and of course the zen balance of the modern Japanese aesthetic."
After some cocktails, all the guests were headed to another room for a fashion show. Aside from the stylish pieces, the launch also reflected the best and most beautiful aspects of the Japanese culture. It became a visual feast for both fashion lovers and art enthusiasts.
Here are the Rajo! for Parisian and Rajo! for Milanos collections: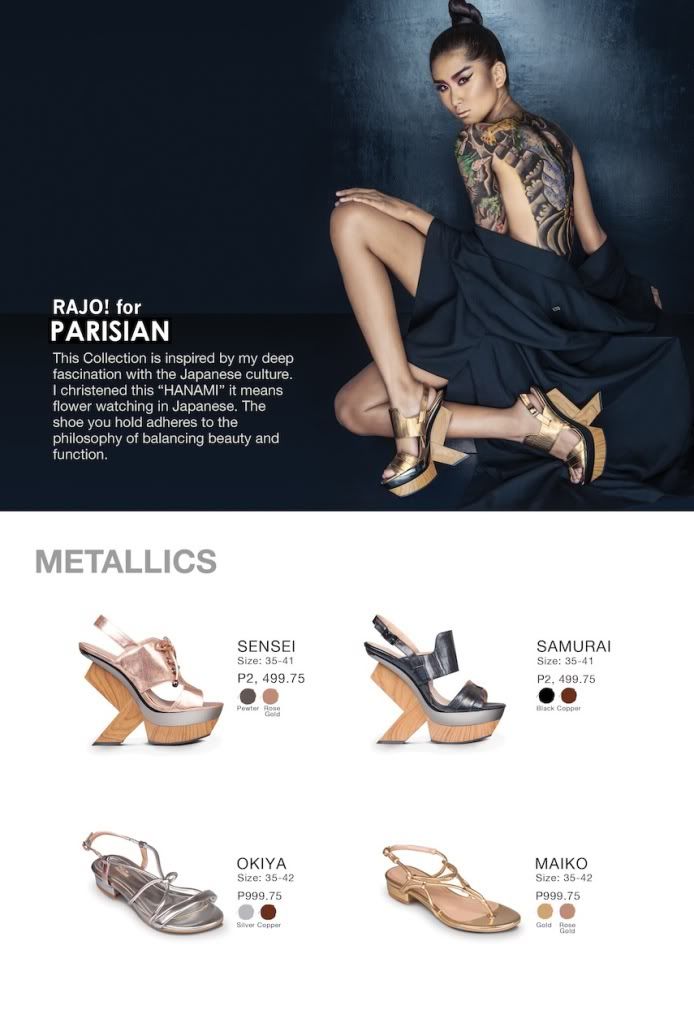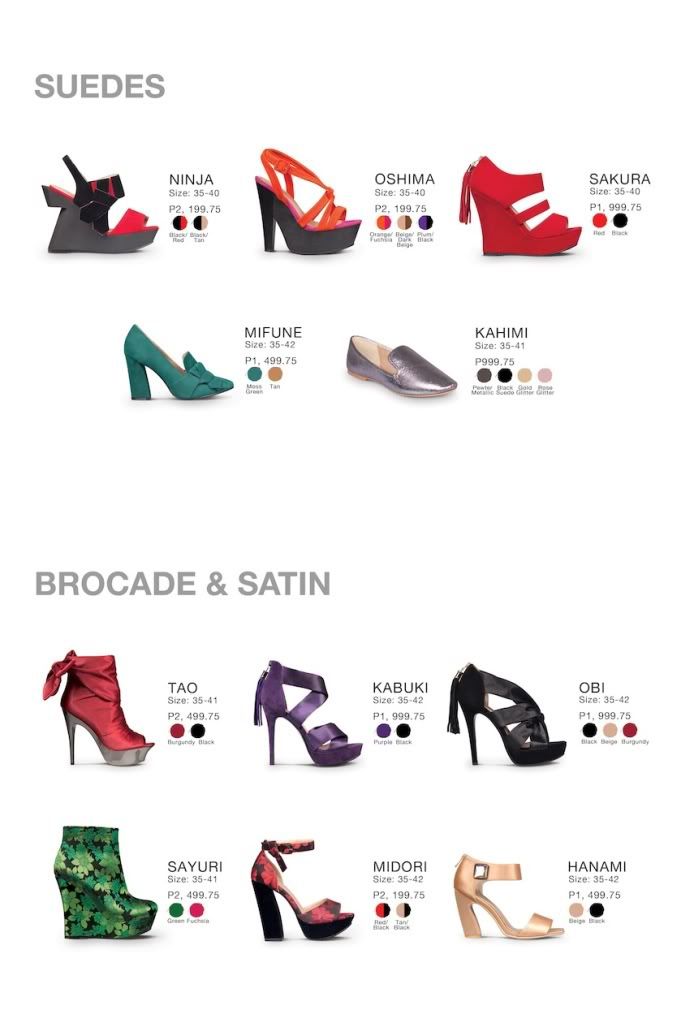 After the show, we all had the chance to see, touch, and buy the shoes from the new collection! If you're following me on Facebook, Twitter, or Instagram, I guess you already know what I took home that night! 😉
Thank you SM Parisian and SM Milanos! 😀
So, what's your favorite pair? 🙂
For more information, visit the official Facebook pages of SM Parisian (https://www.facebook.com/ParisianShoesAndBags) and SM Milanos (http://www.facebook.com/MilanosShoes) or follow @SMParisian and @SMMilanosShoes on Twitter.