Have you seen the latest Dove billboards along EDSA Northbound (Paragon Building in Boni, Mandaluyong) and EDSA Southbound (New Horizon Hotel in Boni, Mandaluyong)?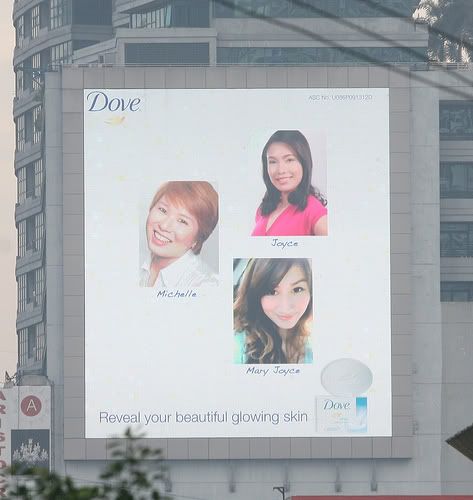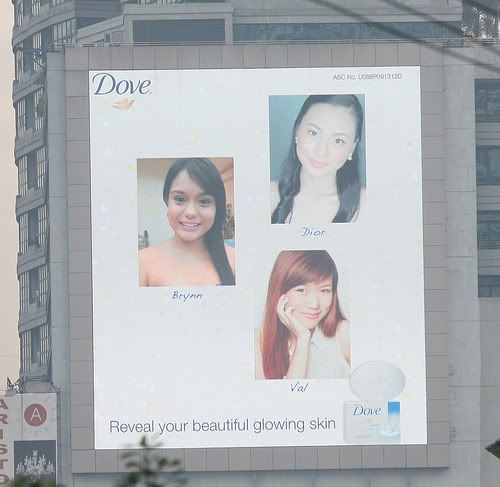 This is Dove's latest campaign- Reveal Your Glowing Skin. These new dove girls have taken the plunge and revealed their glowing skin. The good news is anybody can be a dove girl and be on these billboards. Dove's latest campaign is more than skin deep. Beyond the search for women with exceptionally beautiful and glowing skin is a celebration of a woman's new-found confidence that stems from taking good care of one's self. Through the Reveal Your Glowing Skin campaign, Dove hopes to encourage more Filipinas to let themselves be seen and heard, and serve as role models to their peers.
Do you want to be the next Dove girl and get a chance to star in your very own billboard? Use Dove Beauty Bar for seven days. After taking Dove's 7-day challenge, take a close-up picture and upload it on Dove's official Facebook page (www.facebook.com/Dove). Uploading of entries will be until October 31. 
The Dove Glowing Skin Billboard will be up until November 30, 2012. This innovative billboard will feature over 200 women who uploaded their glowing skin photo in Dove's Facebook page and who exemplify Dove's real beauty advocacy.