If you've read about the Facial Care 30th Anniversary, here are the details of what I wore.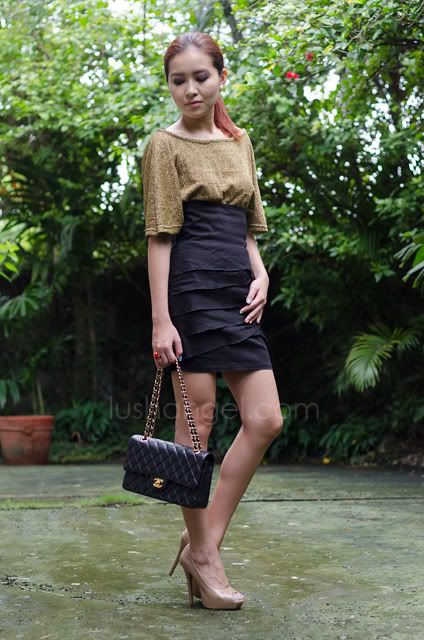 I was looking for a dress for the special event, but I can't seem to find the right one in my closet. I then thought of this golden blouse. It's a cocktail event anyway, so it's time to go backless! I just paired it with an almost forgotten high-waisted skirt and it suddenly looked like a one-piece dress!
Sorry, I know my nail art doesn't go well with my outfit. I didn't want to remove it since I just had it done, as you can see HERE! LOL!
How to wear backless? Either you wear the stick on silicone bra or nippie tapes. 😉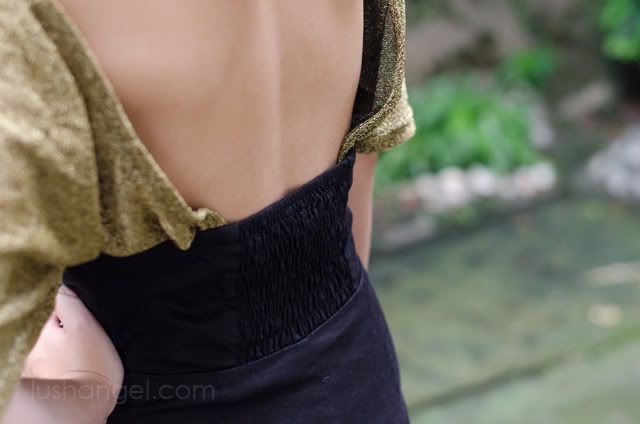 For casual or less formal days, you can wear a bandeau, tank top, or tube inside a backless blouse so as not to be too revealing. As for the color of the innerwear, you can go for black or nude, whatever suits your top.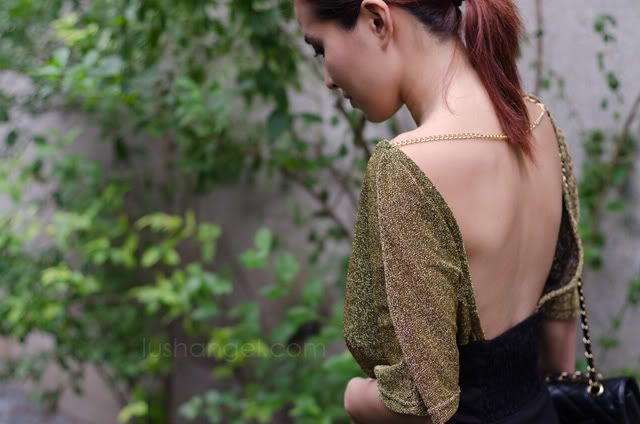 I went lie low with my accessories since my gold sparkling blouse is already a statement.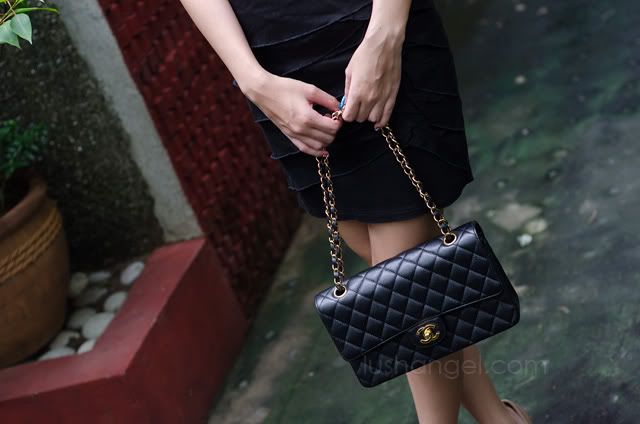 Curious with my makeup here? Here's a tutorial: 2-Minute Glam Eye Makeup
Top: WAGW
Skirt: Freeway
Shoes: Forever 21
Bag: Chanel 2.55 Flap
Ring: from my aunt
For instant beauty, fashion, travel, foodie, or random updates from me, LIKE lushangelblog on FACEBOOK, FOLLOW  lush_angel on TWITTER and lush_angel on INSTAGRAM.