I love wearing lipgloss as is or on top of my lipstick. It can make the lips more lush-cious and dramatic. That's why when I received Revlon's new ColorBurst Lipgloss, I excitedly put it to the test right away. 🙂
Revlon promises lips that shine with killer color. This weightless gloss makes lips pop with 5x more shine than patent leather.
Lush Angel's verdict:
I love it because…
it can last for about 3 hours, without eating or drinking.
it's pigmented enough, with a bit of shimmer.
the plush applicator makes the product easy to apply, even in between those lines and corners.
it's not sticky at all (something very important for me when it comes to glosses).
it definitely feels light (doesn't feel like my lips are covered with plastic).
it has lovely packaging. The details of the cap doesn't look cheap. The transparent bottle makes it easier to see how much product is left.
it's quite moisturizing. It doesn't dry my lips. As a personal choice, it's always better to apply lip balm underneath.
it has nice carmel-like scent (although, some may not like this).
there are 15 gorgeous shades to choose from.
I wish…
it has more staying power since it disappears in an instant when I eat or drink.
For only PHP 575, Revlon ColorBurst Lipgloss is definitely worth every cent. It can be used by itself if you simply want a natural gloss on your lips. As for me, I always prefer to put on a lip liner or lipstick underneath these Revlon ColorBurst Lipglosses for a more dramatic and fuller-looking lips.
Revlon ColorBurst Lipglosses
022 Sunset Peach
010 Hot Pink
when worn as is…
022 Sunset Peach: nude-like gloss with gold sparkle
This color is very versatile. It's perfect for nude or day make-up, or even for night with those statement eyes!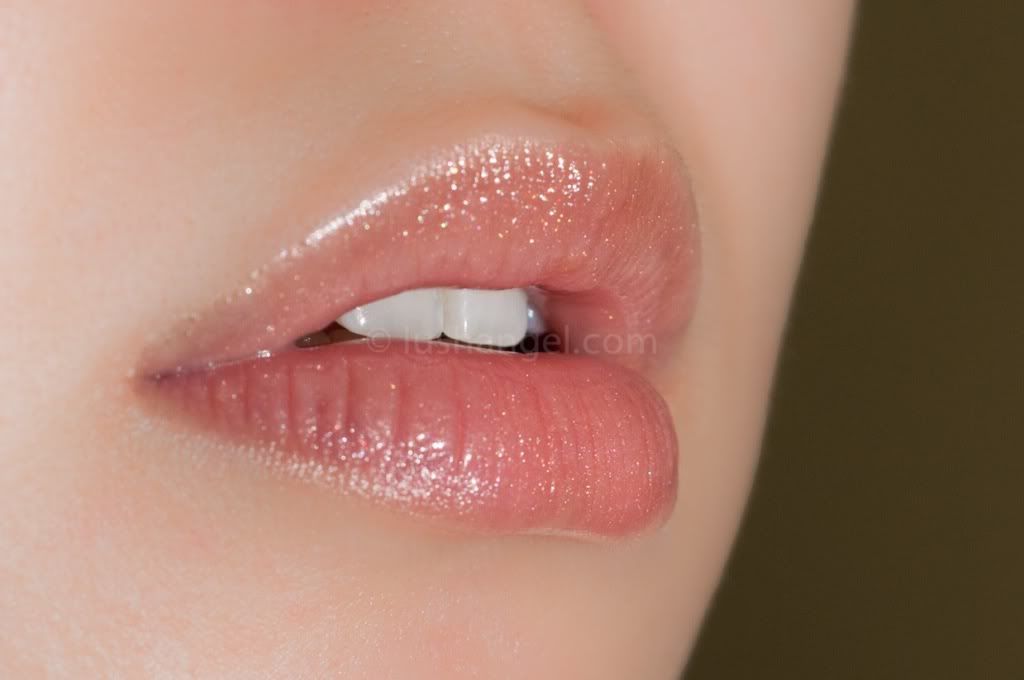 010 Hot Pink: bright pink with shimmer
It's a perfect color for statement lips. Pink is a nice alternative for those who are not comfortable wearing red hot lipsticks.