Okay, that may sound odd. Imagine, pairing a dress with loose pants… Hmmm… Can't quite imagine? Well, yes it is possible! I managed to do it…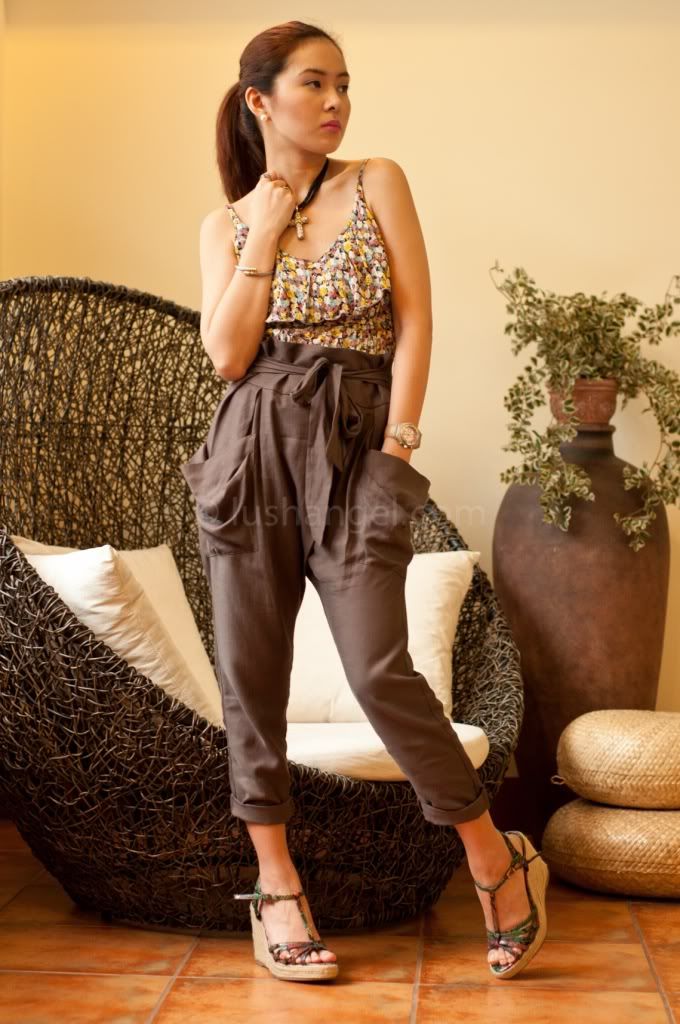 If you've been reading my blog for quite some time now, you've probably seen this dress in one of my outfit posts. You can actually see it in this link. It's a short dress, which I love wearing especially during out of town trips. I love how comfy the fabric is! 😀 But since it's a bit short and flowy, I can't convince myself to go anywhere in the metro with this alone. It's just way too short. I feel the wind would blow any minute and I'm dead! Haha!
Since this dress has been kept inside my closet for months now, I decided to revive it by turning it into a top. Well, the easiest way to do it is to pair it with tights, right? But I wanted something different, so I thought of tucking the dress inside my harem pants. And yes, it's not obvious at all! You know how loose this kind of pants can be. It's as if another thigh could fit! LOL! This is why I didn't have to worry that my dress would bulge. 🙂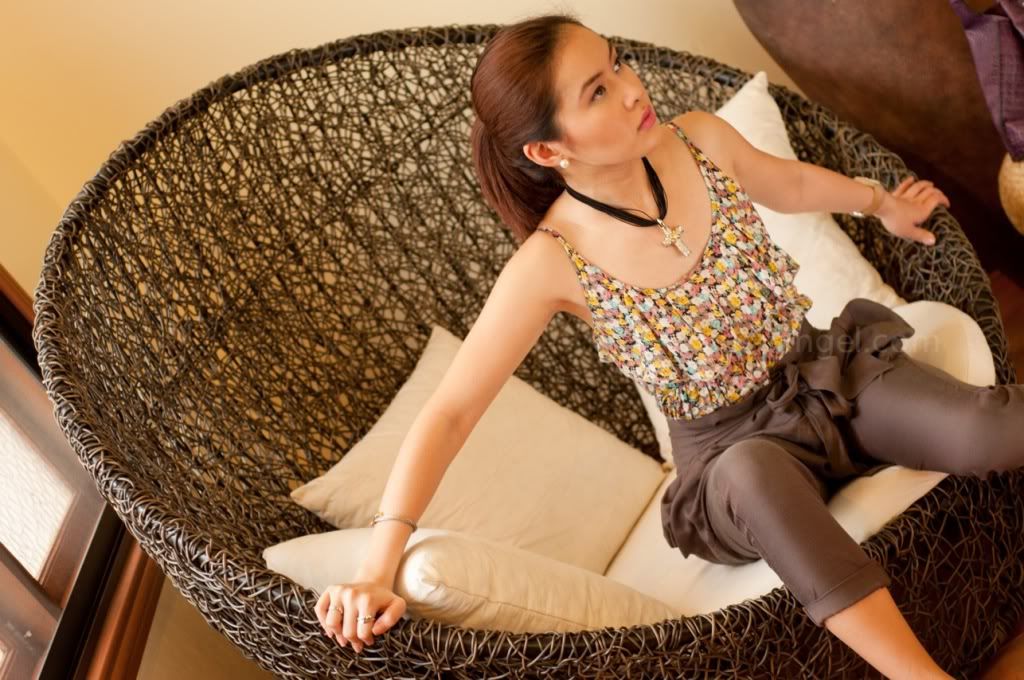 I scored this harem pants in one of the end-of-season sales of Topshop. You know how hard it is to find the right size in a sale rack. I don't have my size 80% of the time! And yes, that could be depressing at times! Alright, make that- "most of the time"! Haha! This pants is actually one size bigger. I still got it, but not because I'm a shopaholic. Haha! I find the effect of the loose waistline too cute when the straps are tied in a ribbon. The crumpled effect on the waist adds detail to the outfit.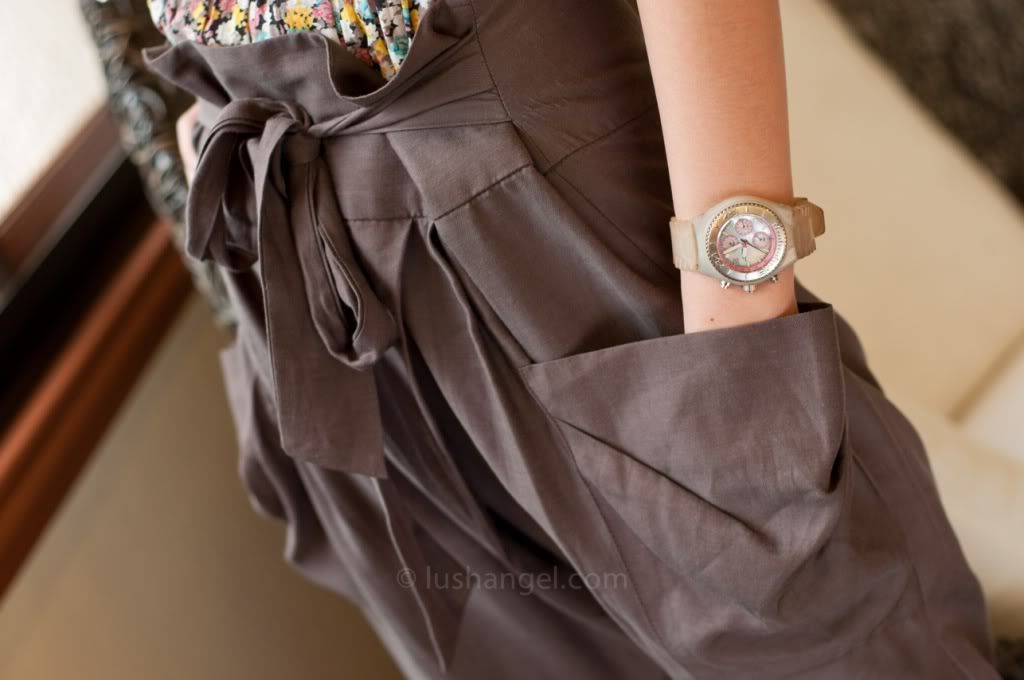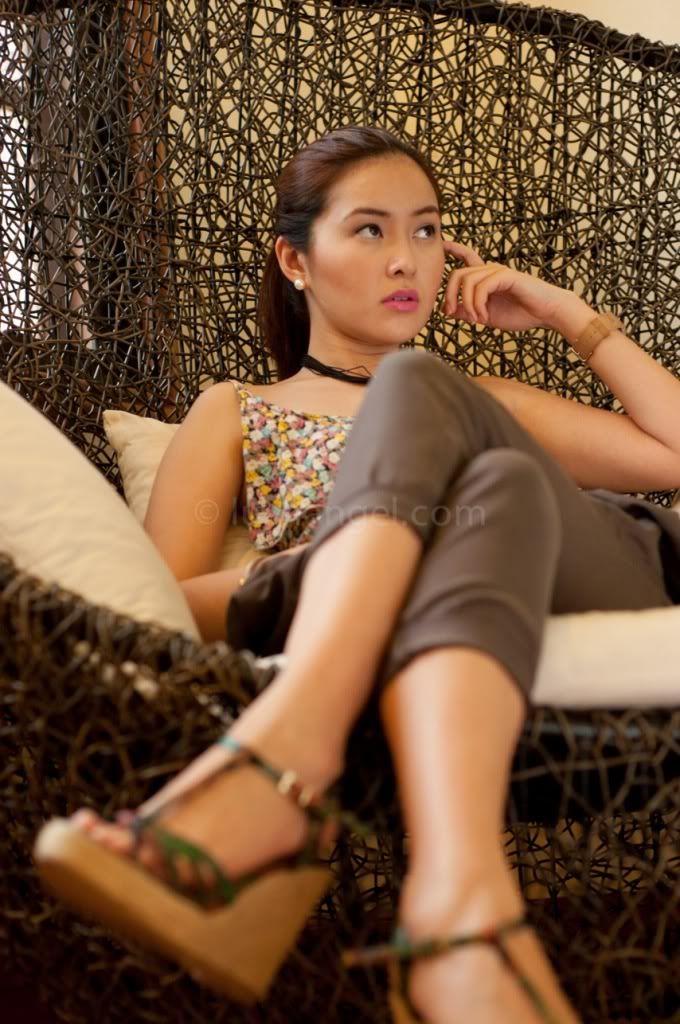 As for my accessories, I kept everything simple- pearl earrings, rings and a bracelet, then wore a choker necklace with a statement pendant. And to give a masculine touch, I chose a sporty-kind of watch.
Since I still have that summery vibe in my outfit (floral dress), I wore an espadrille wedge (a must-have sandals during summer).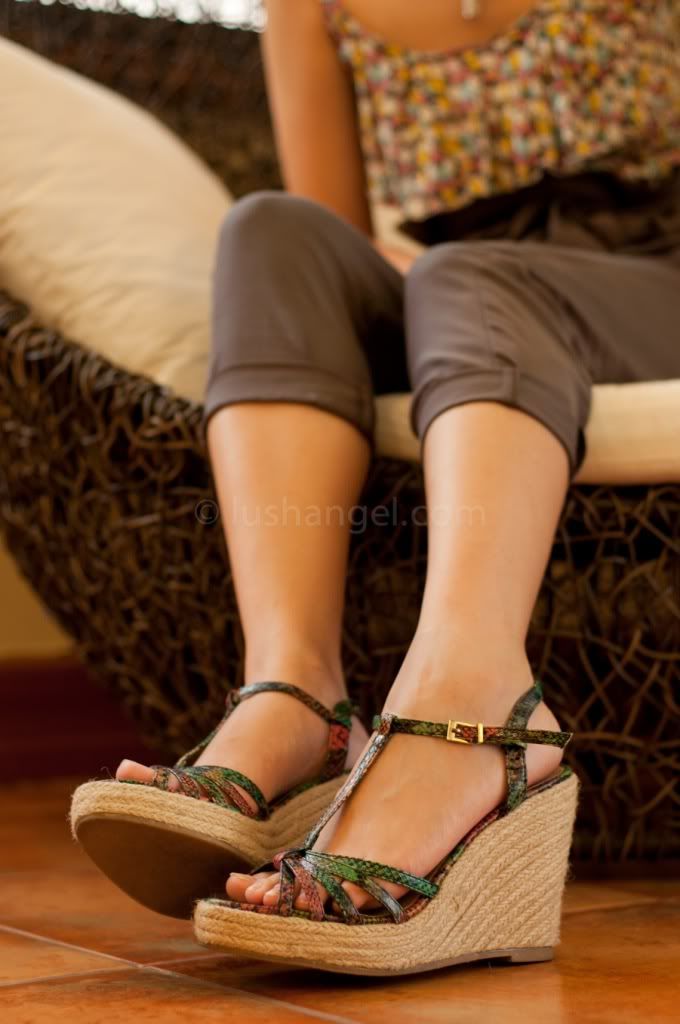 Dress: K.A.T. Collection
Harem pants: Topshop
Wedges: Colin Stuart
Bag: from Korea
Watch: Technomarine
Bracelet and Ring: Philippe Charriol
Necklace: from my aunt
Pearl earrings: from mom