Revlon Grow Luscious Plumping Mascara has been in the market for a few months now. It's available in two variants- regular and waterproof formulas. Here's my take on the non-waterproof variant.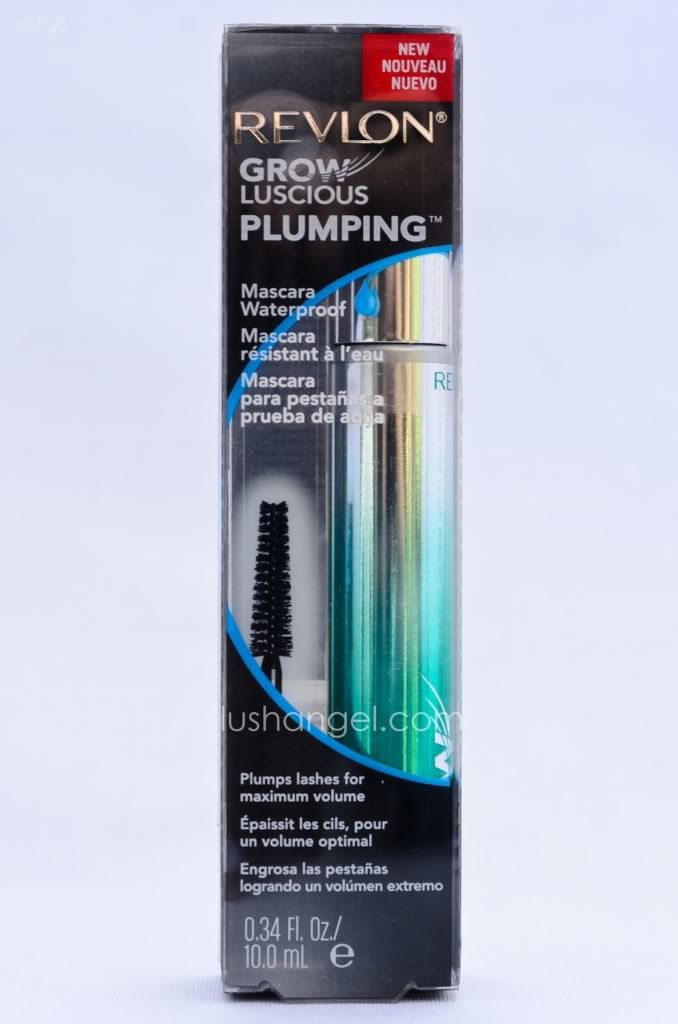 Product Information
Conditioning formula helps strengthen and plump lashes for up to 200% instantly for maximum volume. Our precision tapered brush grabs every lash, individually, and coats it to plump perfection

Get the hypnotizing eye look:

Step 1. Glide Grow Luscious Lash Liner in Onyx along lash line from inner to outer corner of eye
Step 2. Apply Grow Luscious Plumping Mascara in Blackest Black to lash tips and allow to dry for 30 seconds
Step 3. Apply next coat starting from base of eye lashes extending to lash tips. Use tapered tip to easily reach corners of eyes and bottom lashes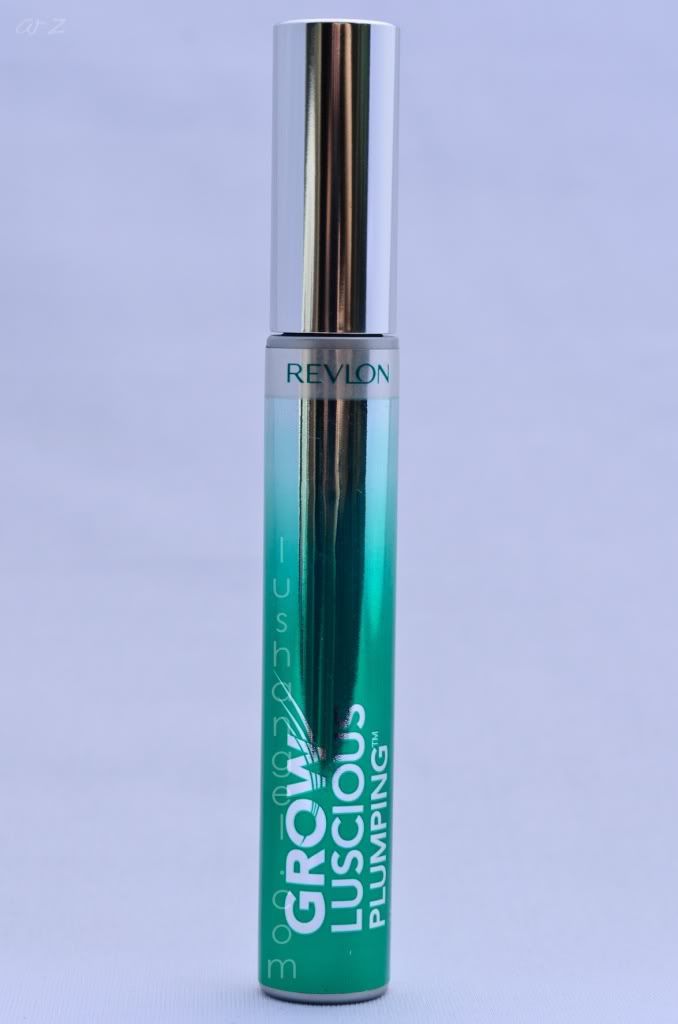 I love it because…
it's easy to remove. I can take it off with a regular makeup remover, probably because the variant I tested is non-waterproof.
it has a tapered edge, making it easier to reach those smaller lashes near the corners of the eyes.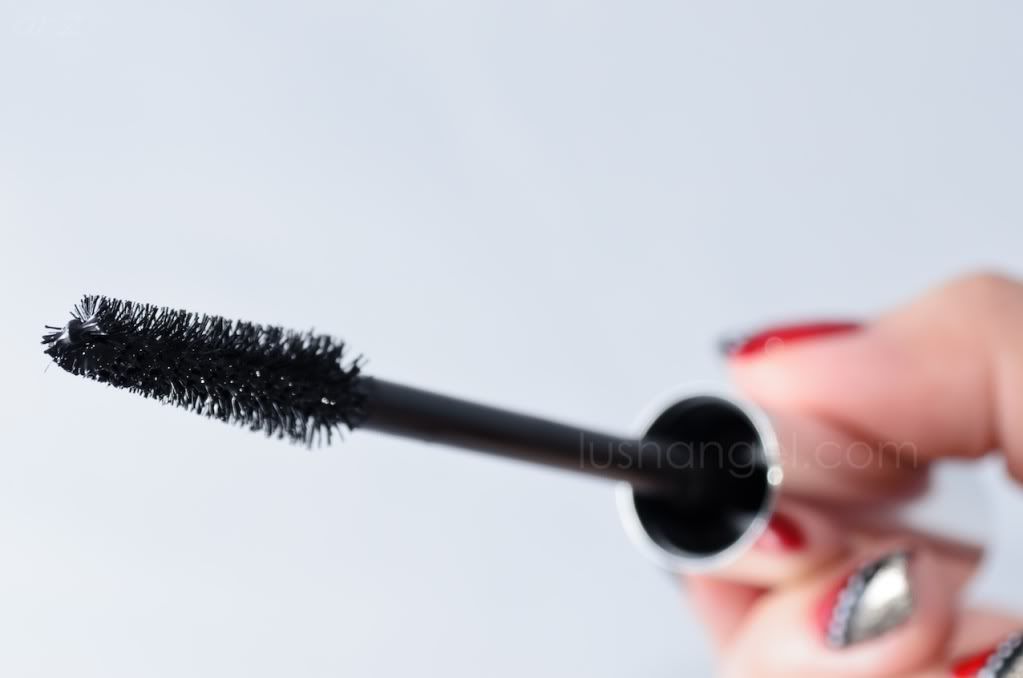 my lashes look full and thick. In just two to three strokes of mascara, I get volumized lashes. You can easily apply more to get the desired volume.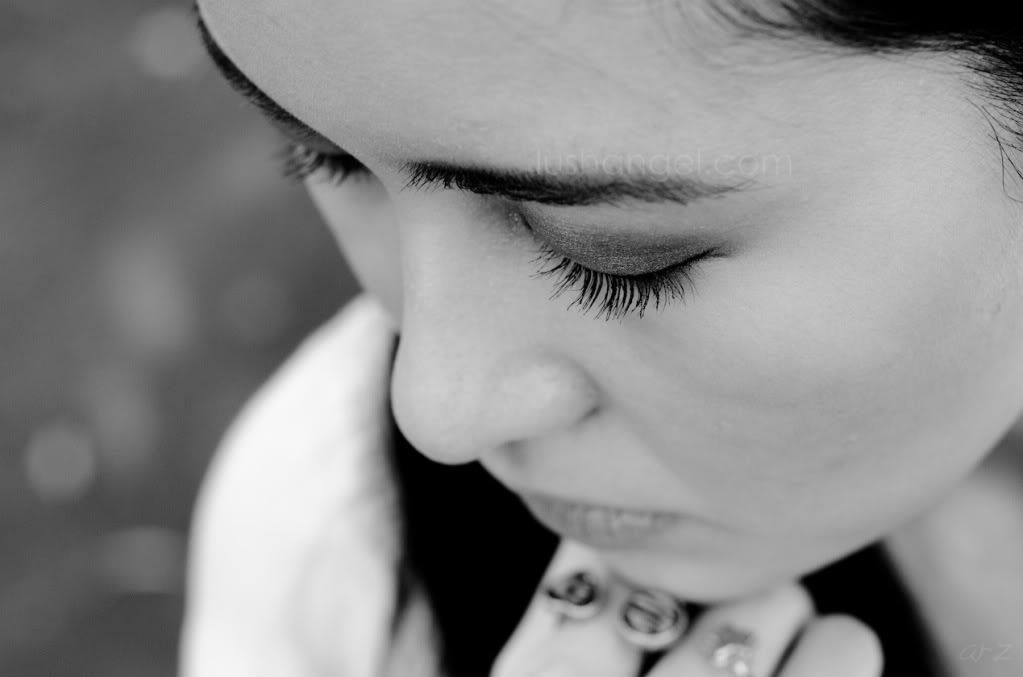 I don't get any allergic reactions during or after application.
my lashes look natural even when wearing this mascara.

it doesn't flake even if I wear it the whole day.
it doesn't smudge. It lasts on me the whole day without smudging, even if it's not waterproof. Just don't cry on them, please. 🙂
it has lash enhancing benefit, which helps lashes grow stronger day after day.
it's available in 3 colors- Blackest Black, Black, Blackened Brown.
I wish…
the wand is smaller. Although it has tapered edge, the wand is quite big for those with small eyes.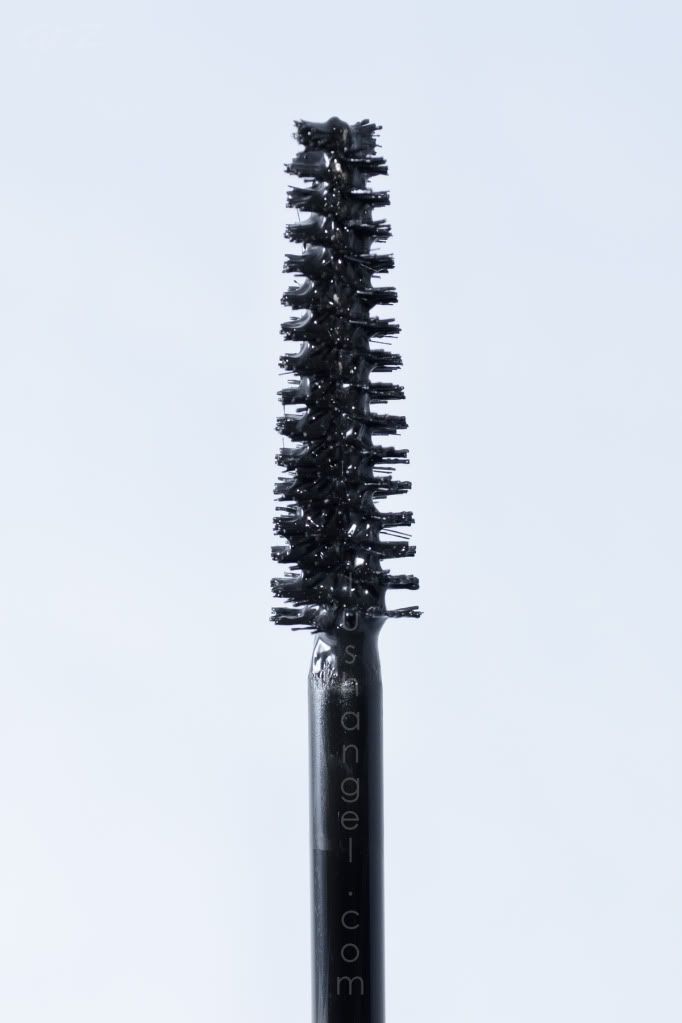 it dries fast. It takes a while before the mascara competely dries, so you'll need to stay your eyes wide open for a few more seconds.
it doesn't clump. I guess almost all mascaras have a tendency to clump if you don't layer it as quickly as possible.
it also lengthens. Although it volumizes lashes, it's not as good when it comes to the lengthening department.
Application Tips
Keep your eyes wide open until mascara completely dries.
Use the tapered edge of the wand when applying mascara near the corners of the eyes and lower lashes.
Apply 2-3 coats of mascara to achieve full and thick lashes. Just make sure to do this quickly as possible to avoid clumping.
Don't "pump" the wand in and out of the mascara. It just pushes the air inside the bottle, which could let the mascara dry up easily.
Remove excess mascara from the bristles before application to your lashes. This is the key to avoid clumping and using too much product.
In relation to my previous tip, don't wipe excess mascara from the wand to the container. You'll end up having hardened mascara on the lid, preventing the cap to close properly. This will cause the air to get into the container, letting your mascara to dry up faster. Use a paper towel/ tissue instead.
Curl lashes first before putting on mascara. If you are left with no choice and you have to re-curl your lashes after application, make sure the mascara has dried up completely before curling.
When applying mascara, wiggle the brush sideways while sweeping from roots to tips. This will help you have an even application on the hair strands.
If product accidentally falls on any part of your face, let it dry completely. This is very important because removing it right away will just cause smudging. Once it dries up completely, use a q-tip/ cotton bud to pick up the product.
You can use a lash comb to get rid of clumping and separate the lashes.
If you're a makeup artist, use disposable wands instead of the wand that comes with the mascara. Sharing wands is a no-no.
Conclusion
I'd recommend this to those with long lashes, but wants them to look full and thick. It's also for those on the lookout for an everyday mascara that's easy to remove. You won't have to tug your eyes every night because of hard-to-remove mascaras- meaning, wrinkle prevention! For long nights and special occasions though, go for waterproof. Revlon Grow Luscious Plumping Mascara is also available in waterproof formula. For those with weak lashes, this mascara might be good for you as well. As said, the lash enhancing complex complements the natural growth cycle of lashes, helping them grow stronger day after day.
Actual Results
bare lashes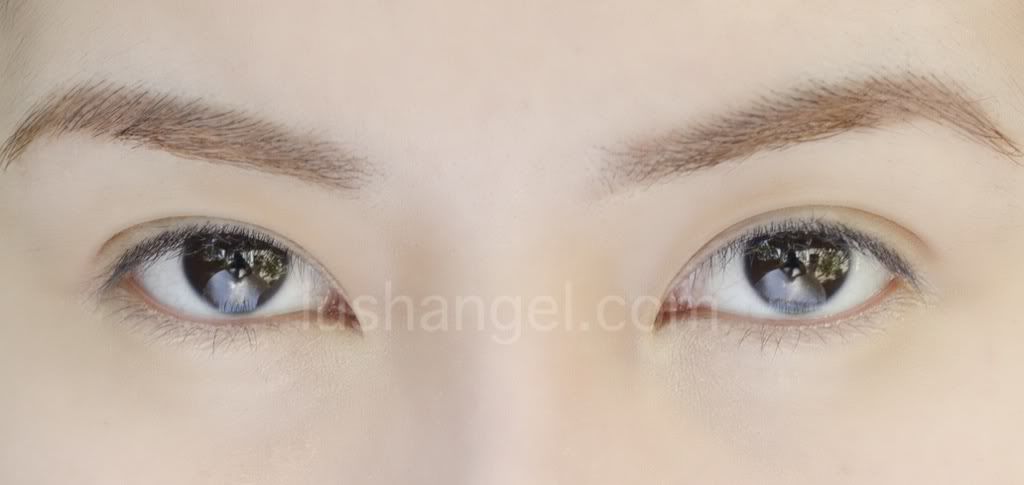 with 3 swipes of Revlon Grow Luscious Plumping Mascara