I realized I've been posting too much casual outfits these days. Let's try something else this time. Here's something to wear on a not so casual day. It's something more relaxed than the usual blazer – long sleeves – tight skirt office wear. For companies with strict business attire polices though, this may be apt for dress down Fridays. 😀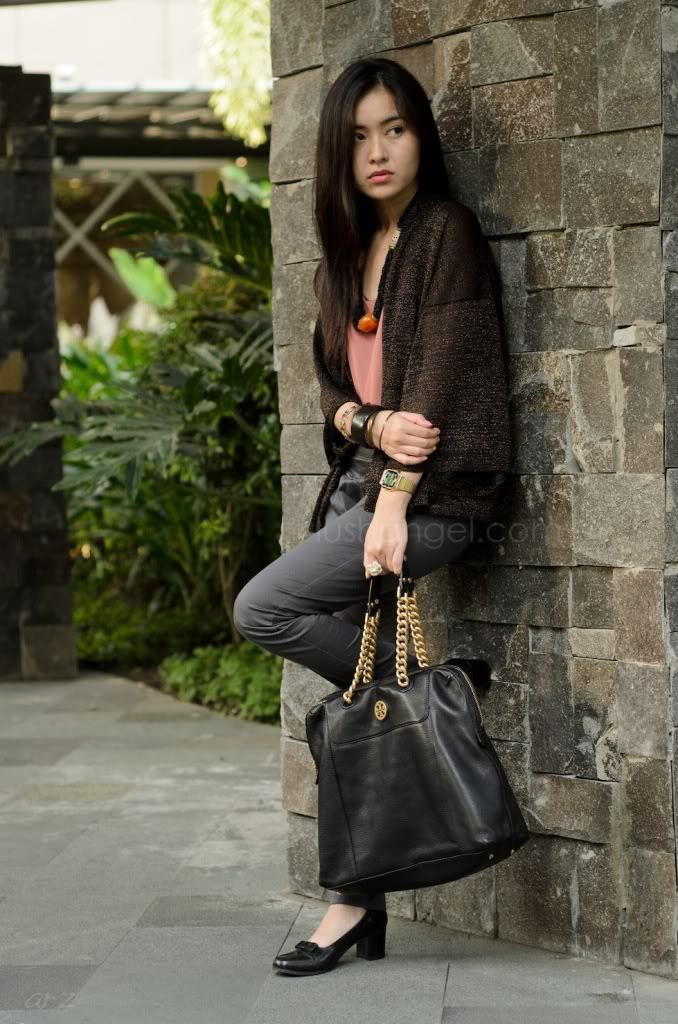 For something more "formal" compared to cotton, wear a chiffon top. It's equally light, breezy and comfortable to wear.
Since not all offices allow sleeveless tops, why not cover up with a relaxing kimono cardigan? 😀 They're also fasyon like structured blazers.
I found this glittered kimono cardigan on sale at H&M when I was in Barcelona. It looked a bit weird on the rack, probably why there were a lot of stocks. Winter was also about to come so no one dares to buy such kind of clothes. Everything on sale was for me. Bwahahaha! 😀 Back at the hotel, I tried it on right away and it looked awesome! 😀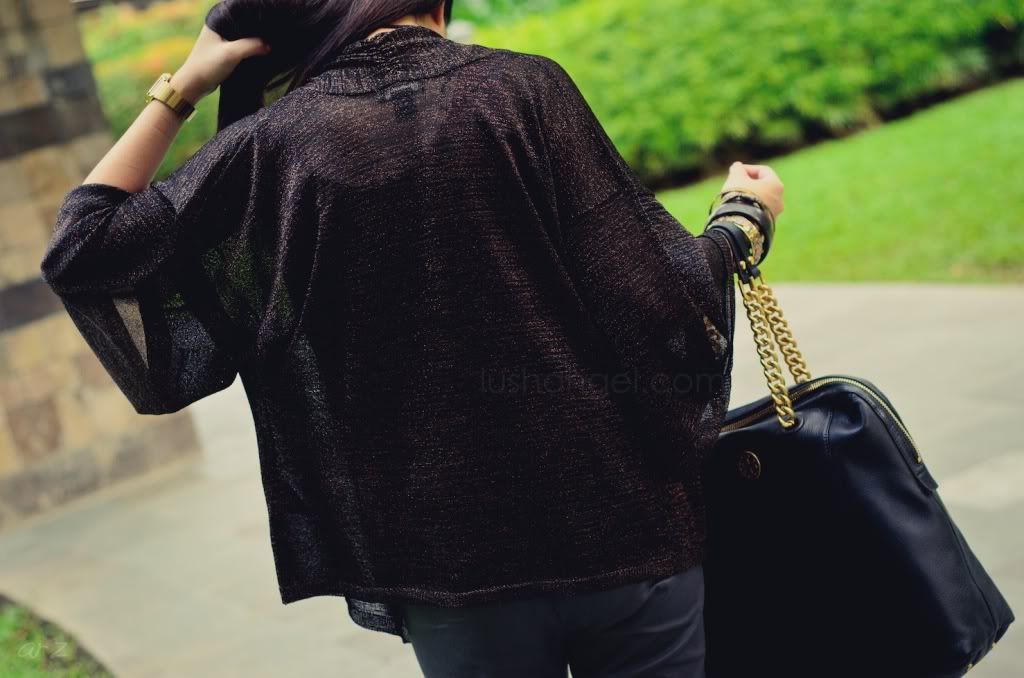 Then, pair your relaxing top with tapered trousers. It can make you look taller too. 😉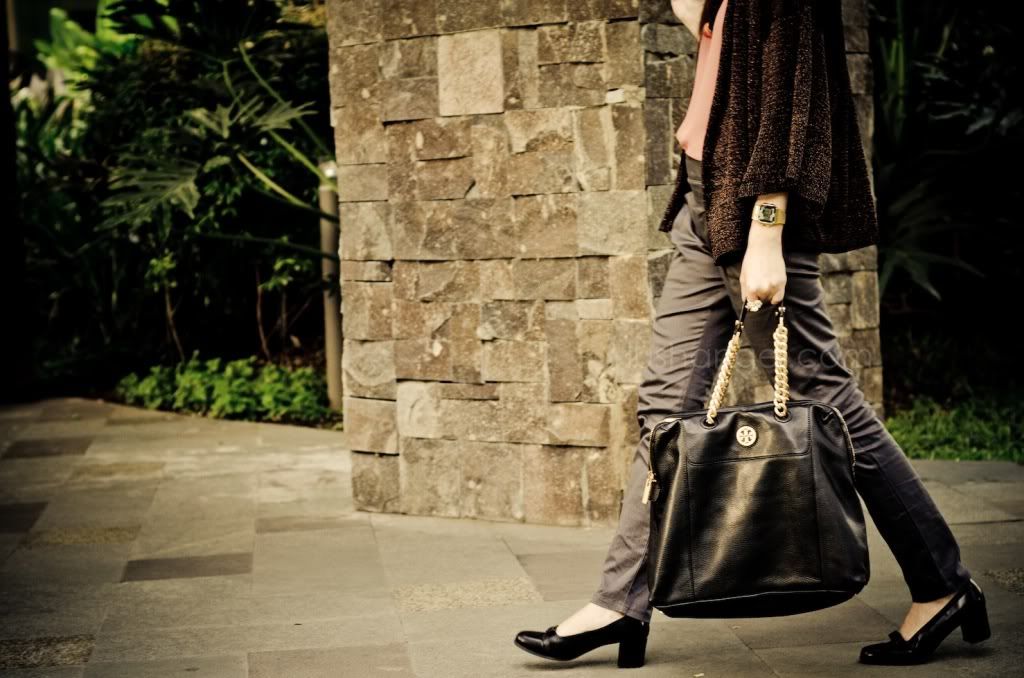 This pair of shoes scream OFFICE, don't you think? 😉 Haha! I just found this in my closet and realized I've never worn it yet. It's actually a vintage shoes from my aunt. I had this for more than 10 years. Prior to that, my aunt used it for years as well. Surprisingly, it's still alive and kickin'- not one chip of leather! Quality shoes are really worth paying for. You can hand them down for generations. 😀
If you feel that office wear is boring (just like what I used to think), accessorize! Trust me, it brings life to an outfit.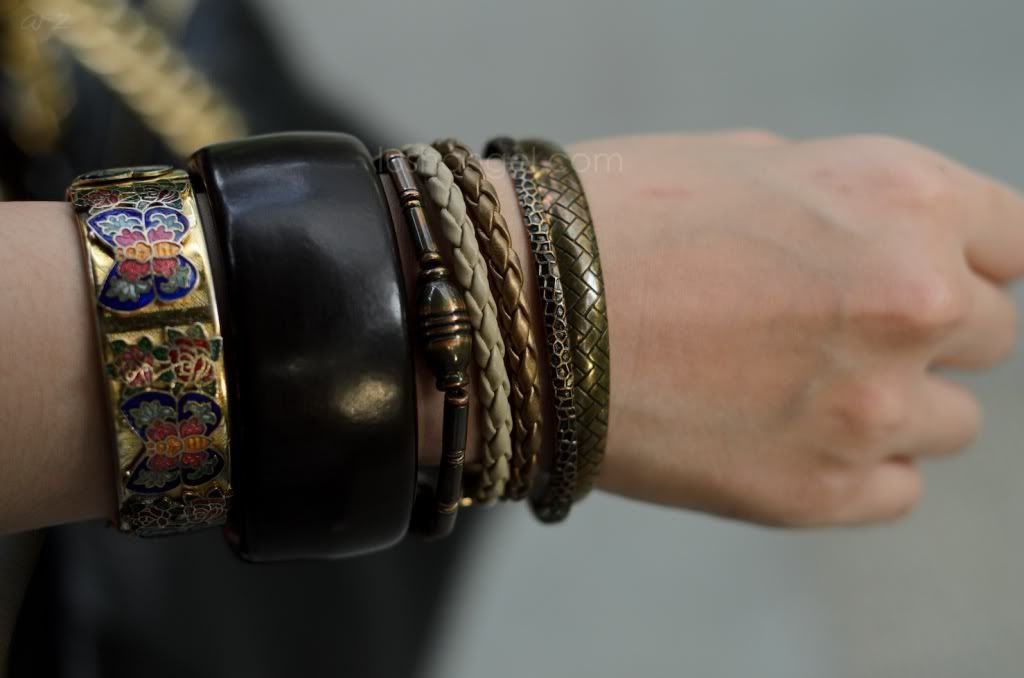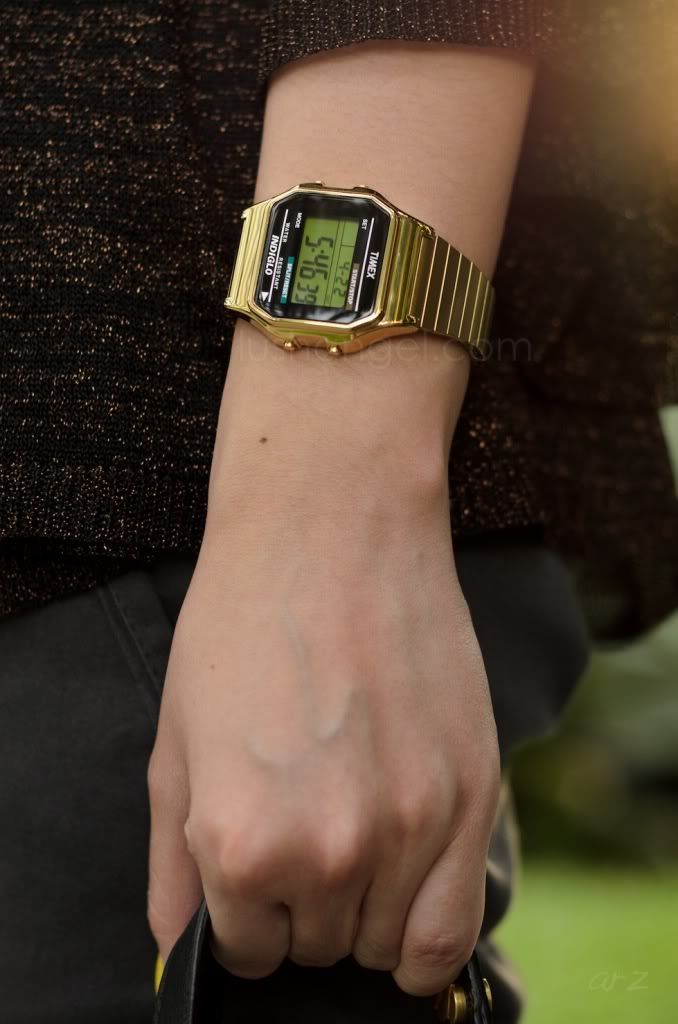 Yes, I've been using the Timex watch, as seen here, and the tote, as revealed here. 😀 Hehe! 😀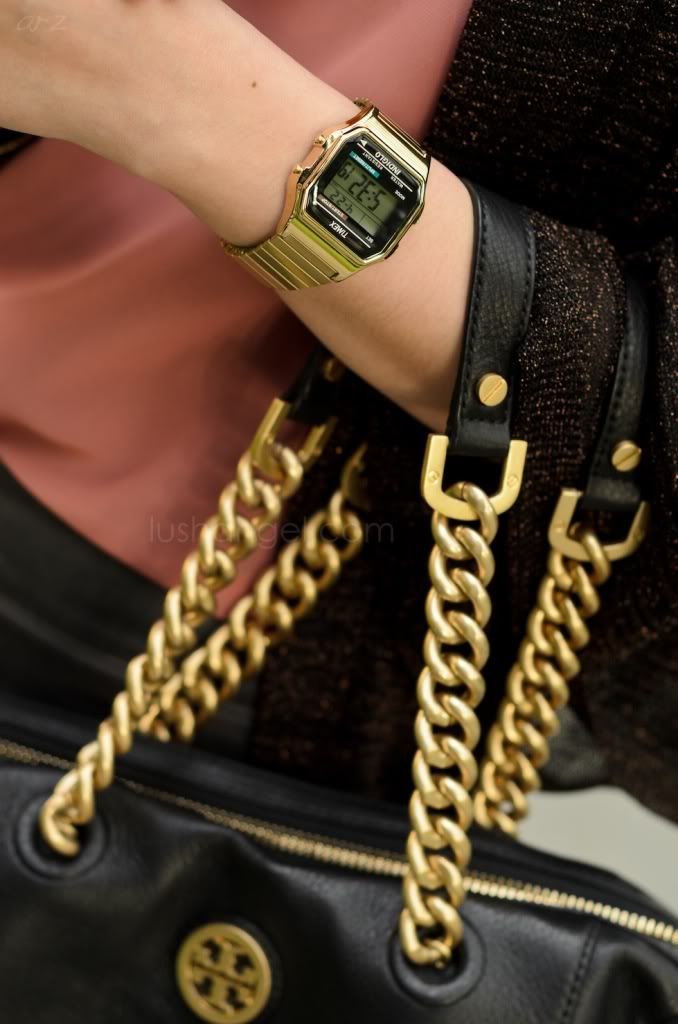 Some pieces may look casual if you look at them individually. With the right combinations, you can transform that casual clothing to something smart. Over-all, it's definitely not a casual day for me. 😀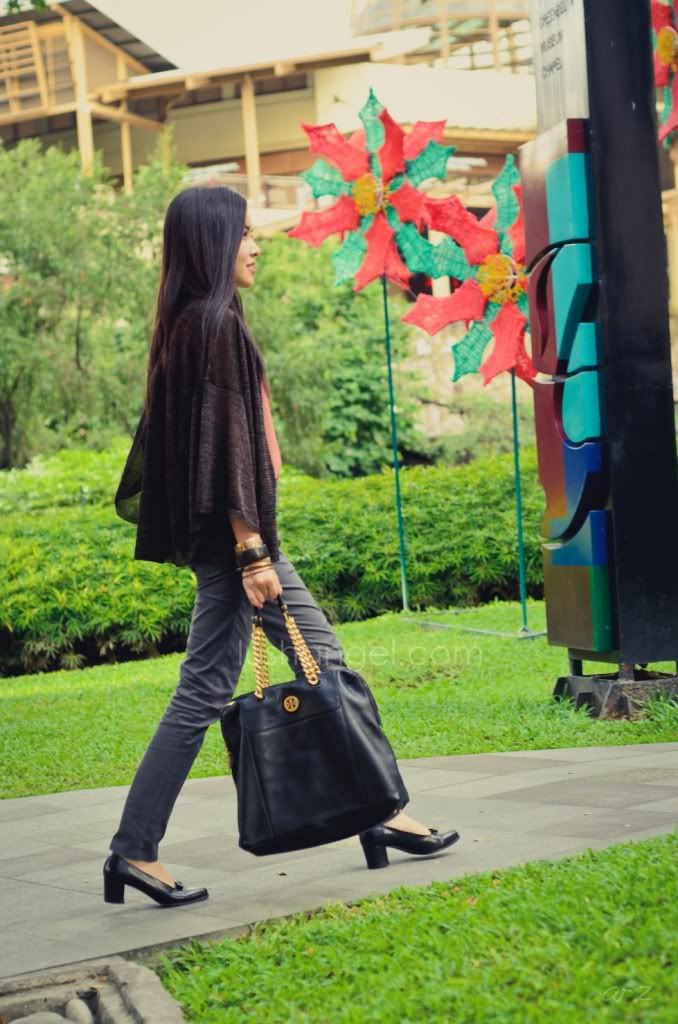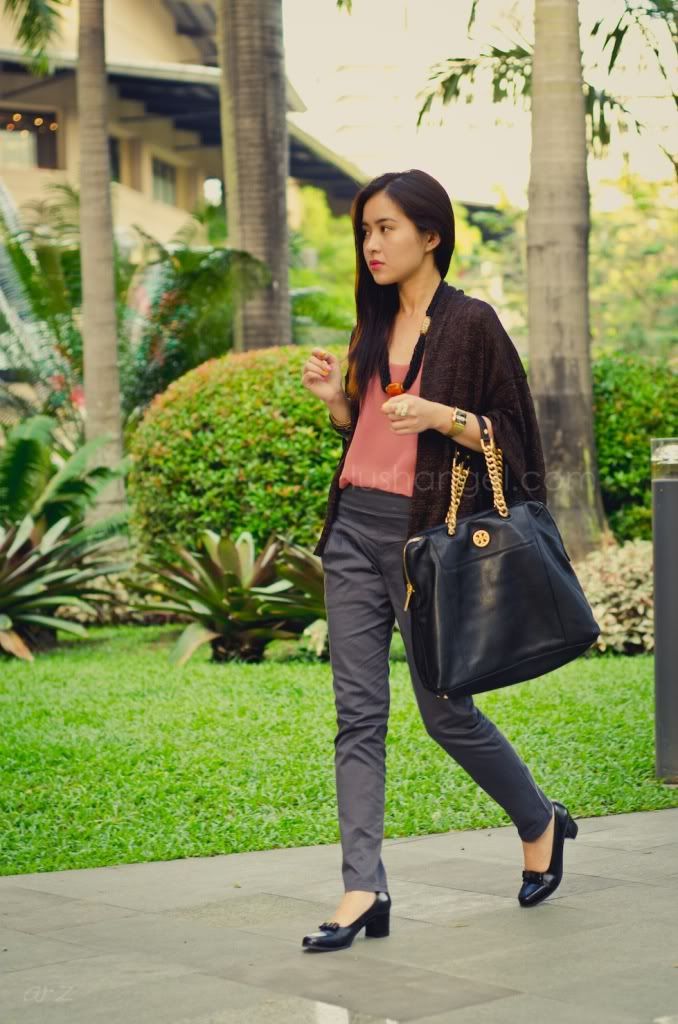 Chiffon top: Lush Angel
Kimono cardigan: H&M
Trousers: from Bangkok
Shoes: from aunt
Tote: Tory Burch
Watch: Timex
Bangles: mix of H&M and from mom
Necklace: from Greenhills
Ring: Chanel