T.G.I.F.! Don't you think Friday is one of the best days of the week?! It practically ends a work week for most of us and it makes us feel that the weekend is almost there! 😀 For me though, I'm seeing an extremely stressful day today. I'm leaving tomorrow morning and I have yet to pack my clothes. I just checked my destination's weather forecast and it's about -2°C to 6°C. Goodness! Anyway, enough of that. I'll just leave you guys first with an outfit post. I realized I haven't done an outfit post for the week, so here it is!
This is what I wore at my dad's birthday party. It wasn't really his birthday on that day, so I was not restricted to wear red. Since the party was held at home, I wanted something comfortable. I went for my two-tone jumpsuit- perfect for those days I'm feeling lazy to dress up. I literally just slip it on and think of the accessories to wear.
I'm loving the cowl neckline of the top. For me, anything that has this kind of neckline looks elegant.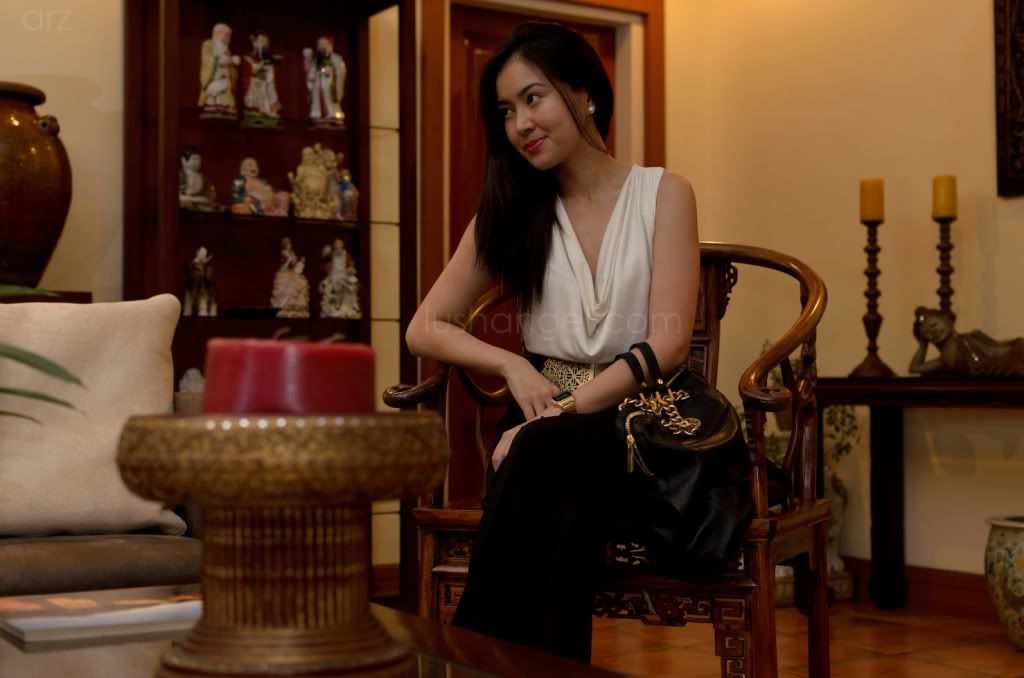 Looks like I won a boxing match with this "Manny Pacquiao" kind of belt, huh?! LOL! Seriously, this belt works like wonders! I think it can glam up an outfit in an instant!
I think the belt, together with the jumpsuit's cowl neckline, can already make a statement. This is why I decided to keep my accessories to a minimum. Wow, that's something new! Is this me?! LOL! I just went for a classic Timex gold watch and pearl earrings. I guess I want to keep everything classic- from the colors of my jumpsuit, to my shoes, to my bag and to my accessories.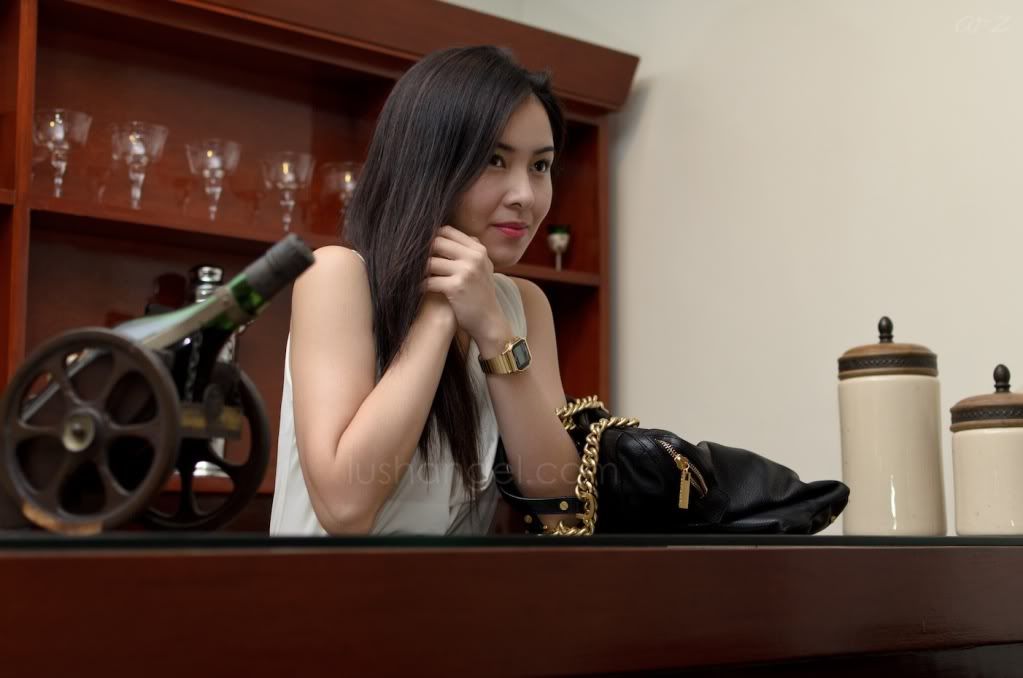 You know how comfy this wide-legged jumpsuit is? I even played table tennis! Forget about poise! This is my sport back in college! LOL!
Strike a pose before the game begins!
Enough of my craziness now! I'm putting myself to a lot of shame already. HAHA! 😀
Anyhoo, here's my whole outfit. I'm actually selling this two-tone jumpsuit in different colors. One has a tangerine top, while the other is in mustard. Both have black pants. It's only PHP 850! If you're interested, just drop me an e-mail at [email protected].
Jumpsuit: Lush Angel
Belt: H&M
Tote: Tory Burch
Pumps: Christian Louboutin
Watch: Timex
Pearl earrings: from mom