For those who have been visiting my blog, this mullet skirt may look familiar. Well, I've actually worn it in an outfit post, but not as a "skirt". It is really a dress, as you can see HERE. Now, I got rid of the gray top! Don't worry, I didn't cut it. I thought of it, but the details at the back of that top is too cute to just throw away.
What did I do? I just folded the top from the inside. The skirt part is garterized anyway, so it can work as a real skirt. As for the gray top, it's stretchable so my legs can shoot through the neckline. LOL!
I wore this in a Pond's event, which I'll be sharing in a different post. We were asked to  wear either white or pink, so I went for this cute white blouse. Again, you've probably seen this already in another post, which you can see HERE. I love how the pleats and the ruffles work together and make it look elegant.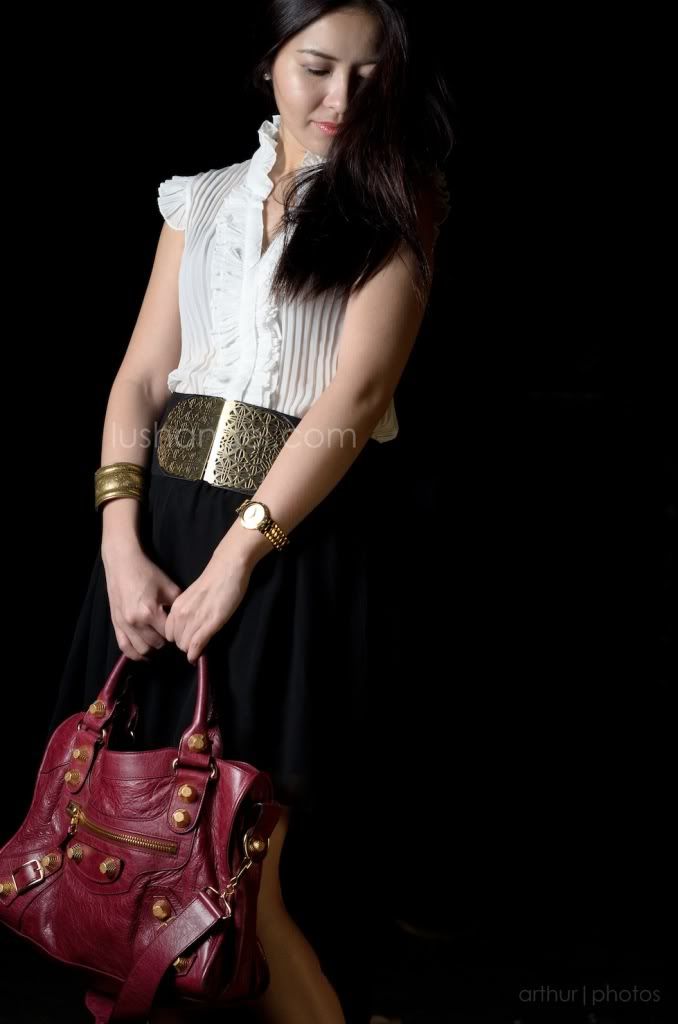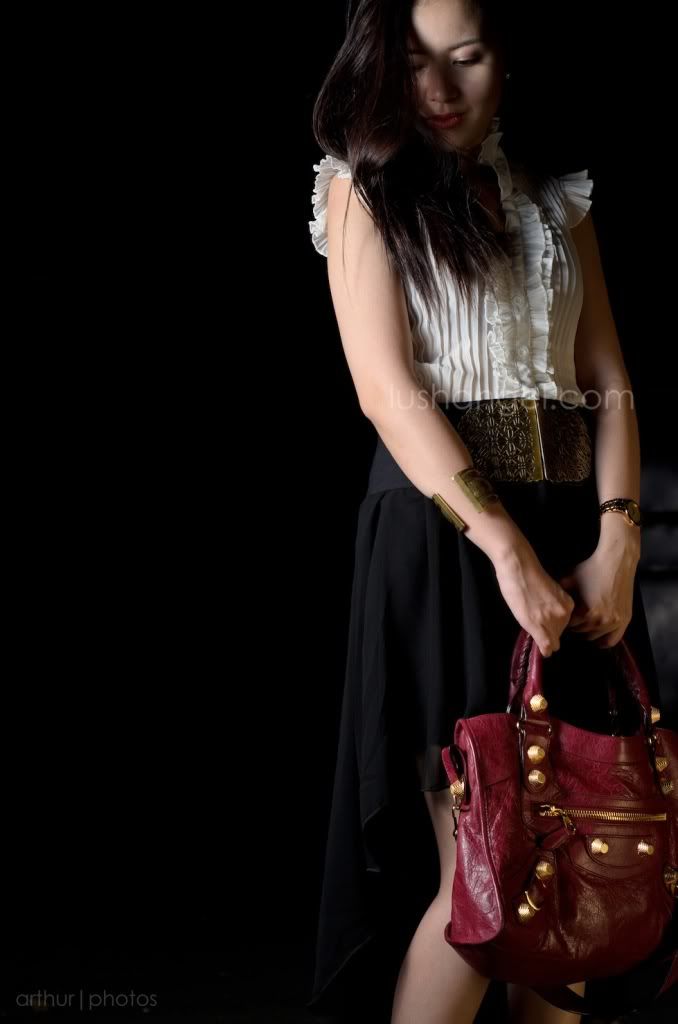 And to hide my mullet skirt trick, I fastened a lovely belt. Ugly looking garter no more! Who would have thought I'm hiding something beneath that huge belt? Well, now I just revealed it. LOL! 😀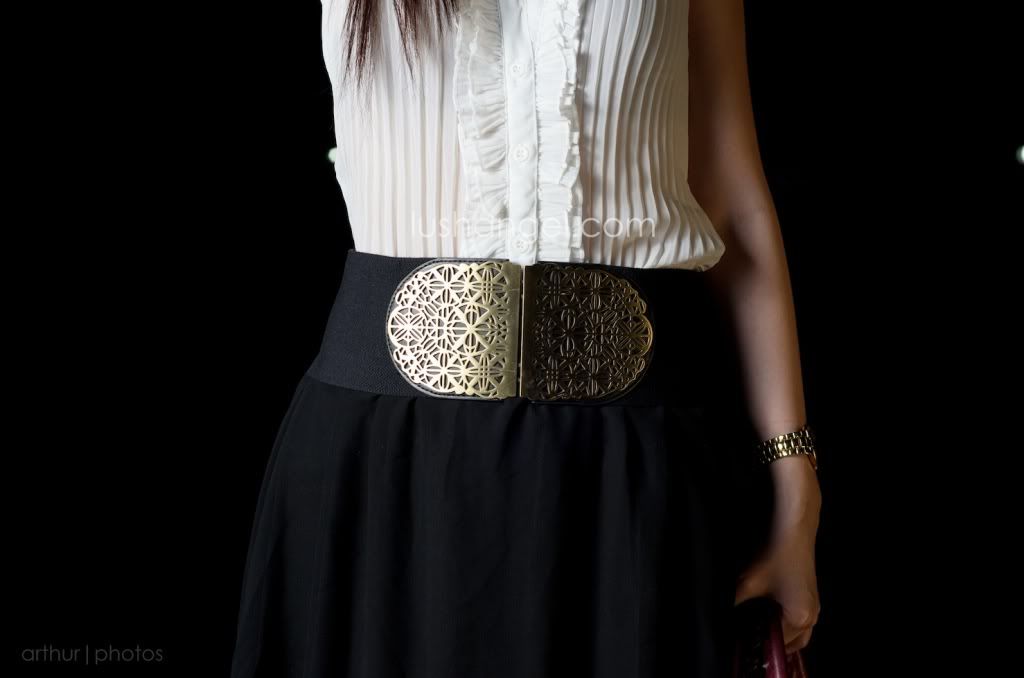 I toned down my accessories by just wearing a bangle, a watch, and pearl earrings.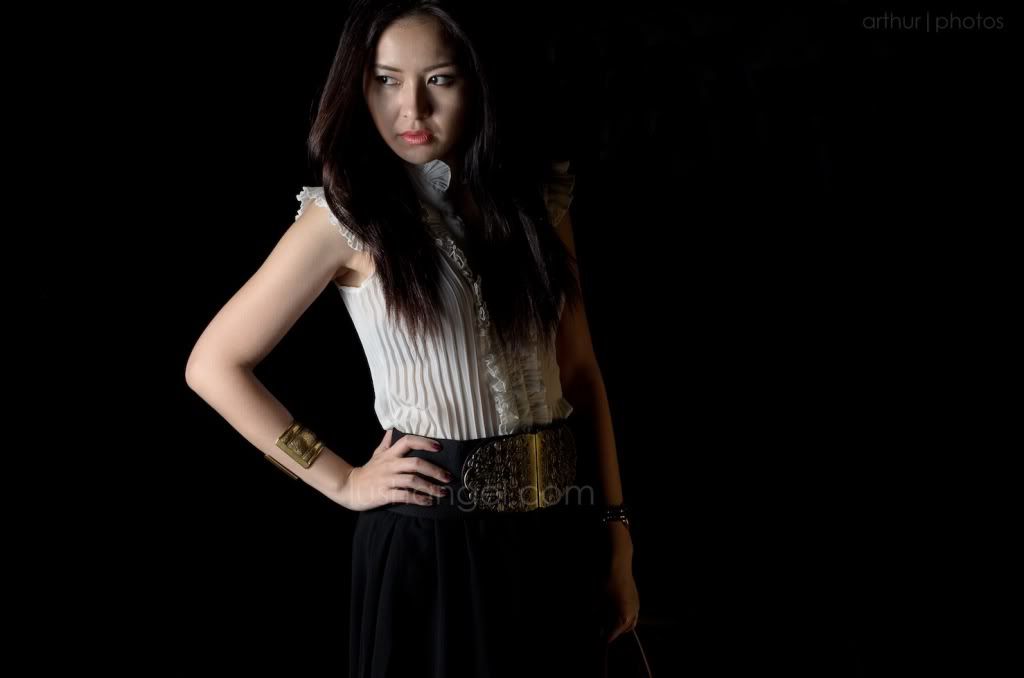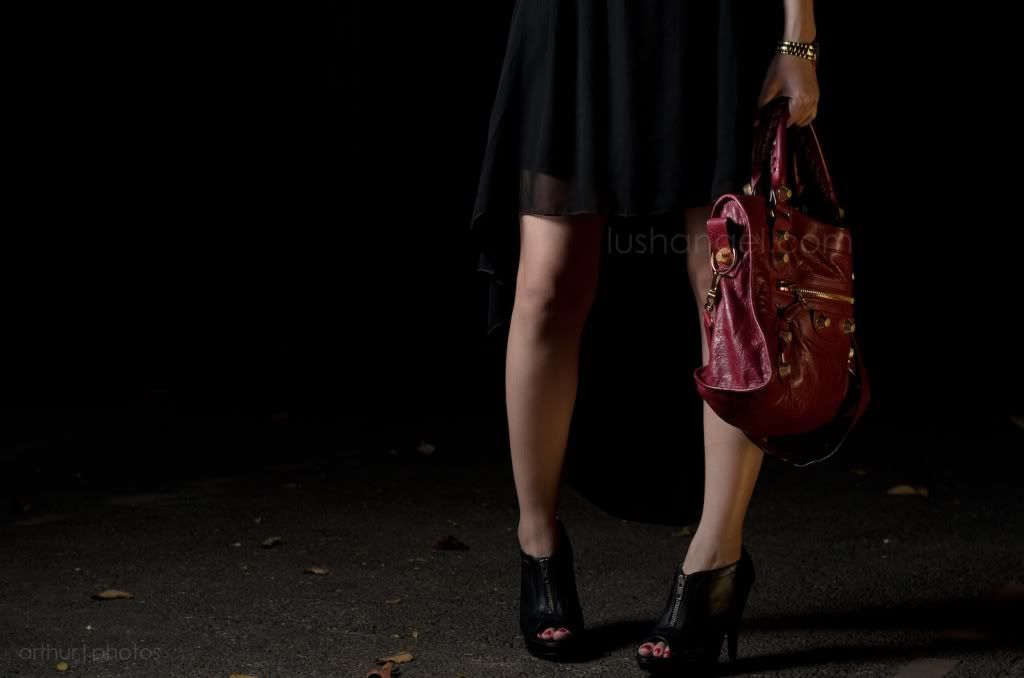 Then, I just used a red bag for that pop of color.
Blouse: 101 New York
Dress worn as a skirt: online (Hawte Shoppe)
Booties: New Look
Bag: Balenciaga Giant City
Bangle: Cotton On
Watch: Gucci
Pearl earrings: from mom
Belt: H&M