When I was invited to a Pond's event at Midas Hotel, I totally had no idea on what it was about. We were just asked to wear either pink or white, which I shared in my previous outfit post. But since it was Pond's, I'm pretty sure it's something worth the wait. 😉
The moment I entered the Executive Lounge at Midas, I was surprised to see only two round tables. It was a very intimate dinner with the Pond's team and the lovely beauty bloggers. The room was designed perfectly- the lights, the table, the centerpieces- everything was so girly. I love! 🙂
Before the program started, food started coming. The menu for the night:
Seared Tuna with Black Sesame, Soya Jelly on Guacamole
Clear Shiitake Mushroom Soup
Salmon Steak with Balsamico Caviar on Creamed Green Peas
Jung Pig Cutlet
Macaroons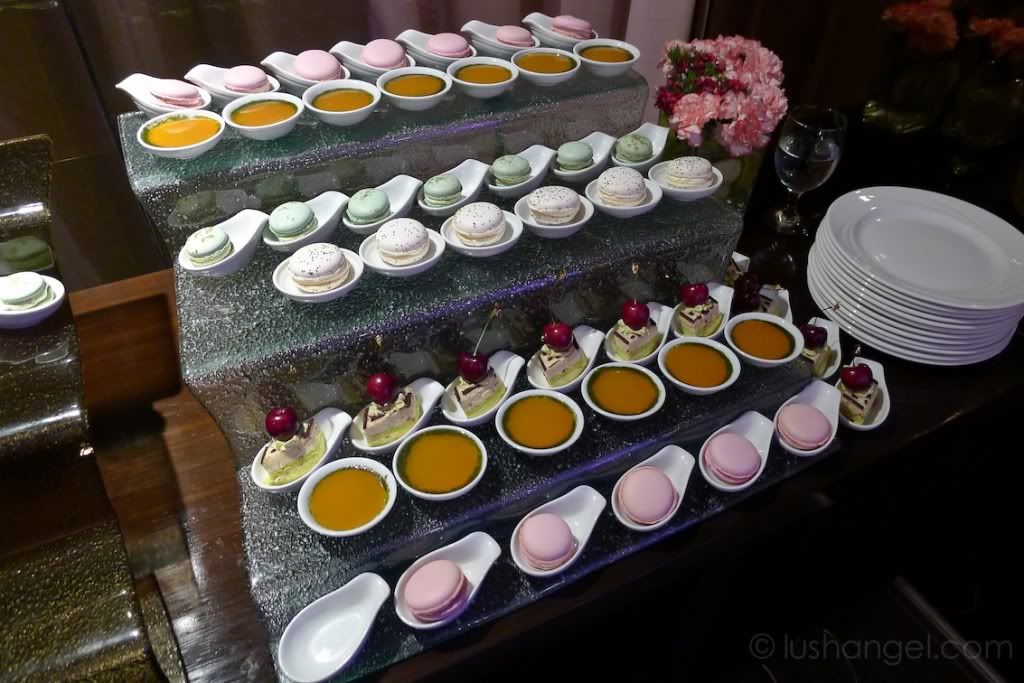 In the middle of our dinner, the program was started by Jacque Yuengtian, Brand Manager, and Jules Gollayan, Assistant Brand Manager.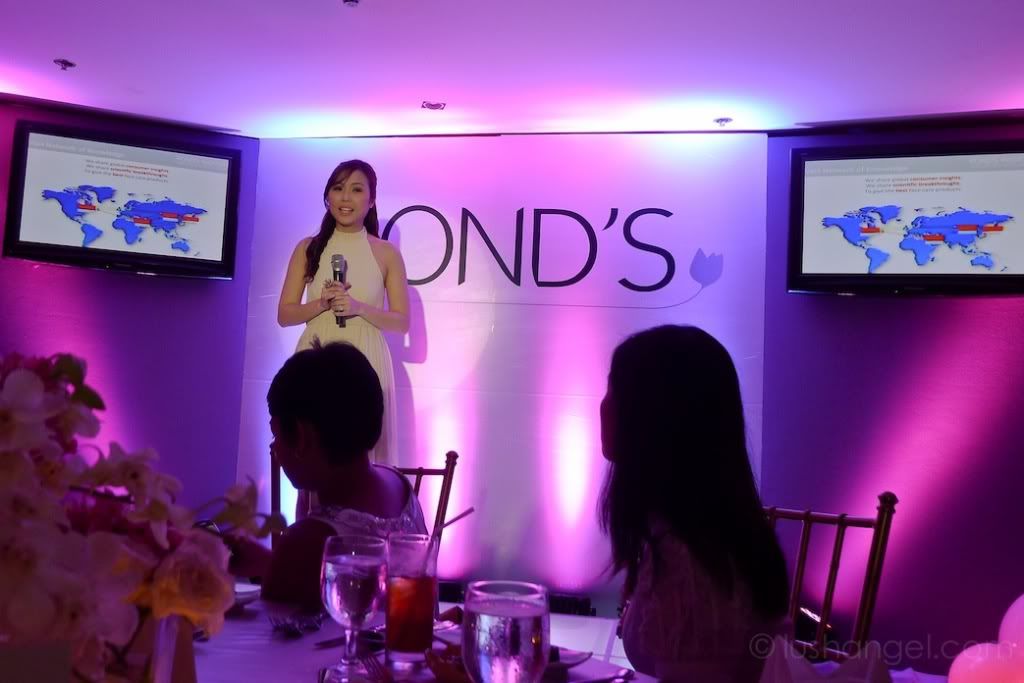 Dian Yu, Assistant Brand Manager, continued to discuss more about Pond's and their anti-aging line, Age Miracle.
To talk about the science behind the new Pond's Age Miracle and Pond's Flawless White, Dr. Helen Meldrum was there. She also showed before and after photos of those who tested the products.
Later on, the new Pond's Age Miracle and Pond's Flawless White were unveiled behind the curtains.
How will this affect the loyal and satisfied consumers of these two product ranges? Will they still continue to love them despite the reformulation? The Pond's team assured us that they still use their current formulation. Reformulation doesn't mean completely changing what already works. With their continuous research, they simply add more ingredients that could possibly make their current products even better.
So what's new?
Pond's Age Miracle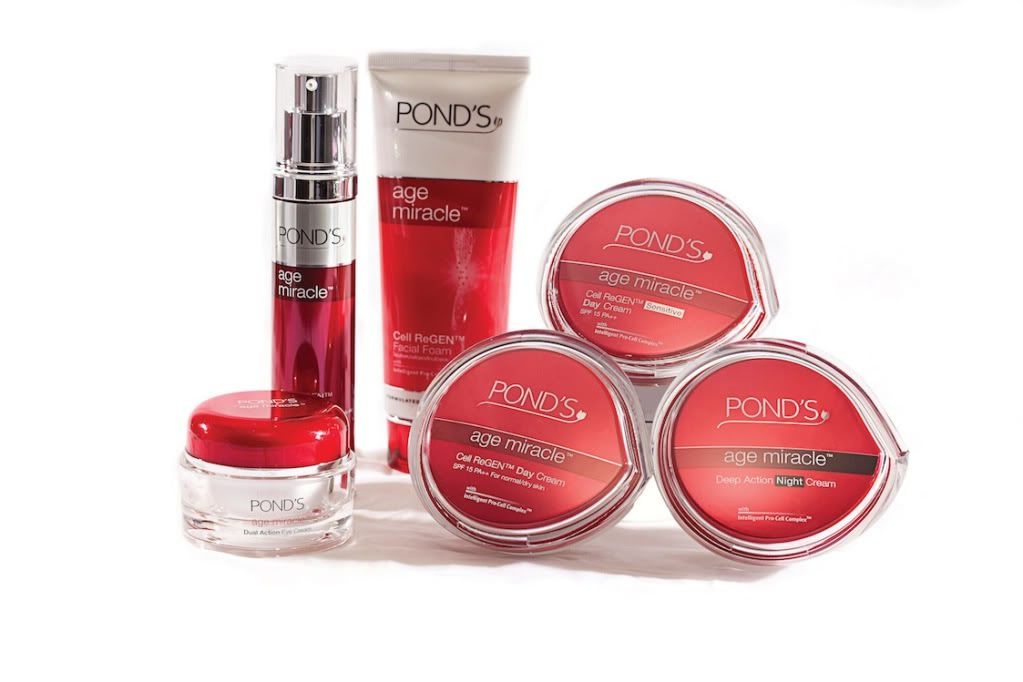 Offering their most revolutionary formulation in anti-aging to date—New Intelligent Pro Cell Complex™—Pond's institute gives your skin the chance to boost its skin renewal power. It combines the power of up to six bio-actives and the natural processes of your skin to comprehensively ensure that age simply cannot catch up.
These six bio-actives include:
CLA, the miraculous ingredient that stimulates skin cells thus promoting faster cellular turnover;
Retinol, the best-proven ingredient that works to produce and repair collagen;
Two Retinol Boosters that accelerate epidermal rejuvenation;
Alpha Hydroxy Acid (AHA) which exfoliates skin by removing skin-dulling dead cells;
Glycerine which moisturizes the skin;
and 12HSA which works deep within skin to renew skin cells and adapts to the unique genetic framework of skin.
With the new Pond's Age Miracle, you can look up to 10 years younger!
I've actually been using the Pond's Age Miracle Day Cream and I'm loving it!!! I shall post a review about it soon. 😀
Pond's Flawless White
A breakthrough innovation in skin-lightening, the new GenActiv™ Formula in the new Pond's Flawless White is a result of 10 years of research on more than 20,000 gene codes in the Pond's Institute. They discovered that a certain set of genes influences skin darkening by triggering melanocytes – the melanin producing cells – to produce more melanin that eventually makes skin darker. The new Pond's Flawless White combines Niacinamide with 12 HSA, two potent ingredients, which goes deep down the skin's basal layer – preventing genes to trigger melanin production. This and other vital whitening ingredients such as SPF 18 PA++, Allantoin and Optics System make the new Pond's Flawless White Pond's most advanced and effective whitening technology yet. The result? Spot-less white radiance like never before.
Before the launch completely ended, Pond's announced another surprise. An iPad giveaway! So, who's the lucky gal to take home this baby???
None other than the forever lucky, Nikki!!! 😀 Woot! Congrats dear! 😀
Here are more photos during the event.
with Nikki…
Wishing her hand around my shoulder gives me some luck… LOL! Actually, I think she already showered me some. Good news came to me the week after! Thanks for the luck girl! You know what it is! 😉
with the gorgeous, Apples Aberin, Pond's Global PR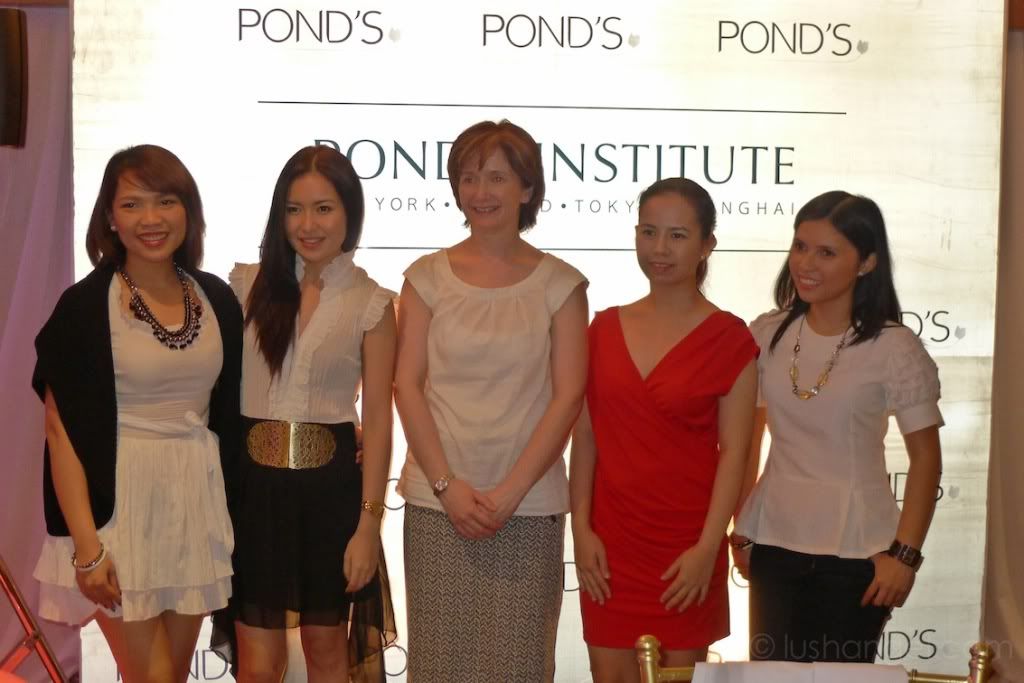 with the fellow beauty bloggers and the Pond's team
Thank you Pond's! 😀
P.S.
If you haven't joined my Valentine's giveaway, check it out HERE. I'm giving away some Pond's Flawless White products. Take note though that these aren't the new formulation yet.