I was invited by Benefits Style Salon to try out some of their services. It is not really a new salon in Eastwood City. It was established in 2007 in Timog, Quezon City and moved to Eastwood Citywalk back in 2009.
As I entered, I was greeted by the colors pink, purple and green, keeping the mood fun and alive.
The salon looks squeaky clean with the white walls and mirrors around.
Having my "intensely" chemically treated hair, getting a hair treatment is an obvious choice. They actually have several hair treatments available. Some focus on hair alone, while others on dry scalp. The receptionist said, hair spa targets both so I decided to go for it. I always focus on nourishing my hair. It's about time for my scalp to be treated as well.
The moment I sat down, I was offered something to drink. After my shampoo, the treatment was slowly brushed and lathered on my hair. I hate it when my hair attendant seems to be in a rush. I have very thick hair, but my attendant patiently made sure she was able to pass through all my strands. I even got a really relaxing massage! 😀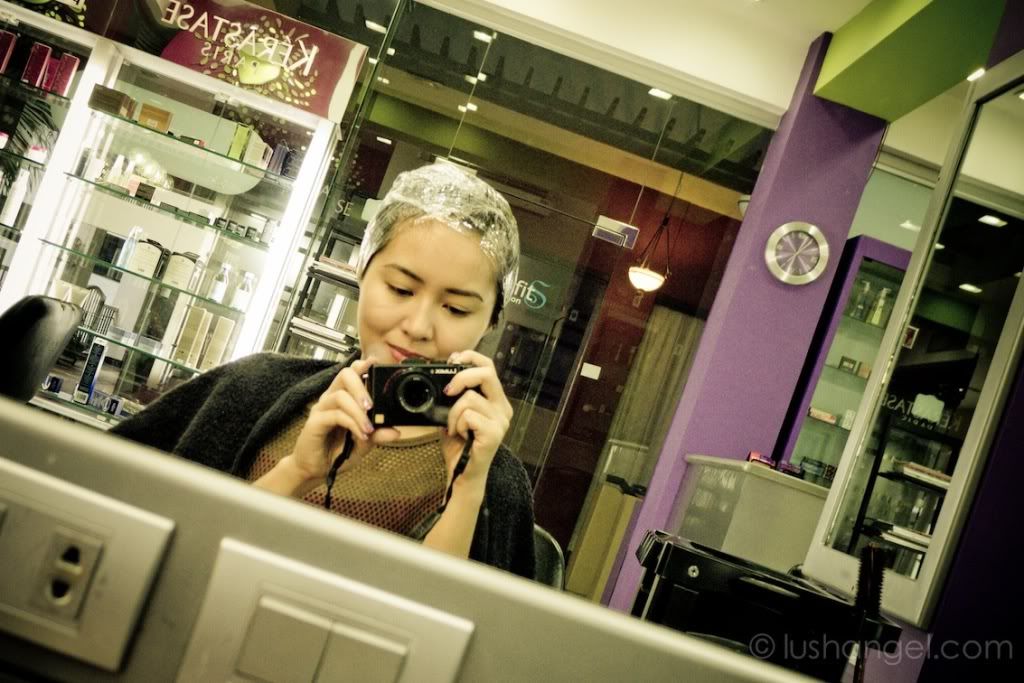 The entire hair spa treatment lasted for about an hour. Here's my hair right after…
By mere looking at my hair, there's no noticeable difference. When I touch it though, it's extra soft! 😀 Thank you Benefits Style Salon! It was definitely a much needed hair spa! 😀
Oh, and Benefits Style Salon has an ongoing promo until March 31, 2012. Get 50% off on rebond, relax, digital perming, full head hair color and regrowth.
Benefits Style Salon
2nd Flr., Fashion Square Bldg.
Eastwood Citywalk
Libis, Quezon City
(632) 421 6961
(632) 421 6965
You can also visit their FB page for more info: https://www.facebook.com/BenefitsSalon