It's getting hotter and hotter here in Manila and it's so perfect to get away and hit the beach. Oh dear, I miss the sun, the sand and the waves! And since there's so much to celebrate and it's been a while since I was allowed to get some tan, I've started planning for a couple of beach trips! Wee, and the excitement begins…! This is why a love package from our friends from Jergens came just in time. 🙂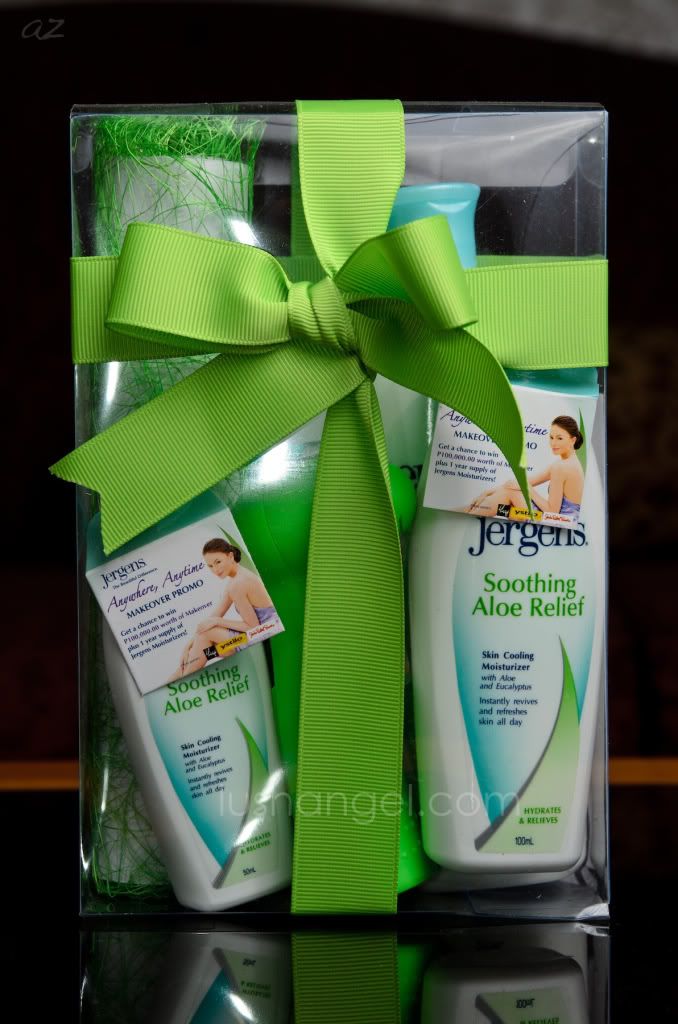 With this very hot weather, I know a lot people skip putting on lotion since a layer of cream on the skin can feel sticky and even hotter. But what about our dull and dry skin after getting too much sun exposure? What if I tell you there's such thing as a cooling moisturizer? Now, that's cool! It's exactly what we need in times like this!
Jergens Soothing Aloe Relief Skin Cooling Moisturizer has aloe vera, cucumber, and eucalyptus which are known to have soothing effects on dry skin. It can instantly cool down, revive and refresh skin when sun, wind and cold take their toll.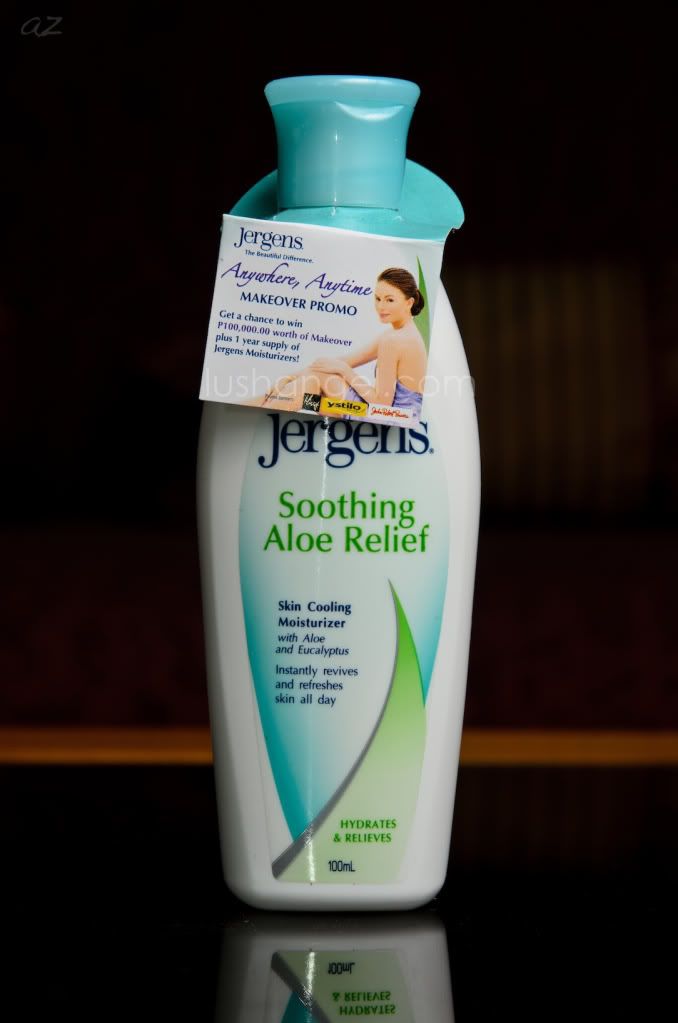 It comes in various sizes 25ml, 50ml and 100ml to keep us hydrated anywhere, anytime.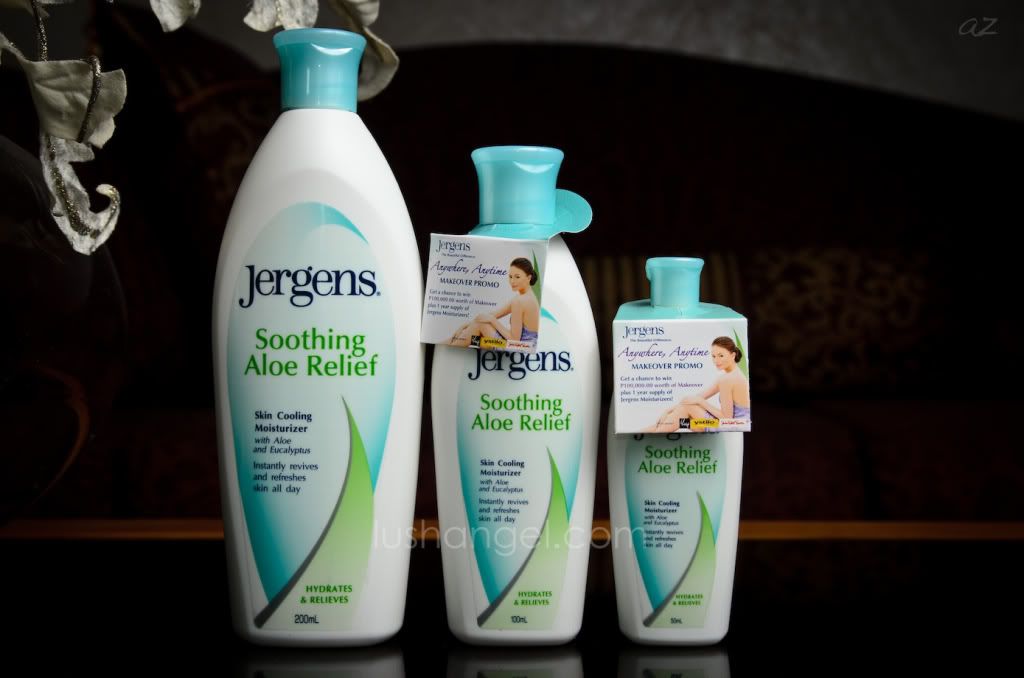 Oooh, and the package included this cute portable fan. Thank you, Jergens, for helping me beat the heat this summer! 😀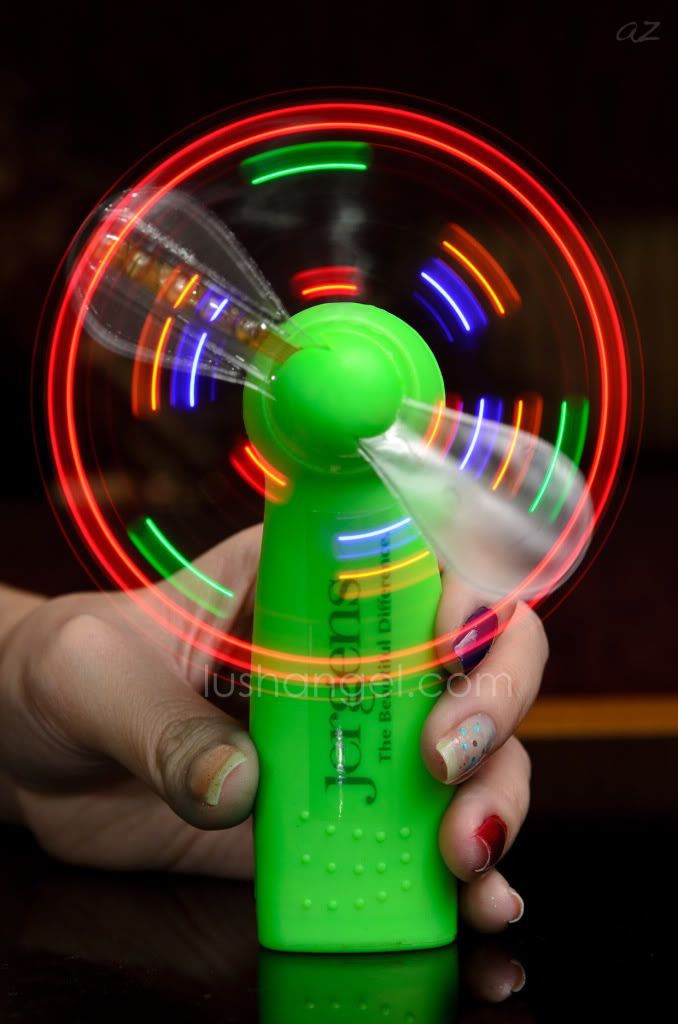 Visit Jergens Facebook page for promos and skin care tips.
Jergens Soothing Aloe Relief Skin Cooling Moisturizer is available in selected health & beauty store, department stores and supermarkets nationwide.