I rarely use after-shower or leave-on hair products. With my extremely chemically treated hair though, I think I now should. When I say "extremely", it's not an exaggeration. Just two weeks ago, my hair was dyed again. I was sitting inside the salon from 10am to 9pm. I didn't had my hair rebonded or permed. As to why it took that long, my hair was semi-bleached and dyed seven times (permanent hair color, then semi-permanent for the last two tries). Hair stylists were all amazed how strong my hair is that it could take all the chemical treatments they've done. Of course, with all that my hair have been through since last month, having frizzy hair is unavoidable. I'm back in the process of conditioning my hair, which could take me months once again. This is why Bed Head TIGI After Party is too perfect to try out in my current hair condition. How did it perform? Read on.
Product Information
The perfect party product. After-Party hair creme for silky, smooth, shiny, healthy looking hair. Control the funky fly-aways and silk-ify your hair.
To use: Work the desired amount between palms of hands and smooth onto dry hair. Style as desired. Can also be used in wet hair to cut drying time.
I love it because…
it comes in really cute hot pink bottle.
with the pump, it's easy to control the amount of product I want to dispense.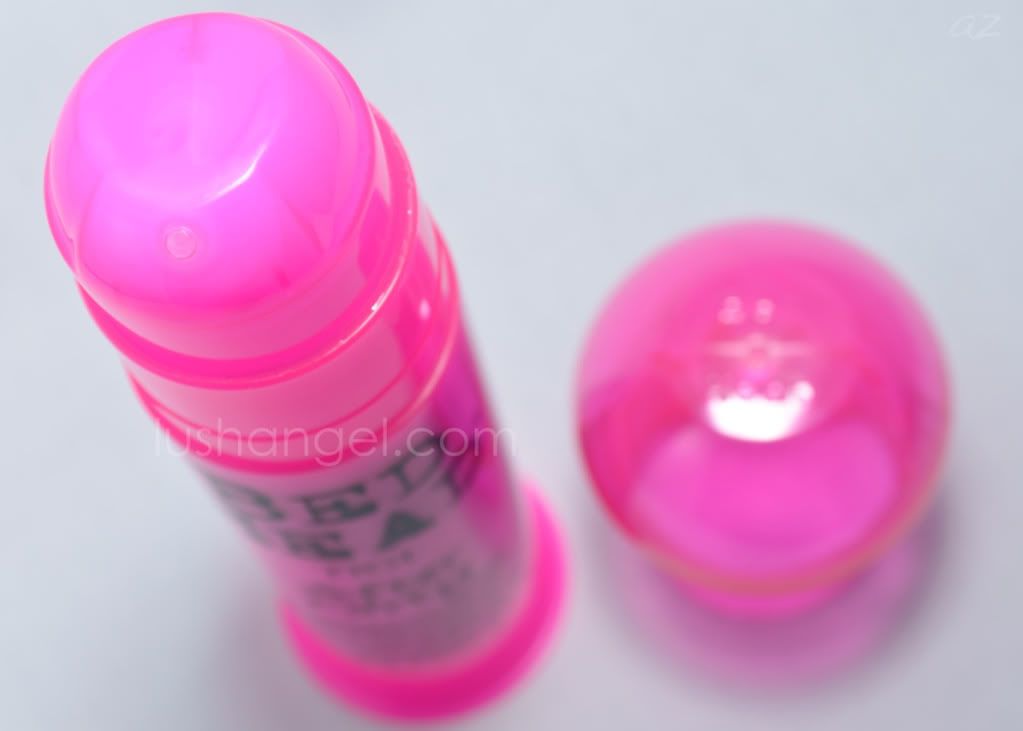 it has a really nice, sweet, fruity scent. It's quite strong though, which can be a turn off to some.
a little goes a long way. All I need is a dime-size amount of product for my thick hair.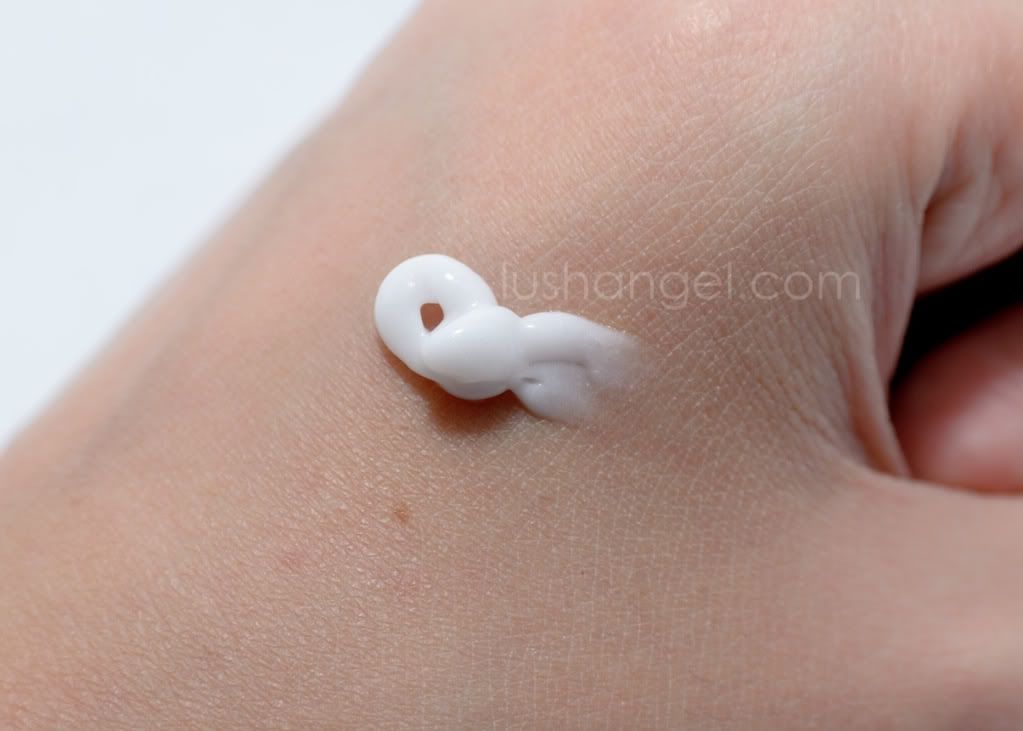 it smoothens out my frizz and baby hairs, keeping my hair looking straight and healthy.
it makes my hair extra soft and silky.
it leaves my hair shiny. My red hair looks even more vibrant.
my hair doesn't feel heavy at all. It's as if I didn't put any product.
the cream isn't sticky. It glides on smoothly onto my hair.
I wish…
the cream's scent lasts on my hair the entire day. Well, my hair doesn't end up smelling bad. It's just unscented.
it's cheaper. It's priced at PHP 1,720 for a 100ml bottle. It's justifiable though as Bed Head can be considered a high-end salon product.
it doesn't have the tendency to make hair looking greasy. Actually, it won't happen unless you put too much product. A small amount of this smoothing cream can make your hair silky and shiny. Too much of it would seem like you didn't shampoo for more than a day. 😉
Application Tips
Work with a dime-size amount of Bed Head After Party between palms of hands. Smooth onto dry hair from mid-shaft down to the ends. Add more cream, if needed. Smooth out baby hairs with the excess product on your palms. Remember not to put too much cream or your hair might look greasy.
Overall
With my dry and damaged hair, Bed Head TIGI After Party surprisingly worked for me! Getting frizzy ends is inevitable with all the chemical treatments my hair went through since last month. Honestly, I never thought that a hair product could actually tame them. The moment I smooth the cream onto my hair, I can feel the sudden change of my hair's texture. It becomes extra soft and silky in an instant. Without the product, my ends look dull and dry. They're sticking out everywhere due to frizziness. I noticed how Bed Head After Party tamed my frizz, plus giving my hair extra shine. There are still a few stubborn ends, but the smoothening cream has made a huge difference that even my dear bf noticed! The only drawback for me is the price. Although, with the wonders it can do to my hair, I don't think I can live without it until my hair goes back to its healthy state. PHP 1,720 for a 100ml bottle may sound expensive, but it could last me for several months. I prefer to use it on special occasions only, like events. Plus, I don't really need much for the product to work. 😉
I strongly suggest Bed Head TIGI After Party for those with dry and frizzy hair. It can give your locks that shine you need, without the greasiness and heavy-feel. The softness it leaves on your hair is definitely a bonus.
To see how Bed Head TIGI After Party works on me, my last two photos in my previous post can be a perfect "Before and After". In fact, I don't need to tell you on which photos I didn't and did use the product. It's pretty obvious. 😉 Below are more photos of my hair with the smoothening cream applied.
Yes, my hair is now short!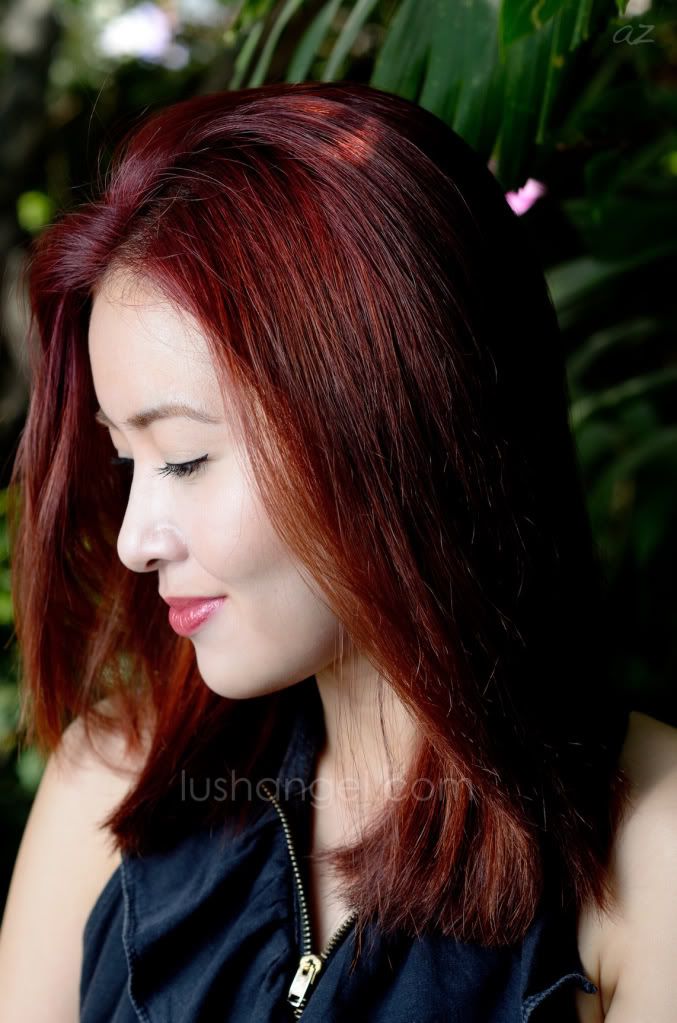 There are still stubborn frizzy ends, but this is definitely more manageable than not putting on Bed Head TIGI After Party.