I almost forgot to share my makeup in my Color Mix outfit post. My bad! If you've seen that post, you've probably noticed my colored eyeshadows even from a far.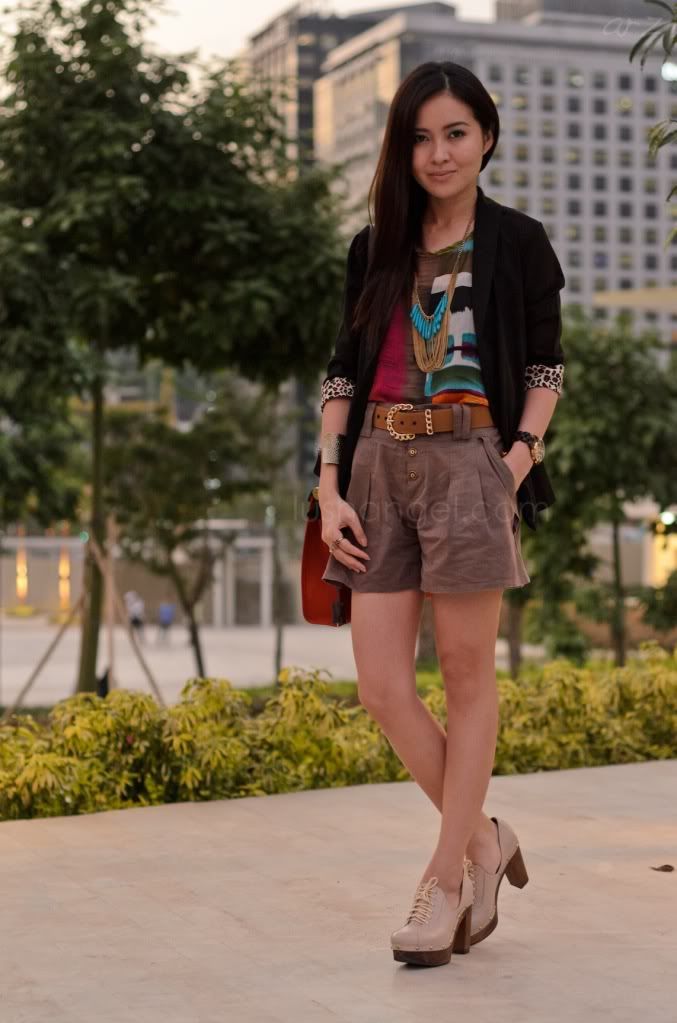 Here's a closer look and how I did it…
I primed my face using Smashbox Photo Finish Light Primer, then used Lancome Maquiliquide UV Infinite for my foundation. For undereye and blemishes, I used Make Up For Ever Lift Concealer #3. I then patted Make Up For Ever Super Matte Loose Powder #14 all over my face. I filled in the gaps of my brow with The Body Shop Brow & Liner Kit, then evened out the color of the hair strands with MAC Brow Set in Beguile.
I primed my eyes with Make Up For Ever Lift Concealer #3 to prevent my eyeshadows from creasing all throughout the night. Now, what's my secret with my lovely Turquoise eyeshadows? It's the magic of Venus and Mars Mineral Eyeshadows in Tidals! I'll be posting a review soon! Using a big eyeshadow brush, I patted this color all over my lids. I then used a blending brush and another V&M Mineral Eyeshadows in Dementia for my eye contour. I used a dark violet eyeshadow from a Lancome quad palette on the outer-v and inner corner of the eyes. Lastly, I brushed on a shimmery beige color from the same Lancome quad palette to highlight my brow bone.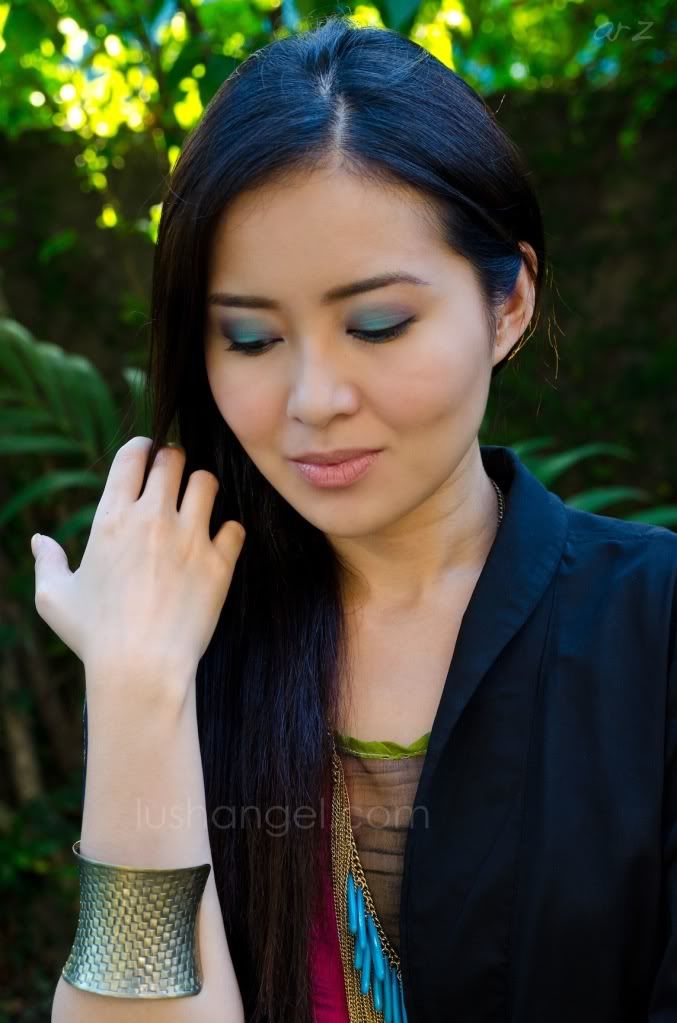 To finish off the eye makeup, I used Revlon ColorStay Eyeliner to tightline and for my lower lash line. I also ran the eyeshadows along my lower lash line- dark violet (one-fourth of the eye from the outer corner), Tidals (a little more than half of the eye from the dark violet), and highlight color (on the inner corner of the eyes until Tidals). I then used Bobbi Brown Long-Wear Gel Eyeliner in Black Ink for my upper lash line. Lastly, I curled my lashes and brushed through Revlon Luscious Plumping Mascara.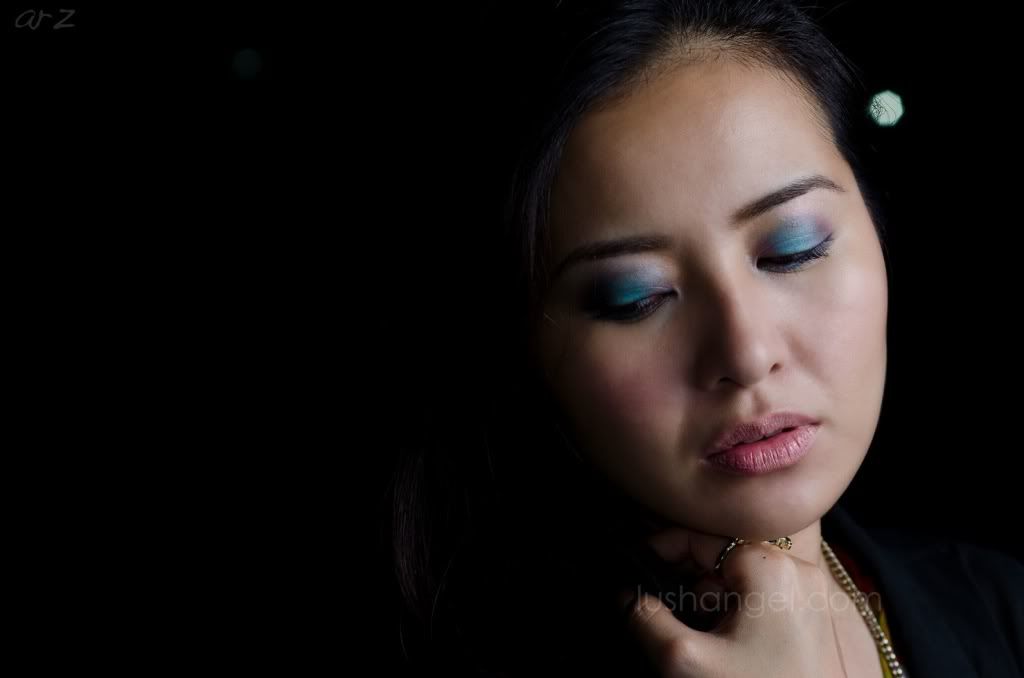 As for my contour and blush, I used Make Up For Ever Sculpting Kit # 2 and NARS Orgasm Blush.
Lastly, I swiped on Shu Uemura Rouge Unlimited Lipstick in Pale Rose.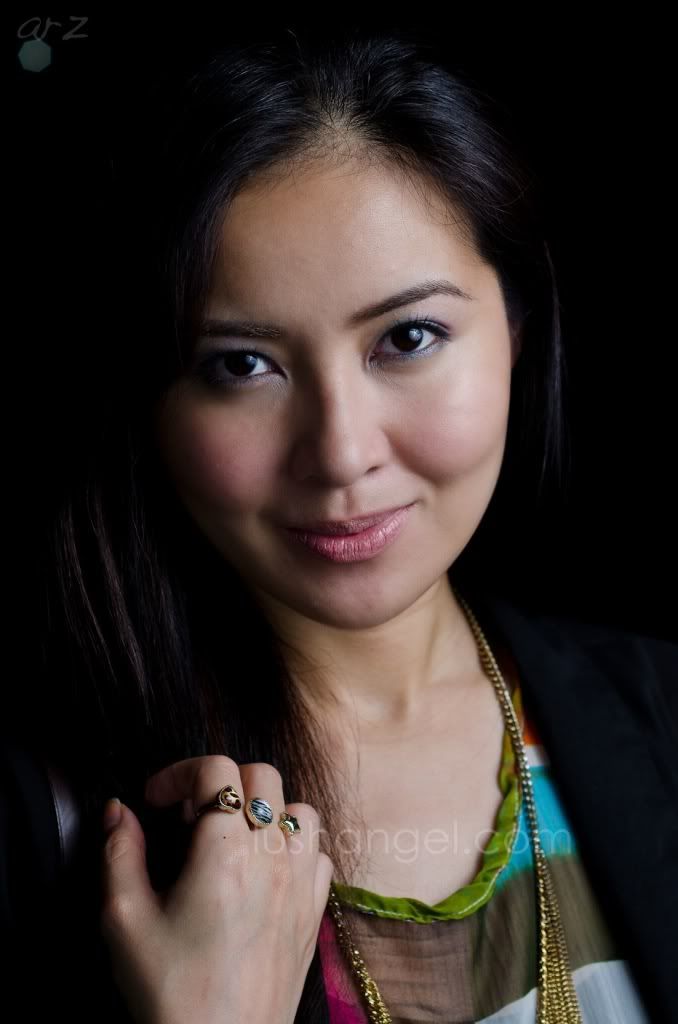 I'm in love with my Turquoise eyeshadows. 😀 Even other people noticed it and loved it, as well! I'll really never get tired of this color. 😀