Looking at the products I used in my makeup tutorials HERE and HERE, you'll notice a lot of them are from MAKE UP FOR EVER. My love for the brand started when I took up a makeup course in their school. I had the chance to use most of their products during classes. At the end of my module, I started hoarding for my personal and client use. Now, you'll probably understand why I get so excited when there's something new from MAKE UP FOR EVER, like the new Rouge Artist Natural I posted. In fact, if you're following me in Facebook or Twitter, you probably know that I attended its launch yesterday. The colors are sooo lovely! I've been contemplating if I should get that gorgeous plum lipstick I tried on. Gaaah, please don't haunt me now! You'll know more about it when I post about the event. Anyway, going back… here's a review of MAKE UP FOR EVER White Definition Instant Brightening Powder Foundation.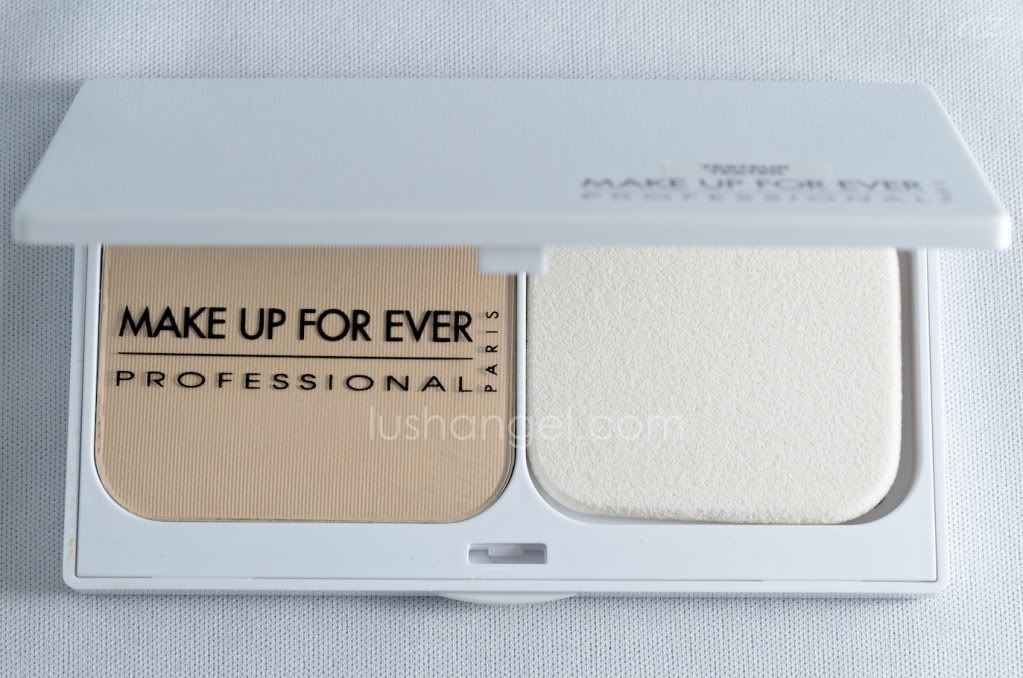 Product Information
White Definition is a powder foundation which gives an instant, intense brightening effect. It sculpts the face, giving it a pure, matte, radiant complexion without blemishes. White Definition has a fine, and very comfortable texture, which keep the skin smooth, fresh and prevents it from deshydratation. For a beautiful, flawless and luminous makeup result.
I love it because…
it has a sleek white compact case with a wide mirror.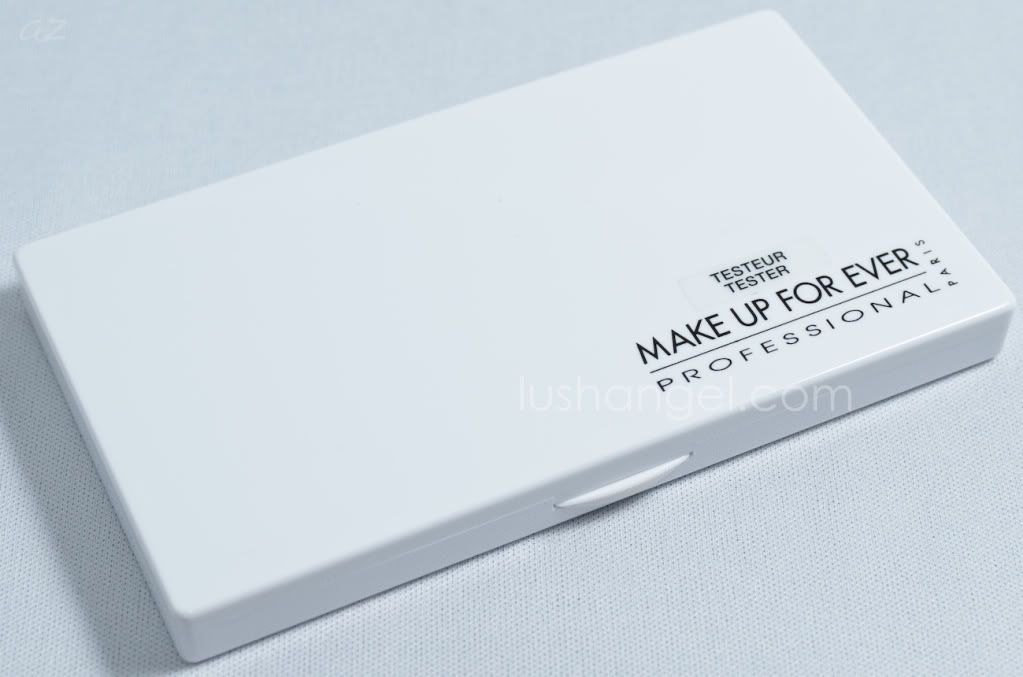 it comes with a unique double-sided applicator- flocked and smooth sponge sides. Use the flocked side for a sheer coverage and the sponge side for a medium coverage.
the powder is finely milled.
it makes my skin glow. It has that instant brightening effect due to its ingredients that's said to reflect light. The powder has those tiny shimmers that are more evident when you look at the powder itself. Once patted on skin though, it's unnoticeable, making it perfect for my oily skin as my face doesn't look shiny. There is just that healthy looking glow.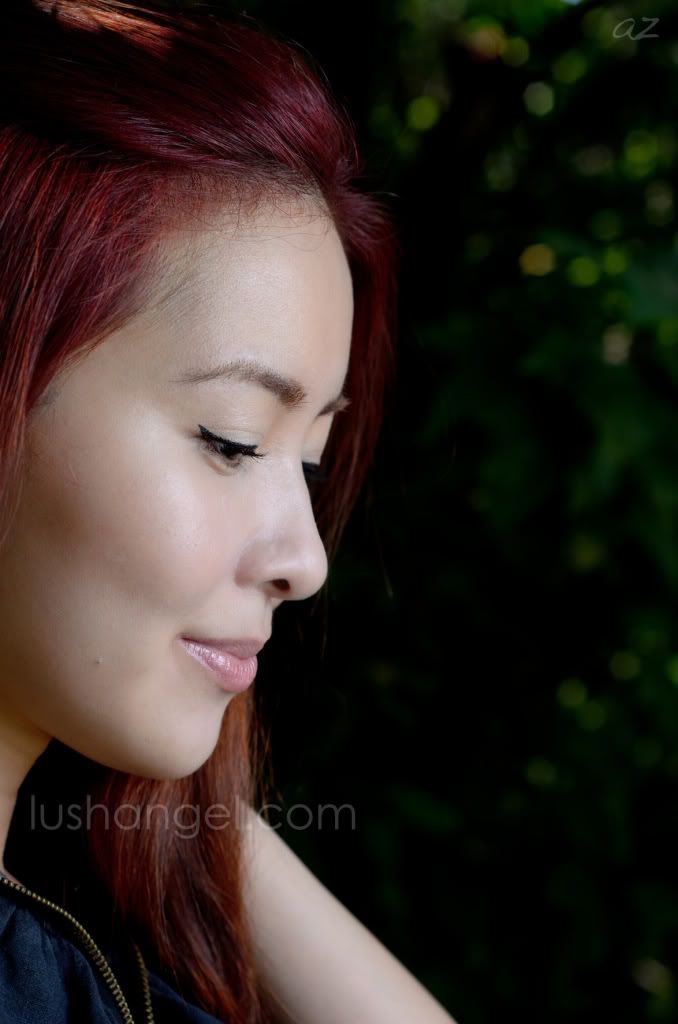 it has sheer to medium coverage, depending on application.
it feels light on skin. I don't feel I have makeup on.
I don't get any allergic reactions or pimples.
it can also be used as a highlighting powder.
it's long-wearing. No need to touch up every now and then. I still get oily but midday touch up will do the trick.
no white or grayish cast on photos.
I wish…
it has more shades. It is limited to 4 shades only- 10, 20, 35 and 40. Those who have darker skin tone may find these shades too light.
it covers my blemishes too. Since it gives sheer to medium coverage, concealer is still needed to hide imperfections.
it's cheaper. It may be pricey at PHP 2,950, but it's expected with MAKE UP FOR EVER being a luxury brand.
it doesn't settle in between lines. This may be a concern for dry skinned individuals. This can easily be avoided if you moisturize and prime your skin before makeup application.
it doesn't oxidize. It darkens a little since I'm acidic. This can be a problem for others who have the exact shade. But since I was given a lighter shade than my skintone, the color becomes perfect once it sets.
powder refill is available. You need to buy the whole compact when you used up the powder.
Application Tips
As a first step, make sure you have cleansed, toned and moisturized skin.
Despite having SPF 30 PA++ incorporated in the product, I suggest applying your sunblock still.
Wash the sponge applicator with gentle soap and water, even when new.
Apply primer to prepare the skin for makeup. For oily skinned individuals, it can also help in controlling oiliness and makeup oxidation.
Apply concealer first on imperfections before putting on MAKE UP FOR EVER White Definition Powder Foundation.
Use the flocked side of the applicator or a powder/ kabuki brush for a sheer or lighter finish and for touch ups. The sponge side can be used for more coverage.
Since it has instant brightening effect, this powder foundation can also be used as a highlighting powder. With a powder or kabuki brush, dust over the points where light touches your face- forehead, nose bridge, and above the cheekbones.
You can also use it to set your BB cream or liquid foundation by dusting it all over your face with a powder or kabuki brush.
Overall
I've been using MAKE UP FOR EVER White Definition Powder Foundation almost everyday since this was given to me. I just couldn't use the sponge side of the applicator or put more coverage because the shade is too light for me. I can only go for a sheer finish to make my makeup look natural. I'm satisfied with its lasting power and its ability to somehow control my oilies. Of course, I still get shiny so blotting sheets and touch ups are still needed. I love how it can be mattifying, at the same time, not leaving my skin looking dull. The brightening effect the powder promises gives me that perfect glow. I've actually been receiving compliments whenever I use this powder. My friends and even my mom thought I've done something new besides my regular facial and peels because of my glowing face. Well, my secret is just the powder. LOL!
I'd recommend this product for fair-skinned girls looking for a makeup that has instant brightening effect and feels light on skin. It's great for all skin types. You just need to do the right preparation before applying the powder. For those with dry skin, moisturize first. For combination/ oily skinned individuals, use a primer that can control oil. If you're on the lookout for a product that can give you that natural glow and price is not an issue, I strongly suggest trying MAKE UP FOR EVER White Definition Powder Foundation. Seriosuly, people around you would notice the difference. 😉
Swatches
flocked side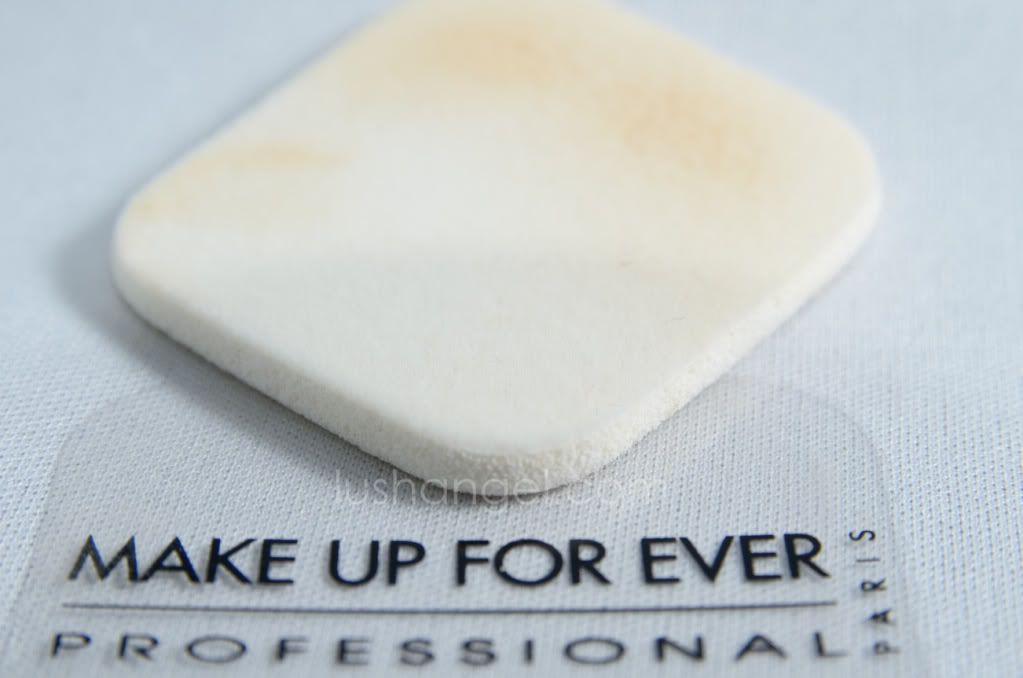 smooth sponge side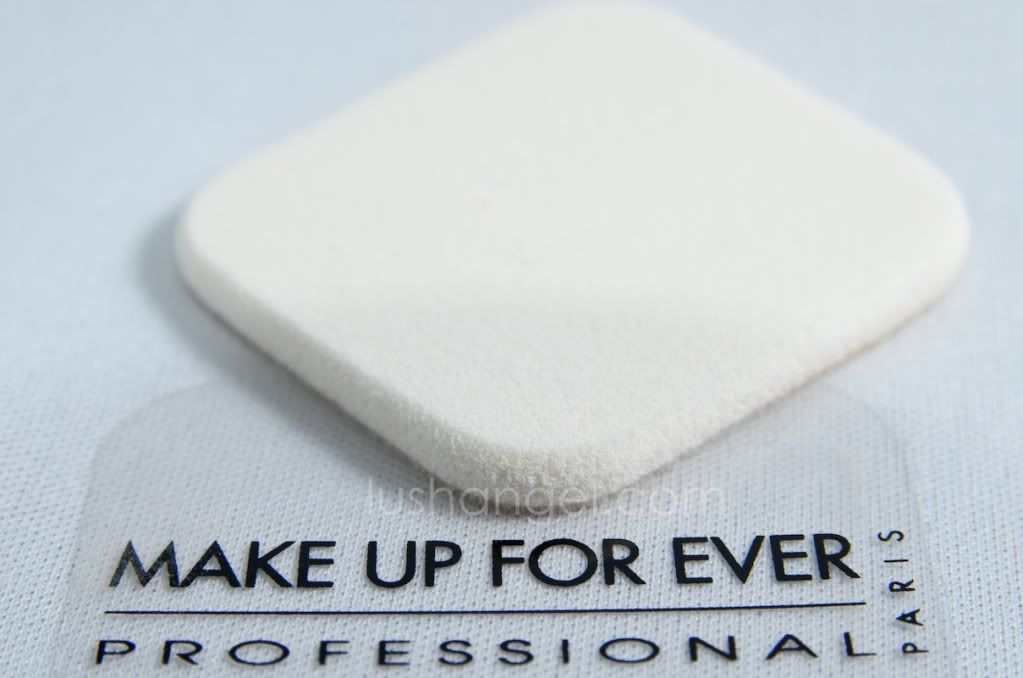 Left: swatched using the flocked side of the sponge;
Right: swatched using the smooth side of the sponge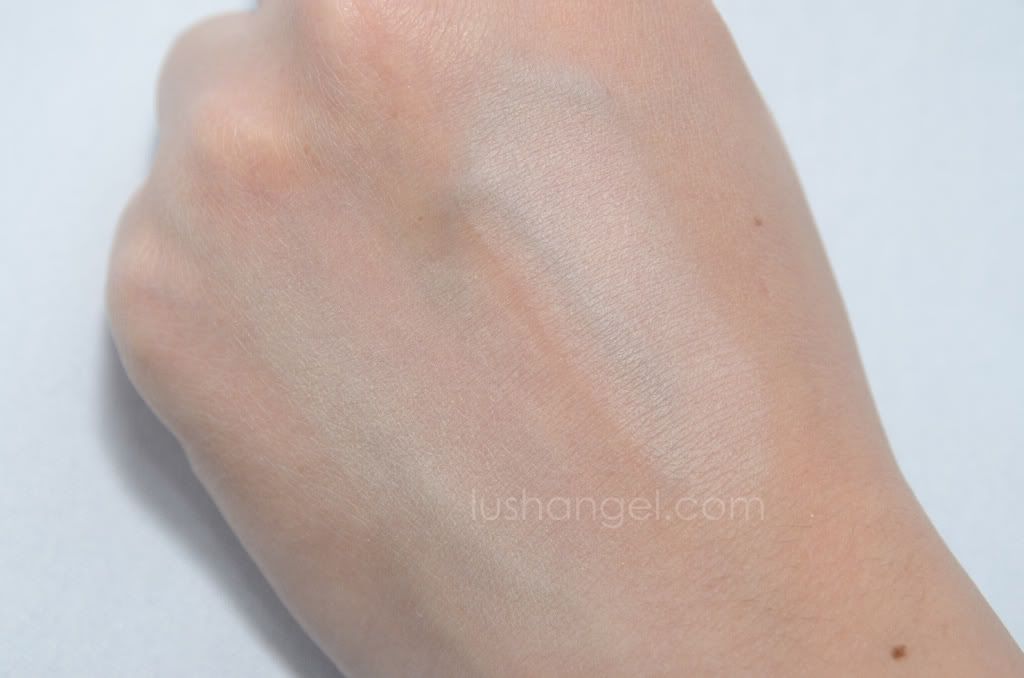 On my face with primer, concealer, contour and blush…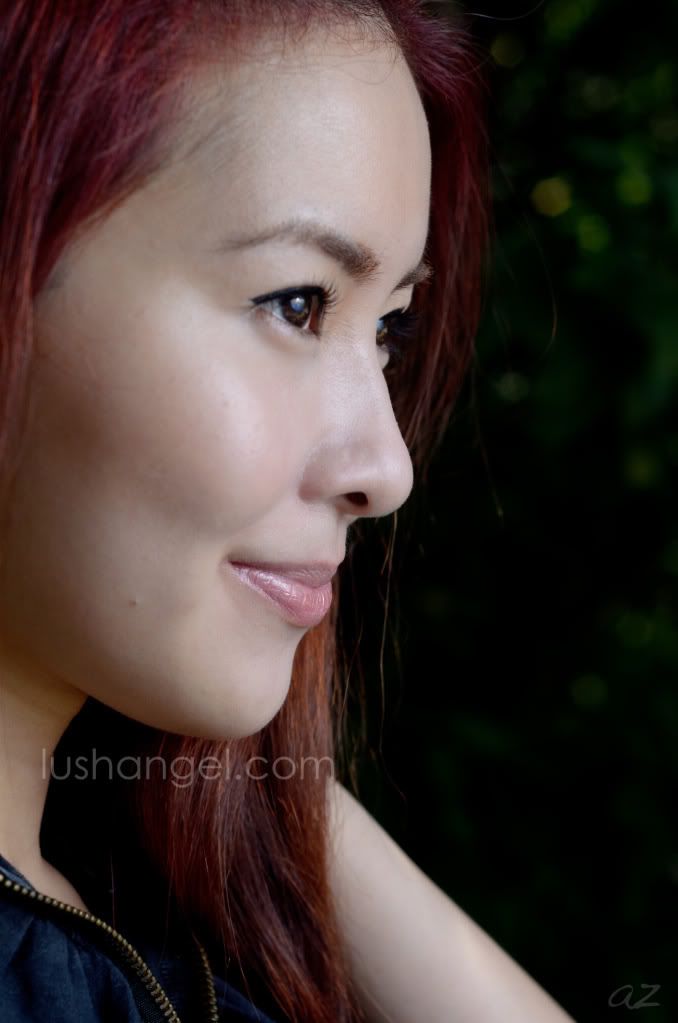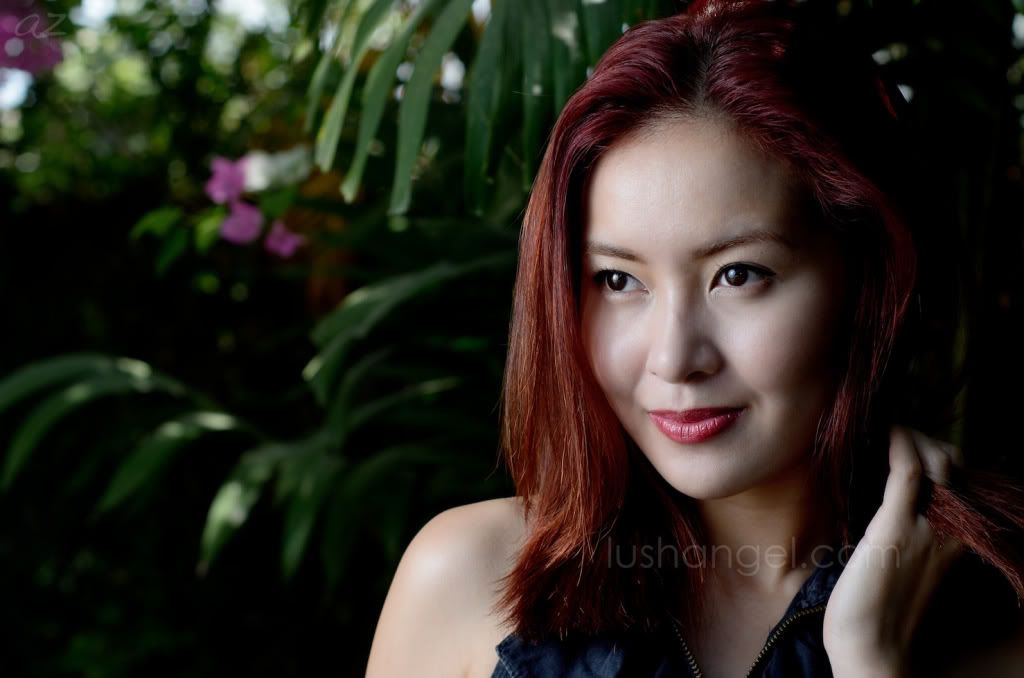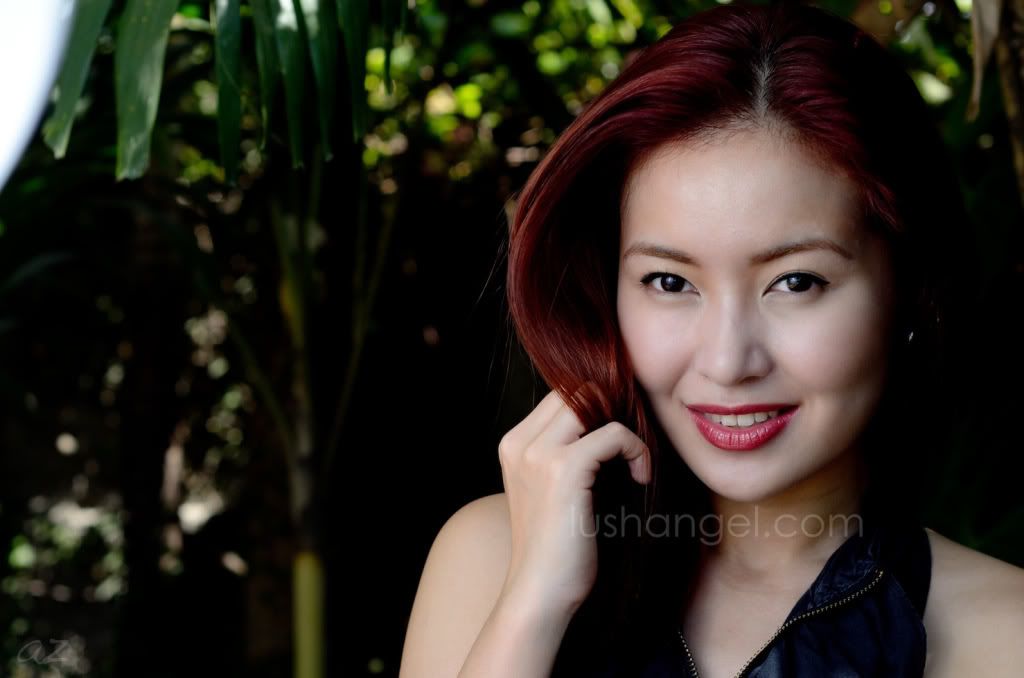 MAKE UP FOR EVER is available at:
• Level 3 Shangri-la Plaza Mall (contact no. 569-5235)
• B:8 Bonifacio High Street, Bonifacio Global Taguig City (contact no. 856-5243)