I've already professed my love for Charm Travel Pro Makeup Brush Set when I reviewed it HERE and even made a video of the use of each brush HERE. Yes, to do a video (which I've never done, by the way) just shows how much I love the set! 😀 My dear friend, Sophie, made it even more irresistible with the limited edition Charm Sonia Travel Pro Brush Set! Again, congratulations to Soph for coming up with this ultimately chic and trendy travel brush set! 😀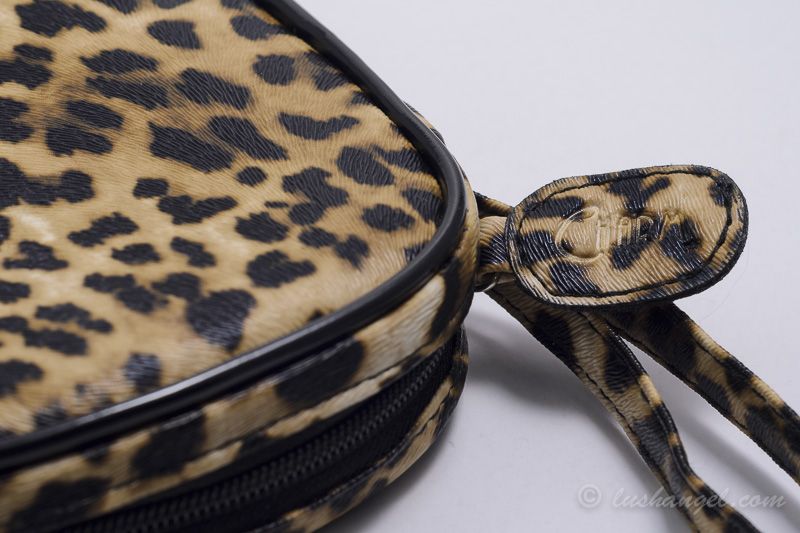 Sonia came from the name of Sophie's mom. How sweet is that?! This lady never fails to remember all her loved ones in her achievements. I'm so lucky to have known her through blogging. She's such an inspiration to all!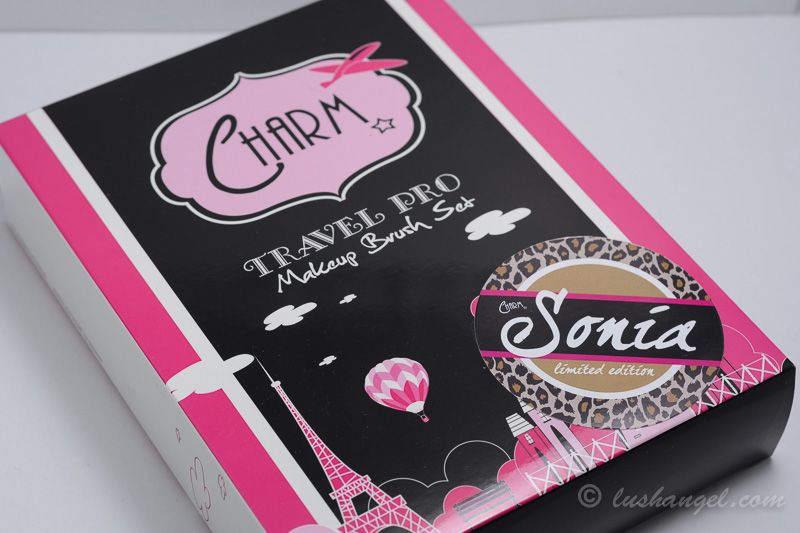 The packaging is the same as the original Charm Travel Pro Brush Set v3. It features different landmarks across the globe, which screams T-R-A-V-E-L!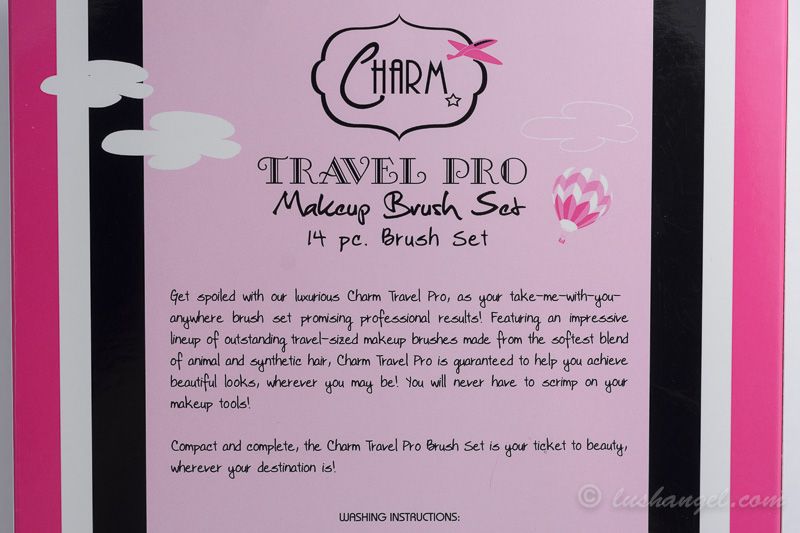 The surprise happens once you open the box! It has a new trendy casing, which I'm sure a lot of the ladies would want (even if you already have the faux crocodile pouch). It's really irresistible!!! Ahhh… 😀 😀 😀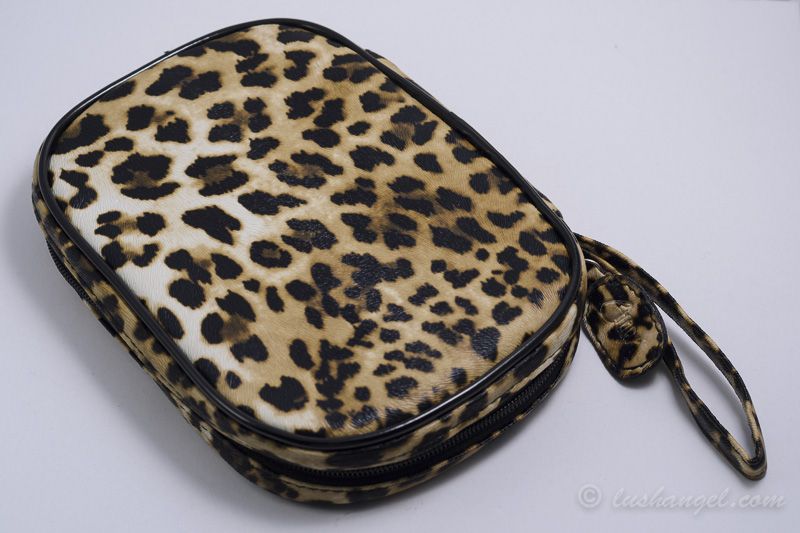 The brushes inside are exactly the same as the original Charm Travel Pro Brush v3, which I reviewed individually in THIS POST. The brushes are made from animal and synthetic hair. The only difference is the gold and black combo of the handles, instead of the pink and black. Well, it looks more sophisticated, which goes very well with the leopard print casing.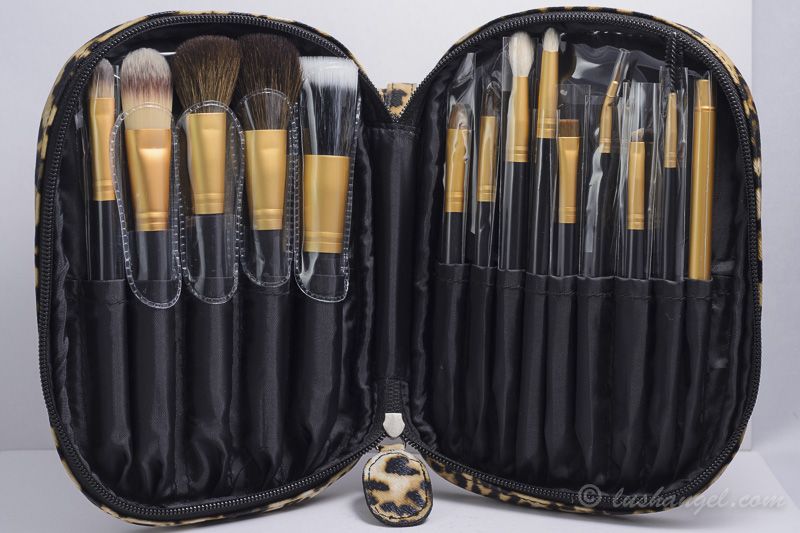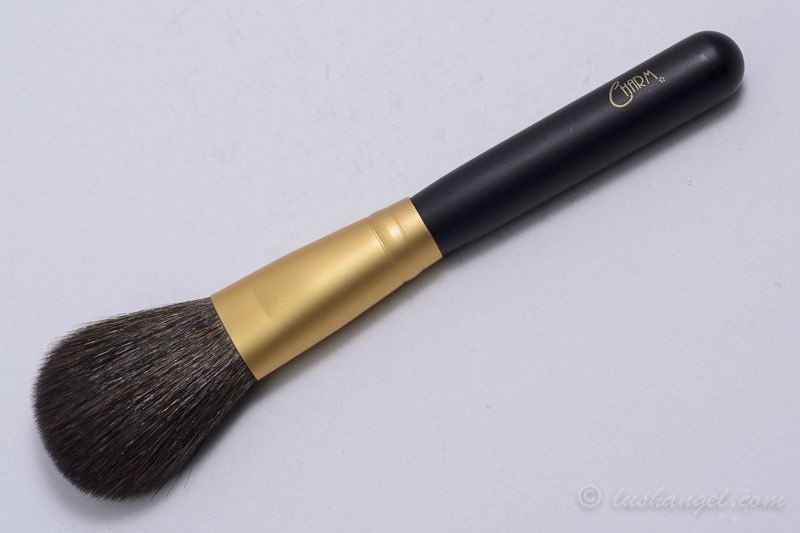 If you've been a follower of my blog, it's pretty obvious how much I love animal prints! Ummm… Can I make Sonia as my clutch??? LOL! Please!!! 😀 It's matchy-matchy with my outfit!!!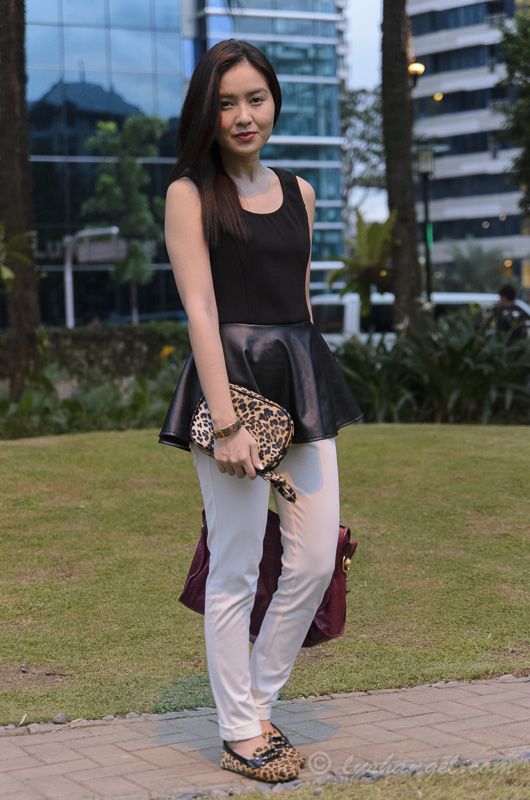 Seriously, it can pass as a chic clutch bag, don't you think?!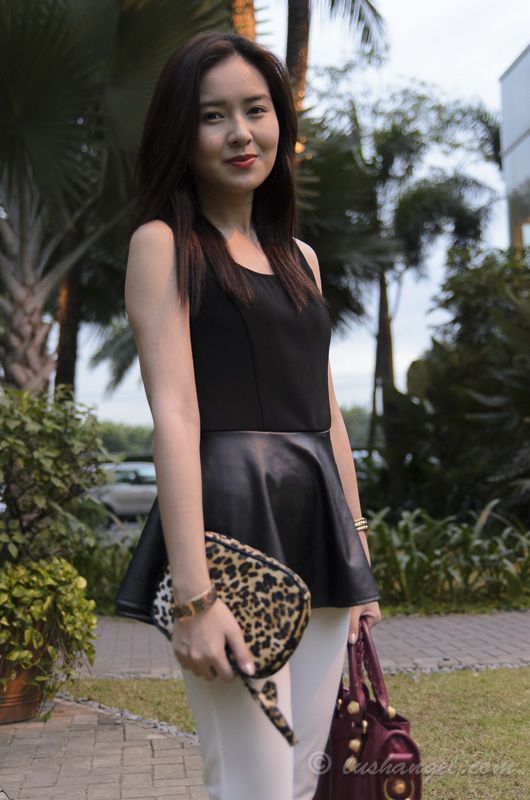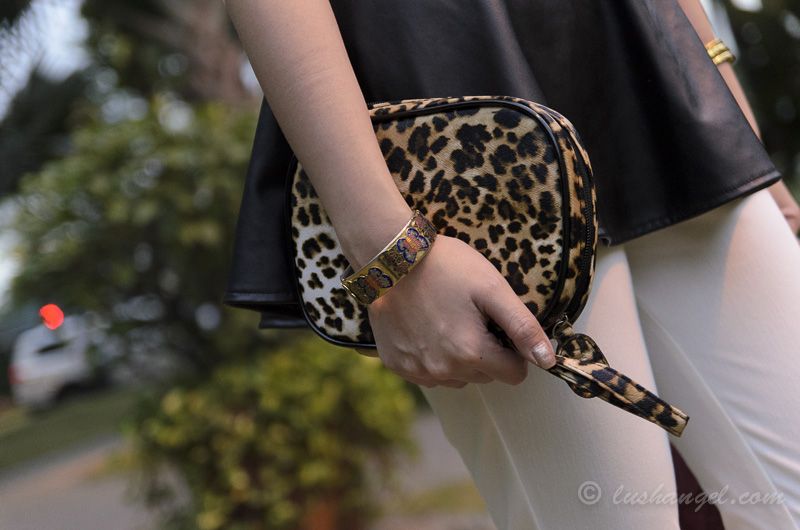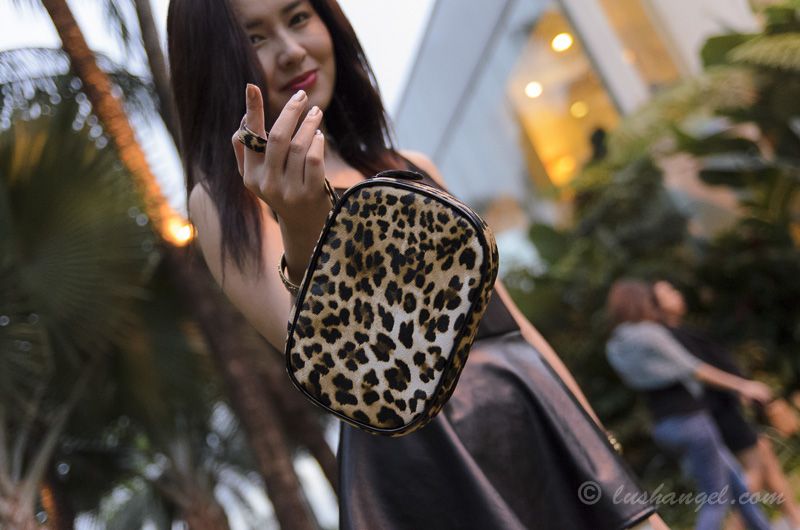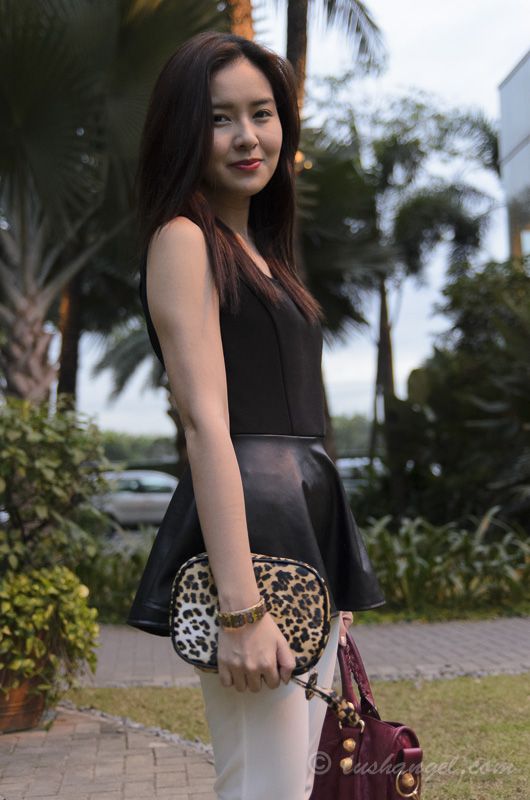 *More information about my outfit in my Fabric Mix post
Anyway, enough of my craziness! Let me give you some good news! Beauty & Minerals is giving 20% off until February 28, 2013! Charm Sonia Travel Pro Makeup Brush Set's original price PHP 2,750 is down to PHP 2,200! Now is the perfect opportunity to own a Sonia before it goes back to its original price. 😉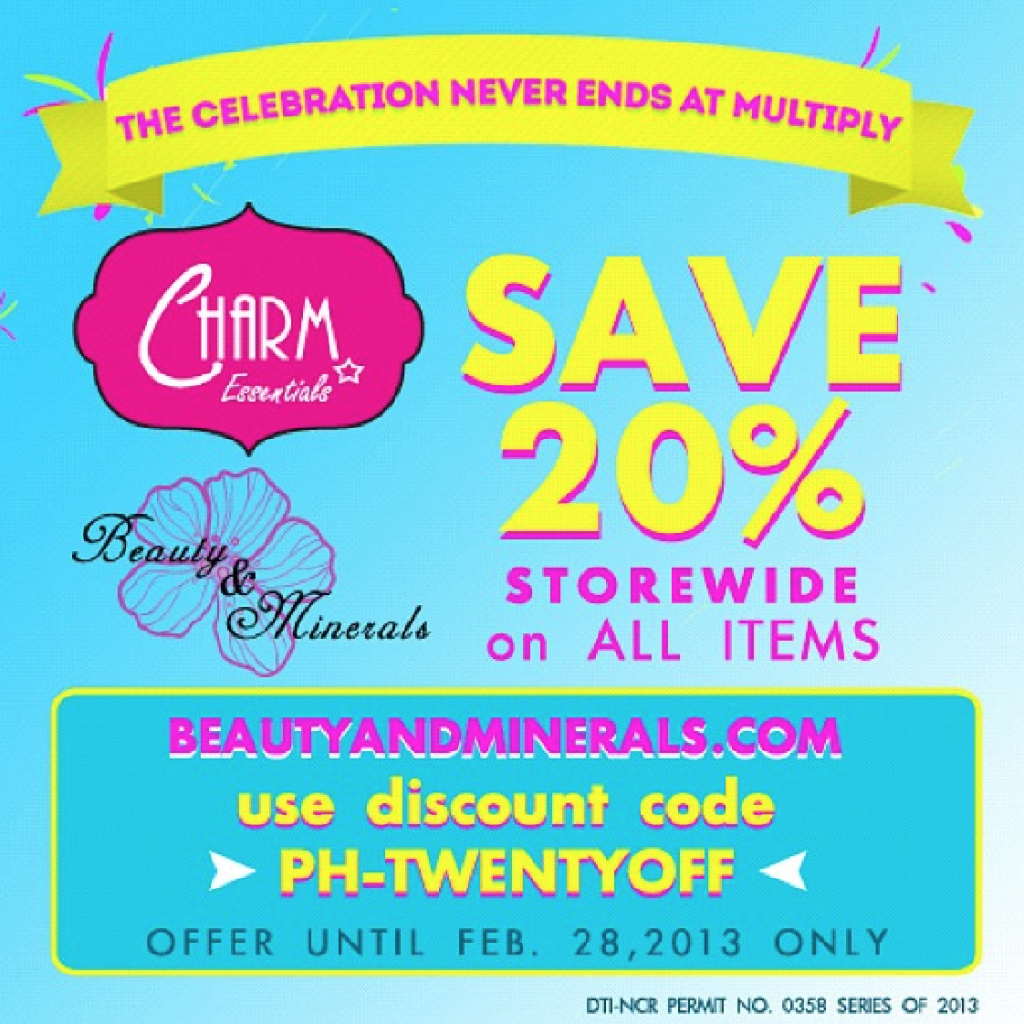 For instant beauty, fashion, travel, foodie, or random updates from me, LIKE lushangelblog on FACEBOOK, FOLLOW  lush_angel on TWITTER and lush_angel on INSTAGRAM.