I'm not talking about the controversial "mix and match" issue of a local clothing brand. My title is just so apt with what I'm wearing- MIXING AND MATCHING PRINTS! How about tribal, polka dots and stripes? Sounds odd? Here's what I came up with…
So as not to look overly done, I chose a plain cream top.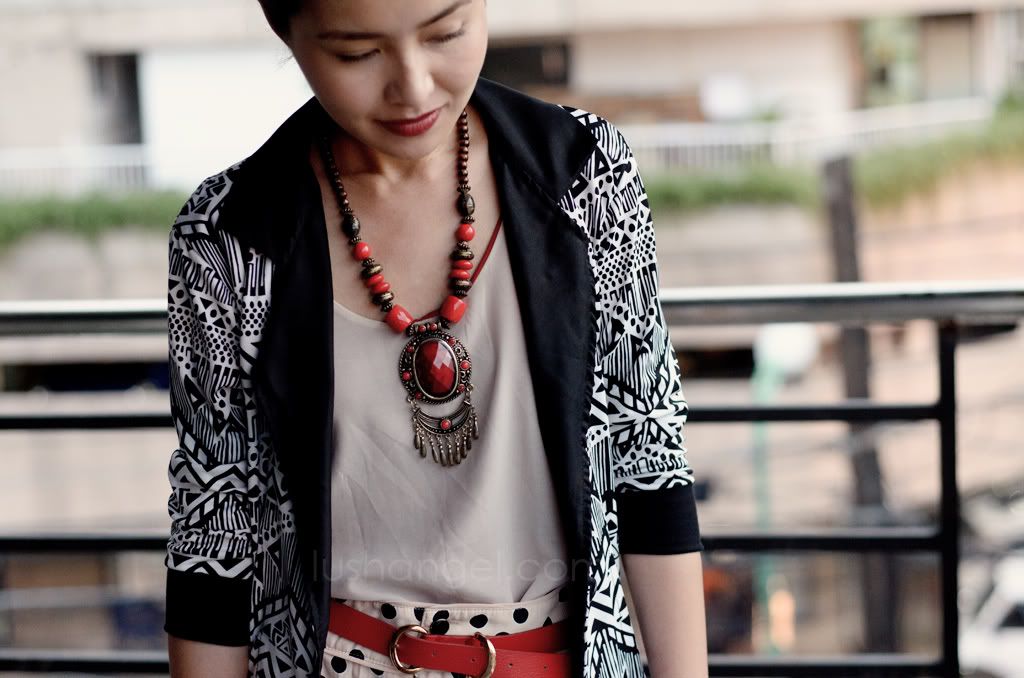 Sorry, I had to wear the aztec blazer again as seen HERE and HERE. I know, it's overly used already. I just love it so much. It's so NOW! LOL!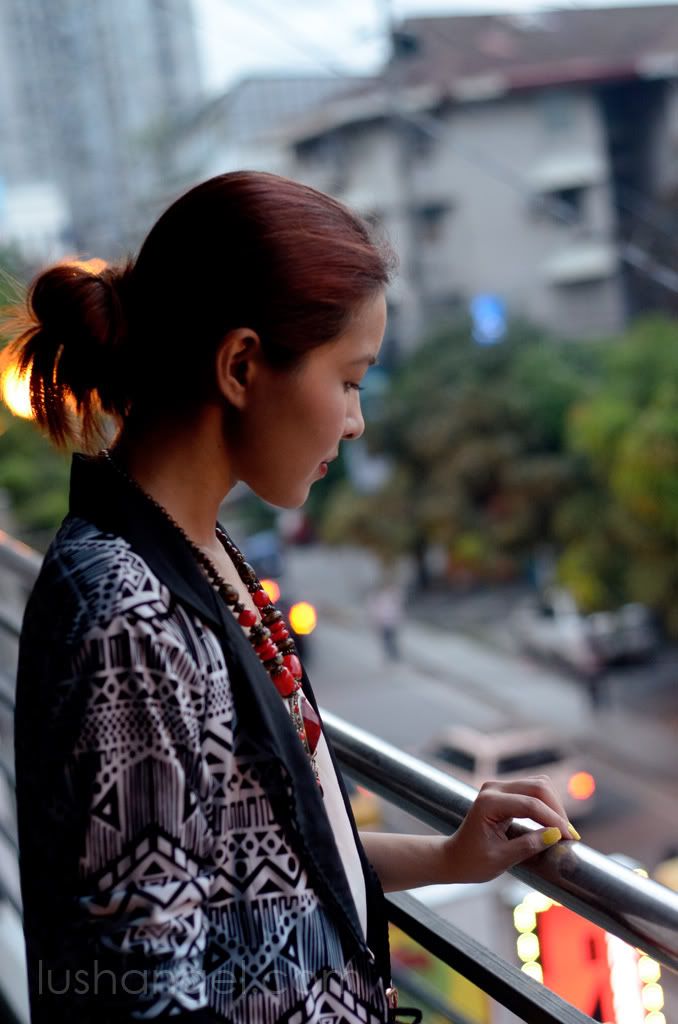 I guess the safest way to mix prints is to make sure the colors of the different pieces come from the same family. My blazer has black print, while my shorts has black polka dots.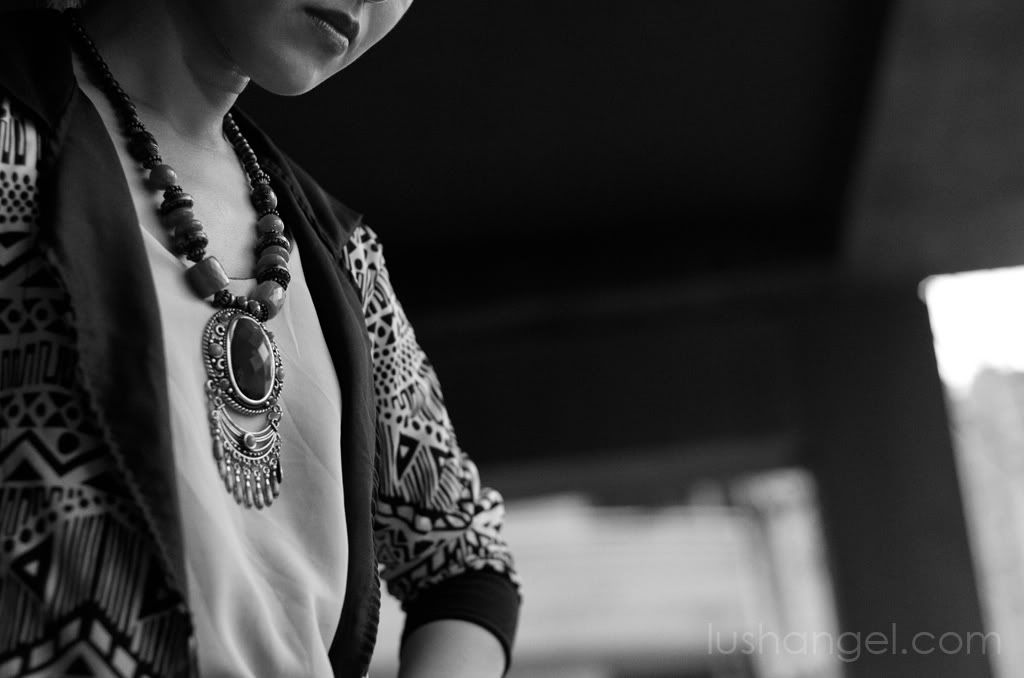 Same goes with my red necklace, red belt and red shoes…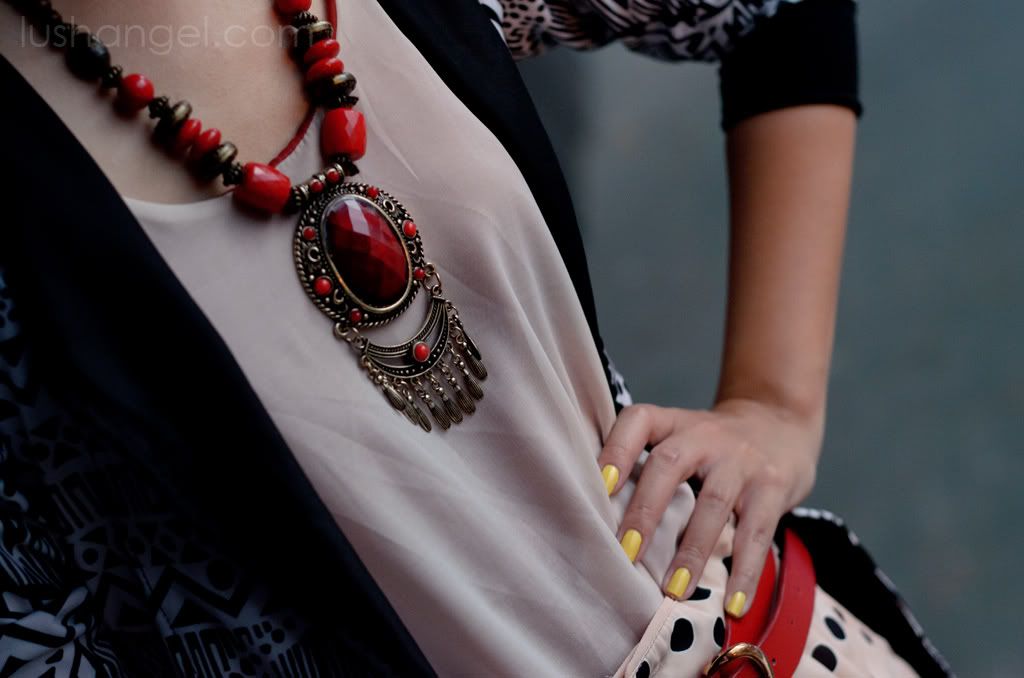 If you follow me on Twitter (@lush_angel) or Instagram (@lushangel), I actually posted a sneak peek of this TOMS shoes. Big thanks again to our friends from TOMS! 😀
Obviously, the girly side of me would love their wedges. Oh, and did I tell you how comfy they are?! I wore this pair the whole day during Bloggers United 3 (whole day meaning from 9:00am until I went home around 1:00am the next day)! I barely had the chance to sit down during the bazaar, yet my feet were perfectly fine. Yes, it's that comfy! I was surprised! 😀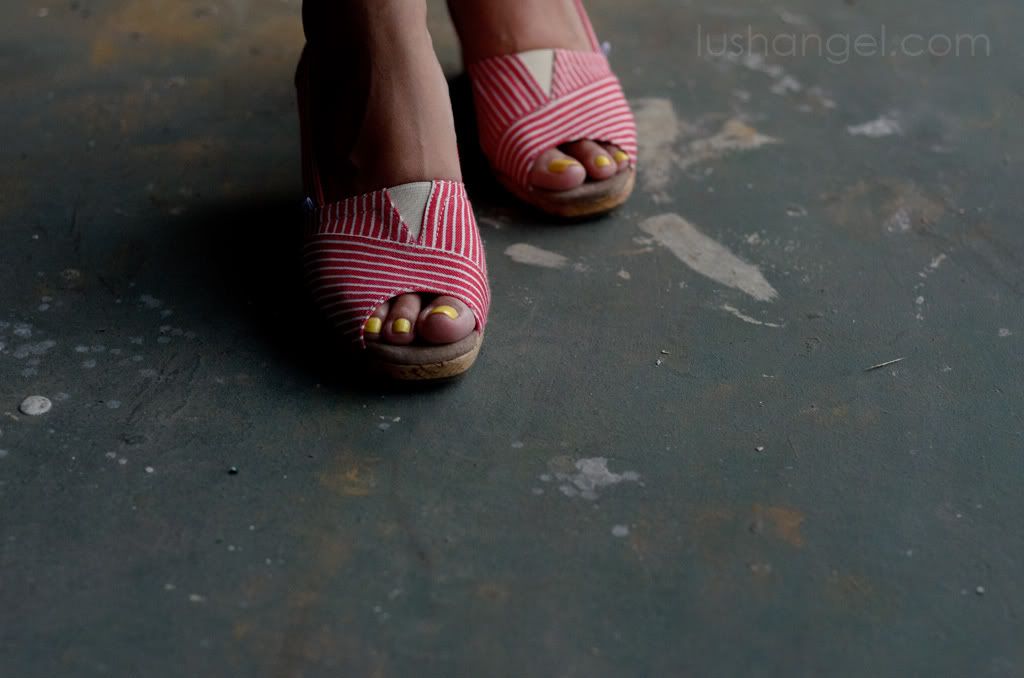 And it feels so good that this pair comes with a promise that a child in need will receive a brand new shoes on my behalf. 😀 Thanks again to TOMS Philippines! For those who aren't aware of the TOMS story, check it out in THIS POST.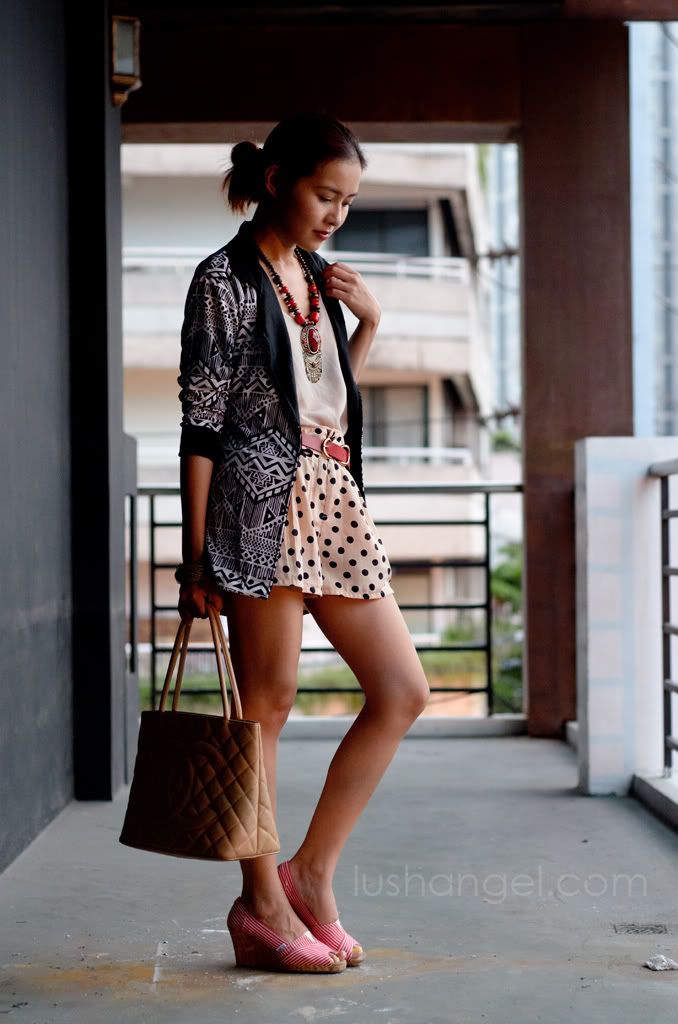 Blazer: Iya Misa
Chiffon Top: Lush Angel
Shorts: H&M
Wedge: TOMS
Bag: Chanel Medallion
Necklace: from Palawan
Bracelet: H&M