I was as bright as the stoplight at the event I attended last Saturday. I'll be sharing more about my afternoon of beauty in my next post. (Oh, and that comes with a makeup tutorial too so watch out for that tomorrow!)
Colors were indeed amplified! And now, my tan loves neon! Haha!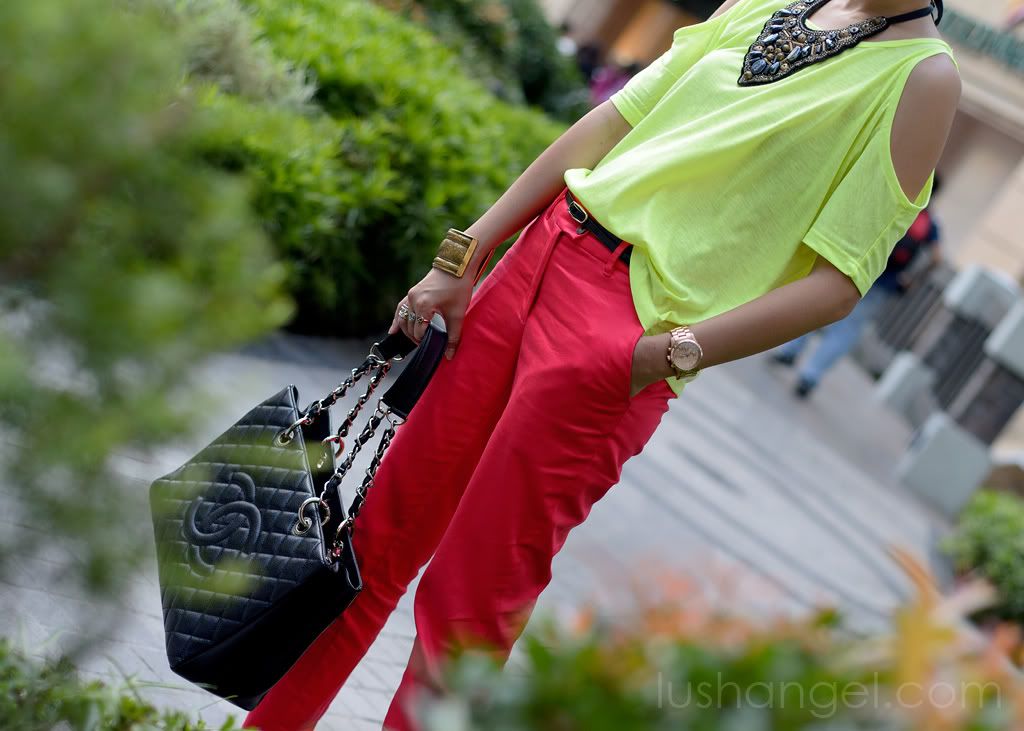 My tan was emphasized in this neon top with cut out sleeves.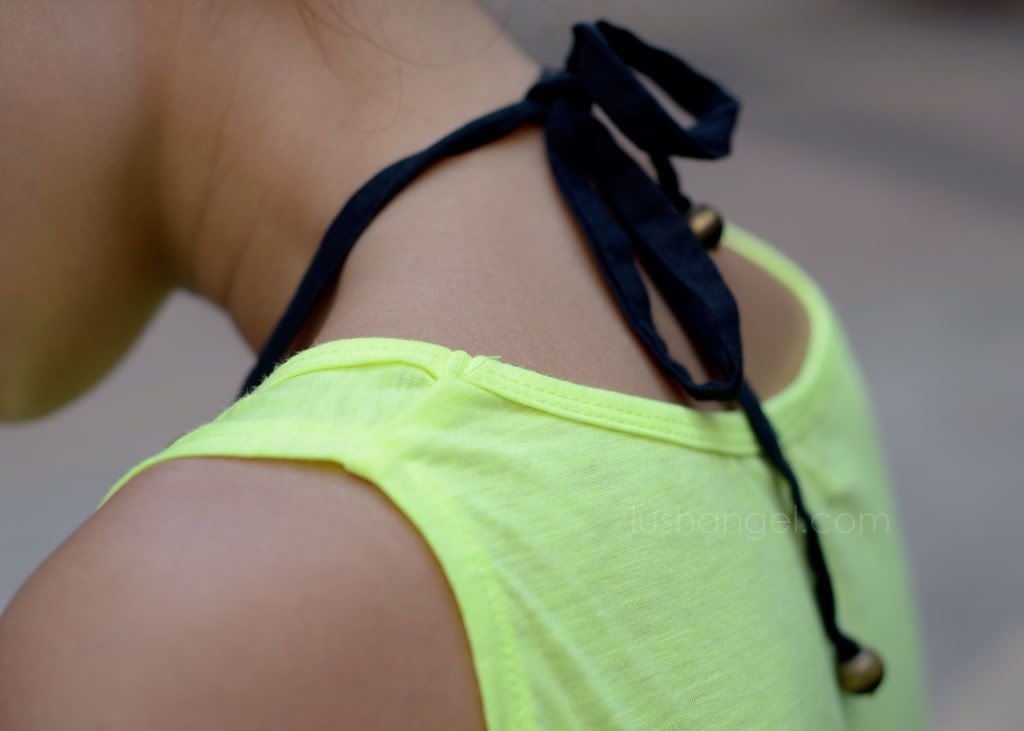 A lot of my friends couldn't believe I got darker since I hardly get a tan. I've always wanted to have one, but the sun didn't love me as much. Well, that was the past! Now that I can't have a tan, I'm getting too much of it! Ugh! Ironic! This is what I get for staying in the beach for 9 days. Haha! 😀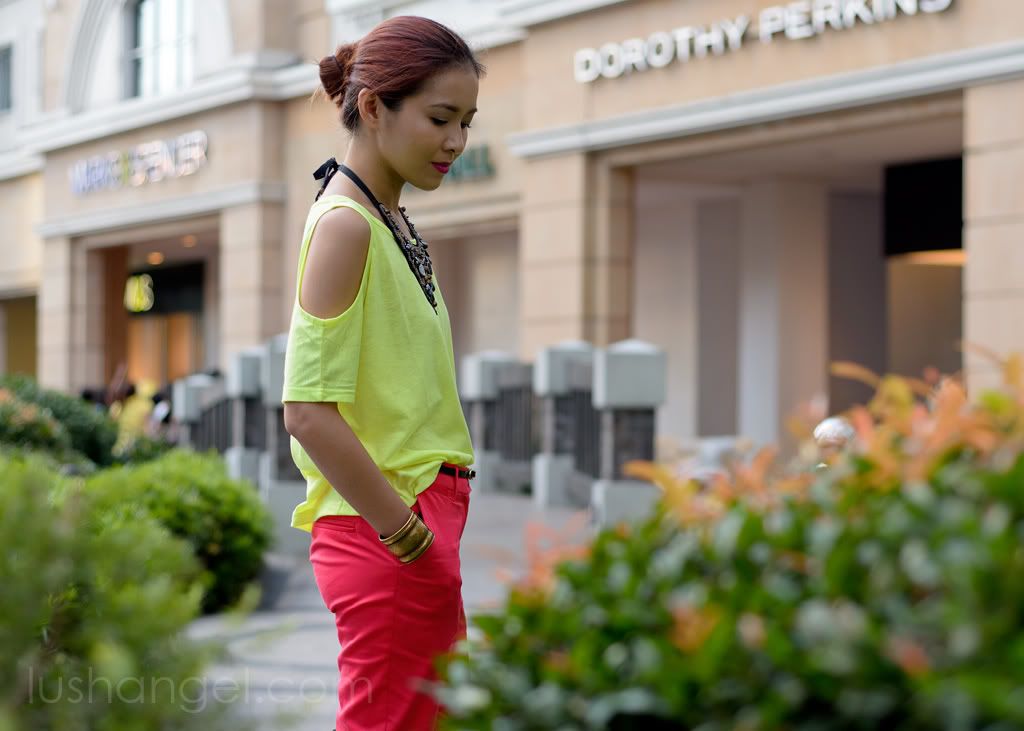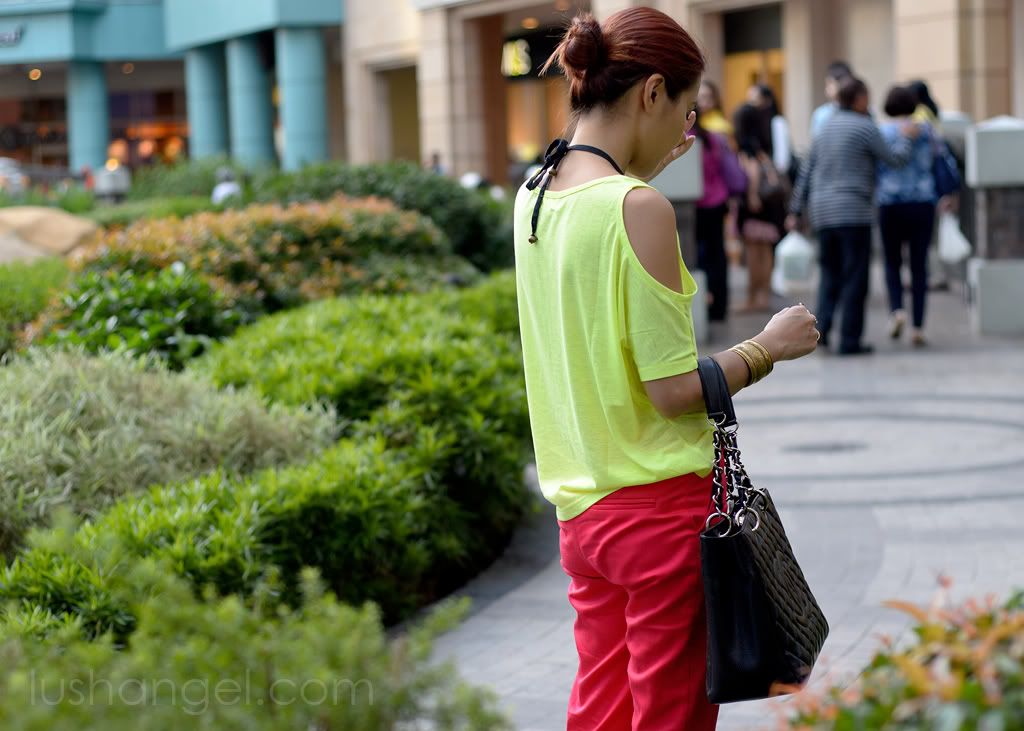 To tone down the look, I went for neutral shoes and bag.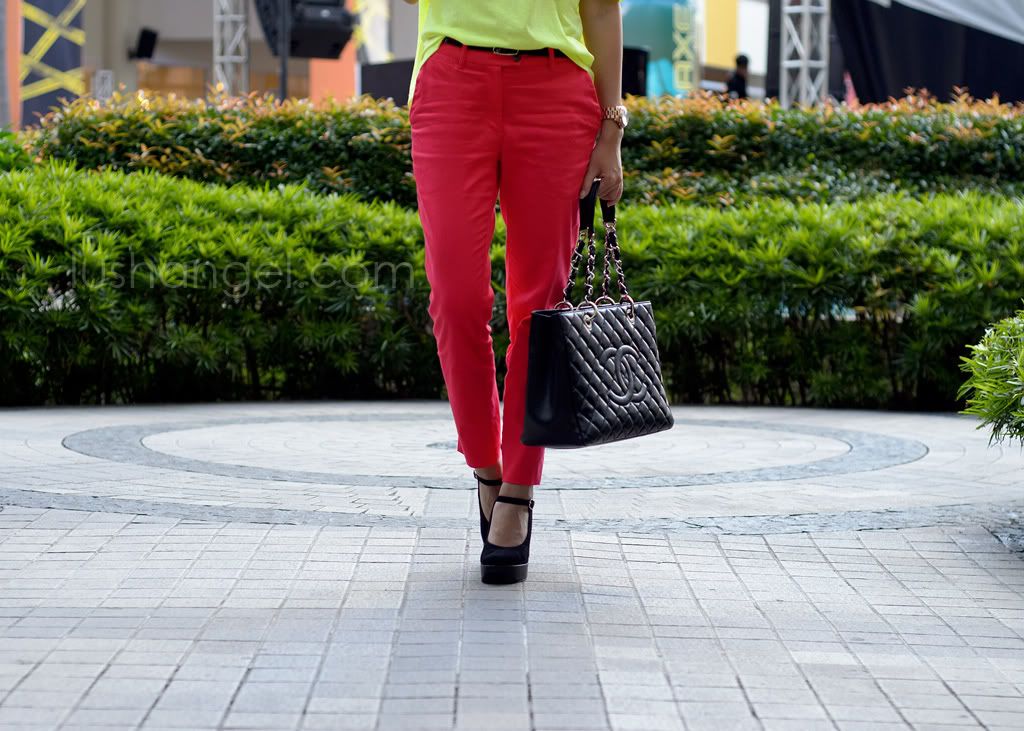 Top: Bench
Pants: H&M
Shoes: Pavla
Tote: Chanel GST
Watch: Michael Kors Rose Gold
Rings: H&M
Necklace: Primark