Last Saturday, June 16, 2012, I, together with some bloggers were invited to Lancome's newest counter, which they consider their most luxurious to date, at Rustan's Shangri-la.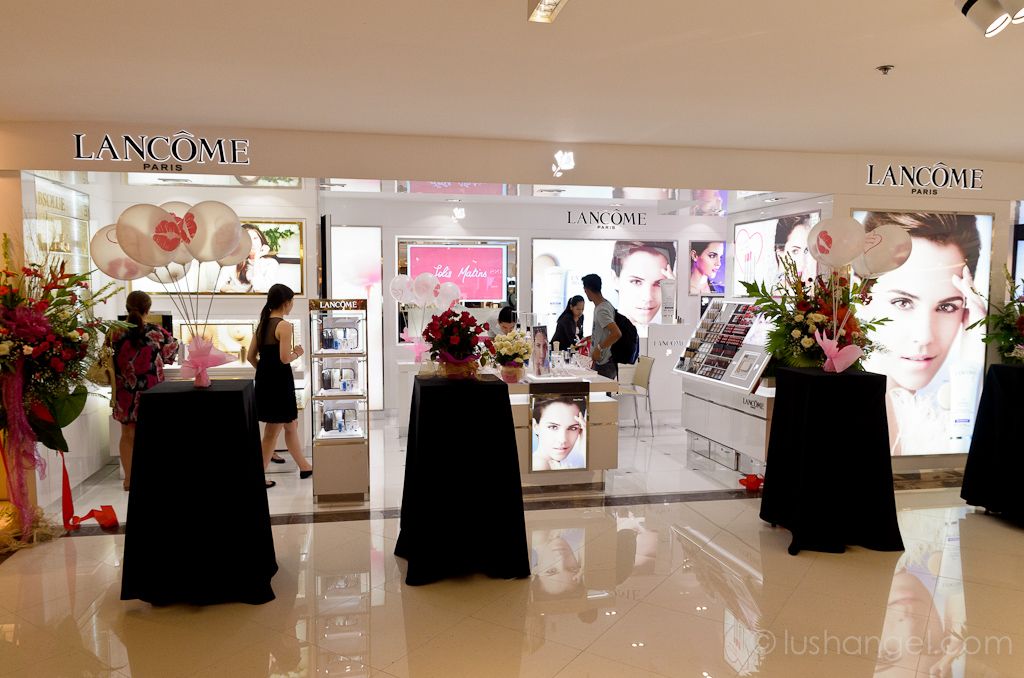 Located at the center is Lancome's skincare, such as BB Complete, Blanc Expert, and of course their super serums- Genifique and Visionnaire.
Visionnaire has been part of my night regimen for months now, but I have yet to try Genifique. I'm intrigued with this combo. For those who aren't familiar, Genifique (PHP 4,850) is a Youth Activator to rejuvenate skin by stimulating the production of proteins in our genes. It also prepares the skin to better absorb and amplify the benefits of the products that you will apply after. On the other hand, Visionnaire (PHP 4,950) is a skin corrector for pores, wrinkles and unevenness.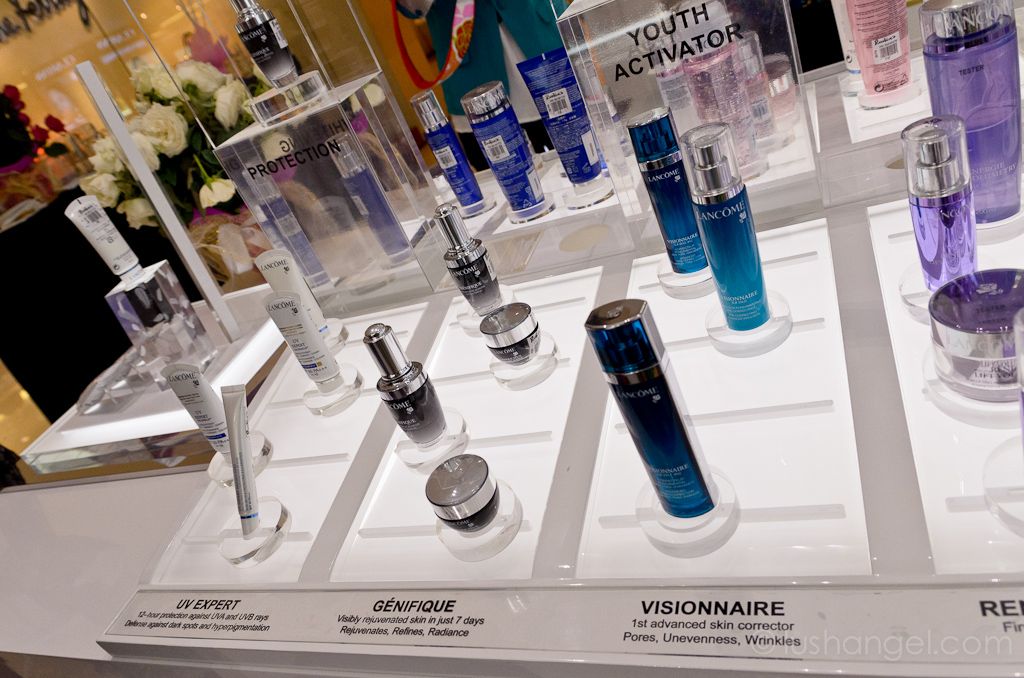 Lancome's new counter now has a special corner for their Absolue line, their most premium range. They indeed need a special place! 😀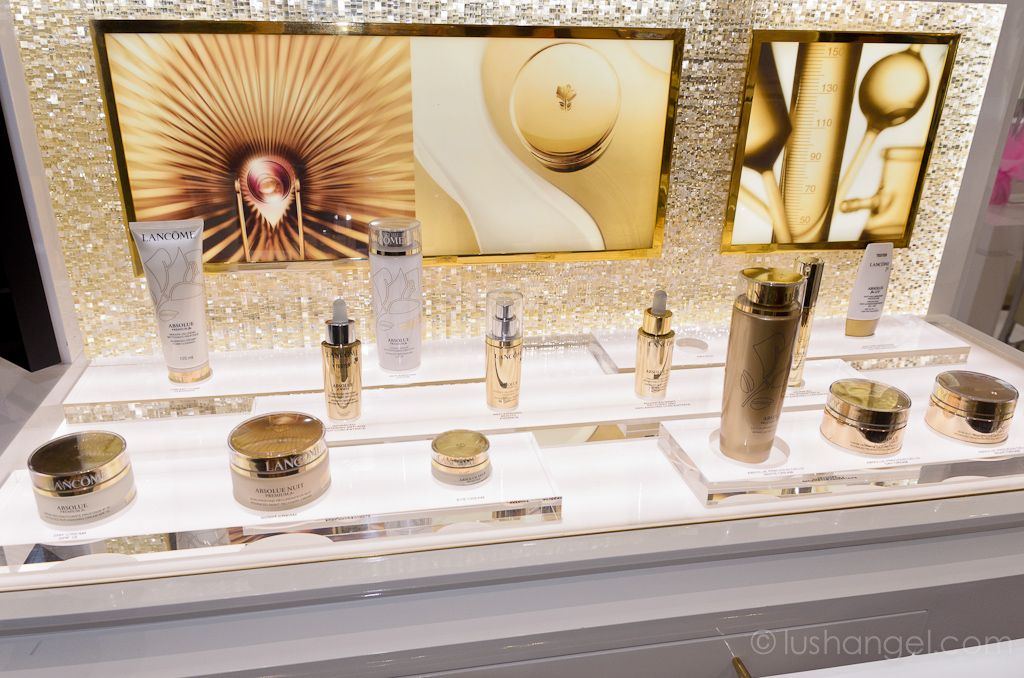 My mom swears by these. Well, I can see it when she layers her creams and serums on her face, day and night.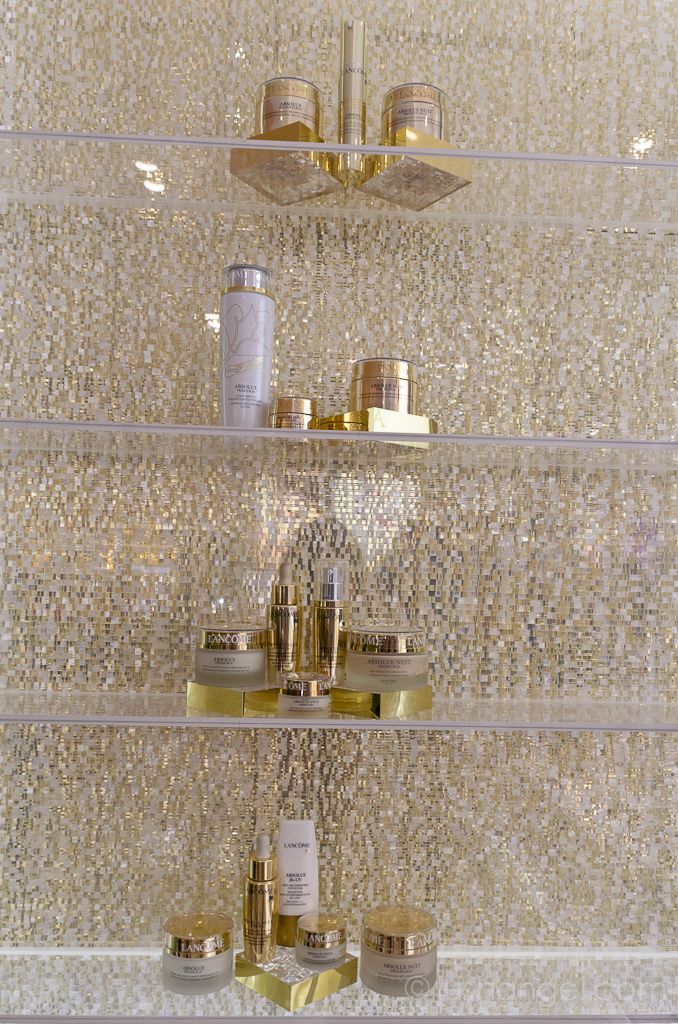 closer look…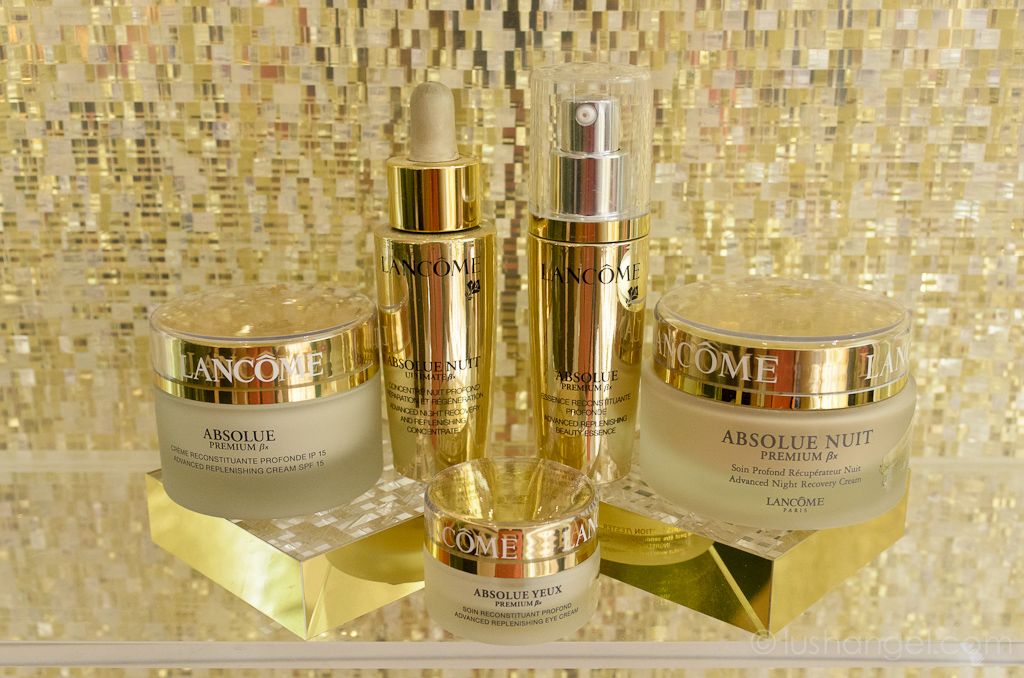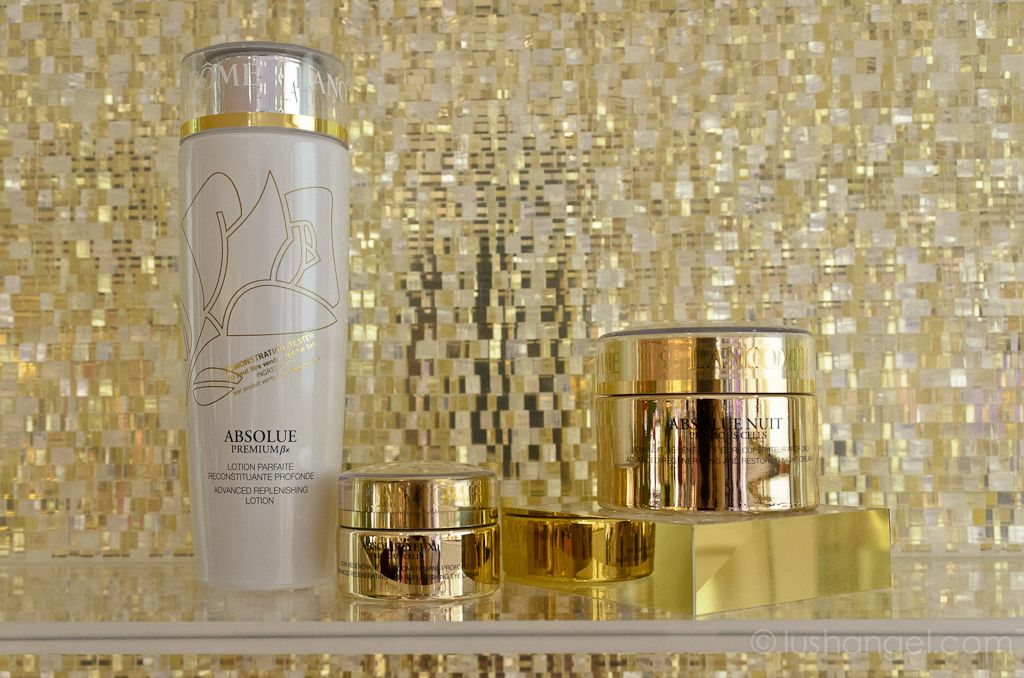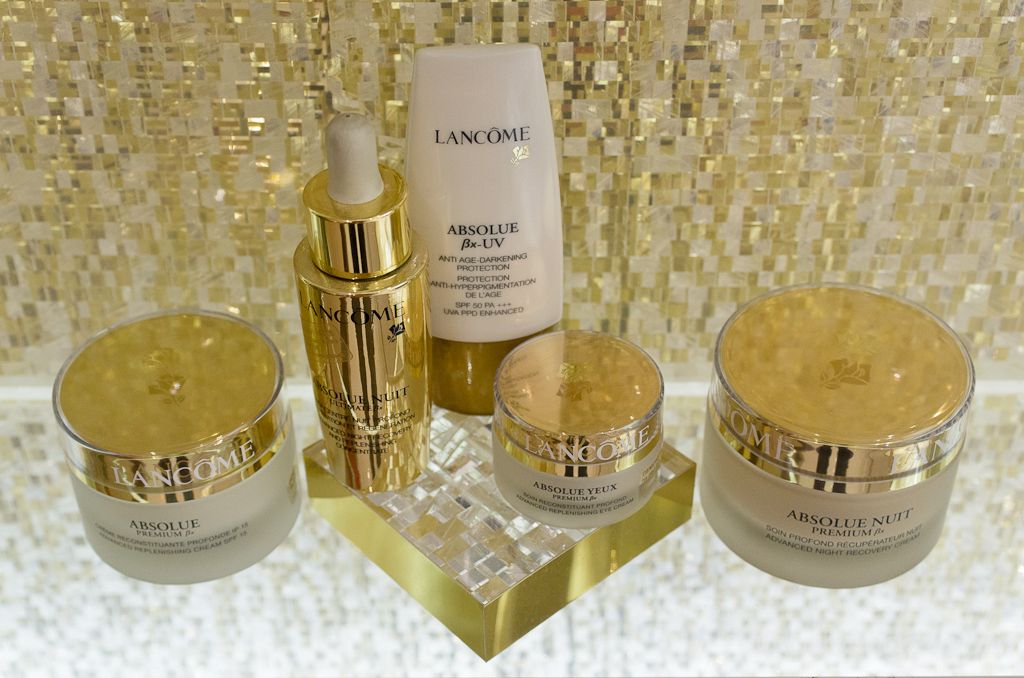 The star of the day was Lancome's newest Absolue L'Extrait (PHP 20,000 for 50ml).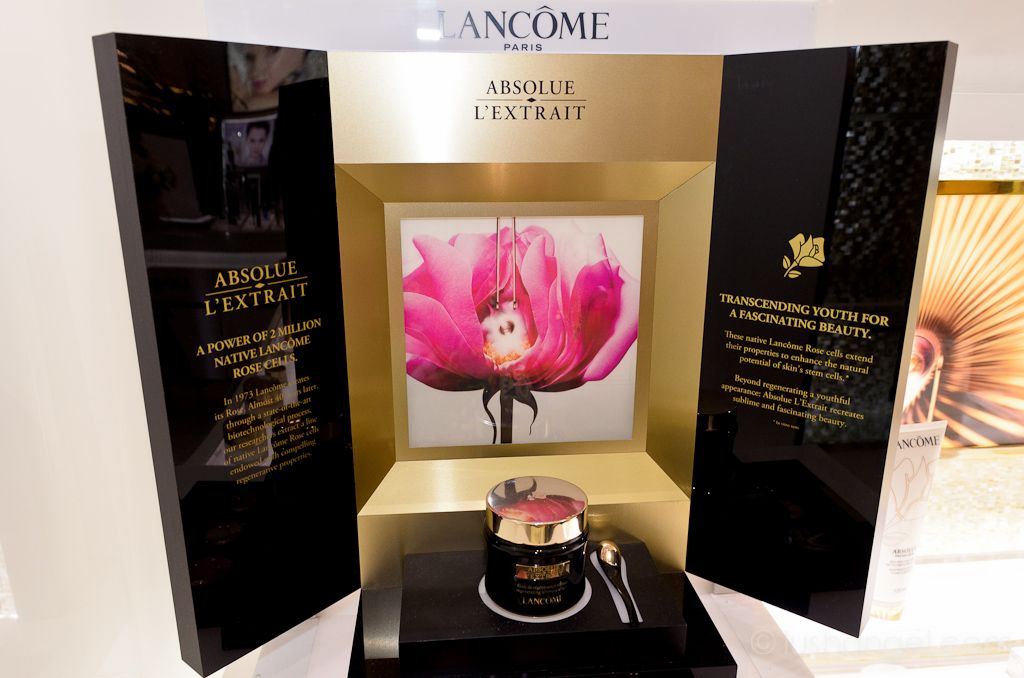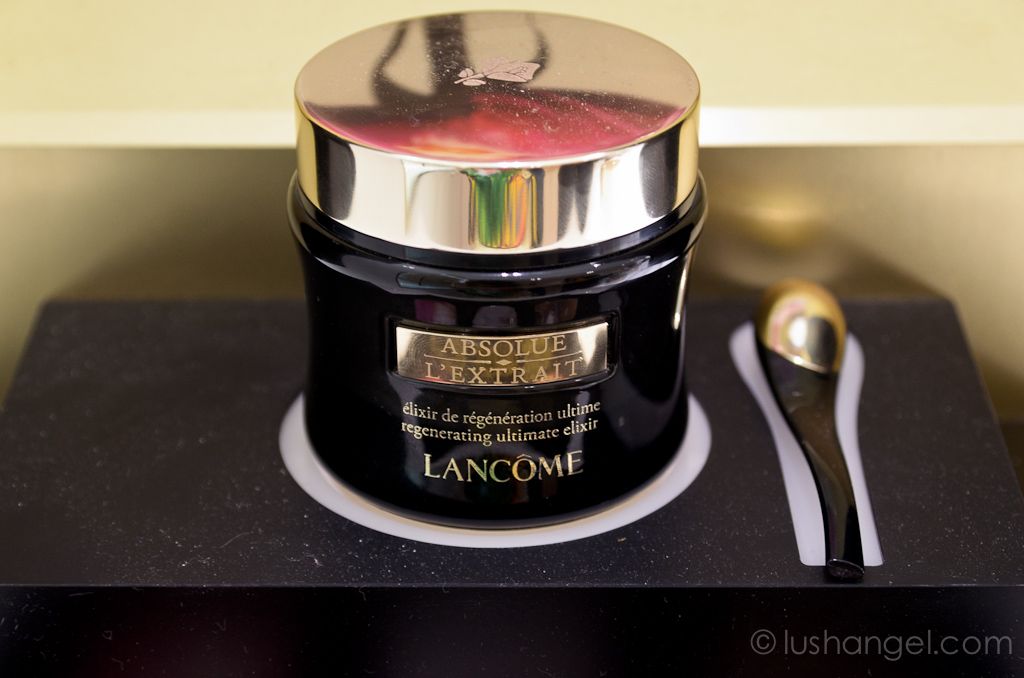 Absolue L'Extrait is a miracle elixir, which contains 2 million Lancome rose stem cells. What makes it more special is that the Lancome rose only blooms once a year.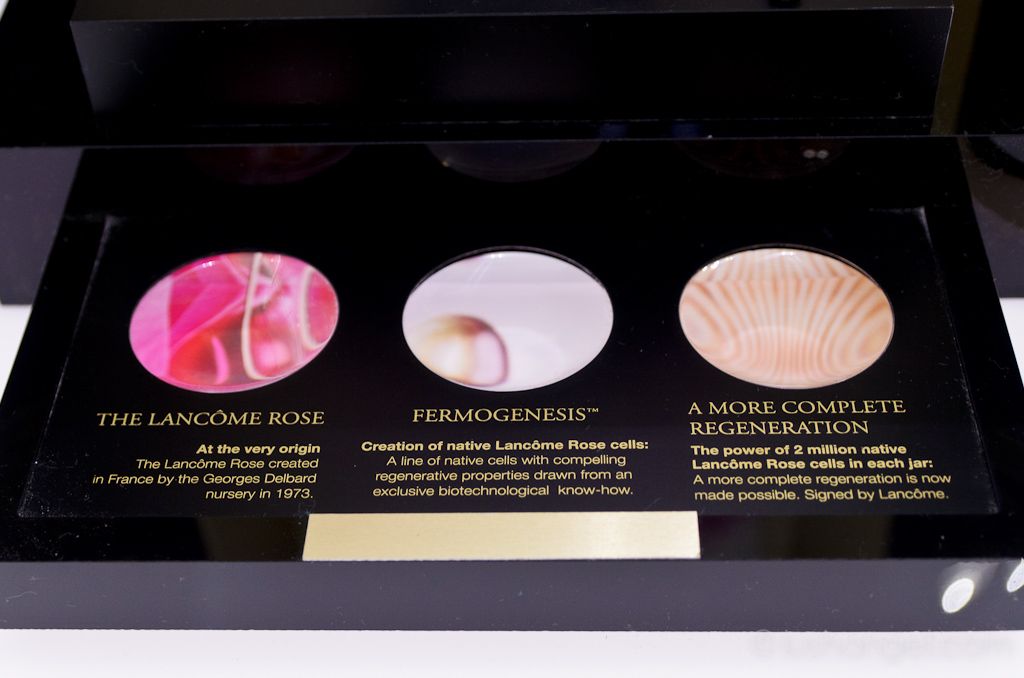 Just by its texture, you'll know it's different. I will do a review about it in a different post. 😉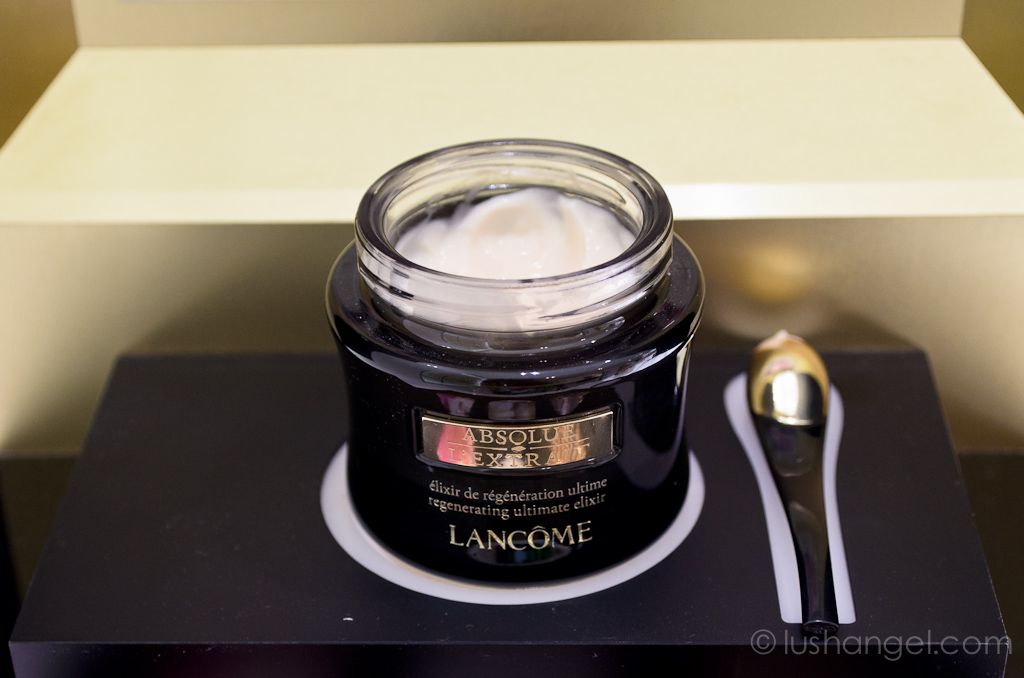 They also have a corner for their fragrances.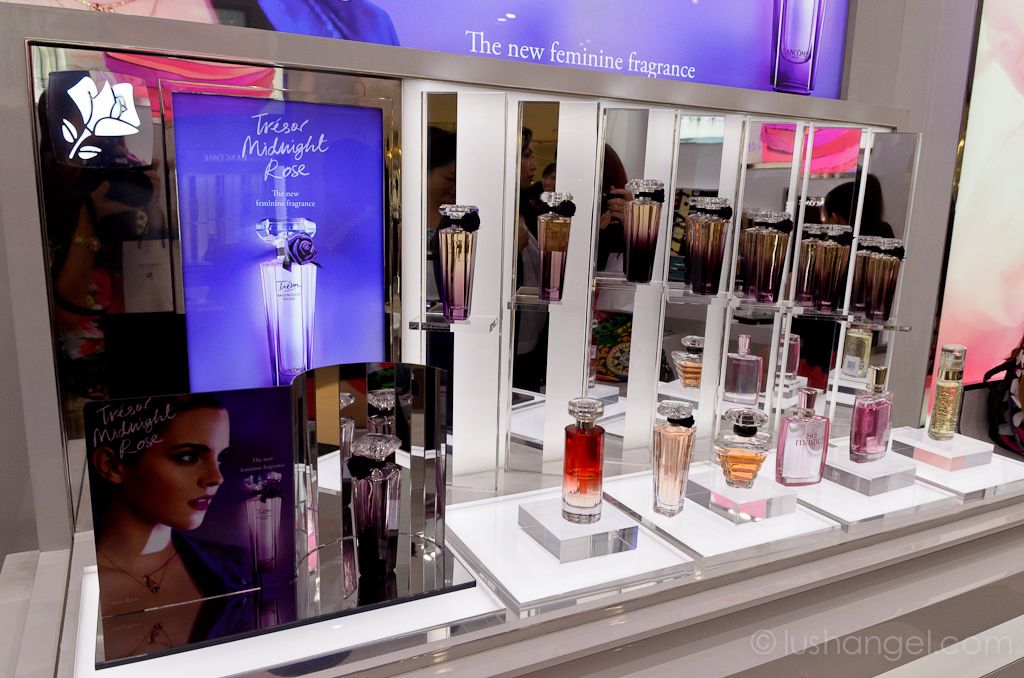 Of course, Lancome makeup would be part of the showcase. They have their newly launched Hypnose Doll Eyes (PHP 1,895), eye shadows, liners, and blushes.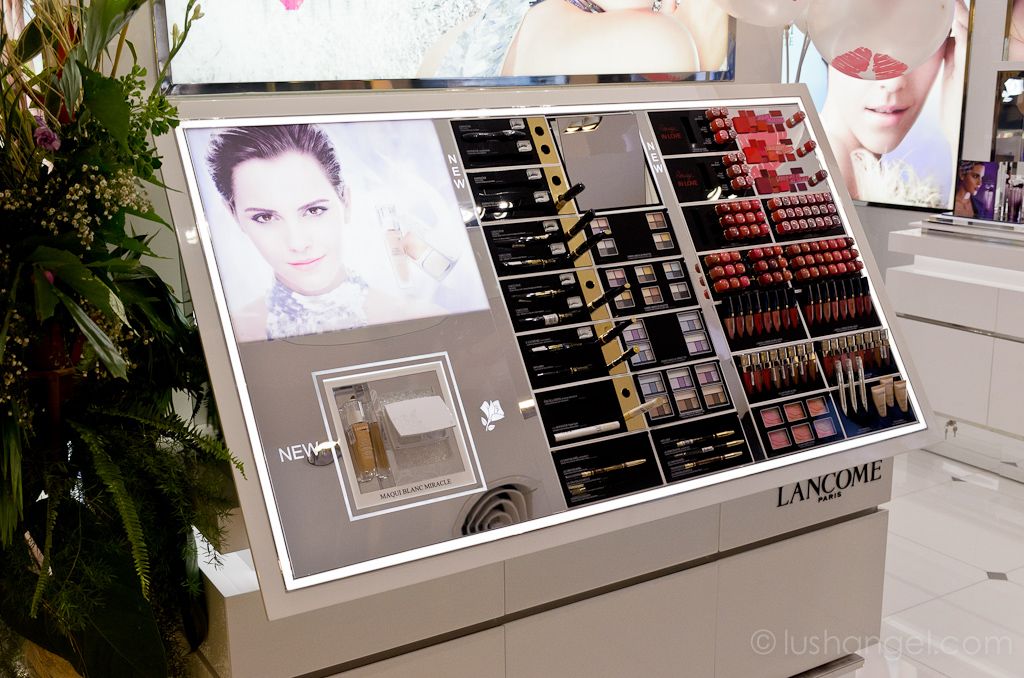 Maqui Blanc Miracle and Teint Miracle foundations in both liquid and powder are all displayed in all shades. Stay tuned as I'm giving a review on them too! 😉
Last, but not the least, their lipsticks…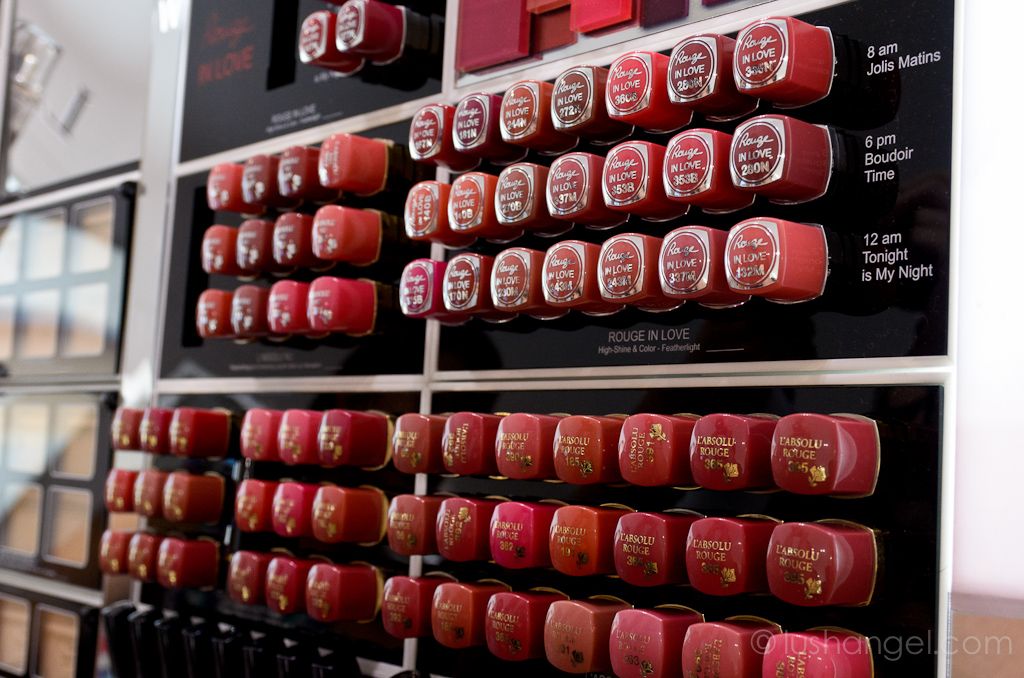 Lancome also launched a new range of lipstick called Rouge in Love (PHP 1,295).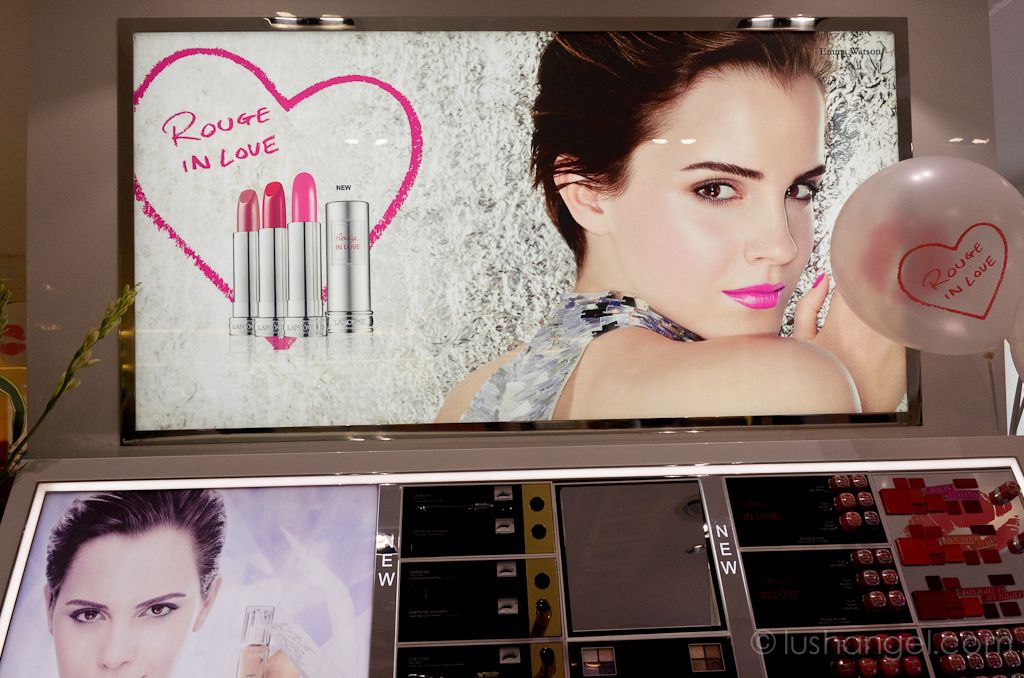 Rouge in Love is available in 22 shades, which they divided into the different times of the day- Jolis Matins (8am), Boudoir Time (6pm) and Tonight is My Night (12am).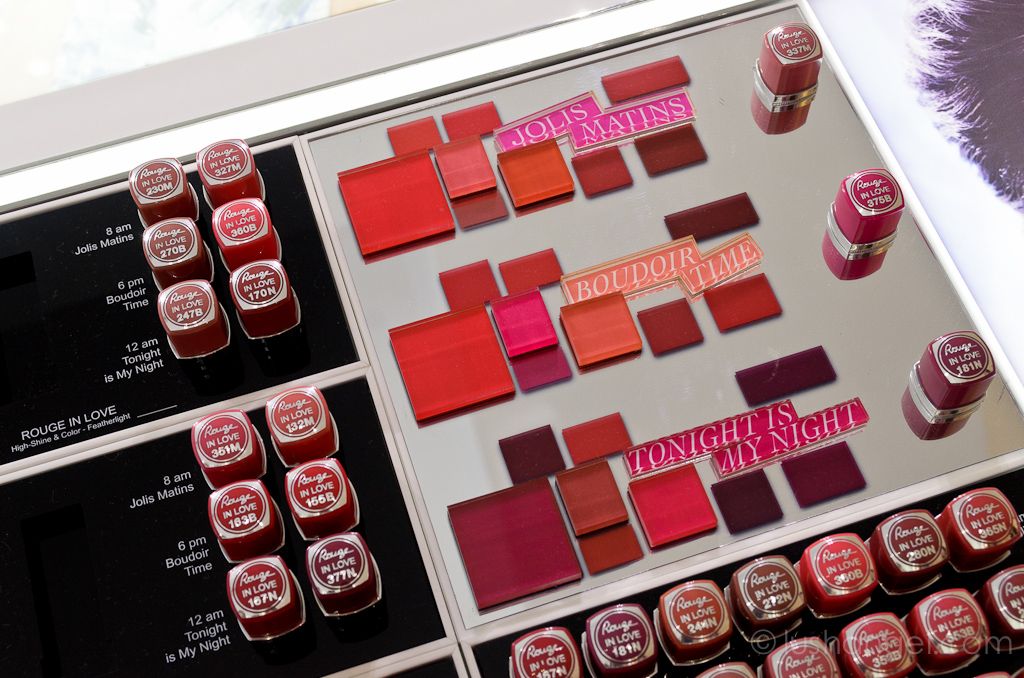 Oh, and Emma Watson is all over Lancome's counter! She is joining the ranks of Julia Roberts, Kate Winslet, Penelope Cruz, and Anne Hathaway as Lancome's latest ambassadress!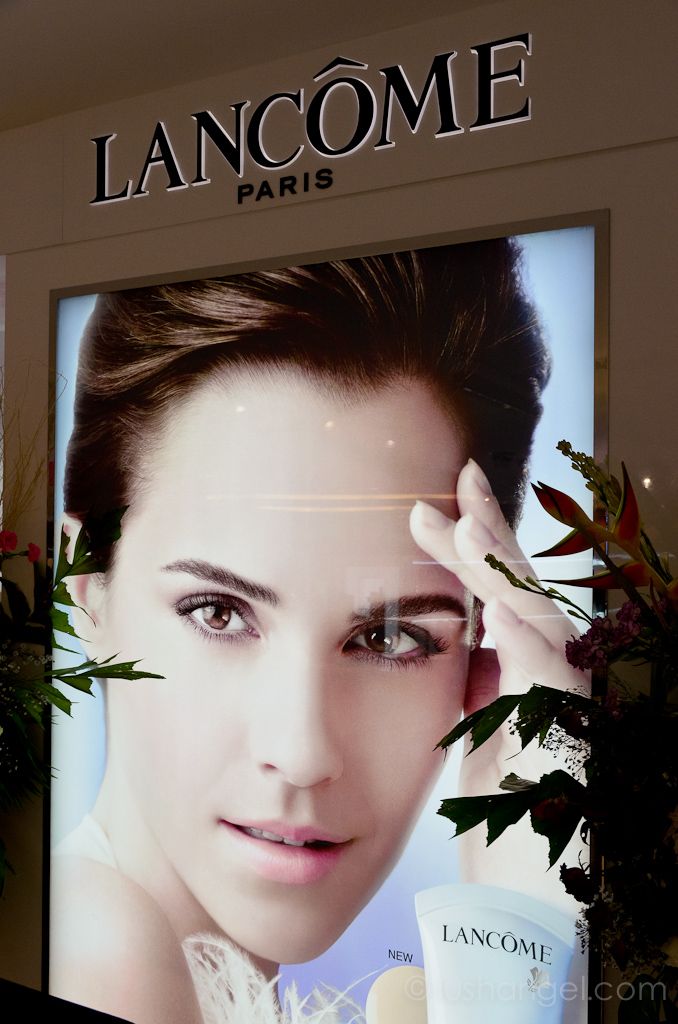 The Lancome counter at Rustan's Shangri-la will also have a Facial Cabin for their skincare services. Await for it this July 2012! 😀
Thank you Lancome Philippines! 😀
For more information, visit Lancome Philippines facebook at https://www.facebook.com/lancomephilippines