The first time I saw K-Palette's Eyebrow Liquid Liner, I thought it was an eyeliner because of its micro fiber tip. When I read "eyebrow", I didn't give much attention to it. I was thinking, how can brows look natural with a product that looks like a liquid eyeliner? I finally had a chance to try it out during K-Palette's bloggers event with Noriko Imura, as I shared HERE. So, what do I think? Read on…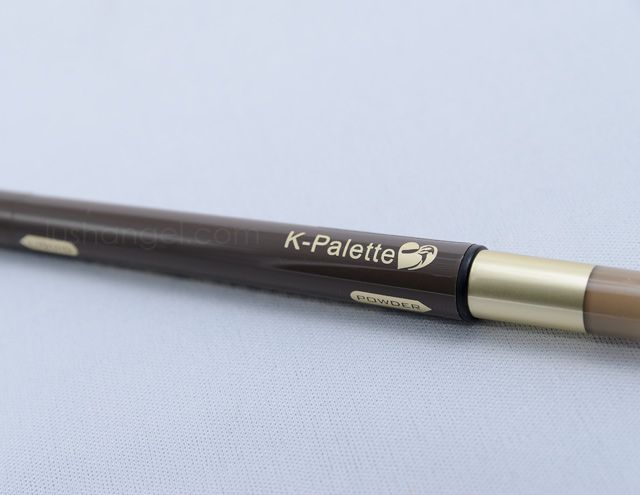 Product Information
This revolutionary liquid eyebrow liner now comes with a powder tip on the other end! You can simultaneously shade and tint long-lasting eyerows with its smudgeproof and water-resistant polymers.
This eyebrow liner is made of just the right amount of translucence such that the color is deep enough to conceal the sparse areas of your eyebrows but not too dark that it gives a severe, unforgiving tone. If you want a darker tone, just go over the same area twice or more. Suitable for everyone, from beginners to professionals!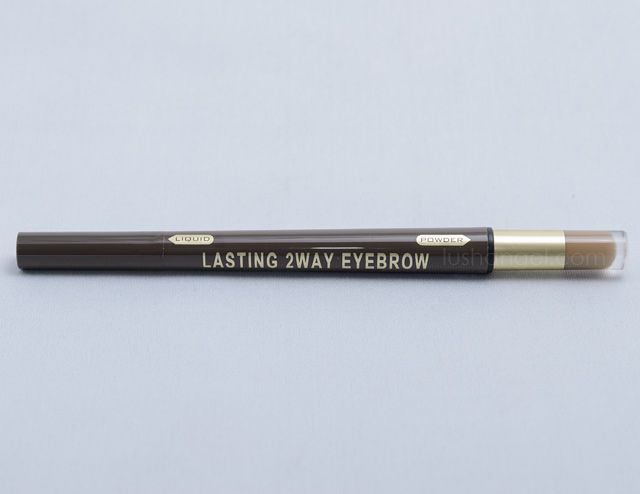 I love it because…
it has english translation at the back of the packaging.
the powder tip gives a 3D-like effect, perfect for the inner corners of the brows.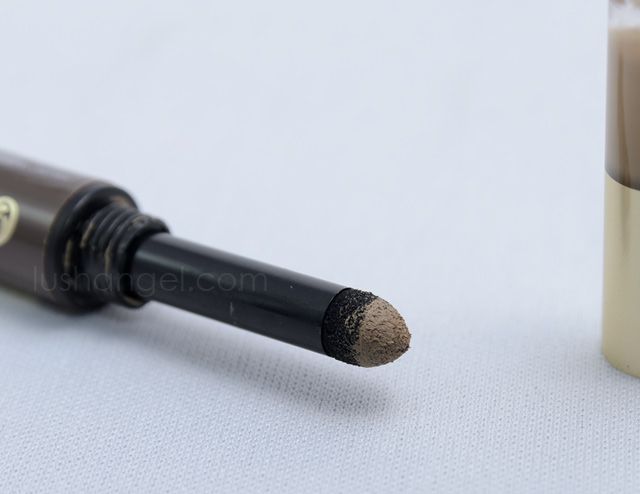 it's easy to define and fill in the brows with its micro fiber brush.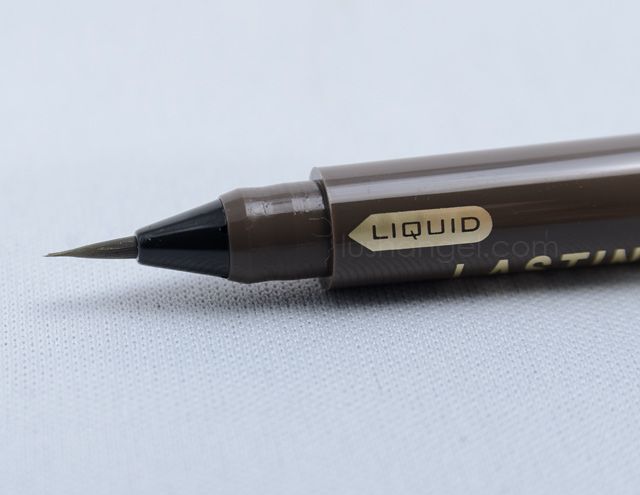 the brush is soft- no scratchy feel.
it dries up fast.
it's water-resistant and smudgeproof.
it can last the whole day.
it looks very natural and not overly-drawn/ overly-darkened with its translucent ink.
it's great for travel. No need for a separate brush.
I wish…
it comes in more shades. Currently, they have 2 in 01 Chocolate Brown and 02 Honey Brown.
it can change the color of the hair strands. I have black brows and it can't entirely change the color unlike an eyebrow mascara.
it's inexpensive. It can be a bit pricey at first glance for PHP 1,050, but thinking about it, it's like getting 2 products at a price of one with its 2 tips.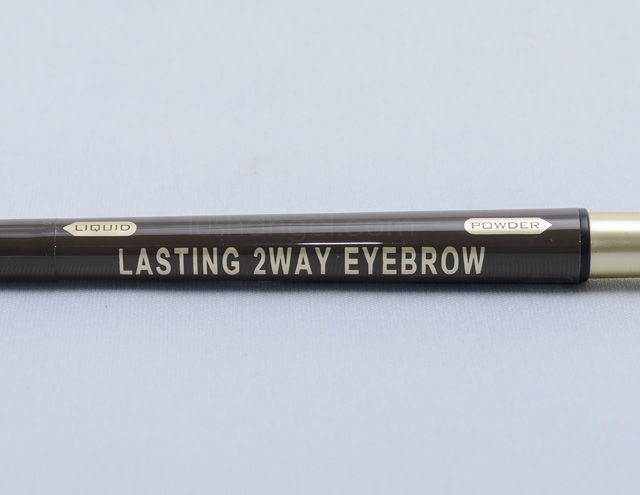 I can see if I'm running out of product. Since it's in a pen-like non-transparent packaging, we'll never know when the liquid in it would run out.
Application Tips
Use the powder tip for the inner corners of the brows, where brows should be lighter.
Use the fiber tip to fill in brows and define its shape.
When using the fiber tip, draw short lines for natural looking brows.
After defining the brows with K-Palette Lasting 2 Way Eyebrow, you can use an eyebrow mascara/ color corrector to change the color of the hair strands.
Close the cap after use to prevent the product from drying up.
Lay pen on the table or with the tip facing downwards when not in use. Leaving the pen in an upright position for a long period of time may cause the color to become lighter.
To remove product, use a gentle makeup remover.
Carefully insert tips into the center of the cap when recapping. Denting them against the caps may cause the tips to be deformed.
Overall
It's such a shame how I became a snob the first time I encountered K-Palette Eyebrow Liner. My bad! Thankfully, I had a chance to try it out through K-Palette's event. I was surprised how a thin micro fiber brush can achieve natural looking brows. The ink is definitely not as dark as liquid eyeliners. It's actually translucent. I just keep on appying until I achieve my desired shade. I love using the powder tip for the inner corners of my brows to make it even more natural. I find this product very easy to use, even more perfect for those days when I'm in a hurry. I still use an eyebrow mascara after though to change the color of the hair strands and to keep them in place.
I recommend this 2 Way Eyebrow Liner to those who want to define brows easily, at the same time, still looking natural. It's really long lasting, inspite of our humid weather.
 Swatches and Sample
1- Chocolate Brown
2- Honey Brown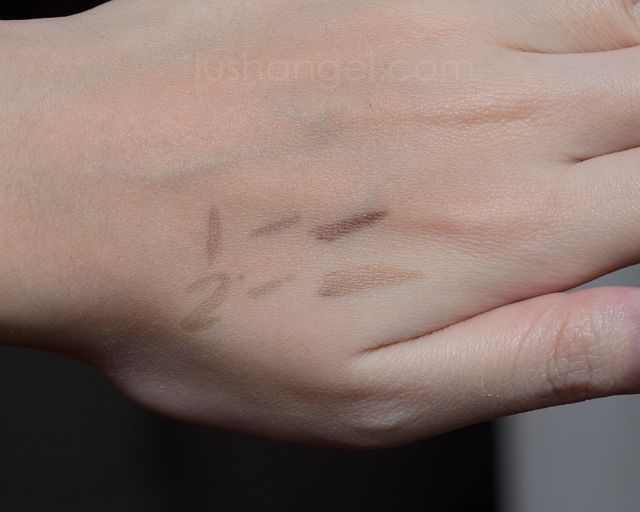 I directly ran the water on these swatches. They lightened a bit, but not completely erased.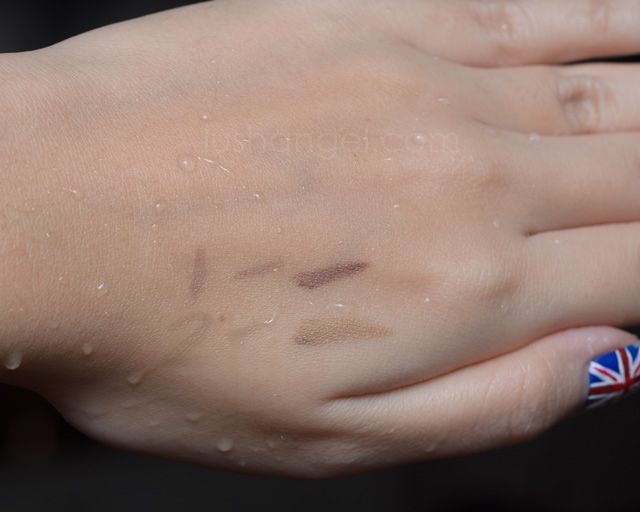 bare face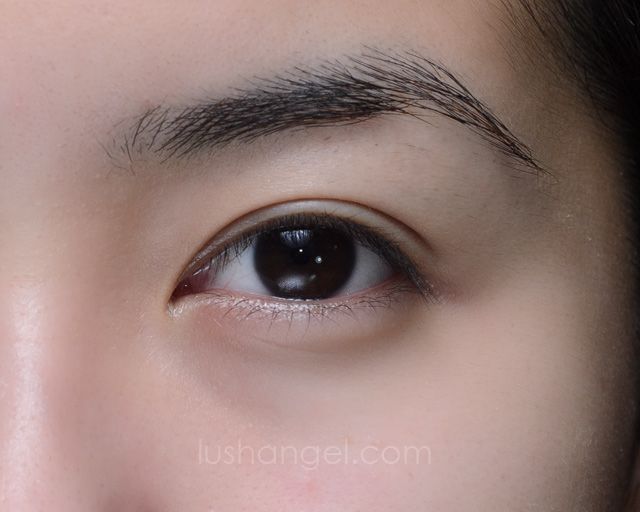 with K-Palette Lasting 2 Way Eyebrow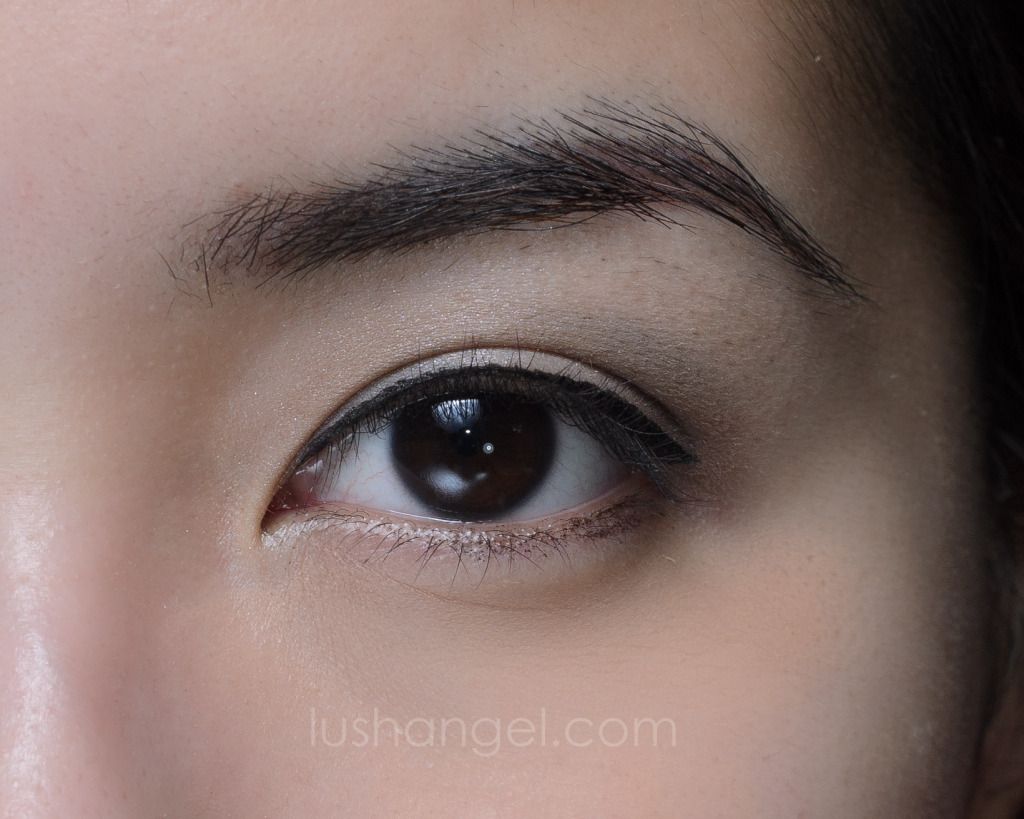 K-Palette Lasting 2 Way Eyebrow Liner is available at Beauty Bar stores (Trinoma, Rockwell, Greenbelt, Shangri-la, Eastwood, Galleria, Gateway, ATC, Podium, MOA, Midtown, Lucky Chinatown, Cebu, and soon to open Bonifacio High Street) or at shop.beautybar.com.ph. It retails for PHP 1,050.