I'm not talking about the band. It's my skirt. Haha! Here's an outfit that can be worn even to the office.
Office wear shouldn't be confined to neutral colors. Why not go for metallics? If you're afraid of loud and shiny metallics, go for something more subtle. Just like the skirt I'm wearing, it's a mix of black and gold.
For a pop of color, I paired my metallic skirt with a Fuchsia top.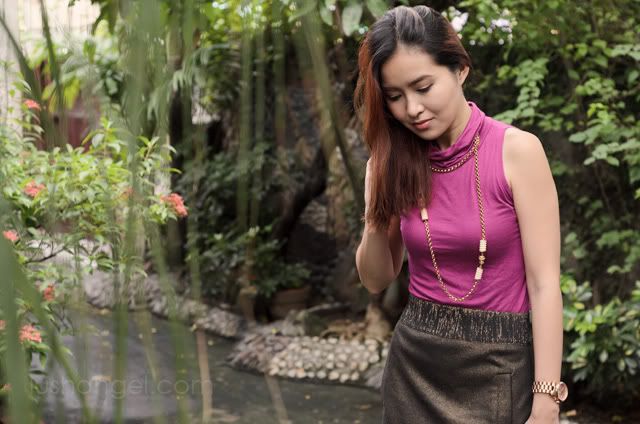 As for the accessories, I kept everything simple. I went for gold and nude/ beige.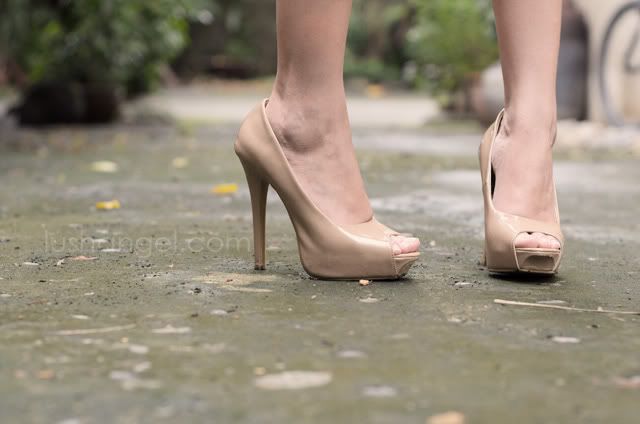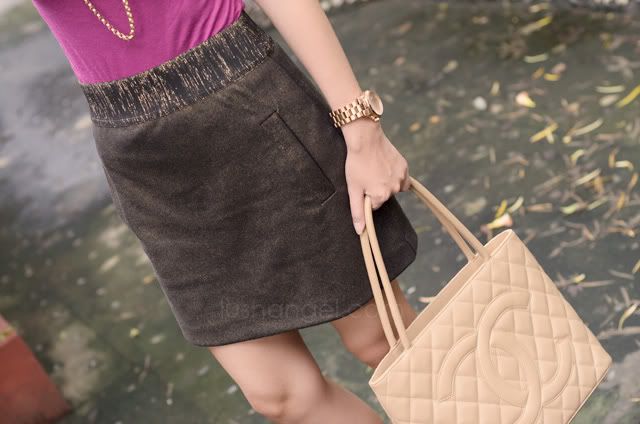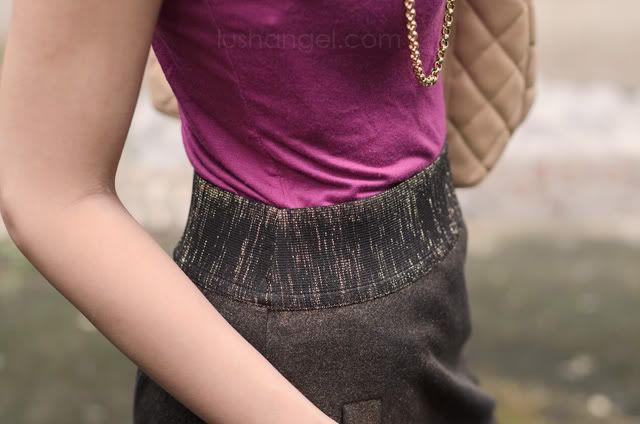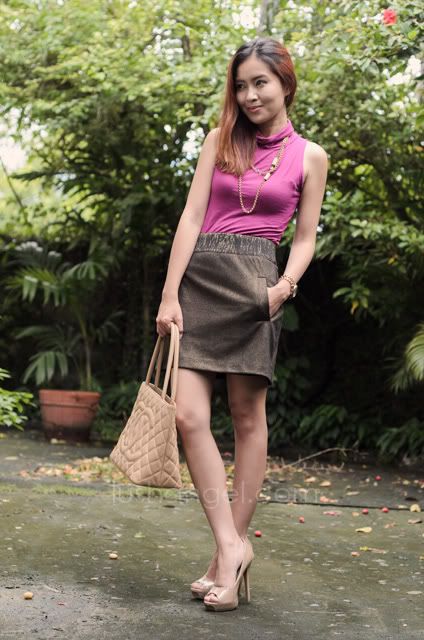 Top: Ensembles
Skirt: Mango
Bag: Chanel Medallion
Shoes: Forever 21
Necklace: Givenchy
Watch: Michael Kors