La Senza, Canada's premier lingerie retailer, is known to be the fashion destination for sexy, trendy and playful lingerie. Last week, La Senza launched their latest fall collection, SHOW OFF, at their Rockwell branch.
What could be a better way to launch the latest collection, Show Off, than by having a rockin' party featuring the hottest picks this Fall season for Lingeristas everywhere! The event was hosted by the ever gorgeous, Patty Laurel. (Hi Patty! Sorry, I was too late and you were such a speedy gonzales that day. Haha! Talk to you soon!)
Models strut the mini runway, flaunting the  sexiest bras and lingerie. From the bold colors and prints, the collection is indeed for the party girl who likes to- Show Off!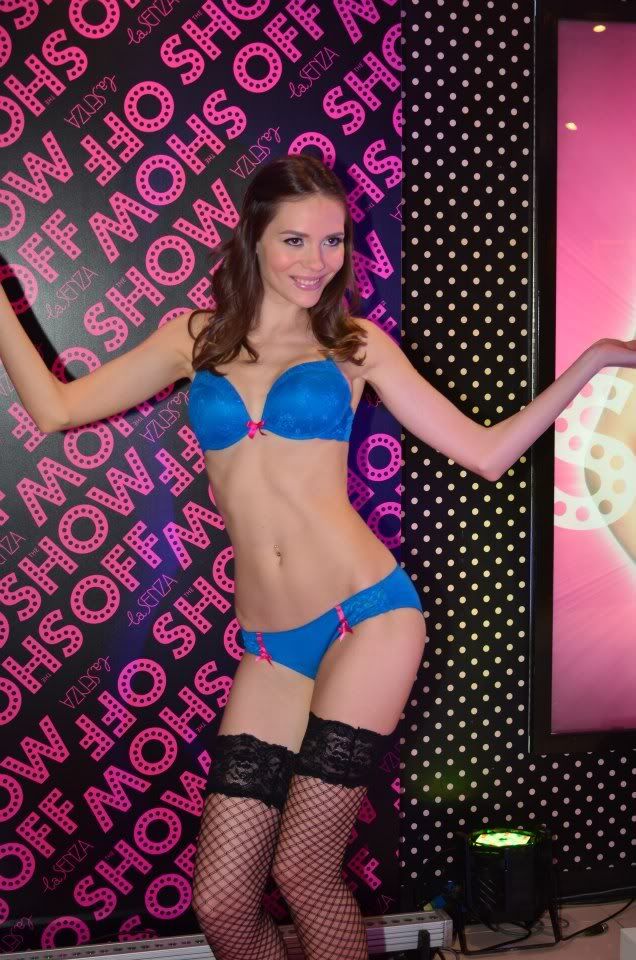 The Show Off collection has three styles- Balconnet, Plunge, and Demi. With removable pads, multi-way straps in bright designs every girl loves, the Show Off is especially designed to fit and flatter for maximum cleavage for that oomph Lingeristas love!
Show Off's lingerie includes Merrywidow, Babydoll, and Bustier that comes in various colors, prints and styles .
Here are more photos around the store…
Lookie at these cutesy undies!!! I'm loving all the prints and colors! 🙂
Thank you La Senza for the Show Off of a fun, colorful, and trendy collection! For more information, visit their Facebook (https://www.facebook.com/lasenzaph).
*Runway photos from La Senza Facebook*