Recently, Yishion, a Chinese fashion brand, opened its second store in the Philippines following the success of its flagship store at Shangri-La Plaza, Mandaluyong. I, together with fellow bloggers, attended its launch at The District Mall in Cavite City.
For those who are not familiar with the brand, Yishion was established in 1997 and started as a manufacturer in the fashion capital of Humen in Dongguan City, China. From there, it has grown big with 19 regional offices and over 5,000 franchised stores worldwide, reaching Hong Kong, Singapore, Vietnam, United Arab Emirates, Qatar, and other countries in Asia.
Here are some photos around their store at The District Mall.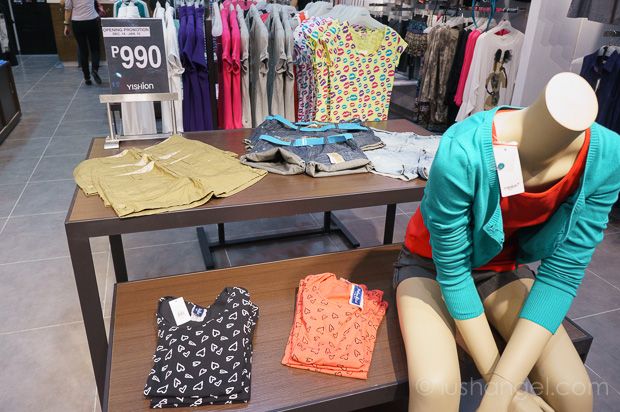 Yishion has stylish and classic pieces, which you can mix and match depending on the look you want to go for- urban, preppy, sleek, or sporty. It has a variety of price points as well to fit every budget.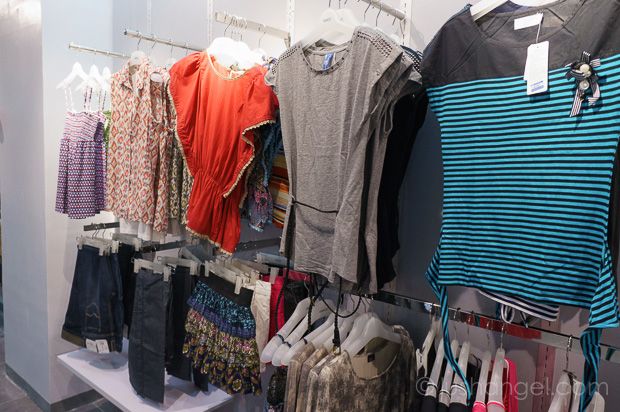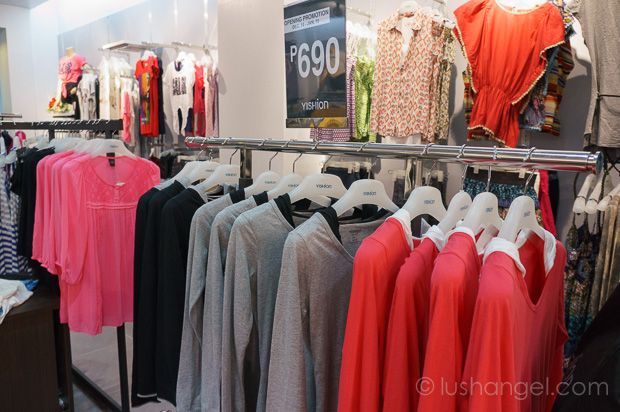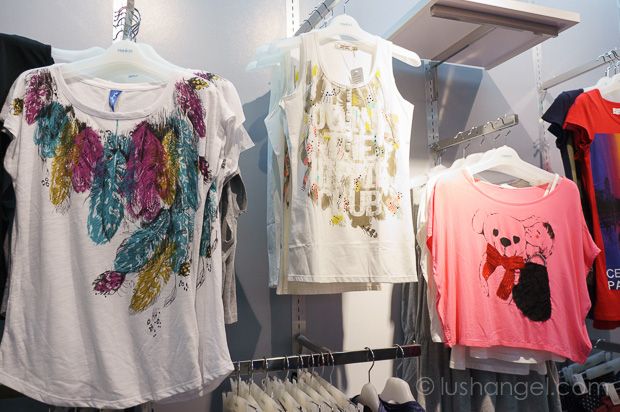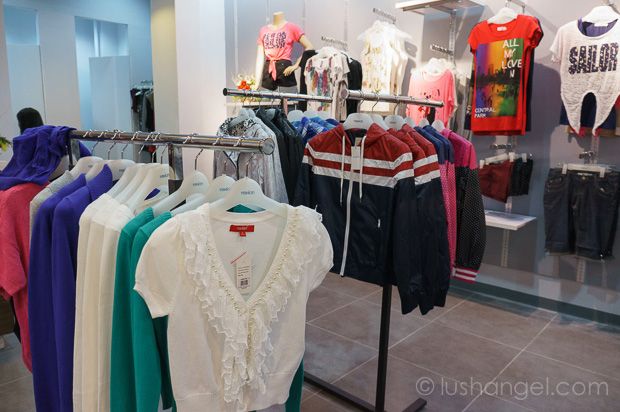 Yishion also offers great choices for the men- graphic shirts, button down shirts, cardigans, jeans, slacks, long sleeves, and a lot more!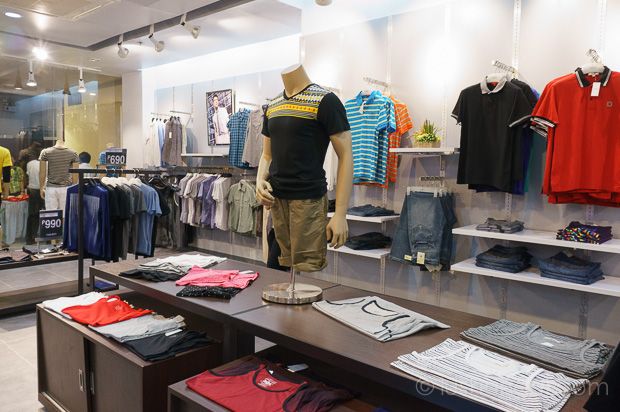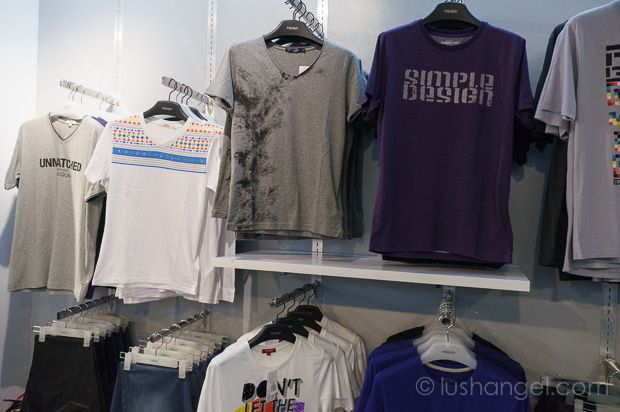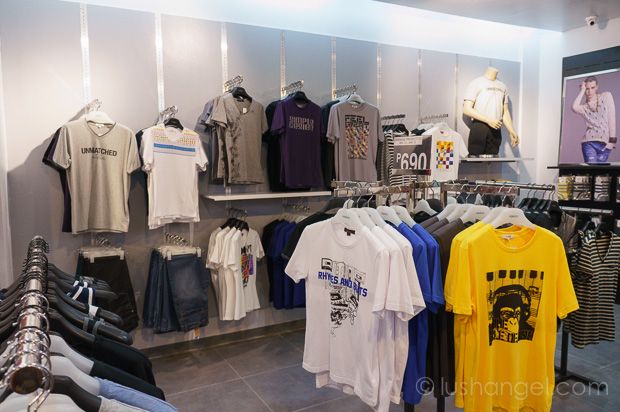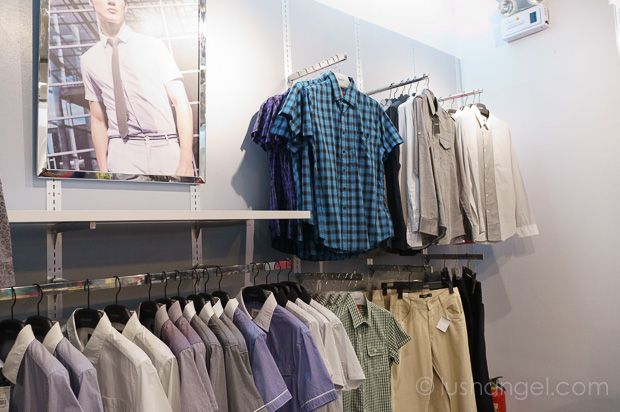 Yishion made their launch even more exciting when we were all given a budget and asked to put together an outfit that expressed our individual styles. So, what do you think I came up with? I went beyond the limit, which explains my title. Wait a minute, just to clarify, I didn't go beyond the budget. Haha! Of course, that's not what I meant. You'll get my point later on. Anyway, here are my picks…
An elegant, structured short dress that can be worn in the office, dinner, or date night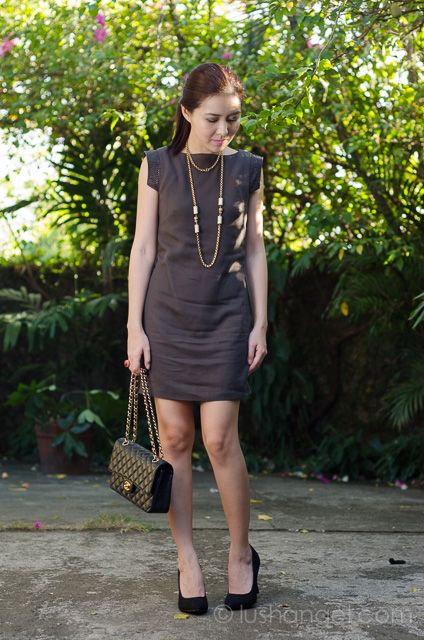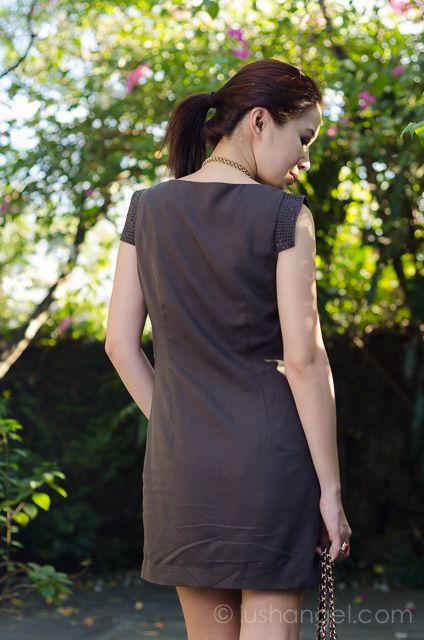 Printed Harem Pants, a comfortable piece perfect for shopping, coffee with friends, or simply a laid-back afternoon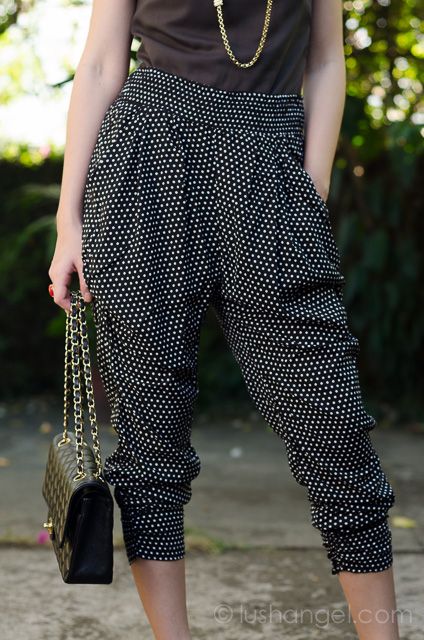 The two pieces can seem exact opposites when you look at them individually. One is more formal, while the other is something casual. But why limit them to what they look? Why not dress down a piece that looks too formal? Why not dress up something that looks too relaxed? How? Simple. Go beyond the limit and put them together.
Yes, I went beyond the limit of making a dress as a top. Since I'm wearing a harem pants that's a size bigger, no bulges of the dress would show up.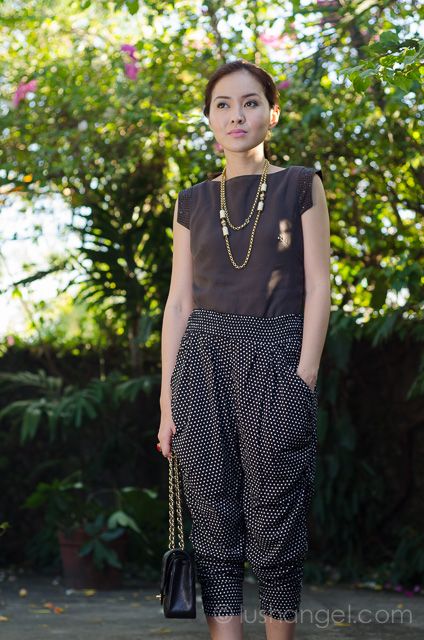 The dress is definitely gorgeous as is. No doubt.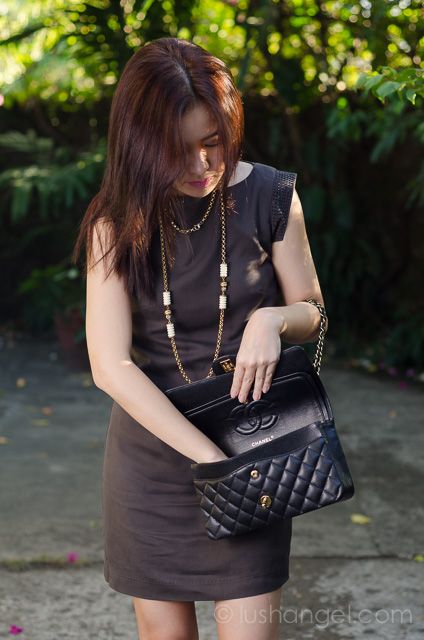 BUT it doesn't hurt to give life to a simple piece by pairing it with something trendy. Mixing classic and trendy pieces is a way to revamp your closet without spending. 😉
I love how a casual pants can look dressy in an instant. I chose a structured top (or dress) with embelishments on the sleeves to make the outfit look less relaxed.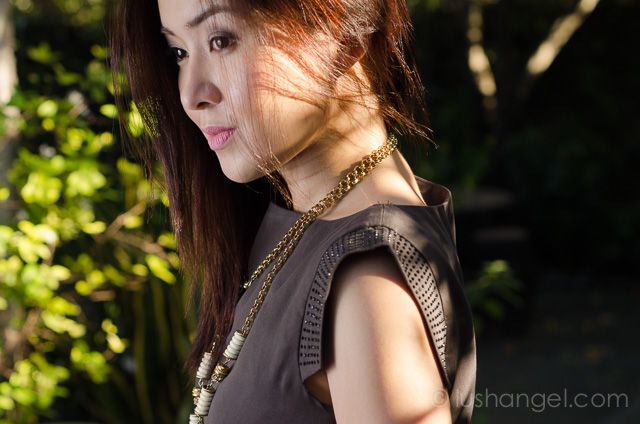 Of course, it's not just the top that made the ensemble dressier. The accessories, shoes, and bag go hand-in-hand. I went for elegant pieces of accessories- layered gold necklace, rose gold oversized watch and cocktail ring- since the printed pants is already a statement itself. The suede pointed pumps and classic bag added points to make the entire outfit pretty formal.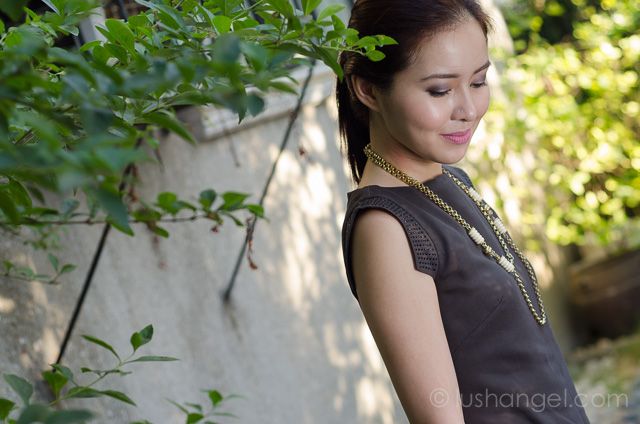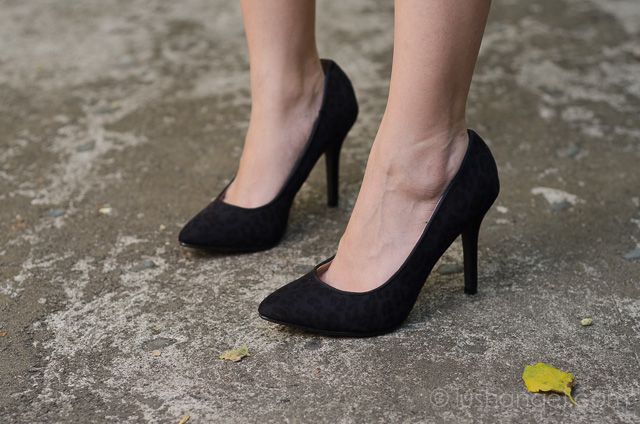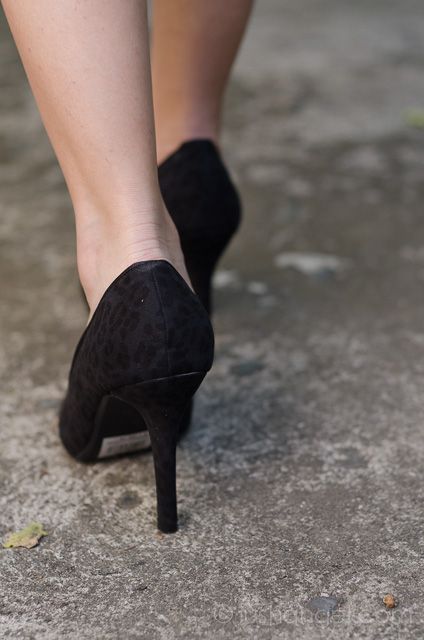 Isn't it fun to go beyond the limit sometimes? The fabulous finds at Yishion can push your creative juices in styling.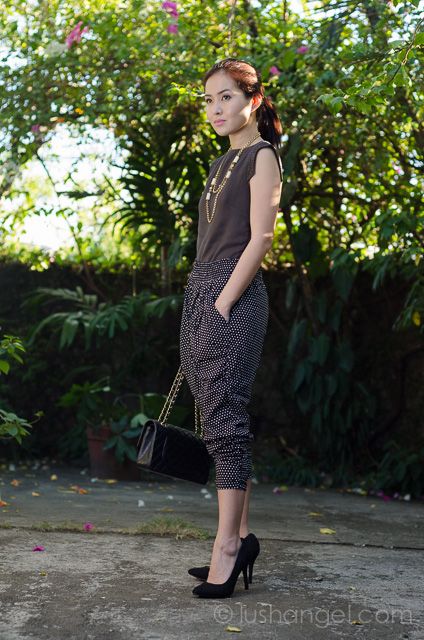 Dress (worn as top): Yishion
Pants: Yishion
Shoes: SM Parisian
Purse: Chanel
Watch: Michael Kors
Ring: gifted by aunt
Necklace: Givenchy
Yishion is available at Shangri-La Plaza, Mandaluying City and District Mall, Cavite City.
Visit https://www.facebook.com/yishionph to get updated on their full collection.
For instant beauty, fashion, travel, foodie, or random updates from me, LIKE lushangelblog on FACEBOOK, FOLLOW  lush_angel on TWITTER and lush_angel on INSTAGRAM