Remember my post about the new GCASH American Express Virtual Card? After trying it out first hand and doing some online shopping in US websites like Sephora and Amazon, my boxes arrived!

It was actually pretty fast and simple. After purchasing my items at Sephora and Amazon, they arrived about 3 days or so (this depends on the number of shipping days of the shopping site) at My Shopping Box (MSB). I was informed via email by MSB when my items arrived. I had to authorize the shipment by choosing between air freight and sea freight. Of course, sea freight is cheaper but expect your goods to arrive later than air freight. MSB's dashboard (as seen below) also specifies the date they received the items, sender's name, description of package, weight, shipping charge, and package status.

MSB gives an allowance of 15 days to authorize the shipment, but thereafter, they charge a storage fee of USD 0.02 per pound, per day. Therefore, make sure to log in to MSB once you receive an email that your purchase arrived in their facility.
After I authorized and paid the shipment via GCASH American Express Virtual Card, my orders arrived in 2 weeks (less than 10 business days)! To give you an idea of the shipping rates, I paid $82.84 for all my boxes- $23.24 for the Urban Decay Naked Palette with freebies, $34.86 for the fragrance with freebies, and $24.74 for the Michael Kors Watch. As to how the weight was actually computed, I'm not so sure. The declared weight of UPS from Sephora differs from the weight of MSB, which is a bit higher. I would assume that the additional payment is actually to cover all the charges of customs and the delivery once it reaches the Philippines, which could definitely be a hassle if we would take care of all those on our own. Therefore, the small premium is not bad at all! For an additional hundreds, everything's stress-free! 😀
Although the shipping can look pricey, the reality is it's still way cheaper to buy some things in US websites (and yes, even when you add up the shipping cost). Of course, be a smart shopper and compute before buying! And as an advice, if you can leave a comment before paying, ask the online shopping website to package your item/s in the smallest packaging possible to avoid incurring high shipping charges.
I love how all my purchases were conveniently and securely delivered to my house on time! All of the boxes were well-sealed to make sure my items are complete, as indicated in their product description. The packaging tape of the boxes even say "Please do not accept if the seal is broken".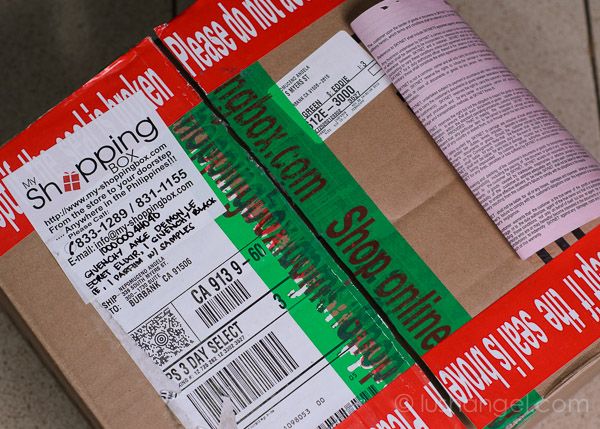 I was actually worried about my items since all of them are fragile. Who wants to receive a cracked makeup palette?! I'm glad that everything were in good condition. Take a look at all those cushions inside the boxes…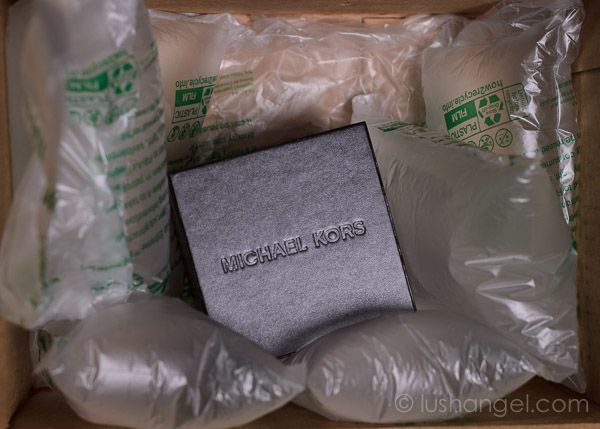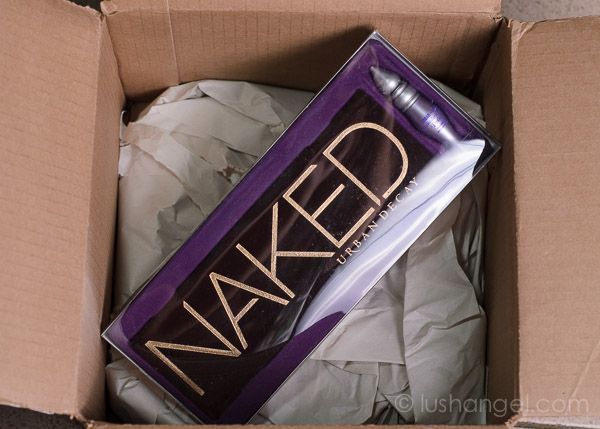 I love how I can shop anywhere, anytime in just a few clicks! Thanks to GCASH American Express, I'm now able to shop anywhere in the world!!! Yahoo! 😀
Now, for all those who joined my GCASH American Express contest, I know this is what you've been waiting for! First of all, thank you to all who joined and thank you to our wonderful sponsor, Globe GCASH American Express! Anyway, after the Globe team read all the comments, here are their chosen winners of the Urban Decay Naked Palette and Givenchy Ange ou Demon Le Secret Elixir.
The URBAN DECAY NAKED PALETTE worth $50 goes to…
And the GIVENCHY ANGE OU DEMON LE SECRET ELIXIR worth $82 goes to…
Congratulations to Nonie and Jaslene! Please send me an e-mail at [email protected] on how to claim your prize! 🙂
 Read more about GCASH American Express Virtual Card and how to use it for your online shopping HERE.