It's amazing how Yabu is expanding so fast here in the metro. Well, it's not a surprise with their really good food. As I've mentioned in my first visit at Yabu, their Katsu really brings back my Tokyo memories. The first bite alone made me say that it's exactly what I've tasted in Japan and it's what I've been looking for! Ahhh… Thankfully the south peeps here in Metro Manila won't have to travel so far to taste the Katsu goodness! Yabu opened its doors in SM Mall of Asia! Yahoo!!! 😀
Pre-opening party and ribbon cutting ceremony led by Yabu's owners and founders Mr. John Concepcion, Mr. Gerry Santos, Ms. Irene Joven and Yabu MOA's Restaurant Manager Mr. Jhun Guevarra
Do you know that Mr. John Concepcion, President of Yabu, conceptualized this amazing restaurant in one of his Japan trips? This is why I can say that the softness, juiciness, and tastefulness of Yabu's Katsu can be called "authentic".
Aside from my favorite Hire Tonkatsu Set, I was able to taste Yabu's newest katsu dishes- Menchi with Cheese, Menchi with Cheese Curry and the Soft-shell Crab Katsu.
Hire Tonkatsu Set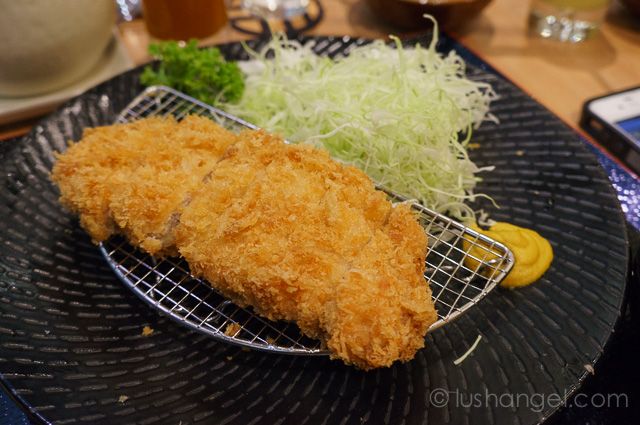 Yabu's executive Chef Lee Jose described the Menchi with Cheese Katsu as "a delightful mix of Yabu's special spices and high quality ground pork and beef stuffed with creamy cheese". The Menchi with cheese is available as a katsu set or served with Yabu's special curry sauce.
I actually do not eat curry, but I like Yabu's version. It doesn't taste like the usual curry at all!
The Soft-shell Crab Katsu consists of one luscious Japanese soft-shell crab, generously coated with fresh panko and fried to crispy perfection.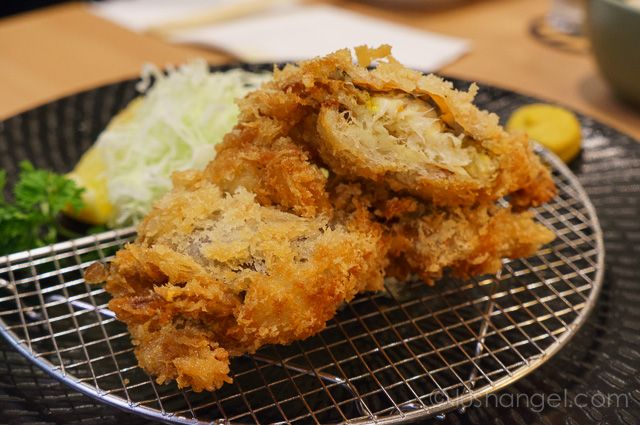 For more information and updates, visit Yabu's newly revamped website at www.yabu.com.ph. It now includes new features such as an online menu and the Yabu journal which is like an online magazine that features interesting articles about the Japanese lifestyle, such as modern Japanese art, music, fashion and culture. You can also add them up on Facebook, Twitter (yabuPH), and Instagram (yabuPH).