If you're following me on Instagram (lush_angel) or Twitter (@lush_angel), you've probably seen a series of posts with the hashtag #WhiteNowWhyLater. It's not a typo. It's a heaven-sent product for the coffee drinkers, like me, and for those who love saucy food that can stain one's teeth. It's Closeup's newest promising product in the market- Closeup White Now. It's very promising that it has received recognition in countries across Europe. It even won the Product of the Year Award in the prestigious Grand Prix Marketing Innovation Awards in Italy. Now, I'm sure that caught your attention! How it works, read on…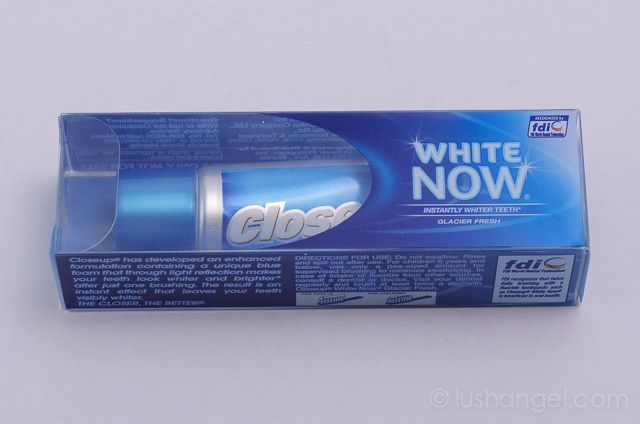 Closeup White Now is the first and only toothpaste that instantly whitens your teeth in just one brush. The secret to the instant whitening effect of Closeup White Now is its breakthrough "Blue Foam Technology." Just like how a green-tinted concealer will hide a red pimple, Closeup White Now's blue tint conceals the yellowness of teeth surface instantly, making it look whiter in just one brush. It's basic color science! Because of this technology, the product is most effective with more noticeably yellow teeth.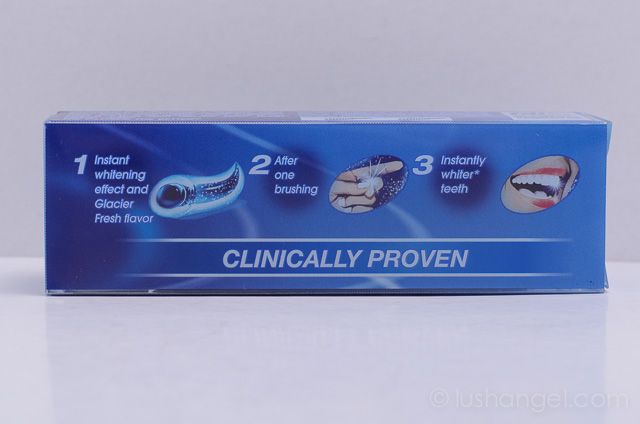 The thin layer of Blue Foam stays on teeth temporarily and is removed over time with activities like chewing and eating food. That is why it is recommended that you brush your teeth often to maintain the instant whitening effect.
Of course, the whitening effect is not forever temporary. Closeup White Now also has a gradual whitening action that provides long-term stain removal and whitening. Along with its unique whitening formula, the toothpaste also contains all the anti-cavity protection provided by regular fluoride toothpastes with a Glacier Fresh flavor that leaves your mouth with an intense burst of freshness.
Since Closeup White Now is an instant beauty fix, just like a concealer, why not share my beauty kit must-haves?! Trim down your kit to the really important ones that would help you in times of beauty emergencies.
Instant Fix #1: Chanel Lipstick in Gabrielle
For an instant glam look and to create an illusion of whiter teeth, go for red lips!
Instant Fix #2: Nars Orgasm Blush
For a natural flush, dust some peachy-pink blush on the apples of the cheeks.
Instant Fix #3: Maybeline Flasies Mascara
To open up your eyes, coat your lashes with a black volumizing mascara.
Instant Fix #4: Closeup White Now
And because Closeup White Now can instantly whiten your teeth, just like how a concealer covers your blemishes, it is now a vital new addition to my everyday beauty kit for those inevitable beauty emergencies. After all, nothing completes your look and boosts your confidence more than a dazzling white smile!
Special thanks to Closeup and Bridges! 😀