Summer is in the air! We've started to feel the sumer heat recently and this marks the start of our beach escapades and road trips. Have you planned any getaway with your family or friends yet? As for me, I'm all set to be back in Boracay, which will be my "home" for a week! 😀 Oh, I can't wait to feel the warmth of the sun! But going all out also means getting the best protection we need to make the most out of the sunny days ahead.
Watsons gives us more reasons to take pride in a uniquely Filipino summer experience with the campaign: Watsons Sun Up to Sun Down. The leading health, beauty and lifestyle retailer brand partners with the Department of Tourism in promoting lush landscapes, pristine shores, and cultural gems—destinations any summer-loving citizen should journey to.
Wherever we are headed this summer, we have to keep our skin protected from Sun Up to Sun Down. Watsons have a wide range of sunscreen lines to suit every sun care need.
Nivea Sun contains UVA & UVB filters which prevent harmful rays from penetrating your skin and causing damage.
Belo SunExpert for long lasting sun protection. It also has cell protect formula to prevent premature aging.
Beach Hut has micronized zinc oxide technology for maximum fun under the sun.
Kojie San Sunblock for all year round protection. It has Vitamin E and shea butter that moisturizes skin even under the sun.
Banana Boat helps protect up to 96% of harmful UVB and UVA giving you freedom to enjoy your time outdoors
Coppertone Sunscreen has triple action complex and advanced UVA/UVB protection that helps prevent sunburn
Neutrogena Ultra Sheer with Helioplex technology for longer lasting protection and dry touch technology for ultra light on the skin.
Celeteque Sun Care provides double sunscreen protection and effectively hydrates skin.
Ocean Potion with sea botanicals and antioxidant vitamins to keep your skin protected and nourished.
Vaseline Healthy White Lotion gives you daily protection from UV rays for brighter looking skin
Watsons Sheer Sunblock provides ultra high protection in a new lightweight sheer formula that's light and easy on skin.
Ultra Screen MD formulated by dermatologist for ultra sun protection in an absorbent gel formula
To add sizzle to the season, Watsons will be holding summer fairs all over the metro in keeping with its goal of providing the best skincare to Filipinas. Protection from UV rays is critical in order to have a blast while travelling under the sun. Join in the festivities at the following dates and venues:
March 1-3 at the SM Mall of Asia Main Atrium
March 7-12 at SM Fairview (between SM Supermarket and Food Court)
March 14-19 at the SM Southmall Food Street
March 21-27 at SM North EDSA (near the supermarket area)
April 25-30 at the upper ground floor of SM Megamall A
Last February 28, 2013, Watsons in partnership with the Department of Tourism, launched this Sun Up to Sun Down Campaign at the Sofitel Manila Seafloor Garden. Health and beauty editors, bloggers and other members of media enjoyed a hand massage, manicure session and a poi dancing class before watching the program hosted by Menchu Antigua and Gino dela Peña. Mr. Robert Sun, General Manager of Watsons Philippines, and Ms. Susan Del Mundo of the Tourism Promotions Board were also present during the event. We all had had fun under the sun that day! Here are some photos during the event.
Dr. Tina Batac with host Gino dela Peña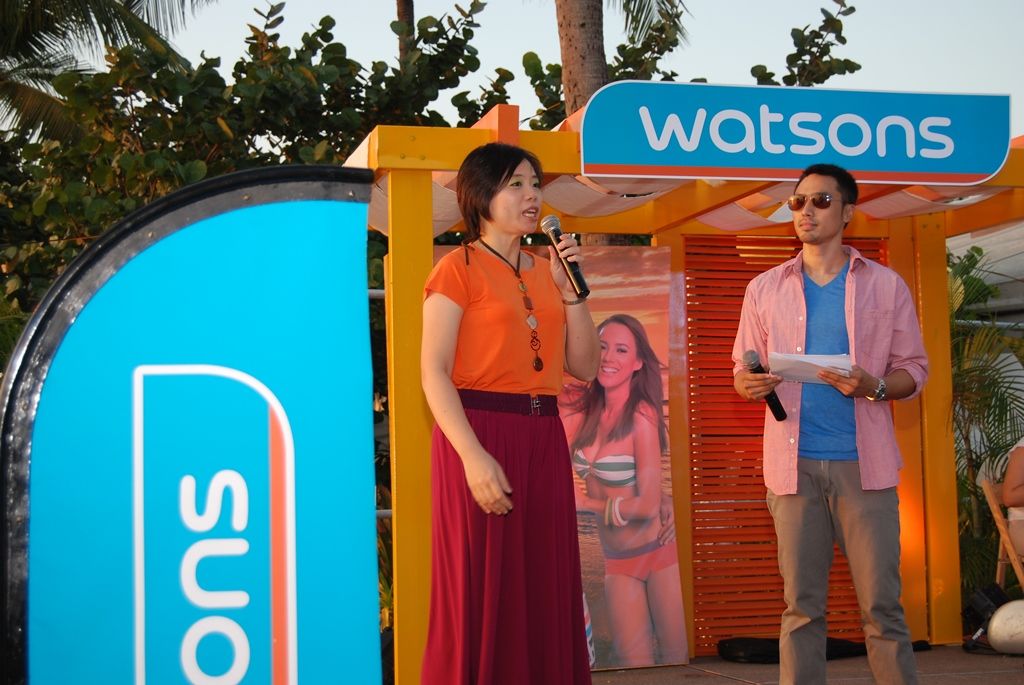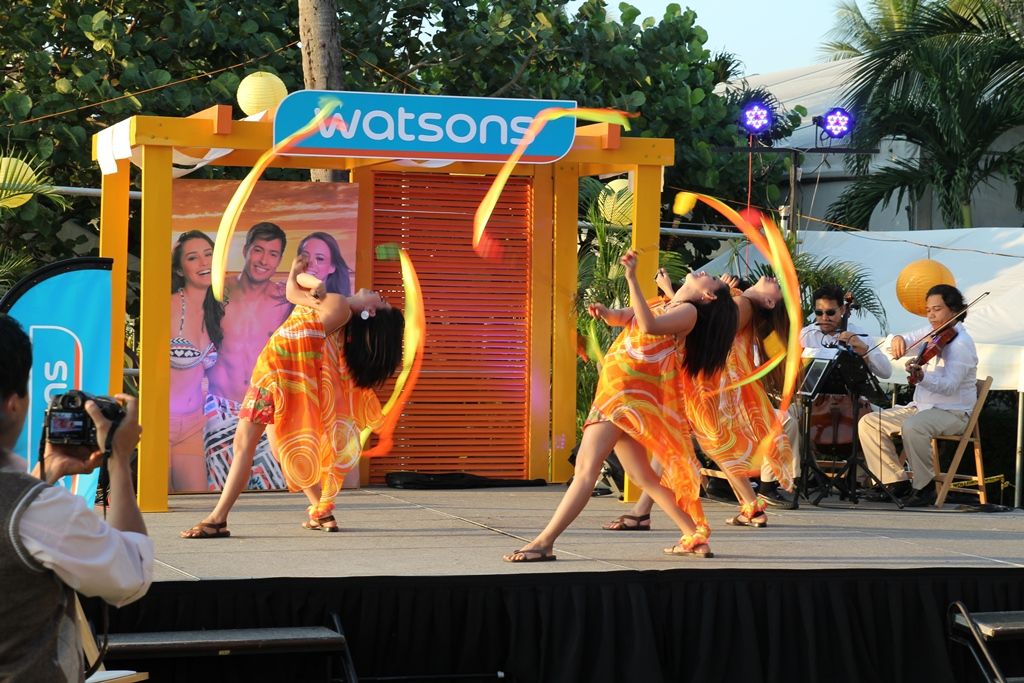 Style Bible team: Eunice Lucero, Nikki Santiago, Jacque de Borja
kristn.com's Trixie Reyna, Cristalle Belo Henares,  Manila Bulletin's Heidi Ng and Thinline PR's Frank Briones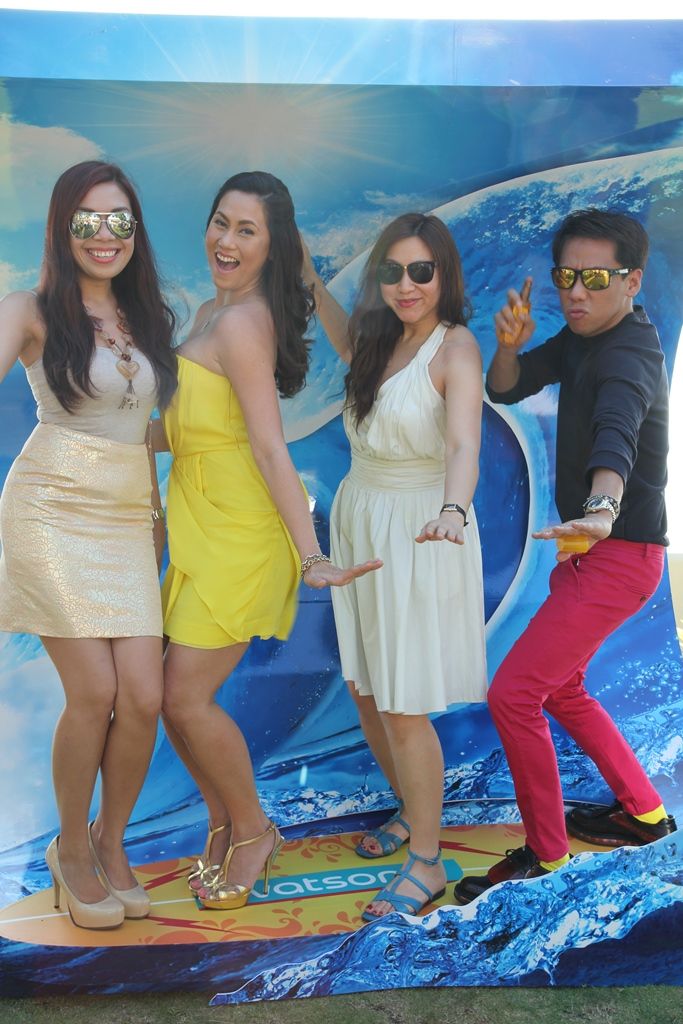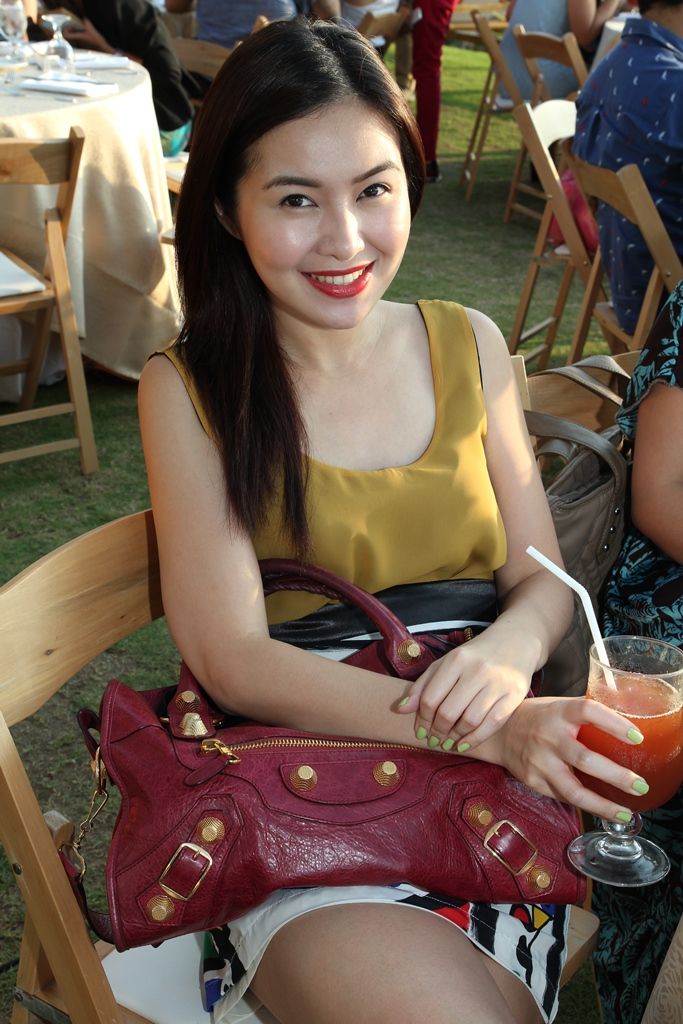 For more information about the Watsons brand, visit:
Watsons website: http://www.watsons.com.ph/web
Facebook fanpage: http://www.facebook.com/WatsonsPH
Twitter: http://www.twitter.com/WatsonsPH