Here's part 2 of my Cambodia fashion post (see part 1 OOTD: Tomb Raider HERE). Nothing really special with what I'm wearing here. It was scorching hot and after experiencing our day 1, I just wanted to wear less. If I could walk around wearing bikini, I would! LOL!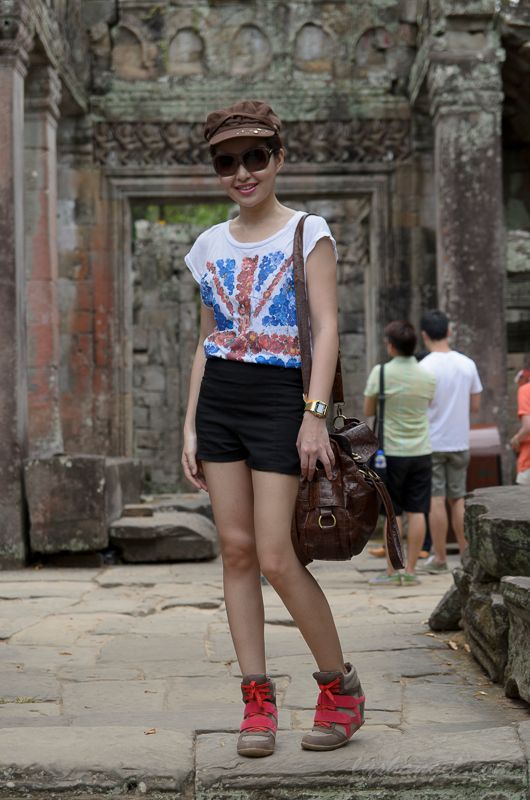 I just wore a light shirt and stretchable shorts for our temple run that day. Haha!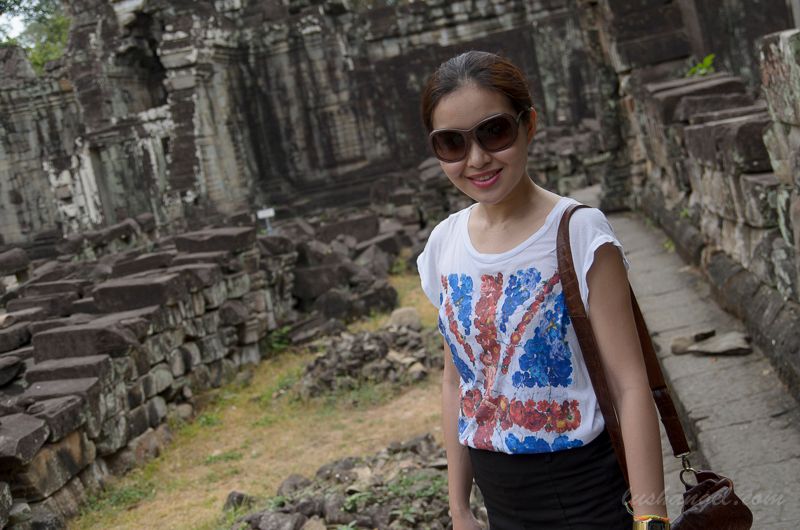 And yes, I still wore my wedge sneakers from my Tomb Raider post. It's the colored version of my other wedge sneakers, as seen in My Kind of Casual Weekend OOTD.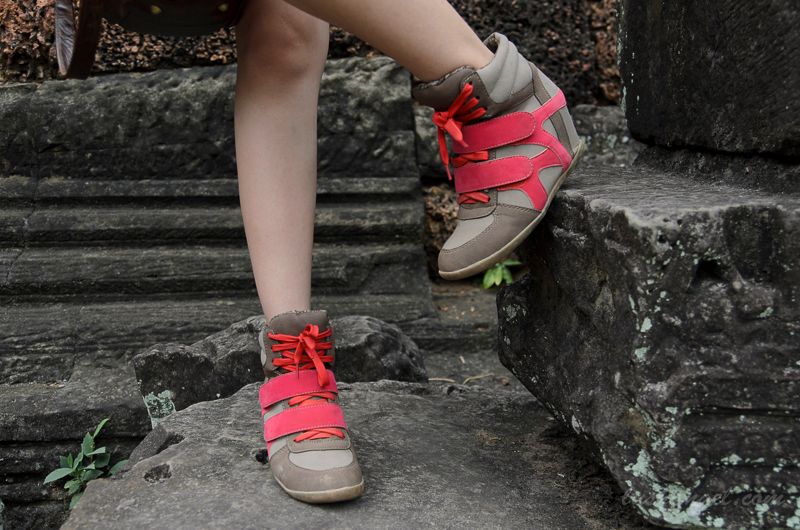 After lunch, I had to change my shoes to a pair of canvas footwear in highlighter orange. The heat at that time prevented us to move. We kept on looking for some shade since our skin felt like burning! I had to keep my outfit even lighter! I told you, I nearly wore a bikini. LOL!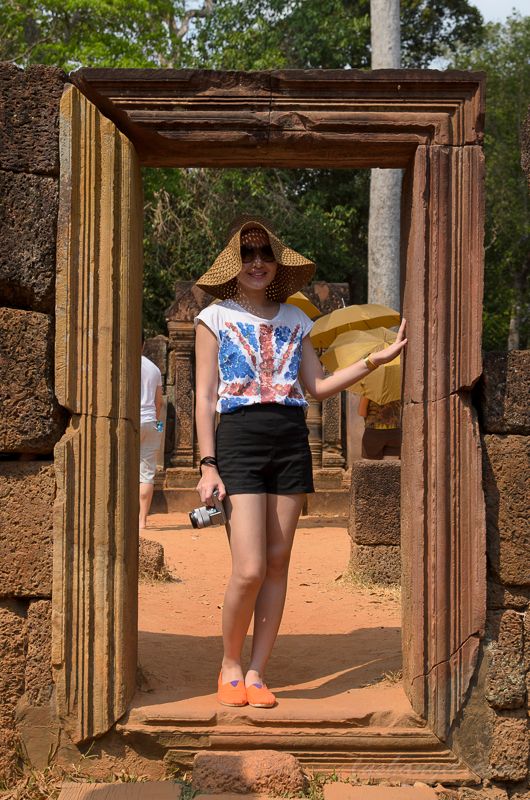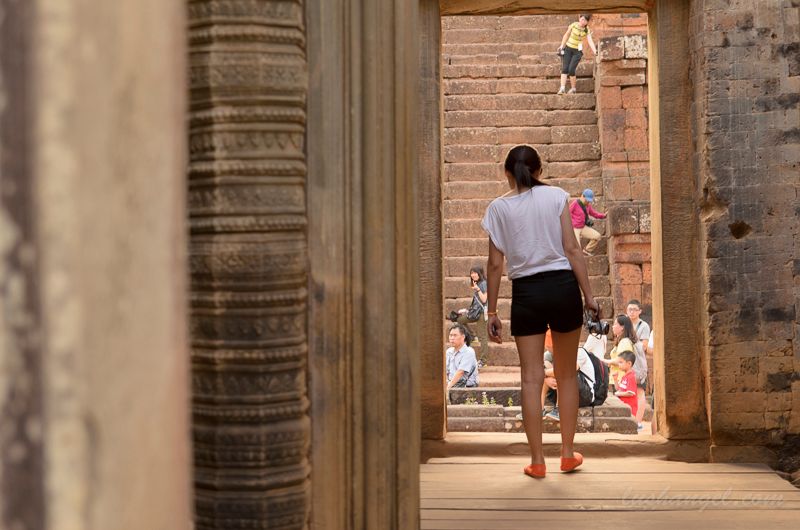 feeling strong…
Top: Topshop
Shorts: from Bangkok
Shoes: Kicks
Watch: Timex
Shades: Prada
Bag: from Korea
Hat: from Paris