My first product from Laneige is the Snow BB Soothing Cushion, which I reviewed HERE. It's such an amazing product that I usually get compliments on my skin when I use it. My skin looks bright and dewy. In fact, I can skip concealer and powder foundation. For lazy days, I just use the bb cream, set my undereye area with powder just to prevent the cream from creasing, then finish off with a lip color. That's it! Here's another popular product from the brand, Laneige Water Sleeping Pack. It's a moisturizing sleeping mask that is said to be great for all skin types. Here's my review.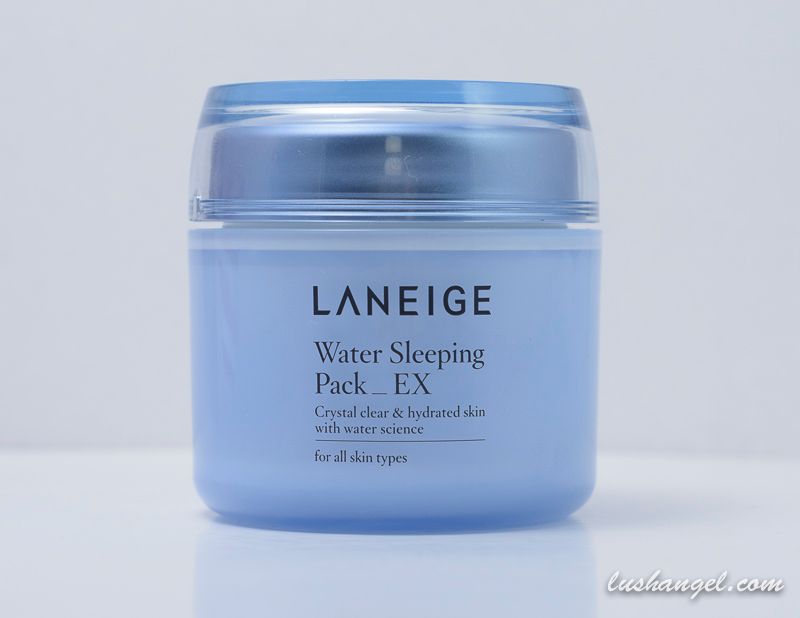 Product Information
Light gel-type texture provides intensive hydration, vitality, and brightening effect while restoring skin with deep relaxation
Skin Types : ALL SKIN
Size : 80ml
I love it because…
it comes with a spatula. No need to deep fingers into the jar, keeping the product sanitized.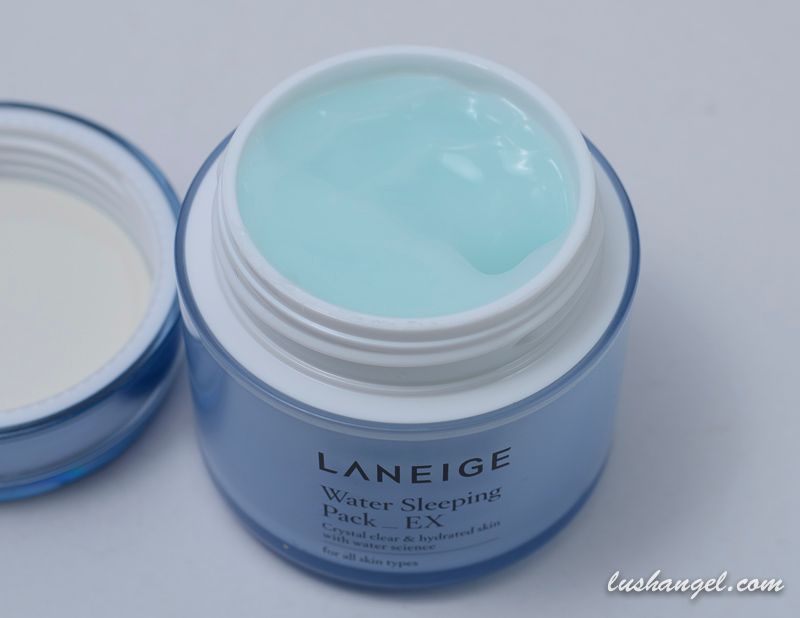 it's not greasy at all. It just feels like water!
skin feels hydrated right after application.
my skin isn't that oily when I wake up in the morning.
I have instantly brighter and softer skin in the morning.
it's very light on skin.
it's cool when applied. It's really very refreshing!
it's great for all skin types!
it's alcohol-free.
I didn't experience any breakouts or allergic reactions.
it's hassle free- no mask sheets! It's just like your usual moisturizer.
it's affordable at PHP 1,250. This 80ml jar can last me for several months since I only need to use this moisturizing mask once or twice a week at night.
I wish…
it's unscented. Although it's not really strong, the floral scent may be a con to some who are scent-sensitive.
there are additional anti-aging benefits.
it's easily absorbed by my oily skin, although it's not bothering since it just feels like water on my skin.
Tips
Clean spatula with soap and water every after use. Also, make sure the spatula is completely dry before dipping it into the jar.

You can use Laneige Water Sleeping Pack together with your usual skin regimen- facial wash, toner, moisturizer, etc.
Apply thinly and just add more on parts that are dry.
Don't forget to apply on your neck area as well.
Leave on your skin overnight. Wash your face in the morning.
Use once or twice a week.
Overall
Surprisingly, I have to say it's actually good for all skin types! Since it does feel like water on skin, you can simply layer the product, depending how much hydration you need. For those with oily skin, like me, just apply Laneige Water Sleeping Pack thinly. For those with dry skin, simply add more. What I love about this product is I don't find it greasy. It can take time to be absorbed by my skin, but it's not irritating at all since there's no heavy feel. It's instant hydration right after application. I also see a slight brightening effect in the morning.
I recommend Laneige Water Sleeping Pack to those who are into moisturizing masks, minus the hassle of mask sheets. It's great for all skin types, even to those with combination or oily skin.
Laneige Water Sleeping Pack is available in Laneige boutiques: Shangri-La Plaza (63 2) 451-1456, TriNoma (63 2) 900-5171, Mall of Asia (63 2) 552-7750, Robinsons Manila (63 2) 345-7272, Robinsons Galleria (63 2) 3990125, and Robinsons Magnolia (63 2) 9615278
For instant beauty, fashion, travel, foodie, or random updates from me, LIKE lushangelblog on FACEBOOK, FOLLOW  lush_angel on TWITTER and lush_angel on INSTAGRAM