When was the last time you tried something new? I must admit, I wasn't really that adventurous before- not until a few years ago.
When it comes to fashion, I make sure to update my wardrobe and accessories and try out new trends which I think would suit me.
Being a beauty blogger too entails testing out new products in the market. Believe it or not, I used to hate changing my skincare or switching brands of makeup. I was so afraid to breakout until I realized that there might be better beauty products out there that could leave my skin at its best state. Beauty products can really be a process of trial and error. What works for others may not work for me, so I learned to try something new every now and then. And now, it's actually part of my job. 😀
And when it comes to my travels, I make sure to visit places I've never been to. It's fun to get lost once in a while. It feels great to learn about new culture and meet new friends along the way. Just this weekend, I went to Siquijor- an island I've been wanting to go to but afraid of the hearsays about the place. Well, it was a weekend well-spent and I'm so glad I conquered my fear. I realized that whenever I try something new, the experience becomes even more unforgettable and awesome.
And if you haven't read my cliff diving experience, you can read it HERE.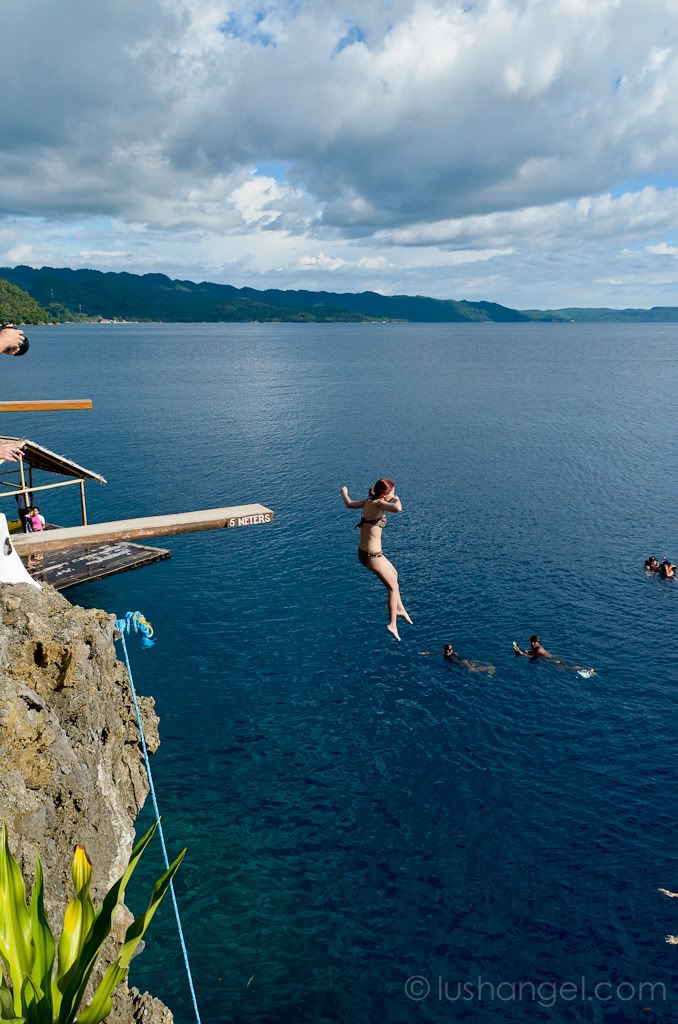 And to fully jump in to new and awesome experiences, you'll need Smart's new Jump In LTE SIM. It's your all-access pass to awesome experiences. What's its difference from your usual sim card?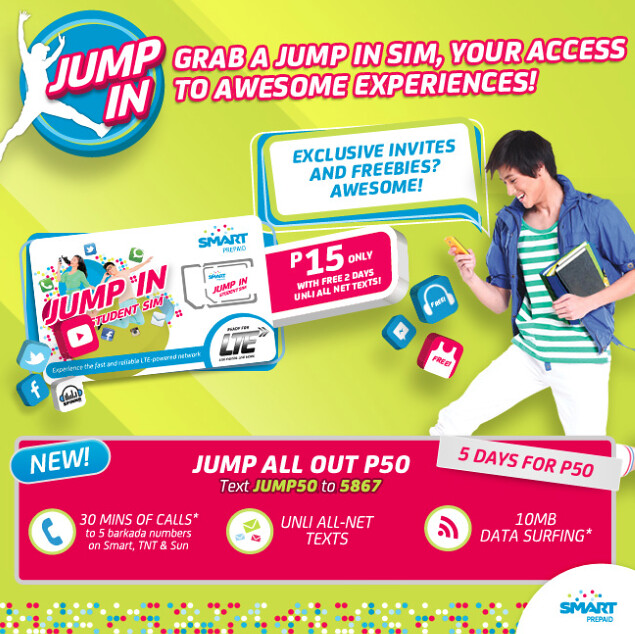 Fast and reliable mobile internet experience (LTE)
Freebies and perks if you're a Jump In subscriber that you can enjoy with your friends (tickets, premium items, etc.,)
Last but not the least, exclusive barkada offers like Jump All Out 50 that maximizes your budget. For just PHP 50, you can register to this exclusive Jump In promo that lets you call, text, and surf for five days without costing you so much! Just get your own Jump In SIM and subscribe by texting JUMP50 to 5867.
#SMARTJumpIn also has an ongoing #5DaysofJumpInFun Instagram promo. Check out the mechanics below:
For five days, we want you to fill your Instagram with photos showing you trying something new (one post per day). It could be as simple as eating halo-halo for the first time to something big as trying out figure skating.
We want you to describe what you're doing in the caption and how you felt after completing the activity. Don't forget to use our hashtag #5DaysofJumpInFun.
Win prizes from #SmartJumpIn! Follow @SMARTCares on Instagram to know more!
Know more about #SmartJumpIn by watching the TVC here- http://smartjumpin.com or like the Smart Jump In FB page at: http://fb.com/SmartJumpIn
For instant beauty, fashion, travel, foodie, or random updates from me, LIKE lushangelblog on FACEBOOK, FOLLOW lush_angel on TWITTER and lush_angel on INSTAGRAM.